9 Social Media Habits Christians Need to Break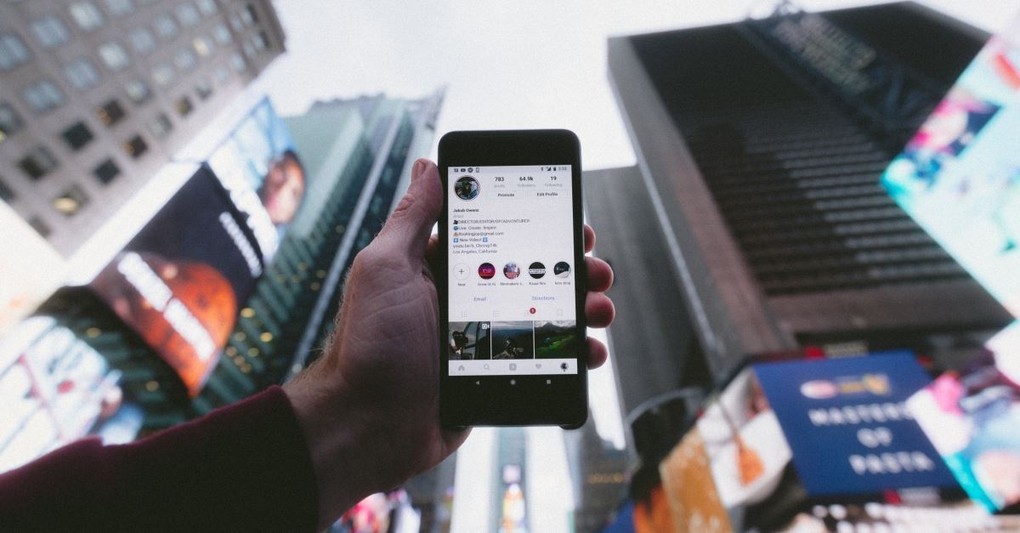 Over the last 10 years, there has been a radical shift in communication. From Instagram stories to the Facebook timeline, social media has become the leading way to share ideas and experiences. In some ways, this has been a beautiful transition. With this change, we can easily interact with family members abroad, enjoy niche-based Facebook groups with strangers, and perfected recipes on Pinterest. In many ways, the top news stories and our perspectives on hot topics are all a mere click away. Yet many don't realize the power and responsibility that also comes along with social media.
As Christians, this can be a valuable tool to spread positivity to anyone who simply selects "follow" on their page. Just as Jesus went to the places where people gathered, we are presented with an excellent opportunity to meet people virtually and spread the Gospel. Social media allows us to live out the Great Commission daily and intentionally within a modern framework.
Unfortunately, there are many Christians who do not use proper discernment when sharing. They make the presumption that their Facebook, Instagram or Twitter page is their "personal" online space to be used as they please. However, it is clear that what we say in these virtual public spaces will undoubtedly reflect the God we serve. When we choose to post in ways that draw attention to ourselves, purposefully cause frustration, or lead others to stumble, we must ask ourselves if God is pleased by how we choose to use our platform.
Quite simply, we must learn to pause before we post.
With this in mind, let's consider 9 social media habits that Christians should consider quitting.
Photo Credit: Jakob Owens/Unsplash
1. Pretending Perfection

Slide 1 of 9

If we are honest, none of us have it "all together." Yet so often, we portray ourselves without blemish. From how we share our posts about our families to our greatest victories, it can be easy to appear disingenuous. Truthfully, this approach of perfectly polished pictures and pre-planned moments not only makes us appear inauthentic, it also creates a sense of comparison for the viewer. As my mentor mom once told me, "We often compare our real life to other people's highlight reels." It is in the choice to be authentic and vulnerable that we display our humanity and show how graceful our God really is.

Photo Credit: Rawpixel/Unsplash

2. Undercover Jabbing

Slide 2 of 9

Instead of having a conversation with the person or group that hurt us, we often turn to social media to post our grievances. Some choose to cover up their wounds by posting ambiguous statements. For example, suppose your closest friend shares a secret and it got back to you. Though you should confront her, you choose to post, "Real friends know how to keep a secret." Typically, in these scenarios, those around you start to question if the post is about them. Offense breeds in these vague areas. Quite simply, if you have an issue with another person, take it to the person involved rather than attempting to have others rally around your frustration.

"If your brother or sister sins, go and point out their fault, just between the two of you. If they listen to you, you have won them over." (Matthew 18:15)

Photo Credit: ©Thinkstock/SIphotography

3. Complaining

Slide 3 of 9

Grumbling online should be avoided. Although we can tactfully share moments of our life, we have to be careful about complaining. In most cases, we choose to complain online to draw sympathy for ourselves. However, as Christians we shouldn't be the "Eeyore" in the room—repeatedly sharing how bad your life has become can be draining to those listening and will not resolve the issue. Seeking prayer for an issue and making a choice to rant about grievances daily are vastly different. When in doubt, remember, Facebook is not a diary.

Photo Credit: Unsplash

4. Attention Seeking Over-Sharing

Slide 4 of 9

Oversharing your accomplishments and current "moves" can be a form of attention seeking. In our own way, we are waving a flag saying, "Look at me, look at me." Although, there is nothing wrong with sharing the great things God is doing or about to do in your life, we should also practice wisdom. Consider the story of Joseph in the Bible. The Lord spoke to Him about his future but he over-shared to the wrong group of people. This cost him dramatically. I have come to learn that we don't have to share every moment of our process. The greater victory is sharing what God has completed in our lives. In this way, God is glorified more than our own actions.

Photo Credit: Thinkstock

5. Internet Bullying

Slide 5 of 9

Lately I have seen many who proclaim Christ on Sunday behave like members of an online gang. Banding together, they attack anyone who does not live up to their interpretation of the Bible. From virtual assaults via private messages to name-calling and "sending people to hell," there is little love being shown. Those who behave in this manner become a poor example of God's love. Although we certainly "could" seek to defend our opinions and our Biblical views at every turn, sometimes silence and prayerfully considering our words is best suited. One rule of thumb, if you would be ashamed for your pastor or children to read your interactions, it is best suited as an inside thought. In these moments, reserve the right to disengage from every conversation that does not bring honor to God. Rather than go back and forth with strangers, choose to move forward and pray for those who have brought offense. When we fail to do so, we run the risk as being seen as hypocrites who claim to love God but refuse to love people.

Let your conversation be gracious and attractive so that you will have the right response for everyone (Colossians 4:6).

Photo Credit: Diego Cervo/Facebook

6. Sharing Vulgar Posts

Slide 6 of 9

This one is self-explanatory. If your post includes cursing, nudity, or crude humor, make a choice to not share. This is especially true for those in leadership. With everything, remember that what you post or find humorous can be a turn off to those who are not believers. One should be able to look at your timeline and know that you serve an amazing God. Does this mean every post has to be religious? Absolutely, not! It does mean that we are intentional about our roles as ambassadors of Christ and choose to reflect His character.

Obscene stories, foolish talk, and coarse jokes—these are not for you. Instead, let there be thankfulness to God (Ephesians 5:4).

Photo Credit: SL Photography/Thinkstock

7. Spreading Gossip

Slide 7 of 9

Spreading gossip seems very self-explanatory. We should never share another person's business, in person or virtually. However, recently I've noticed that celebrities appear to be in a special category when it comes to rules on gossip. We readily share the hot topics of the day and bash the stars who disagree with our viewpoint. Even if the news appears to be common knowledge, we never know if we are sharing truth or slander. We have to remember that those with large platforms are still everyday people that God has called us to love and treat with respect. Instead of sharing the latest juicy topic, try an alternate approach of sharing what you have learned from the situation, or choosing silence. 

Photo Credit: Thinkstock

8. Arguing About Political and Racial Topics Openly

Slide 8 of 9

Though we certainly have the "right" to share our political expressions and things we advocate for, there is a fine line we must be careful not to cross. In general, politically charged posts never end well. There have been times when I have witnessed members of the same church in complete disarray over heavy political and racial posts. So much so, people would leave the church because of the virtual discord. As I recently told one friend, "If a person didn't agree with you 15 posts ago on a topic, why waste your energy trying to convince them now?"

The truth is, Christians vary dramatically in their opinions on issues. When we fight on public forums, we show the world that we are not in one accord. Disunity drives people away, not toward, Jesus. Unless you are certain you can have a healthy discussion and use discernment in your interaction, it is best to tread lightly on such posts. A private message or face-to-face conversation on such matters can bring understanding for all persons involved. If this doesn't work, consider "unfollowing" those who share radically different political views than you. This protects everyone involved.

Photo Credit: Fizkes/Thinkstock

9. Refusing to Share Jesus

Slide 9 of 9

Lastly, Christians shouldn't be afraid to share about God publicly. As mentioned before, Jesus would go where many gathered. Instead of using social media as a personal diary, find ways to be intentional about spreading the Good News. Whether through sharing amazing graphics or personal testimonies, make a choice to use your online community as one that encourages people to want to know the God you serve. When you make a choice to do this, all will be inspired.

"Whatever you do, work at it with all your heart, as working for the Lord, not for human masters." (Colossians 3:23)

Victoria Riollano is an author, blogger, and speaker. As a mother of six, military spouse, Psychology professor and minister's wife, Victoria has learned the art of balancing family and accomplishing God's ultimate purpose for her life. Recently, Victoria released her book, The Victory Walk: A 21 Day Devotional on Living A Victorious Life.  Her ultimate desire is to empower women to live a life of victory, hope, and love. She believes that with Christ we can live a life that is ALWAYS winning. You can learn more about her ministry at victoryspeaks.org.

Photo Credit: Unsplash