8 Things to Expect from Married Life as a Christian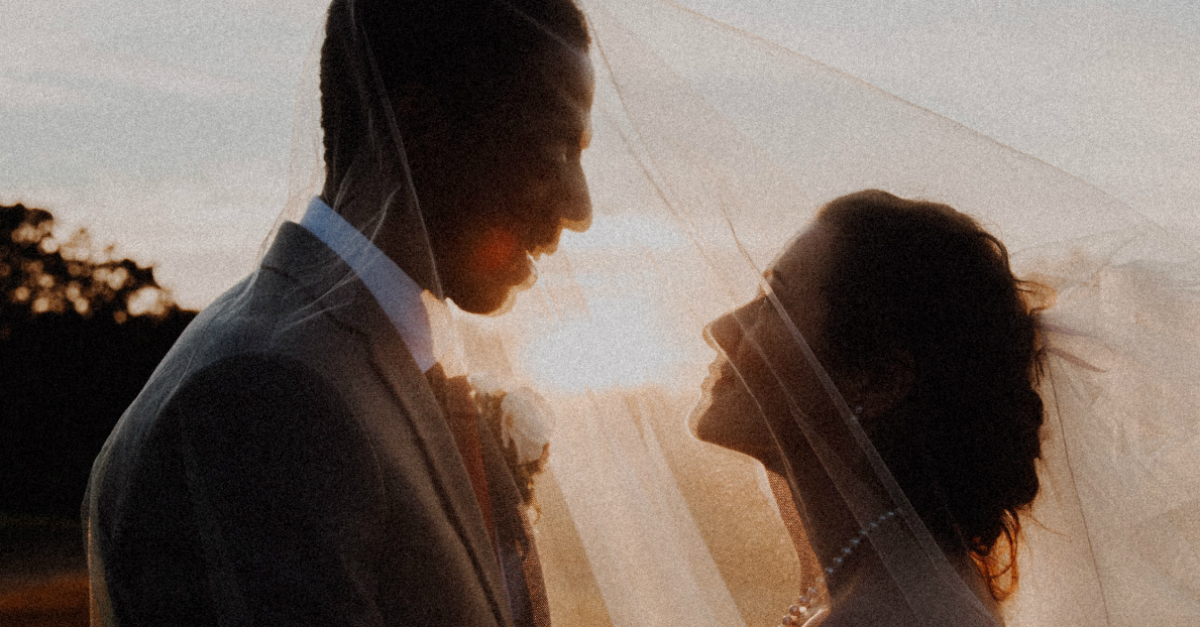 As a girl I dreamed about being married, having a family, and imagined what building a life with my husband would look like. That's not everyone's story. Maybe you never thought much about married life and just happened into it when you met "the one." Whether it was always on your radar, or it snuck up and surprised you, married life might not be living up to your expectations.
In the movies, marriage is usually the end of the story, the gleeful resolution to a bumpy romance that finally finds its way, and the assumption is that they lived happily ever after. In reality, marriage is just the beginning, and we are often unprepared for the rest of the story. What should I expect? What is married life as a Christian, and am I ready?
The answer to this crucial question is in the word "ready." What do we do to get ready for something? We prepare, we invest time, money, energy, and other resources into getting ready for anything worthwhile. Even just going out for an evening, we'll start days, if not weeks in advance making sure we have the right clothing and accessories. We'll schedule appointments for our hair and nails to make sure they look fresh. Yet how many of us begin a relationship so intentionally?
We should prepare for this just like we would for anything else—no, even more so! Read books and develop yourself before even entering a relationship to get started on the right foot, and avoid decisions that will send you down the wrong path. Books like Single, Dating, Engaged, Married, True Love Dates, and Relationship Goals will help you be prepared to enter a relationship.
Take advice from those who have gone before you who have successful, long-term marriages. You wouldn't enter a marathon without educating your mind and training your body. How much more so a lifelong covenant with God and your spouse? Too many of us spend more time and energy on preparing for the wedding than the marriage itself. Weddings last for a day, marriage for a lifetime.
Photo Credit: © Unsplash/Isaiah Rustad
1. Expect to have fun.

Slide 1 of 6

Hopefully you just married your best friend. Marriage is like a lifelong sleepover with your bestie, with tax benefits… and other benefits. Now you don't have to say goodbye and leave each other every night. Leave room for your spouse to enjoy what they enjoy, and make room to cultivate new interests. Perhaps you will both discover something new together—the possibilities are endless.

Photo Credit: © Getty Images/Warren Goldswain


2. Expect to work.

Yes, you married your best friend, but it's not going to be easy and fun all the time. You will have hard times. You are merging two lives together into one. You'll have to learn to compromise and consider one another's needs, not just your own. You're a team now, and it takes a lot of planning, persistence, and practice to be a winning team.

Photo Credit: © Getty Images/Fizkes

3. Expect to have misunderstandings.

Slide 2 of 6

While dating provides an opportunity to get to know one another, there's no way it can prepare you for every scenario in life. At best, it allows you to get to know one another's character which might provide a glimpse into how they will handle life's future challenges. But let's face it, no matter how much quality time you spend together going on picnics, out to eat, spending holidays with each other's families, or even serving together at church, there's just no way to prepare for every scenario you will face in your future life.

What will you do when deciding if you should move, have kids, work out a disagreement with a family member, change jobs, make major medical decisions, and well, you get the idea. You won't start out seeing eye to eye on every issue, and that's ok. Make it your goal to understand one another and value the other's perspective. With this mutual respect and common goal, each misunderstanding will be an opportunity to grow closer together over time.

Photo Credit: © Getty Images/fizkes

4. Expect to do things differently than your parents did.

Slide 3 of 6

Who knew families did even the mundane things so differently? When you merge together two sets of family experiences, they will be different. Whether you adopt one family's way or create a new one all your own, have fun learning and deciding what your family ways will be.

Photo Credit: © Unsplash/Soroush Karimi

5. Expect to depend on Christ.

Marriage is a supernatural covenant, and we need supernatural strength to make it successful. God invented marriage. It was His idea, and He knows what it takes to make it work. The Bible is filled with guidance for husbands, wives, and families. Seek wise counsel, and work to understand His direction in this area. We will never master it, but we can always be growing.

Photo Credit: © Getty Images/Motortion

6. Expect to discover selfish desires you didn't recognize before.

Slide 4 of 6

It may surprise you over time when you begin to see parts of your heart revealed that you didn't know were there. Gary Thomas's book Sacred Marriage asks, "What if God designed marriage to make us holy more than to make us happy?" What a powerful concept! Ultimately marriage is for the glory of God, not my personal happiness. Still, in His goodness, He gives us so much pleasure in marriage. Paul tells us in Philippians 2:3, "Don't be selfish; don't try to impress others. Be humble, thinking of others as better than yourselves." (NLT) This is never more necessary than in marriage.

Photo Credit: © Getty Images/Prostock Studio

7. Expect to have to fight for time together.

That probably sounds crazy if you are a newlywed. You love being together and can't imagine anything keeping you apart. Over time, however, other big, important things will compete for your time and energy: jobs, kids, family demands, health challenges. Even though you desire time together, sometimes you'll just run out of energy. You used to hold hands during a movie, now you're just trying to hold your eyes open. Prioritize time together, even if it only comes in small bites. Those busiest years don't last forever, and you don't want to be strangers on the other side of them.

Photo Credit: © Unsplash/Jonathan J Castellon

8. Expect to experience one of the greatest blessings you can imagine.

Slide 5 of 6

A good friend once told me, "You can't have a 10-year marriage in a year." Relationships take time to evolve and grow deeper. The energy that you put into working out differences, becoming more like-minded, dying to self, investing time in one another, and pouring yourselves out to be filled up by Christ over and over again will cultivate a beautiful, strong marriage over time. A 50-year marriage deeply rooted in love and understanding is worth fighting for. It's worth overcoming the challenges to bring glory to God and discover the beautiful reward of a lifetime with the one whom your soul loves (Song of Solomon 3:4).

Here are 10 Bible verses about marriage to help you build a strong married life as a Christian:

Photo Credit: © Getty Images/Momo Productions

10 Bible Verses for Building a Strong Christian Marriage

Slide 6 of 6

1. "Therefore a man shall leave his father and his mother and hold fast to his wife, and they shall become one flesh." Genesis 2:24 ESV

2. "Enjoy life with the wife whom you love." Ecclesiastes 9:9 ESV

3. "Husbands, love your wives, as Christ loved the church and gave himself up for her." Ephesians 5:25 ESV

4. "Wives, submit to your own husbands, as to the Lord." Ephesians 5:22 ESV

5. "In the same way husbands should love their wives as their own bodies. He who loves his wife loves himself." Ephesians 5:28 ESV

6. "Let marriage be held in honor among all, and let the marriage bed be undefiled, for God will judge the sexually immoral and adulterers." Hebrews 13:4 ESV

7. "However, let each one of you love his wife as himself, and let the wife see that she respects her husband." Ephesians 5:33 ESV

8. "He who finds a wife finds a good thing and obtains favor from the Lord." Proverbs 18:22 ESV

9. "Likewise, husbands, live with your wives in an understanding way, showing honor to the woman as the weaker vessel, since they are heirs with you of the grace of life, so that your prayers may not be hindered." 1 Peter 3:7 ESV

10. "Love is patient and kind; love does not envy or boast; it is not arrogant or rude. It does not insist on its own way; it is not irritable or resentful; it does not rejoice at wrongdoing, but rejoices with the truth. Love bears all things, believes all things, hopes all things, endures all things." 1 Corinthians 13: 4-8 ESV

Movies, books, and even well-intentioned friends would have us believe falling in love is the key to a successful marriage, and that it's as easy as falling off a log. But while you may have been smitten by your love at first sight, that doesn't mean you have what it takes for a lifetime together. Married life as a Christian is married life, and just like every other marriage, our faith won't make a difference unless and until we make sure it does. God is not a magic genie who makes everything work out just because we say we're His. But our faith in God and commitment to His principles found in the Bible give us a strong foundation for a strong marriage if we choose to follow them.

Want more interaction with the women of iBelieve? Join our fans, writers, and editors at the iBelieve Facebook group, Together in Faith, for more videos, stories, testimonies, prayers and more. Visit here to join the community!

---

Hollie Gilman blogs about Faith and Family at HollieGilman.com. She has spent the last 21 years momming, homeschooling her 3 almost-grown-and-flown children, and working with her husband of 24 years. Now she enjoys writing and her new life in the country (being a pretend farmer) just outside her hometown of Richmond, VA.

Photo Credit: © Annette Sousa HW/Unsplash
Contact Us
Get iBelieve.com