Adulting is hard. And preparing kids for adulthood is just as difficult, if not, harder.
Becoming a parent changes everything. As we work to mold our children into well-mannered, God-fearing and responsible adults, we'd learn much from modeling our parenting style after our heavenly Father's.
Kids come into this world filled with questions. They'll look to their parents for guidance, and there is so much to pass on to the next generation. From biblical truths, life and social skills, morality, financial literacy, relational health, to politics and so much more.
As a means of self-preservation, parents can guard themselves from the discomfort that comes with tough talks. But being vulnerable with our children is biblical and can lead to stronger relationships.
Photo Credit: © Getty Images/fizkes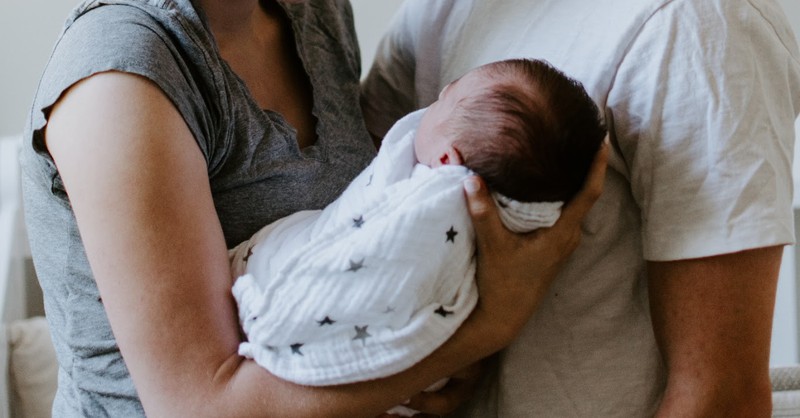 1. Created in Communion
Scripture gives an amazing account of creation. Genesis 2 details the creation of Adam and Eve. "Adam and his wife were both naked, and they felt no shame" (Genesis 2:25). Their nakedness suggests they were completely vulnerable, yet completely unashamed. God created mankind to be in close community with Him. In love, He gave His children authority with boundaries.
Sadly, their sin separated them from God. But God Almighty humbled Himself and sought them out. Genesis chapter 3 describes how God walked about the garden, calling out for Adam and Eve. Genesis 3:10 describes Adam's response: "He answered, 'I heard you in the garden, and I was afraid because I was naked; so I hid.'"
Scripture is clear, God designed us to be transparent with Him. And while our sin separates us from Him, He still moves in close, seeking an intimate relationship with us. As we look to model our parenting style after God's, let us seek after our children, humbly.
In humility, let's create a safe place for them to approach us. We help facilitate this when we make the first move, despite how they may respond.
Photo Credit: © Kelly Sikkema/Unsplash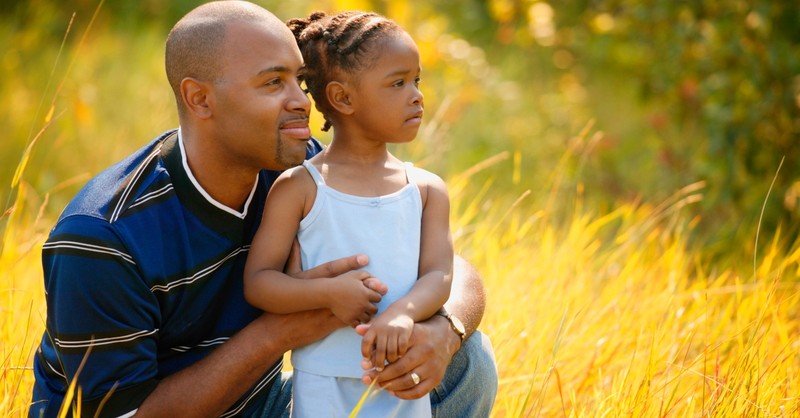 2. They Need to See Us Live Out Our Faith
Childhood can be challenging. The entire world is competing for their attention, and they lack the maturity and ability to make well-informed decisions on their own. This emphasizes the need for parents to drive discussions on faith, morality, relationships, social issues, etc. while citing Scripture as Truth in this dark world. While some parents may hide their struggles with these issues for fear of rejection, by tackling these subjects and discussing them openly, they'll guide their children through these complex issues.
Consider the fact that according to NPR, among various sources, the human brain is not fully developed until the age of 25. And according to the National Association of Evangelicals, most Christians accept Christ between the ages of 4-14, also known as the 4/14 Window. It can be nerve-wracking for parents. And it's exactly why parents need to take an active role in their kids' spiritual lives, despite any discomfort that comes with vulnerability. Yet some are admittedly lost on how to do so. Parents might fear their children will reject their answers, finding them old-fashioned or out of touch.
Turning to Scripture as our example, here is how we can draw our children to Christ. In Matthew chapter 19, Jesus was addressing a large crowd when someone brought up the issue of divorce. His disciples, Pharisees, men, women and children were among the crowd. "Then people brought little children to Jesus for Him to place His hands on them and pray for them. But the disciples rebuked them" (Matthew 19:14). Some scholars believe the disciples thought the conversation was too adult for kids. While others argue that the disciples thought Christ was too important, and viewed the children to be beneath Him.
Either way, the Lord simplified matters. "Jesus said, 'Let the little children come to Me, and do not hinder them, for the Kingdom of heaven belongs to such as these.' When He had placed His hands on them, He went on from there" (Matthew 19:15). Christ allowed the children to press into Him, despite the fact that He was teaching on a difficult topic and not viewing them as less than.
He simply wanted them to come. This doesn't mean it won't feel difficult for parents to do the same. However, we can find courage in knowing we don't have to have all the answers or say the right things. We simply need to make ourselves available and engage in meaningful conversation with our kids.
Photo Credit: © Getty Images/Design Pics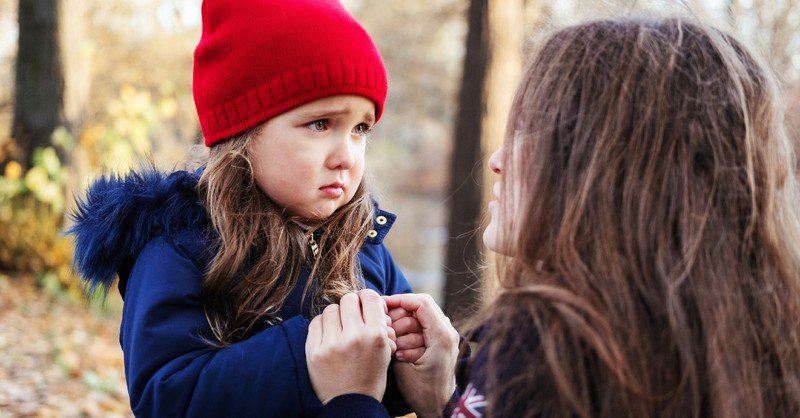 3. Forgiveness Requires Vulnerability
Our flawed human nature causes us to fail. We inevitably sin against one another, hurt our loved ones and dishonor God. And our kids know it. They've seen it first-hand.
As we seek to strengthen our bond with our children, we should respond to such transgressions as our Heavenly Father does. This means making ourselves vulnerable to both forgive and ask for forgiveness. Create an atmosphere of grace by pointing to the cross as Christ does.
Peter asked Jesus, "Lord, how many times shall I forgive my brother or sister who sins against me? Up to seven times?" (Matthew 18:21). In response, Jesus taught on the Parable of the Unmerciful Servant. In Matthew 18, He described a servant that pled with his king to forgive an insurmountable debt, 10,000 bags of gold. In response, the king takes mercy on him and cancels his debt. Only to have the servant violently demand a much smaller debt, .01% of what he owed the king, owed to him by someone else. When the master heard of this, he was outraged at the servant's response to the man that owed him much less because he failed to extend the mercy and grace that he was given (Matthew 18:21-35).
When we have the courage to maintain a soft heart, we make space for reconciliation. If we issue harsh punishment for flaws, where we might very well exude ourselves, our children notice. Admitting our faults to one another, including our children, requires humility.
When we're vulnerable with our children and our parenting style leads with love, the more we can improve our relationships with them.
Photo Credit: © Getty Images/photoguns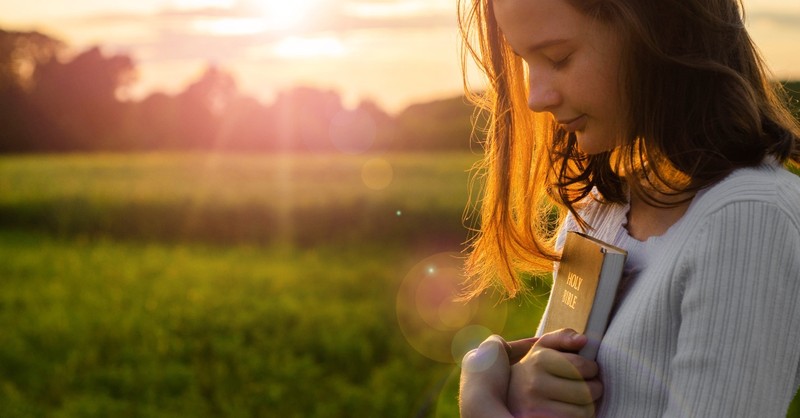 4. Immerse Them in Scripture and Prayer
In our constantly changing culture, we may feel intimidated by all our children face and encounter. Out of self-protection, this might motivate us to disengage. There are so many outside forces seeking to leave impressions on our children. There are teachers, classmates, coaches, teammates, and mentors. Add to that Hollywood stars, YouTubers and other social media "influencers," and peer pressure has taken on a whole new meaning.
Teaching youth Scripture as Truth is critical. When we feel ill-equipped or insufficient, we can trust God has given us all we need to parent well. Consider the following ways to accomplish this.
Weave Scripture into Casual Conversation:
Deuteronomy 6:6-7 states, "These commandments that I give you today are to be on your hearts. Impress them on your children. Talk about them when you sit at home and when you walk along the road, when you lie down and when you get up." As parents, we cannot allow the world to teach our children morality.
Times are different. And our kids are facing a reality we never had to as children. While the birth of the internet took place in 1983, everything changed when Apple released the iPhone in 2007. Since then, children have been able to carry the world wide web, the entire internet including the "dark web," in their pockets and access a wealth of information with a simple touch of a glass. The need for Scripture as our moral compass is more crucial now than ever.
Pray for and with Them for All Things:
It's daunting to think about the things our children are exposed to at such young ages. Praying for our children is crucial, and humbling ourselves to pray with our children brings great peace. Paul writes in Phillipians 4:6, "Do not be anxious about anything, but in every situation, by prayer and petition, with thanksgiving, present your requests to God. And the peace of God, which transcends all understanding, will guard your hearts and your minds in Christ Jesus."
Help Them Process Their Thoughts Biblically:
Our kids are trying to manage body changes, extra-curricular activities, hormones, academics, "frenemies," bullying, overloaded schedules, online shaming and more. It's a lot for anyone, let alone young people that are still finding their way. But Paul continues in Phillipians 4:8, "Finally, brothers and sisters, whatever is true, whatever is noble, whatever is right, whatever is pure, whatever is lovely, whatever is admirable—if anything is excellent or praiseworthy—think about such things."
As we seek to mold our kids into adults, let's be sure to use Scripture as our guide, bathe them in prayer, and teach them to seek out what is noble in God's eyes.
Photo Credit: © Getty Images/Anastasiia Stiahailo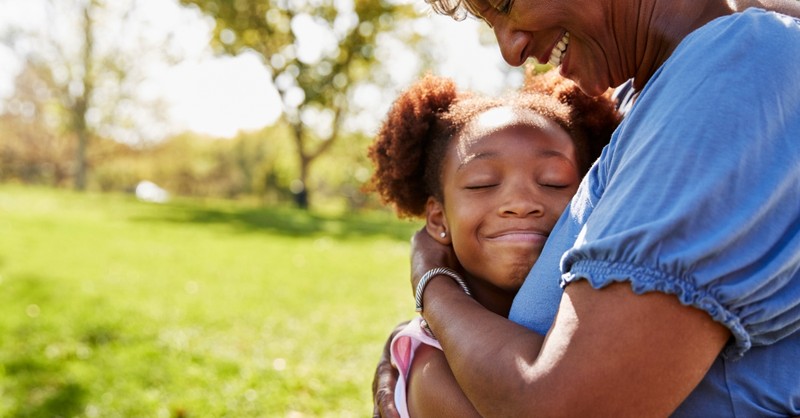 6. Never Stop Running after Them
Our children are gifts from God but they're flawed like anyone else. Their sinful nature can pull them astray. But God never stops chasing after us. And we should always run after our kids, regardless of how they may respond to us. This might invoke rejection or insecurities, but God loves us courageously.
Jesus teaches in the Parable of the Prodigal Son in Luke chapter 15. He describes a son who asks his father for his inheritance in advance. He leaves his father's estate for a distant land and squanders everything he has on wild living. Feeling completely unworthy, and recognizing that he is worse off than any servant or animal on his father's land, he decides to return.
He plans to fall at his father's feet and beg him for mercy. "But while he was still a long way off, his father saw him and was filled with compassion for him; he ran to his son, threw his arms around him and kissed him" (Luke 15:20). When the man's other son is displeased to see his brother celebrated, he questions his father about his warm reception. To which he responds, "'My son,' the father says, 'you are always with me, and everything I have is yours. But we had to celebrate and be glad, because this brother of yours was dead and is alive again; he was lost and is found'" (Luke 15:31-32).
When dealing with our children, we'd be wise to follow the example set by the father in this parable. He didn't wait for his wayward son to grovel before him. Instead this powerful man humbled himself and ran after his child. An act that set aside his prominent position and required meekness. Whether our children never leave our side and brood with jealousy, or drift off into wild living, it is our job as parents to soften our hearts, show them mercy, and flood them with forgiveness and love.
Parenting in the 21st Century can feel overwhelming. New challenges arise all the time. And we're left wondering, if we should be more vulnerable with our children. God designed us to be completely exposed and reliant on Him. And He humbled Himself to seek after His children. And our parenting style should mimic His to establish a real and intimate relationship with them. So yes, there are great benefits that come with being vulnerable with our children.
Let us live lives that lead our kids to Christ, despite a risk of rejection, always exude love, bathe them in Scripture and prayer, and never cease to run toward them in forgiveness. May the words of Proverbs 22:6 encourage us to, "Train up a child in the way he should go: and when he is old, he will not depart from it."
Photo Credit: © Getty Images/Yakobchuk Olena
---
---