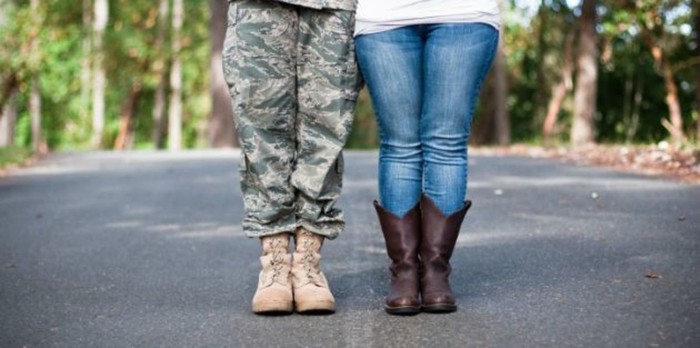 Even on the most difficult days, I am thankful the Lord brought us together.
Editor's Note: We ran this article in 2013. It touched many people then, so we've decided to share it again this year in honor of Memorial Day.
When I began writing this article two months ago, I intended to write it differently. My husband and I recently lost a good friend and military veteran, unexpectedly. The loss has been devastating to us.
Our friend who passed away did 2 tours in Iraq and was an exceptional soldier. He served proudly and with honor. He was the type of soldier and leader that others loved being around. Though he served honorably, our friend suffered from post-traumatic stress.
It is not uncommon for those that serve during a military conflict to suffer from Post-Traumatic Stress (PTS or PTSD) even for years after they've come home...Not every battle ends when someone comes home from war.
The men and women that wear the uniform often sacrifice for their nation in many ways, even for years after their service is complete, because of the physical and emotional toll on their health.
This article is dedicated to all service men and women, their spouses, significant others and families who quietly sacrifice for the country and people they love.
***
What comes to mind when you think of an American soldier? Bravery? Courage? Loyalty? Selflessness?
My husband, Jonathan (Jon) has been in the Wisconsin Army National Guard for 11 years and currently holds a Staff Sergeant position. The military has given him a sense of purpose and value.
I met Jon after his deployment to Iraq in 2007 and I knew exactly what I was signing up for when we began dating. Jon had volunteered for a second deployment in 2009, but stayed behind due to a broken hand and battle with PTSD.
My heart was prepared for him to leave, yet overjoyed that he was able to stay. The inner-turmoil that we both felt as he stayed behind was often unbearable. It was through this trial that God shed some light on the "invisible wounds" that these soldiers can face after the war.
Honestly, this isn't an easy lifestyle, but I am a proud military wife. There are days that are tough, days that take all my patience and energy. But with the support and prayers from loved ones, friends and the community, it certainly lightens the burden.

Sometimes I wonder what it's like not to have your husband leave once a month for military training known as "drill" or "battle assembly." I wonder if other wives understand the same loneliness and heartache spouses go through while our husbands are away for training, deployments or still "adjusting" to being home from war.
My soldier is strong and courageous. God has graciously helped me to be supportive and persevere through anything that comes our way. Even on the most difficult days, I am thankful the Lord brought us together.
Although my husband has invisible wounds, he also experienced post-traumatic growth and continues to do so every day. Military families are some of the most resilient and loyal people that you'll ever meet. It does help to have a strong support structure and a community that encourages a climate where service members can thrive in the civilian environment.
Here are some organizations that contribute toward helping veterans and allow them to serve at home. By supporting these organizations you can give back to those that have given much.
Everyone can be part of the solution. There are numerous resources out there. Here are just a few:
Do we just thank a veteran for their service by saying the words? We can, or can live that thank you by supporting local organizations that tangibly work together to help them adjust back to their everyday lives. Many veterans lead productive lives and become the leaders in our communities. They don't always stand out because they often are very humble about it. Some veterans continue serving wherever they go because it is in their heart to help others. By supporting local and national military organizations, you can help our veterans continue to flourish in the life God has prepared for them.
When all else fails, our faith in Jesus can pull us through. When we don't know where else to turn, God is waiting with open arms. When the darkness surrounds us, Jesus is our constant light.
Joshua 1:9 says, "Have I not commanded you? Be strong and courageous. Do not be afraid; do not be discouraged, for the Lord your God will be with you wherever you go." (NIV)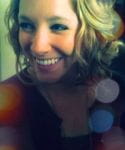 Mara Rose is an up-and-coming author and Christian writer. She has endured years of chronic pain and strives to be a light for Jesus even on the darkest days. Mara works full-time, specializing in web content and marketing, but understands the exhausting process of finding the right job. Through the trials of life and career, she hopes to offer relational insight and encouragement. She lives in Wisconsin with her husband, Jonathan, whom serves in the military and is an OIF Veteran. You can read more from Mara on her blog, wordsbymara.com.
---
---