6 Reasons Why Children in Christian Homes Rebel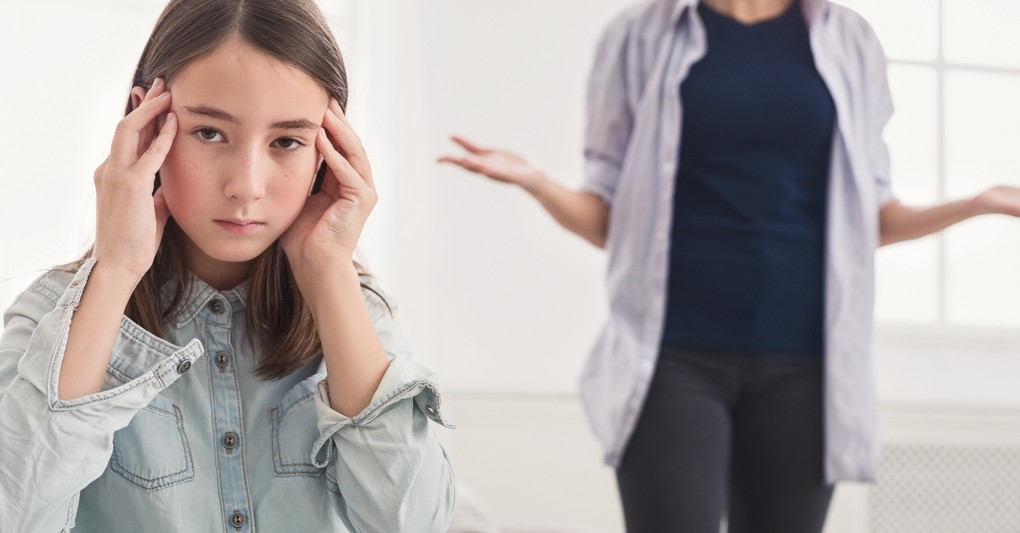 Growing up in a Christian home can be tough for some children. As they witness their peers take advantage of more social freedoms, some children may begin to rebel against the Christian foundations of their homes.
According to numerous developmental theories, acts of rebellion are common and likely to occur in adolescence, a time marked by wanting to find one's own identity. For a parent, this can prove disheartening when they've spent years building a Christian foundation. Yet, in some homes, normal teenage defiance is not the true root of turning away from the Word. It's possible that homes which are overly strict and not reflective of God's love do more damage in the long run. Without awareness of how our disciplinary actions are affecting our children, we are likely to make choices that have a generational impact on those we love the most.
Here are a few questions to consider as we look at our parenting journeys and learn ways to help our children want the Lord for themselves.
Photo Credit: © Getty Images/Prostock-Studio
1. What Is My Parenting Style?

Slide 1 of 6

There are believed to be 4 primary parenting styles: uninvolved, permissive, authoritarian and authoritative.

Uninvolved- The uninvolved parent is not "present" or attentive to the needs of the children. They have no particular rhyme or reason for their actions. Instead, as long as the child is well cared for physically, they may not be fully aware of other emotional needs.

Permissive- The permissive parent takes a "child-led" approach. Parents in this category believed that "kids will be kids" and should have the freedom to make their own choices in every day and major matters.

Authoritative- The authoritative parent recognizes the need to create relationship with their children and rules that have consequences. Authoritative parents are aware clear authorities but are attentive to the emotional needs of the child.

Authoritarian- Authoritarian parents run their homes in a very strict manner. Their rules and regulations are supreme in the home and the children's opinions are not validated in most scenarios. In many cases, this creates an environment of hostility, anger and fear as the children try their best to stay out of trouble.

Out of the four parenting styles, those who fall into the authoritarian category may find they deal with rebellion the most. This form of parenting often rears children who become deceptive to get out of trouble. Children may feel a sense of rejection as they struggle to live up to their parents' ideals and values. This, coupled with religion, can be a breeding ground for children who come to despise their parents and what they stand for. When the Bible becomes the platform for the authoritarian parent, children can become harsh and legalistic or ultimately resent the Word altogether.

"When Paul told the Ephesians not to overcorrect their children and exasperate them (Ephesians 6:4), he was warning authoritarians not to raise children who would reject the faith altogether" (Chip Ingram- Focus On the Family).

When we take an honest self-evaluation of our parenting style, we can begin to take action steps to correct what may be drawing our children away from the Lord.

Photo Credit: © Getty Images/Radist

2. Do I Use the Bible as a Fear Tactic?

Slide 2 of 6

Many can attest that the way they came to the Lord was out of the fear of going to Hell. With fear and trembling they raised their hand at church service to say "yes" to the Lord. However, in some homes the same is done in a more indirect way. Actions are filtered through the premise of "What would Jesus say if He were here?" or "What do you think the Lord would do if He saw you tell a lie?" Thus, the Bible becomes a tool to instill fear. Children are raised to do what's right to not make God angry at them.

The issue, however, is that instead of children coming to see the Word as a guide for life, it becomes the source for why they are constantly in trouble. In other words, God was never meant to be used as a weapon in a parent's arsenal. When we use it in this way, we are likely to have teens who grow up uninterested in a God who appears harsh and merciless.

Photo Credit: © Getty Images

3. Is There a Focus on Rules or Relationship in My Home?

Slide 3 of 6

Recently, my husband and I began leading youth group in our home. During a study called, Not A Fan, we began to ask each teenager how they felt about their relationship with the Lord. Although each student comes from strong Christian homes, almost every student felt like religion was forced upon them and that there was so much that they didn't understand. Truthfully, they could recall Bible stories but all shared of having a lack of connection with the Lord. Listening to these stories, although heartbreaking was not a rally to no longer "make" children go to church. Instead, the bigger issue was that the children were so busy being taught about the Bible, they never truly formed a relationship with God. They knew all the rules but weren't trained in having a deeper relationship. They understood the severity of not following Jesus from their families but neglected to believe the reward of having a relationship.

It has been found that 2 out of every 5 children who grow up in Christian homes will walk away from the faith. According to Pastor Kyle Idleman, author of Not A Fan, raising children in church is not enough. Instead, they must be raised in Christ where they know who to run to in a time of need. The Lord has to be a central part of their lives, not just a Sunday outing.

Photo Credit: Getty Images

4. Am I Over-Sheltering My Child?

Slide 4 of 6

In parenting, this can be one of the hardest things to decide. Every parent has a responsibility to protect their child. In a world of cyberbullying, sex trafficking, and media-driven communication, it can be difficult to decide what is appropriate. Christian parents, however, must seek the Lord for each child to determine the best choice. In some cases, this may require allowing certain things to happen like dating or social media earlier than previously discussed, but with boundaries. At times, we may over shelter our children to keep them from the "world," yet we fail to realize that there will come a point when they will have to encounter these scenarios. Depending on the age, there is more safety in giving freedom while the student is still under your roof. When we wait until a child graduates high school to give privileges, it may prove too late to bring correction and direction.

A part of responsible Christian parenting is knowing when to introduce privileges or freedoms, and being willing to have conversations explaining our why when the answer is "no." When we fail to do so, we open the door for resentment and children who feel unheard. Thus, instead of protecting our children, we create a disdain for the word of God, as children start to see it as the reason they aren't allowed some of the same freedoms as their peers. One benefit of a world that is so technology-driven, there are many ways to be a part of our child's interactions by monitoring apps that keep us well informed. Nonetheless, each of us must evaluate our own hearts and reason for our choices as we parent.

Trust in the Lord with all your heart and lean not on your own understanding;
in all your ways submit to him, and he will make your paths straight. (Proverbs 3:5-6)

Photo Credit: Unsplash/Jordan Whitt

5. Is My Desire to Be Respected Actually Abusive?

Slide 5 of 6

The final question that we should ask ourselves is one that is tough to reconcile. However, many parents can become so overwhelmed and frustrated with trying to get their child to do the right thing that they make poor choices. Although they don't desire to be physically, emotionally, or verbally abusive, they simply want to be respected. In doing so, rage may ensue, causing name calling, demeaning gestures, and abuse.

When children become so fearful to mess up due to extreme punishment, it is likely that they will run the opposite direction as soon as they have the opportunity. One can never justify abuse, especially through the word of God. Instead, we must seek help if we've found ourselves unsure how to discipline appropriately.

Photo Credit: Getty Images/maskot

6. Do We Discipline out of Love?

Slide 6 of 6

Our actions and interactions with our children will either plant a seed of rejection or remind them of God's love. Parents should seek to parent in a way that reflects God's heart. When we parent out of fear, our own pain, or simply religion, we may miss out on opportunities to minister to our children in everyday situations. When in doubt, love should be our default setting. Love is patient, kind, gentle, and doesn't keep a record of wrong doings (1 Corinthians 13:4-8). If we find that love is not the foundation of our interactions, we must be willing to go to the Lord and ask Him to reveal how we can be better. In Him, we will find the answers to all our deepest challenges and concerns.

Remember, He loves our children more than we ever could and desires that no one would fall away from Him. May our hearts be set on honoring Him in our parenting above all.

Photo Credit: © Getty Images