7 Things You Need to Know When Talking with Difficult People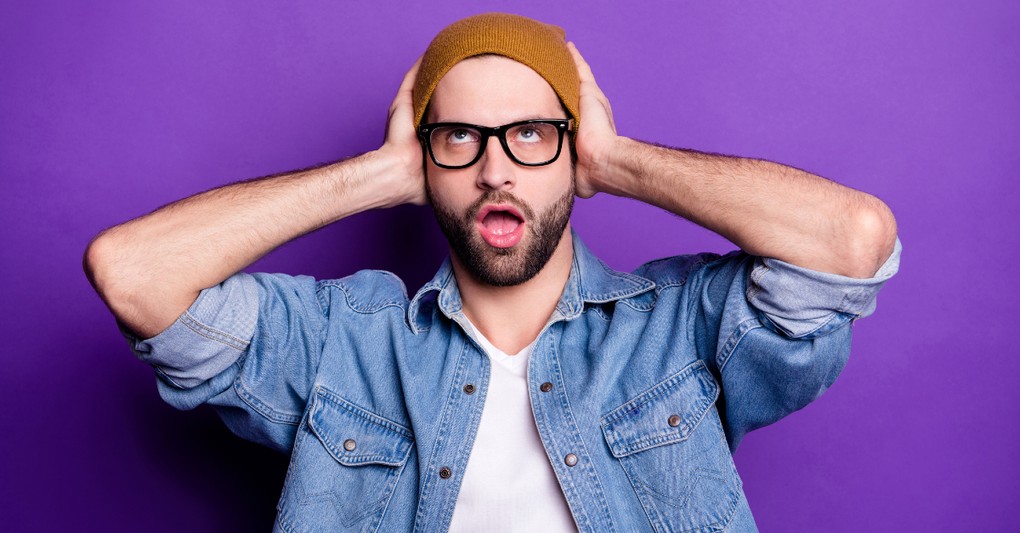 If given the choice, I'd avoid all conflict, especially with difficult and angry or easily offended individuals. And yet, those are the very people God calls me to love, for His grace shines brightest in situations where it feels hardest to give. Every conversation we hold has the capacity to reveal Christ, His love, and the power of the gospel and to bring health where dysfunction reigned.
When viewed through an eternal perspective, our most uncomfortable interactions can fill us with hope and the courage to speak, react, and love like Jesus. In fact, we might come to see those challenging discussions as God-led opportunities for healing, growth, and transformation. God truly can change hearts, and He'll often use us to do so.
Here are 10 strategies for holding conversations with difficult people.
Photo Credit: © Getty Images/Deagreez
1. Take Time to "Power-Up"

Slide 1 of 5

We cannot love like Jesus apart from Jesus. We cannot display the fruits of the Spirit mentioned in Galatians 5:22-23 apart from connecting with the Holy Spirit within. Only He can empower us to love in the face of hatred and to remain calm amidst relational chaos. Therefore, before encountering a difficult conversation or individual, we must make sure to spend time with God.

May we relinquish any anger and bitterness we feel as He fills us with Himself and His love. Then, during the conversation, when you sense things becoming heated, or your self-control decreasing, pause briefly to say a quick prayer and remind yourself of your power in Christ.

2. Affirm the Good

You may have heard of the "bread-meat-bread" way of addressing conflict, with the bread representing something positive and the meat the thrust of your concerns. Unfortunately, when upset, many of us follow a "vinegar-meat-saturated-in-vinegar-vinegar" approach where we fixate on the negative and see and express little else. This inevitably erects barriers between us and our listener while triggering their defense mechanisms. Proverbs 15:1 states it this way: "A gentle answer turns away wrath, but a harsh word stirs up anger."

In other words, kindness and gentleness, spoken through words of honest affirmation, can defuse tempers and create a safe environment where healthy conversation flourishes. When we point out someone's good qualities, not only do we speak hope and life into the situation, but we also demonstrate a genuine desire for reconciliation and peace.

This may feel challenging; conflict can distort our perception and keep us focused solely on the problem. If we can only see the negative, we'll struggle to speak the truth in love. Therefore, our inability to see our opponent's positive traits may indicate we're not ready to engage. We need to spend time with Christ, asking Him to first purge our hearts then fill them with His Spirit, enabling us to see the person and situation through His perspective. No matter how angry or dysfunctional they are, may we always remember they're His hand-crafted image bearers whom He dearly loves.

Photo Credit: © Getty Images/XiXinXing

3.Express Empathy

Slide 2 of 5

Most of us don't like to be taught or corrected. This can prick our pride and fear of rejection. Plus, many of us, as well as our opponents, readily see our flaws and strive desperately to hide them from others. Confrontation can make us feel exposed, and, if we don't fully understand grace, condemned. When we express our struggles in an area, however, we form a grace-based connection that speaks of hope.

When someone hurts or disappoints us or acts in an ungodly manner, before we speak a word, we need to pause and intentionally remember when we've behaved similarly. When have we treated others unkindly, broken promises, and done or said things we regret? What have others forgiven us for? Most importantly, what has our Savior forgiven us for, and what did that forgiveness cost Him?

As we honestly reflect on God's grace lavished upon us, we'll be better able to express that grace to others, a grace that says no situation or sin is too dark, no life too lost that God, in His love, can't redeem. Such a powerful truth conquers human shame and fear and draws us closer to Christ and His transforming love.

When we share, honestly and transparently, how we've battled whatever issue we're addressing, our words convey empathy, deactivate pride, form connections, and reveal the life-changing power of the gospel.

4. Ask Questions

Many battles are fought and lost over misunderstandings, miscommunication, and false assumptions. Where we see outward behaviors, Jesus often sees hurts and scars. I've found that many of the most intense reactions stem from fear, insecurities, and deep wounds we may never see. Therefore, before addressing anything, our first goal should be to understand the individual. Next, we should strive to see the issue or issues from their perspective. Well-thought out questions help us do this. They also speak value to the other person, help them feel heard, and encourage them toward self-evaluation.

Prior to their wedding, my daughter and her now in-laws disagreed over certain ceremony components. They wanted the bride and groom to do a "dollar dance," but this idea made my daughter uncomfortable. Neither party could understand the other's position. Through non-confrontational questions, however, my daughter's in-laws realized she felt anxious to receive such focused attention. Similarly, she learned they viewed the dance as a way guests could help the couple have a good start financially. As a result, both were able to understand then empathize with each other.

When asking questions, keep in mind:

Questions with yes or no responses can feel too direct and thus place people on the defensive.
Generally, people respond to "how" questions much better than those that ask "why."
Statements such as, "Help me understand," can also be effective.

We may want to brainstorm thought-provoking questions that lend to self-analysis prior to initiating our discussion.

Photo Credit: © Getty Images

5. Watch for Fear Reactions

Slide 3 of 5

Many of us react to conflict with a fight or flight response. The flight response typically results in avoidance or some sort of deflection. The fight response causes individuals to "lash out" through hurtful words, yelling, or harmful behavior. Sarcasm is often a combination of the two. Usually, fear triggers both responses, which in turn halts rational thinking and therefore effective communication. Staying alert to facial expressions, body language, and tone of voice will better enable us to create a calm environment.

Experts say naming the perceived emotion helps defuse it, as can expressing understanding and encouraging further dialogue. Fighting back, however, will likely only fuel any fight or flight response already triggered.

Watch for fear responses within yourself as well. Your muscles might tense, your temperature might rise, and your pulse may increase. When you sense these reactions, consider them signals indicating you need to regroup. Take a minute to evaluate what you're feeling and why. If necessary and possible, excuse yourself to the restroom to pray.

6. Stay Strategic

When I'm upset about something, I'm tempted to try to solve everything right then, but this is rarely helpful. First of all, growth—in me and others—takes time. Can you imagine how overwhelming it would be if God were to send us a list of all of our faults, weaknesses, and deceptions the moment we turned to Him? We'd be overwhelmed to the point of wanting to quit!

But He doesn't do that. Instead, He slowly reveals truth, transforming our minds and changing our behaviors one reaction and interaction at a time.

Second, some issues are best handled in stages. When emotions rise or we grow fatigued, wisdom dictates taking time to regroup. Early in my marriage, when my husband and I were learning how to communicate effectively, we routinely hit pause with a promise to address our argument at another time.

It's also helpful to schedule the discussion in advance. This can increase trust, allow all involved to process the situation ahead of time, and prevent anyone from feeling ambushed. To prevent anyone from feeling inferior or unnecessarily threatened, consider choosing a neutral and relaxed location.

Photo Credit: © Getty Images/Antonio Guillem

7. Remain Gospel Focused

Slide 4 of 5

Scripture tells us our true and greatest battle isn't between us and our spouse, our boss, our father-in-law, or our coworker. Instead, we fight against "the rulers, against the authorities, against the powers of this dark world and against the spiritual forces of evil in the heavenly realms" (Ephesians 6:12). Those who don't belong to Christ are enslaved to their selfish and sinful nature. Remember, we can only love like Jesus when we're empowered by Him.

God commands us, His followers, to act as His ambassadors in every situation. We've been entrusted with the gospel—the very words of eternal life. Therefore, we must remember what's ultimately at stake in every argument and interaction. Are we representing Christ well? While God may indeed call us to speak hard truths, are we doing so with love and gentleness, which defined biblically means strength under control?

To put it simply, our conversations and reactions should look different than those displayed by nonbelievers, because Christ has made us different. He transformed and empowered us to progressively look more like Him. When we act in ways that don't resemble Him, may we view that as an opportunity to grow closer to Him through whom our strength is found.

8. Focus on Personal Growth

Difficult conversations and people will come and go. Eventually, that issue that feels so consequential today will likely fade in importance. We may not be able to resolve the situation as we'd like, but we can always grow through it. God can and will use our most trying encounters to make us more like Him. This is, in part, what Scripture means in Romans 8:28 when it tells us that God will use all things for our good. For as the verse that follows reminds us, "those God foreknew He also predestined to be conformed to the image of His Son, that He might be the firstborn among many brothers and sisters" (Romans 8:29).

Photo Credit: © Getty Images/Rilueda

9. Maintain Healthy Boundaries

Slide 5 of 5

Acting as a godly peacemaker does not mean accepting abuse, but neither does it mean fighting back with angry words. Instead, we're to set and maintain clear boundaries regarding how we will and won't allow others to treat us.

For example, if the person loses their temper and begins name calling, using sarcasm, or some other form of passive or overt aggression, we can state, clearly but calmly something to the effect of, "I want to discuss this further, but those statements aren't helpful. Let's reconvene when we can address this issue in a healthier manner." If they determine to engage more calmly, we sit back down. Otherwise, we leave and attempt to initiate a conversation later.

10. Get Help

When I'm uncertain as to how to deal with an individual or person, I seek wisdom from others. For example, my husband was married prior to meeting me. His and my relationship created significant turmoil with his children from his first marriage. Initially, we tried to prayerfully navigate the situation on our own, but this only led to increased tension, so we sought out guidance from a family counselor. We met with this professional after each interaction with the children, shared all that had occurred, and learned how we could most effectively and lovingly respond.

This requires patience. The person may not understand what healthy conflict resolution or boundaries look like. Through our interaction, we have an opportunity to model both. Over time, they may learn how to better regulate themselves and their words, which will lead to greatly improved peace between us. They also may not, but our obedience to Christ, not the other person's response, should dictate our actions. Scripture tells us, "If it is possible, as far as it depends on you, live at peace with everyone" (Romans 12:18). This verse indicates that peace isn't always possible, nor does it depend entirely on us, but God does expect us to do our part.

We can't avoid conflict, but we can choose how we'll handle it. When we deal with situations well, displaying equal parts love, truth, and grace, we can often defuse tense encounters and bring about increased health and peace. Granted, that isn't always the case, as we have no control over other people's behavior and reactions. But we can trust, when we seek to honor Christ above all, He will use even the most challenging interactions for our benefit and His glory.

Photo Credit: © Pexels/freestock.org