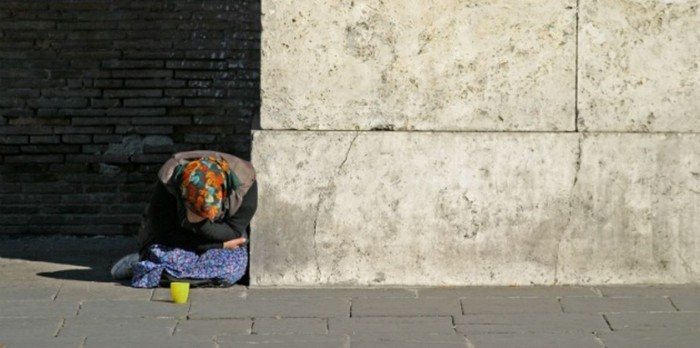 As Christians, are we called to help every homeless person standing on the street corner or who approach us in parking lots?
My family was eating lunch at a local restaurant amidst dark, black clouds threating an approaching thunderstorm. I glanced out the window to survey the progression of the storm when I saw a man ride up on his bicycle. It was apparent he was homeless by his unkempt appearance and his beard that hadn't seen a trim in many months, perhaps years.
I looked at this man and thought: what a hard life. Not knowing where the next meal will come from, not sure of where to spend the night or pass the time until storm blows over. I remarked the same to my husband and his response surprised me, maybe he looks at us the same way. I was stunned. What if my husband was right? Maybe the homeless man sees the unrealistic expectations that I cling to, the purchases I make and the hours that were necessary to work in order to make those purchases. Maybe he looks at my choices to take care of two children and prepare their three meals--and seemingly equal three snacks--a day and think: that's too much work.
Would the homeless man look at my striving and see an ecclesiastical chasing after the wind? Some days, maybe most days, it wouldn't take much for me to see that in my own life. I certainly waste time and energy chasing after that which will not last.
The man quickly ate and then exited with his plastic bags, the few belongings he was carrying on his person that day. However, the thought posed about him by my husband stuck with me.
Throughout my life, my interaction with the homeless and the poorest among us are vivid in my mind. The thin, wrinkled woman who asked my parents for some change at a McDonald's on one of our family vacations. Or, the poor gypsy girl who approached me for money and food in Ukraine during my second mission trip overseas. These examples made a lasting impact on me and moved me to action.
Still, the question remains: how do we know it is a real plea for help and not a scam to profit off of the generosity of others?
Some people choose the homeless lifestyle. For children, the choices of their caretakers are made for them. Others make choices that lead to that destination and then continue to make decisions that force them to stay there.
Knowing this, when should we acquiesce to the requests for financial assistance from the homeless population?
About a year and a half ago, I was out shopping on a Saturday afternoon a few blocks from my home. A homeless woman was in the parking lot of one of the chain stores. She asked me if I had any money to spare. I looked at this woman and had compassion on her. I asked her if I could purchase her some food and a drink as the Florida sun was very unforgiving that day. She replied with a disappointed and far off yes. I told her that I would go to the gas station across the street and be right back with the food.
I hoped she would stay and not forget my offer. I quickly rushed over to the gas station and picked out some Gatorade, water and snacks and drove back across the street to present her with my donation. She once again told me thank you with a look in her eyes that I can best describe as vacant. I told her God bless you. I believe I told her I gave this gift like God would have given it to her, and I did it because of the love of Jesus.
Then I left and prayed for this woman who I thought was surely going to continue in her present lifestyle, but whom I desperately wanted to see in heaven one day.
Months later this same woman showed up at my church on a Sunday. I started seeing her regularly on Sunday mornings and Wednesday nights. Another friend of mine even asked me, "What's the story with that lady? I have given her money before, and I am so glad to see her here." I told my friend that I would find out and let her know. So that next Sunday I introduced myself and told her that I had seen her before and was so very glad that she had come to worship with us. She explained that she was looking for a job and had an interview at Circle K that week. I assured her that I would pray and that I would like her to please keep me informed.
This woman's transition story is still a mystery to me. That is the next question that I need to ask her, but the part I do know is that she is living in a transition "tent city" in our area, looking for work, and reconnecting with her children for the first time in years. God is at work in her life, and she is taking responsibility and a proactive role in her relationships and survival; perhaps for the first time in years.
This past Sunday, the couple that she normally rides to church with was out of town and she was determined not to miss church. She was up and ready to board a bus at 5:30 am Sunday morning to arrive at church by 8:30. That is the dedication of a foreign Christian rising early to walk three miles to the nearest church!
I am immensely proud of this woman and filled with hope. Hope that God continues to reward even a cup of cold water given to a stranger. Hope that homeless people off the street can turn their lives around and seek out the Savior instead of addictions. Hope that deeds of kindness in Jesus name make an eternal difference.
Below are some questions I would like for you to consider and perhaps leave a comment concerning:
As Christians, are we called to help every homeless person standing on the street corner or who approach us in parking lots?
How do we know when to give? Is it okay to give money or should it simply be tangible items?
How do you follow Christ's command to take care of the poor?
Please feel free to leave a comment or contact me on Twitter or Google+.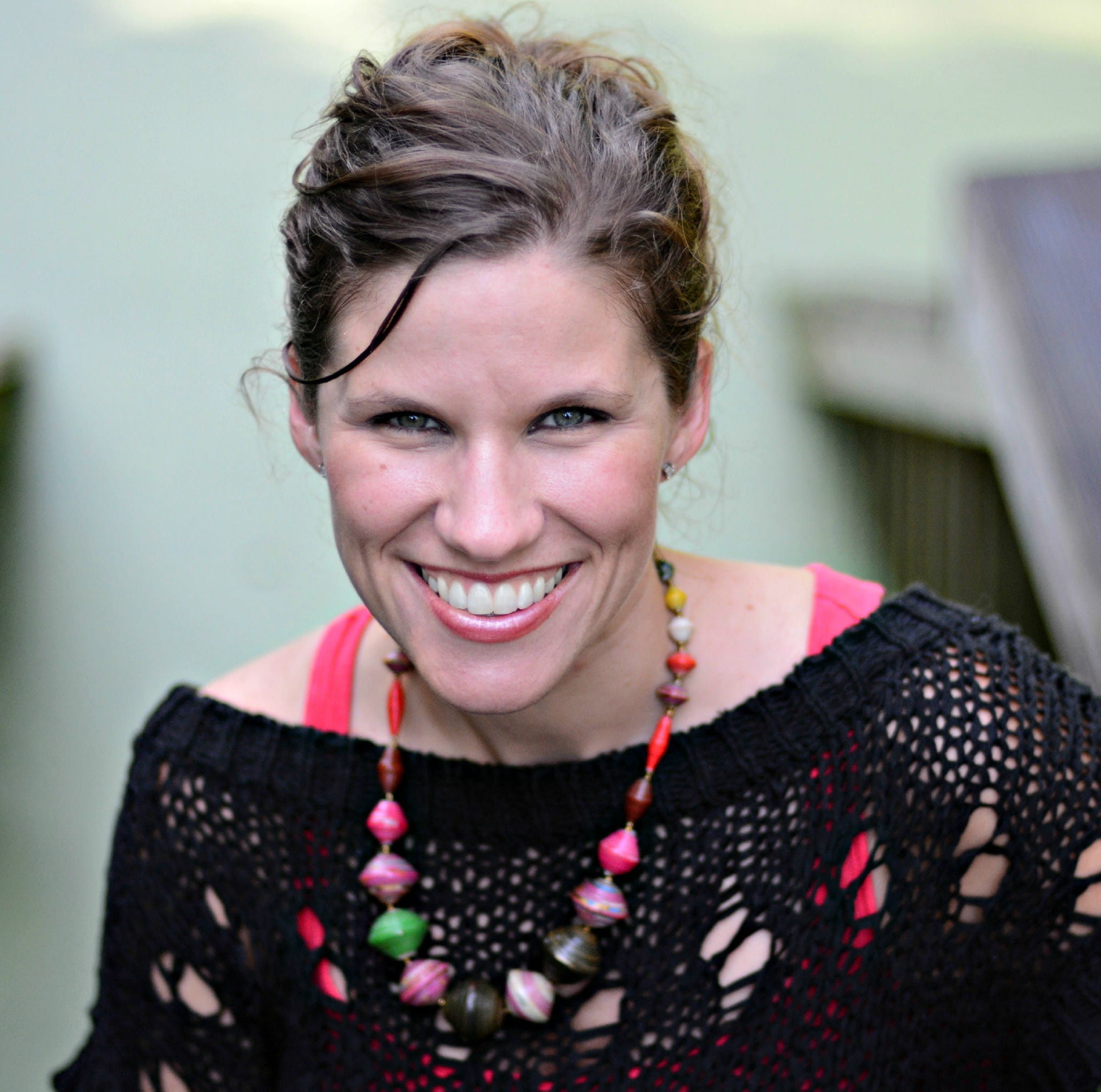 Brooke Cooney is a pastor's wife, mother of two, and foster-mom of one. To capture the eternal in the everyday, she blogs about family, faith, and lessons along the journey at ThisTemporaryHome.com.
---
---