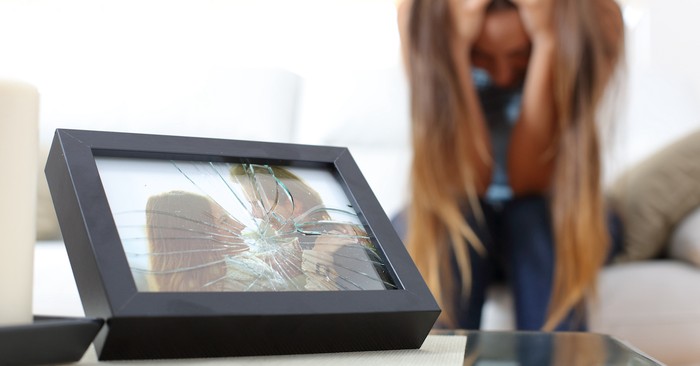 The human race is notoriously slow when responding to God's promptings—on this, your husband isn't the only one.
Depends on who you ask.
As a Christian therapist, my answer leans on the Bible more than any of the stories I've accumulated over the years. Working as a clinical psychologist privileges me to peer into my clients' private lives. Unfortunately, this has also meant witnessing sin's sinister impact on individuals and couples.
An affair can certainly nab the dubious award for being the #1 relationship killer.
However, 60-75% of couples recover after an infidelity. That's why the more pressing question for me isn't if a marriage can heal but if you want your marriage to heal. After all, nothing is impossible to anyone who believes (Mark 9:23). Healing after an affair is, therefore, a definite possibility.
Whether you get there or not depends on one important person.
Hint: don't look heavenward for the answer.
It's not up to God to decide. Only you—and your spouse—can determine whether your marriage can heal. Beware that the road there invites a full-time engagement, including dodging pressures from those in your world (more on this later), whether or not you sense he'll cheat again, and most likely, lots of Kleenex.
Did you gawk at the assumption that it's the man who cheated? History verifies how both genders are equally capable to commit adultery. However, this article refers to the husband as the unfaithful spouse to reflect current stats that more married men than women have strayed.
But back to the topic of the hour. If you'd like to pursue healing after an affair ransacked your marriage, expect these 6 steps:
1. Therapy
There. I've said the dreaded "t" word—at least for the majority of the world. Even though my experience as a psychologist in private practice convinces me everyone can benefit from therapy, I realize others may scoff at this generous glimpse of counseling.
However, when it comes to healing from interpersonal injury—of which an affair is surely one—there's hardly any means more effective than therapy.
Where else can you parade all of your messy emotions and find a non-judgmental and compassionate ear who's also equipped to help you and your spouse move forward, without having to worry that the entire Wednesday night prayer meeting will hear about his despicable dalliance with the new hire at work?
Or how about entering couples therapy? Doing therapy together with your spouse will help you evaluate whether he has sincerely repented of his promiscuity.
2. Balanced Introspection
Please don't mistake this as a victim-bashing step. Rather, as the old saying suggests, it takes two to tango. Your relationship might benefit from an honest incursion into possible areas you might have dropped the ball—even when it wasn't you who veered from your vows.
Sure, your husband might have cheated just because. But is it also possible that there were reasons, buried deep within your relationship, which drove him over the edge?
As you ponder the answer and scrutinize your portion of marital responsibility, watch your thoughts so that this particular mental journey won't dead-end in self-blame.
Which brings us to another plug for therapy. A skilled therapist can review possible problem areas in your marriage with kindness and compassion. This professional can help you and your spouse unearth what went wrong without leaving a bad taste in your mouth.
3. Process Your Feelings
One aftermath of infidelity may be a sunken sense of self-worth: What does the other woman have that I don't? The fact that he has embraced another lover might make you feel it's official—his action proves I'm not good enough.
Depending on your psychological makeup and whether trauma lurks in your history, the affair might activate despair also—things won't get better. If you don't deal with despair, however, your husband's unfaithfulness can upend the rest of your world; for instance, by sliding you into the dark dungeon of depression.
But that's not all.
The affair may provoke a host of other feelings, such as:
Who wouldn't protest when their sacred bond is violated by a filthy fling? However, managing anger effectively requires understanding this little-known truth.
Do you feel somewhat responsible for your spouse's wanton ways? Guilt over whatever you perceived to be your fault may prompt you to gloss over areas in which your husband failed to meet your needs. Truth is, you can own responsibilities that are justly yours and, at the same time, name areas in which your spouse has failed to fulfill your expectations.
Maybe you've learned to excuse (or ignore) the affair. But is it still seminal in your mind? For instance, do you view your relationship history as "before and after he betrayed me"? Beware that by clinging to the hurt, you're turning it into the third party in your marriage.
4. Courage for Your Stance
That super spiritual sister in Christ might insist on submission to your husband's adulterous ways while your ultra-feminist friend might scold you for not dumping the guy already. Besides that, your kids might also sway your decision-making process.
Stand strong on what you believe the Lord is telling you.
However, discerning the Lord's will on what to do can be confusing—especially because, as the last bullet point demonstrates, infidelity evokes a complex set of emotions. Because hearing from the Lord gets trickier when emotions are high, you might mistake the voice of your soul for God's.
I recommend familiarizing yourself with Internal Family Systems (IFS) if hearing from God has dogged you. I use this psychological theory in my practice and am pleased at the rousing success my clients experience. More importantly to our discussion, however, IFS has taught me how to quiet my thoughts and emotions, which enables me to hear the Lord better.
Care to learn more? Register for free for Thrive & Cultivate, a virtual summit on mental health on May 11-12, 2022. My session affords a peek into your inner world by using IFS.
5. Substitute Infidelity for Fresh Identity
If you decide to work on your marriage, get ready to work on erasing former facts too. He's no longer the man who betrayed your trust and shattered your heart into smithereens; he's the husband you can slowly trust again. If others sneer at him, one way to show respect for your husband (Ephesians 5: 33) is to stand up for your guy.
But let's clarify a crucial matter.
Just because you've forgiven the man doesn't mean he wins an automatic ticket to your trust.
Which means precautionary steps are a must. If he:
cheated by viewing porn, install porn blockers. On all electronic devices.

hired a prostitute, limit his access to cash and monitor all credit cards and electronic spending habits.

traveled for work, confront him on the real reason for these trips. Guess what? Finding a desk job may be a prerequisite—if he desires to keep you as his betrothed.
Yes, all of the above qualify as hard work. But the following final step should help:
6. Pray
Jesus crafted an entire parable just to impress upon us the need to pray and pray and pray some more until the blessed answer arrives (Luke 18:1). His point? Even if there's delay, keep at it, because "will not God grant justice to His elect who cry out to Him day and night? Will He delay helping them?" (Luke 18:7, CSB).
Of course not. After all, God's also known as the One who hears prayers (Psalm 65:2).
Even if your church has dubbed you their most effective prayer warrior, however, change takes time. The human race is notoriously slow when responding to God's promptings—on this, your husband isn't the only one.
Your own heart may need plenty of space to adjust to His nudges, too.
If your marriage isn't healing as quickly as you prefer, ask God to refuel you in the meantime. He's "a stronghold in the day of trouble" (Nahum 1:7, NKJV). Convinced you can't go on? Face your battles "in the strength of the Lord God" (Psalm 71:16, NKJV).
Expose your feelings to God. He understands. Read the Old Testament book of Hosea and you'll see how He, too, has been betrayed by His beloved.
Can you mend your marriage? Only you can answer this. As you navigate your tomorrows, however, let me leave you with Isaiah 30:21: "Your own ears will hear him. Right behind you a voice will say, "This is the way you should go," whether to the right or to the left" (NLT).
May it be so—in Jesus' name.
Photo credit: ©GettyImages/Antonio Guillem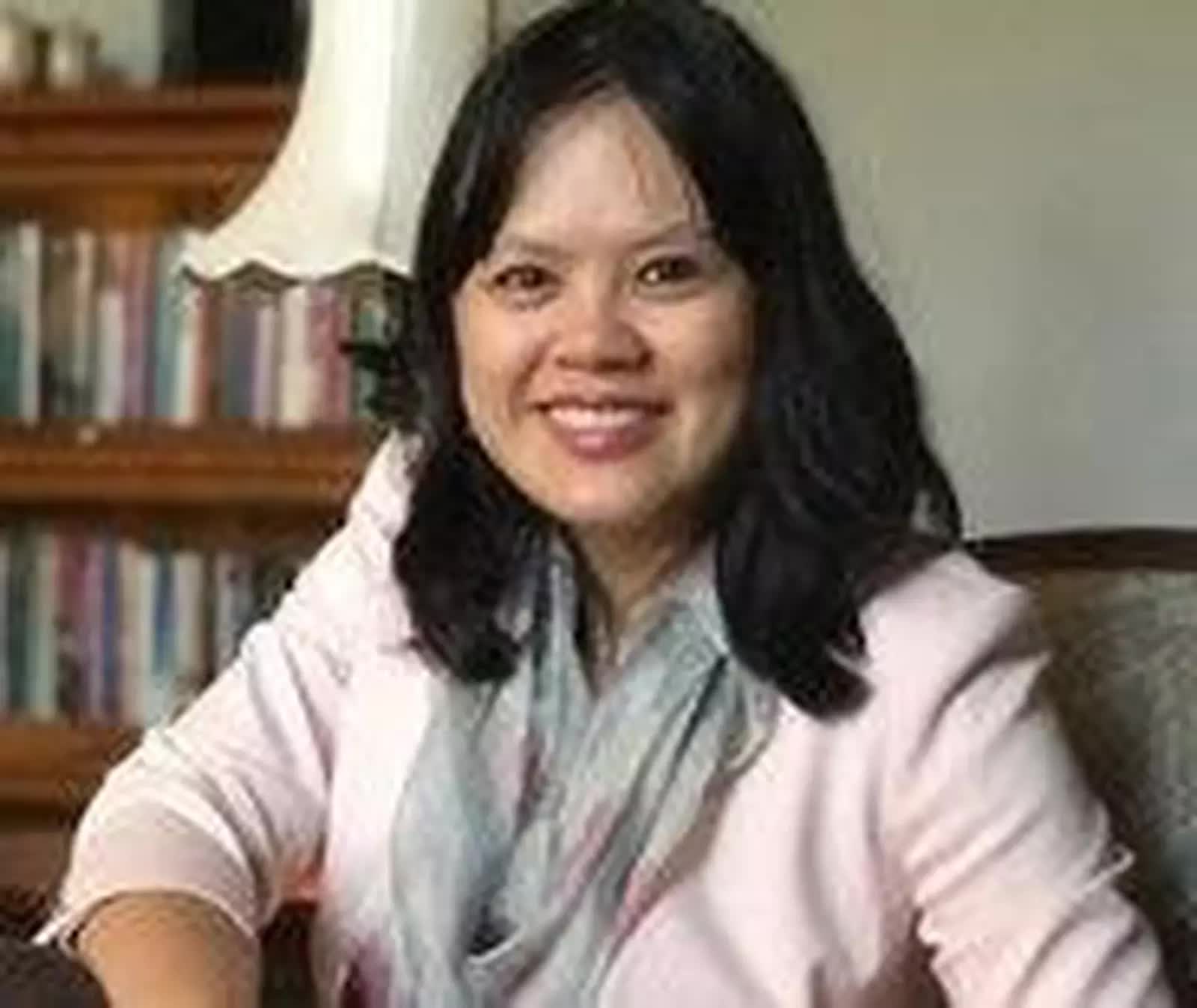 Audrey Davidheiser, PhD is a California licensed psychologist, certified Internal Family Systems (IFS) therapist, and IFSI-approved clinical consultant. After founding and directing a counseling center for the Los Angeles Dream Center, she now devotes her practice to survivors of trauma—including spiritual abuse. If you need her advice, visit her on www.aimforbreakthrough.com and Instagram @DrAudreyD. Disclaimer: her advice column isn't therapy.
Related podcast:
The views and opinions expressed in this podcast are those of the speakers and do not necessarily reflect the views or positions of Salem Web Network and Salem Media Group.
Related video:
Video credit: ©RhondaStoppe/SWN
---
---