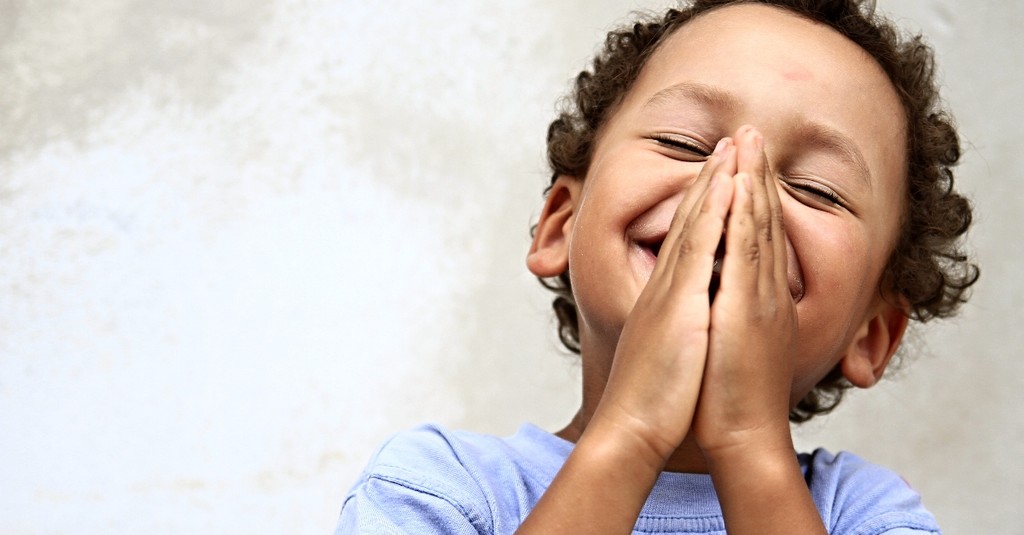 "Our Father in heaven,
hallowed be your name.
Your kingdom come,
your will be done,
on earth as it is in heaven.
Give us this day our daily bread,
and forgive us our debts,
as we also have forgiven our debtors.
And lead us not into temptation,
but deliver us from evil."
(Matthew 6:9-13)
"Pray like this," Jesus instructed His disciples, and us today. Parenting is hard, and we can easily become overwhelmed by the clashing of imperfections in us and our children as we try to lead them to the feet of their heavenly Father. Words like perseverance and faithful endurance take on a new meaning when our sweet-cheeked babies morph into full grown teenagers, and then adults.
A parent's prayer life only gets busier as children continue to grow through the stages of their lives. From the very first day we hold them, and through all of the jubilant highs, meh moments and devastating lows, we can hold onto Jesus' words like a comfort blanket. When we pray in Jesus' name, we emphasize our desire for God's will in our lives, and the lives of our children.
Photo Credit: © Getty Images/undefined undefined
Slide 1 of 6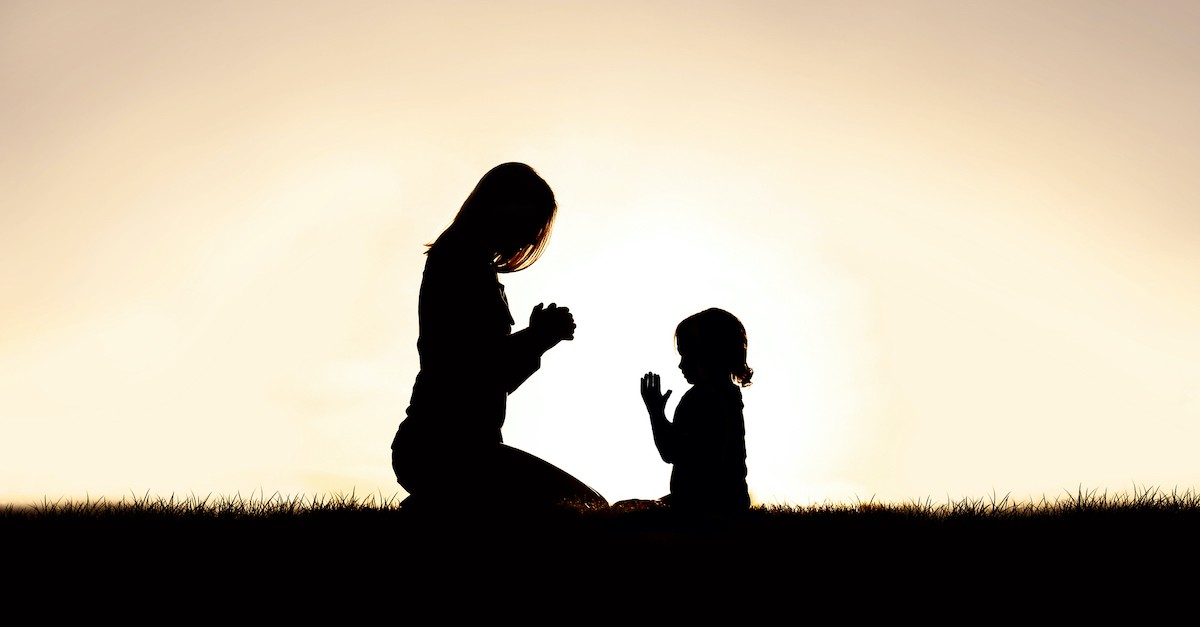 How Jesus Teaches Us to Pray
Matthew recorded Jesus' words:
"When you pray, you must not be like the hypocrites. For they love to stand and pray in the synagogues and at the street corners, that they may be seen by others. Truly, I say to you, they have received their reward. But when you pray, go into your room and shut the door and pray to your Father who is in secret. And Your Father who sees in secret will reward you." (Matthew 6:5-6)
When we feel out of control, we can choose to remember He is always in sovereign control. In times of tear-filled prayer requests, we can know assuredly He hears us. During the celebratory moments and milestones, God is there. We weren't promised an easy journey in this life on earth. Parenting brings that fact to the forefront. Raising another human exposes all of our weaknesses. But remember, in our weaknesses, He is strong. And it isn't in our triumph we've learned the most valuable lessons, but in heart-wrenching hardships.
Jesus said,
"When you pray, do not heap up empty phrases as the Gentiles do, for they think that they will be heard for their many words. Do not be like them, for your Father knows what you need before you ask him." (Matthew 6:7-8)
There is nothing we need to add to the Lord's Prayer. We can simply pray these words over our children's lives. Scripture gives us divine words and guidance to communicate with our great God.
Through every twist and turn, Jesus faithfully walks with His followers. We are never alone. God is always drawing us closer. He loves our children like this, too. As we faithfully pray the Lord's Prayer for our children, we can trust and know He hears and answers our prayers.
Photo Credit: © Getty Images/ChristinLola
Slide 2 of 6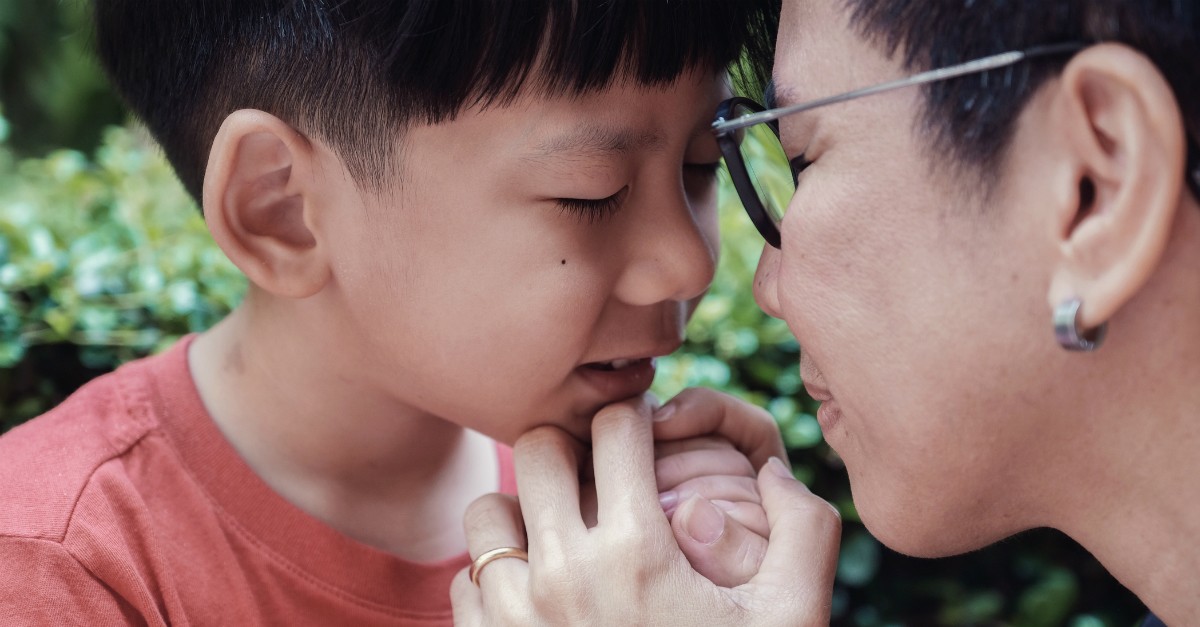 Praying the Lord's Prayer for Your Children
Our Father in heaven,
Today, we pray for our children. We pray these words given to us by Jesus and preserved as Your Truth to reign true in our children's lives. May they know who You are, Abba Father. Soften their hearts to embrace Jesus, and be tuned to the Holy Spirit. May they worship You alone all of their days.
Hallowed be Your name.
We pray our children know who You are: Abba Yahweh, Savior Jesus, Spirit Comforter. One True God. Glory to You, Creator, Healer, Peace, and Love. You have knit purpose into each of our children, made in Your image and loved immensely by You. Though sinners, cursed and struggling with strongholds, we are not lost nor doomed to suffer death as a consequence because of it. Jesus broke us free as He breathed His last breath on the cross, freeing us to embrace Your forgiveness and mercy. As He sits at Your right hand, we pray in His name to usher Your will into the lives of our children.
Photo Credit: © Getty Images/ThitareeSarmkasat
Slide 3 of 6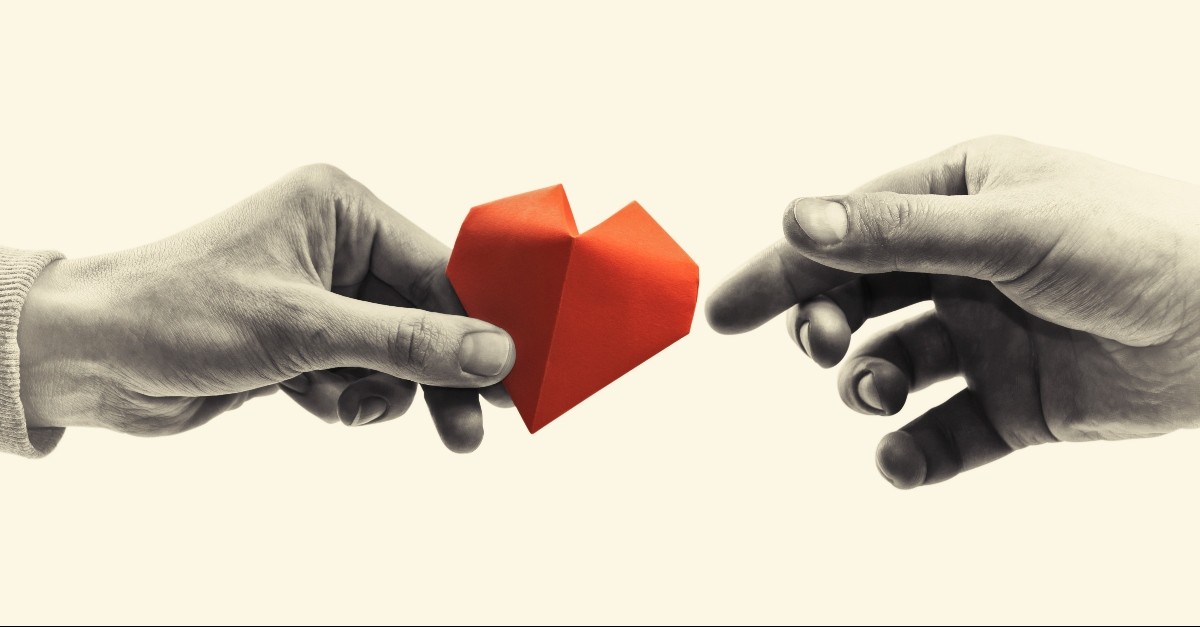 Your kingdom come, your will be done, on earth as it is in heaven.
Father, we lift up the worries and aches of our hearts today alongside the blessings and praises of parenthood. You know our hearts, and You care for us. We know You hear every prayer we utter on behalf of our children. Strengthen and renew our motivations to pray Your Word over their lives daily. Let the fullness of Your will and unimaginably great plans for their lives not be thwarted, interrupted, or delayed in any way. We pray they know You, hear You, seek You, obey You, and lovingly embrace You, today and always.
Photo Credit: © iStock/Getty Images Plus/SvetaZi
Slide 4 of 6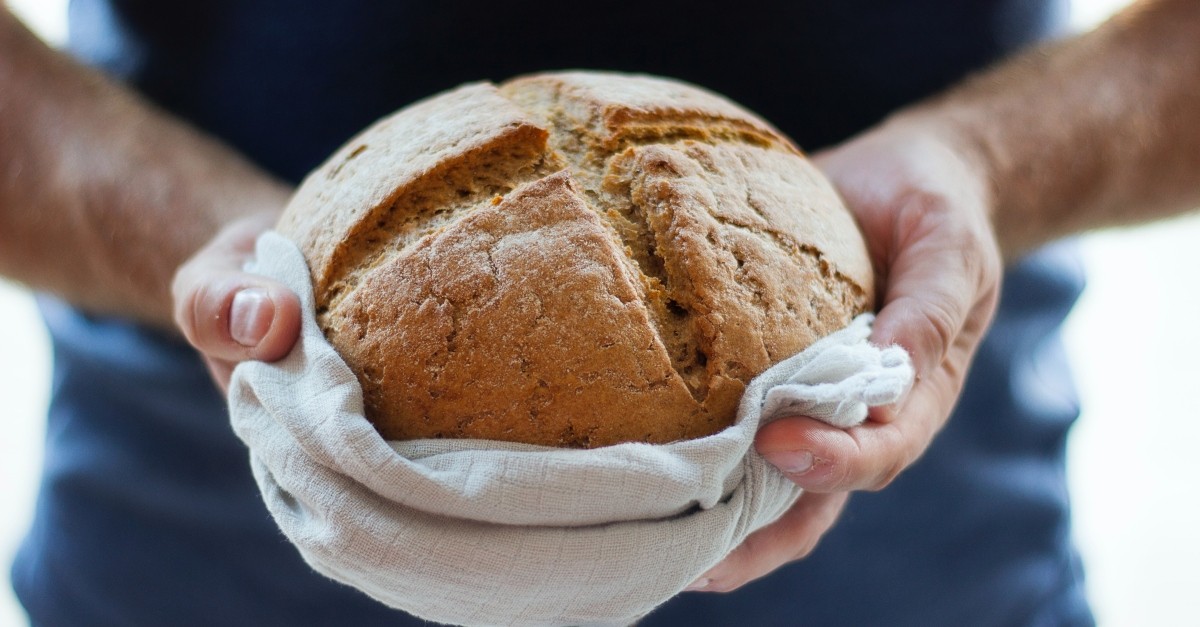 Give us this day our daily bread.
Father You are our Provider and Sustainer. Through You all life breathes into reality and all of the earth moves to the cadence of Your omnipotent timing. Keep our children physically safe, and healthy. Guard their hearts and minds in Christ Jesus. May they be and have godly friends, and their significant others and future spouses be Christ followers and kind. Thank You for providing food, water, and a home for our children, and provision through our jobs. All blessings come from You. We pray Your favor over our children, today and always.
Photo Credit: © Unsplash/Kate Remmer
Slide 5 of 6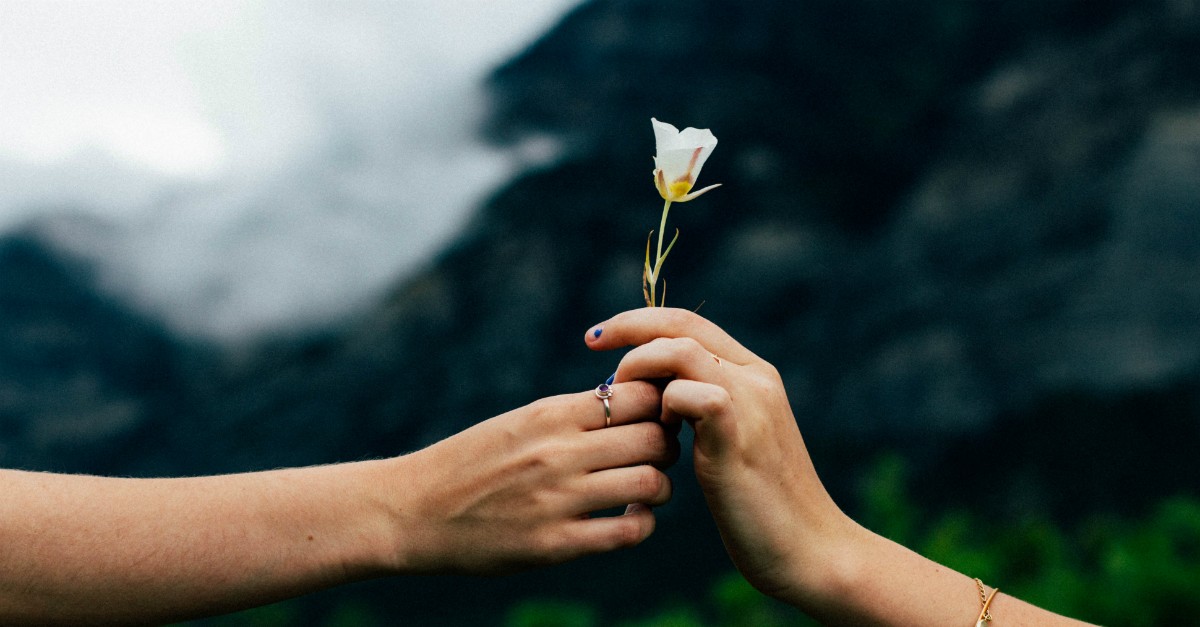 Forgive us our debts, as we also have forgiven our debtors.
Father, may our children habitually confess and repent of their sins. Grow in them an understanding of forgiveness, repentance, mercy and grace. When they feel ashamed and guilty, Holy Spirit remind them of God's love for them, that He would send His one and only Son to earth to die for them, for their forgiveness and restoration into God's presence.
May our children be compassionate and forgiving, extending the same forgiveness they embrace in Jesus daily to others wcho hurt and sin against them. May they be quick to forgive, and wisely love and pray for their enemies and those who hurt them as You instruct us to in Your word. May they never seek revenge, Father. Protect them from roots of bitterness, envy, comparison, entitlement, and unforgiveness. Let forgiveness and empathy flow from our children immediately. May they trust You with vengeance and justice.
Photo Credit: © Unsplash/Evan Kirby
Slide 6 of 6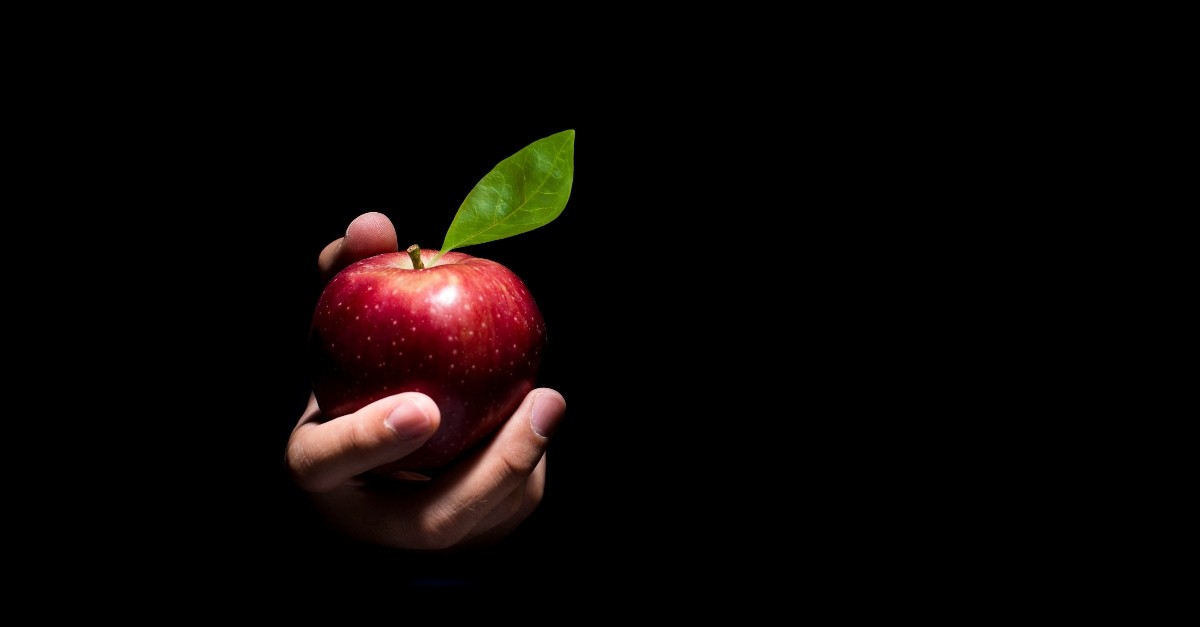 Lead us not into temptation.
Father, do not let our children be tempted beyond what they can bare. As Jesus answered the devil in the desert, may Your Word ever be on their tongue and ready in their minds. Create in them a desire to know Your truth and pray Your will over their lives.
Deliver us from evil.
Father, when our children are tempted and at their breaking point, usher in Your strength so they may withstand evil schemes. Shield them from lies, reminding them of who and Whose they are. Oh, God, we pray that who You say they are is what they hear and focus on, over the lies of the devil and of the world. Meet them in their suffering, as some of these lies will inevitably be hard to shake.
We are imperfect people, and we know they will have struggles of their own. Please promptly and regularly remind them to unashamedly bring their struggles to You. Motivate them to keep Your Truth at the top of their minds. Father, we pray our children faithfully meet with You daily, spending time in prayer and in the Bible. Give them the desire for Your Truth, and the perspective to see how it applies to their daily situations. You are a personal God, who loves them perfectly and powerfully, through all of their strengths and weaknesses. Deliver our children from all evil, Father. Cleanse them from hidden sin, and defend and shield them from invisible spiritual battles. We pray Your protection over our children, and Your armor over them. May they walk out into each day knowing they are loved for who they are, right now, and forever. Father, we pray the Truth of Jesus Christ over our children, today, and always.
In Jesus' powerful name we pray,
Amen.
Photo Credit:
---
This article is part of our larger Prayer resource meant to inspire and encourage your prayer life when you face uncertain times. Remember, the Holy Spirit intercedes for us and God knows your heart even if you can't find the words to pray.
Prayer for God's Help
Prayer for Strength
Prayer for Protection
Morning Prayers
Good Night Prayers
Now available is our new Daily Prayer devotional! An easy way to find start your day with prayer, read today's prayer and sign up to receive by email.
Photo Credit: © iStock/Getty Images Plus/CasPhotography
Originally published Saturday, 16 October 2021.