Parenting can quite possibly be the scariest, most responsible task we are given in this lifetime. There are so many ways to fail and to blame ourselves for failing, even if we did all we could.
Nearly every parent I know has at least some regrets over how they parented. (And if they don't, they likely suffer from spiritual pride by thinking they got it all right!) It helped me to hear when my child was young that "God was the perfect parent and yet Adam and Eve still sinned." You and I are responsible for training up a child in the way they should go (Proverbs 22:6), but our children will ultimately make their own decisions, choose their own friends, vote their own conscience, and decide what their spiritual life—or lack of it—will look like.
But lest you think this article is to shame you further for some things that aren't even your fault, let me encourage you with some lessons I learned from parenting that help me maintain a relationship with my child today. Some of these lessons my daughter (now in her thirties) taught me. Some of these lessons I learned while interviewing moms for the books I've written. And some of these lessons are tried and true principles from God's Word that have always encouraged and never steered me wrong.
Instead of focusing on regrets, focus on what you can do right from this point on, in order to be for your children what they most need from you. Here are seven lessons from parenting that apply for a lifetime and that will prayerfully encourage your heart:
Photo Credit: ©Getty Images/Bassitt ART
Slide 1 of 7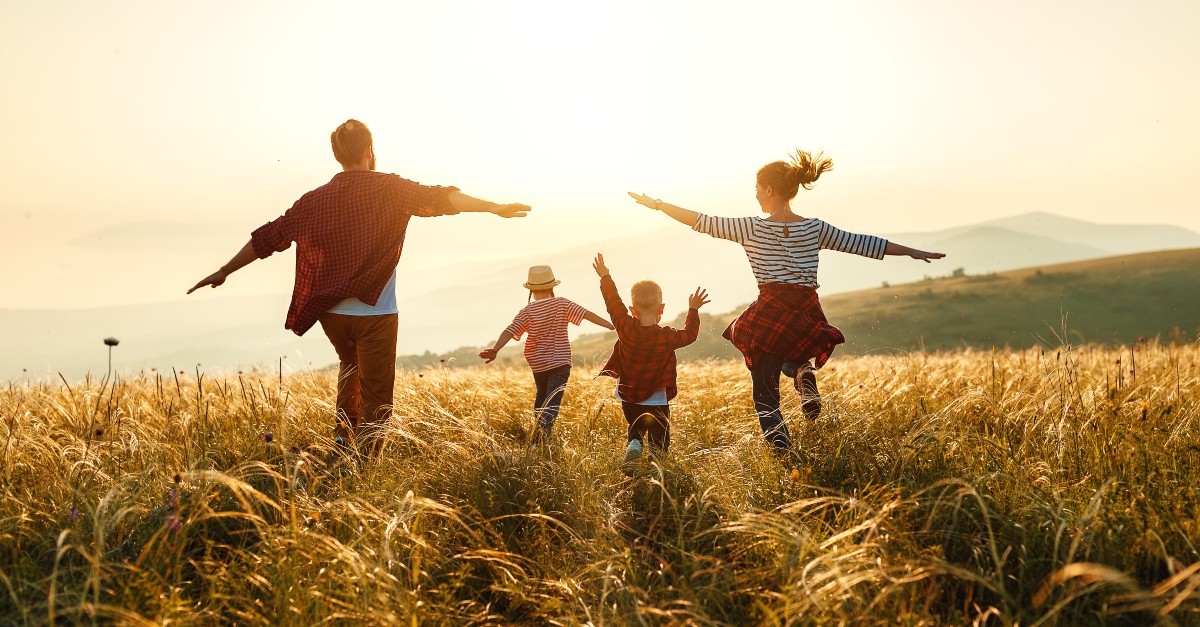 1. Seize the day with them because children grow fast, and time passes quickly.
I'm sure you've heard it said many times: "Children grow so quickly." It's true. Time flies, and you and I age quite quickly too. Psalm 90:12 reminds us of the fleeting nature of time when it instructs us to "number our days that we may gain a heart of wisdom." How I wish I had numbered the days my daughter was in diapers, needed to be bathed, had to be driven somewhere, and needed to shop for school clothes. While we tend to dread certain seasons or wish that our children were older so they could shoulder some responsibility themselves, don't wish away life at this point. Cherish each moment you have with them because they – and you— continue to age quickly.
As they get older and busier, take the time to call them, send an encouraging text, meet with them if they want to see you, spend the money to fly them to you or to get to them on holidays, and so on. Don't keep track of who last made the effort or how many times you must initiate contact. God continues to pursue you and me even when we are too busy to notice. Continue to reach out to them unconditionally because you never know when you won't get another chance.
Photo Credit: ©Getty Images/evgenyatamanenko
Slide 2 of 7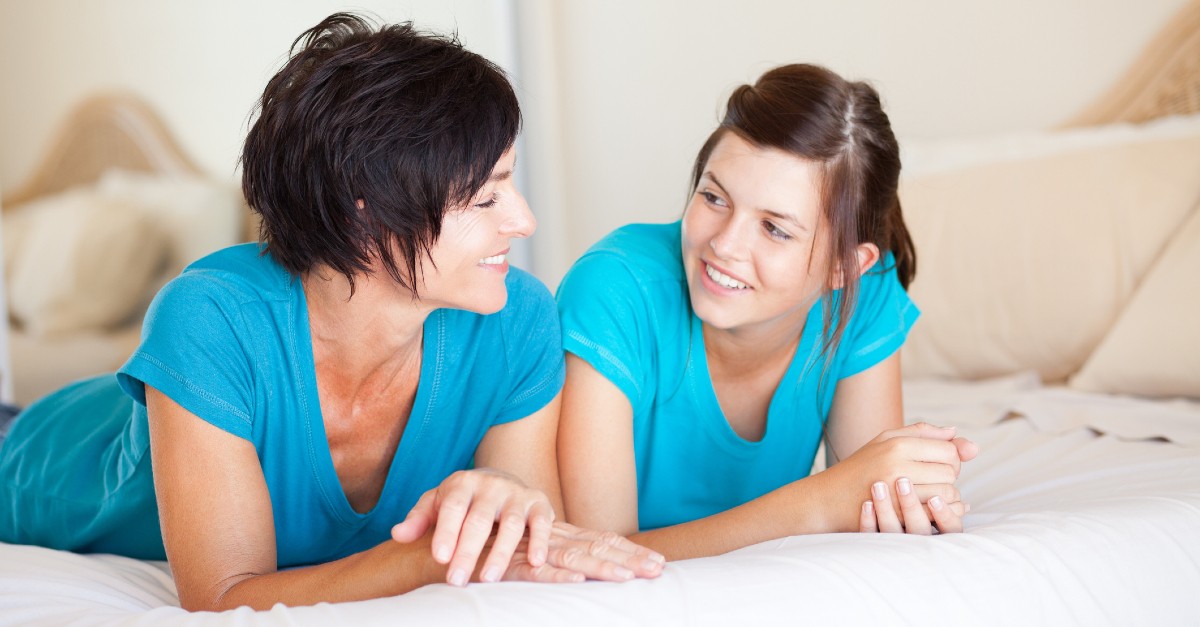 2. Our children sometimes need our understanding and encouragement more than they need our advice, or correction.
Biblical instruction and guidance is necessary, but our own critical opinions aren't. How I now wish I had been more of an encourager than a lecturer when my daughter was younger. So many of my words came across to her as critical when I had no idea she perceived them that way. Our comments or desire to instruct can also be taken out of context, depending on the mental or emotional state of our children at the time. Be willing to err on the side of silence (and prayer), rather than on verbalizing and then regretting.
Many wounds can be inflicted upon a child through our words. Keep from wounding your child, or continuing to do so, by heeding the wisdom and instruction from Ephesians 4:29 to let no unwholesome word come out of your mouth, but instead "let everything you say be good and helpful, so that your words will be an encouragement to those who hear them" (NLT). A general rule for making this practical is to not say anything unless it builds up your child personally and spiritually. Their obedience to the Lord and a close walk with Him is your ultimate goal, so show them God's love, forgiveness, and grace, not your frustration and anger.
Photo Credit: ©GettyImages_michaeljung
Slide 3 of 7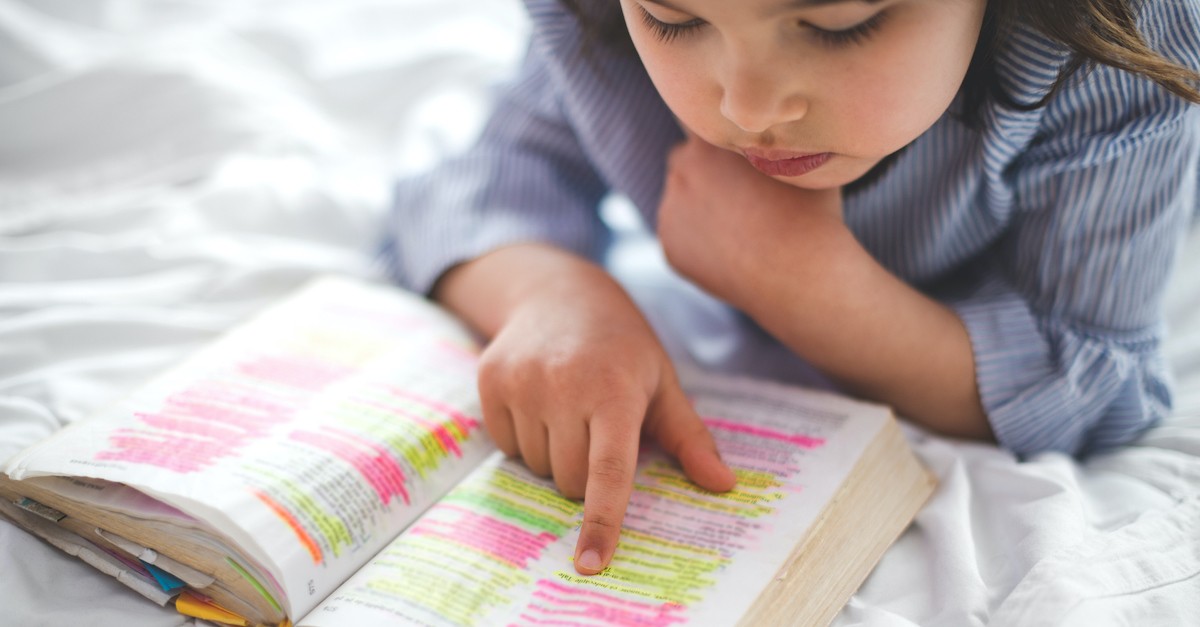 3. God loves our kids even more than we do, so trust Him with their hearts and character.
When I begin to fear that my daughter may be struggling spiritually or emotionally, or that she may be influenced by the world more than the Word of God, I pray: "God, assure me she's okay, or lay it on my heart how to pray." God always answers that prayer in one way or another. He either brings to my mind affirmations of her faith and examples of her choosing God over this world, or causes her to call me with whatever is on her mind, or leads me to a portion of His Word that lets me know how to pray for her. Trust God with your child's circumstances and character. Your heavenly Father is far more in tune with your child's heart than you and I will ever be. And if we are receptive to the Spirit's voice, He will lay it on our hearts how to pray for them.
Photo Credit: ©GettyImages/Tutye
Slide 4 of 7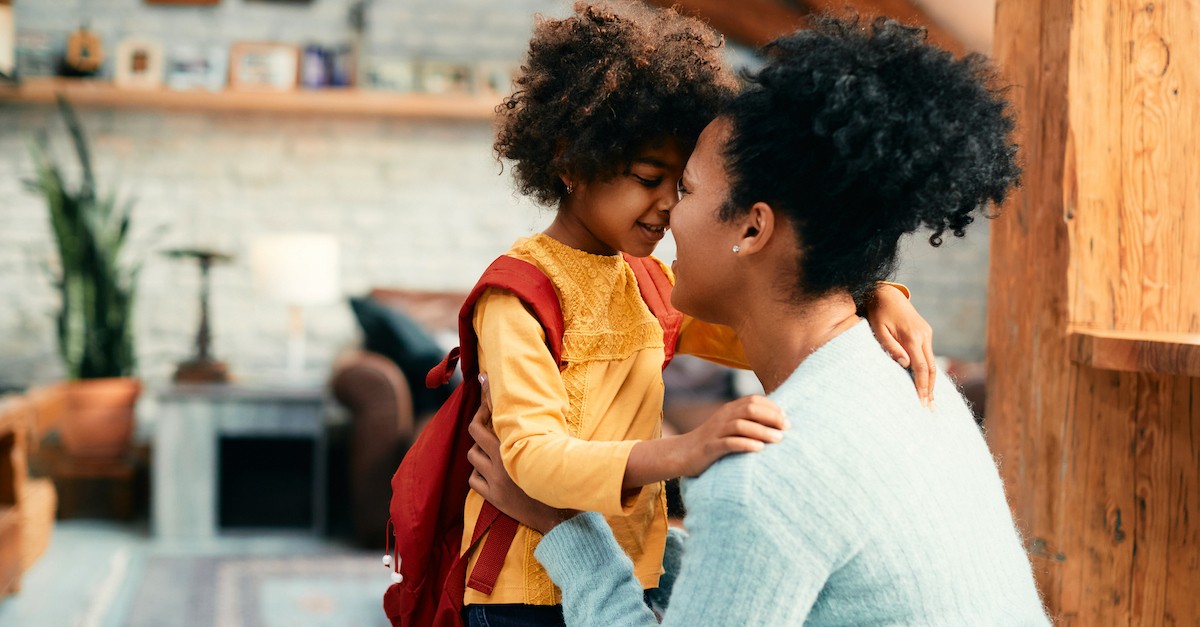 4. We can learn much from our children and the way they differ from us.
We often take pride in the ways our children are similar to us, and possibly even resent the ways they are different. Yet, we are not raising clones or miniature versions of ourselves. Our children are unique creations of God who develop their own personalities, priorities, and preferences, regardless of whether or not they share our DNA. While it is our hope that they will develop into obedient, Jesus-following adults who love Him with all their hearts, we can't expect them to act like us, dress like us, or even share our personal convictions. When they're older, we can't expect them to worship like us, vote like us, or see things just like we do. It is so important that our kids know that we accept them for who they are, not just who we hoped they'd become, and that we are always praying for God's will for them, not our own.
Rather than seeing what your grown child does differently than you as wrong, a sign of their rebellion, or a sign that you didn't do your job well, view their different personalities and preferences as an opportunity to be understanding of their uniqueness, and to pray for them. Pray also that God will show you what is in your own life that He wants to work on. It could be that their differences shine a light on our own lack. (God showed me that my daughter's tolerance of unbelievers' lifestyles was due to a strong empathy and compassion she has for others, while I tended to be critical and judgmental. Ouch!) Our child's differences can sometimes teach us something about ourselves. Some of our grown children's choices may also stem from a desire to be independent of or different than their parents. Respect that. Chances are there were ways you, too, wanted to be different from your own parents.
Photo Credit: ©GettyImages/Drazen Zigic
Slide 5 of 7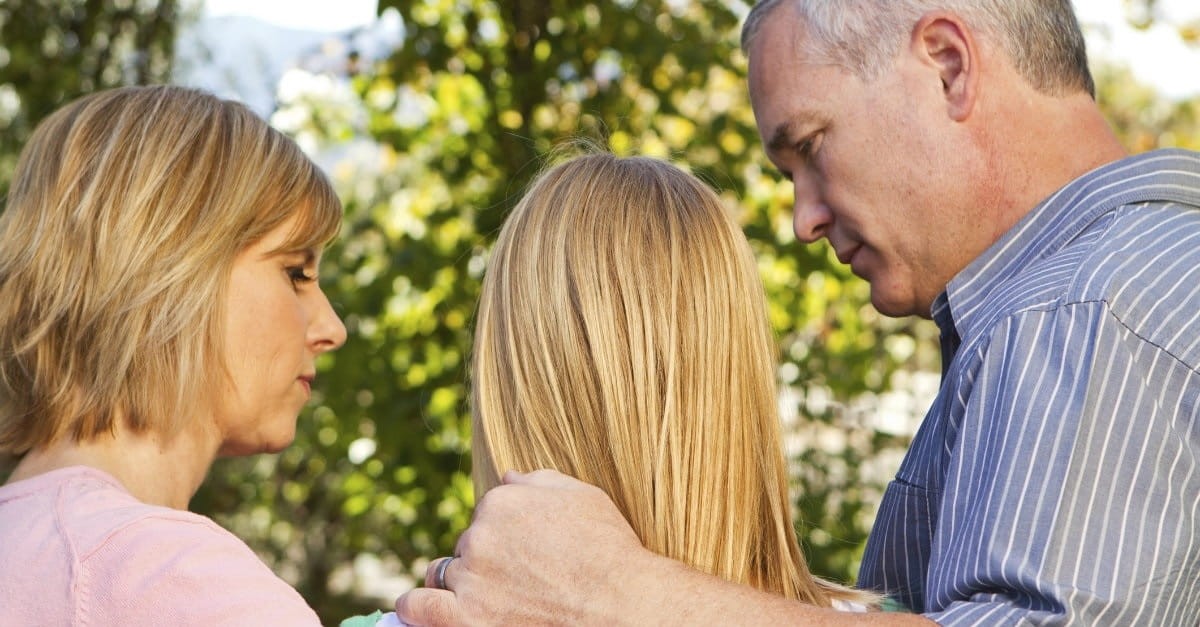 5. Sometimes it's better to listen than to speak.
I love the scriptural encouragement from James 1:19 to be "quick to hear, slow to speak, and slow to anger," and I believe it applies just as much to parenting as it does to other aspects of our lives. There will be times when our children—regardless of their age—just need a listening ear. Yet we can sometimes speak so quickly that we don't hear what they're trying to say. Scripture also tells us of the tremendous forest fires our tiny little tongues can start (James 3:5). So, taming our tongue and extending our ear will help us be wise, encouraging parents, rather than parents who run off at the mouth with our opinions, advice, or rebuke. Furthermore, James 1:26 tells us "If anyone thinks himself to be religious, yet does not bridle his tongue...this person's religion is worthless."
Not everything that goes through our minds should be expressed verbally to our children, so practice filtering your words wisely so you are much more proficient at listening than blurting out what you may later regret.
Photo Credit: ©GettyImages/digitalskillet
Slide 6 of 7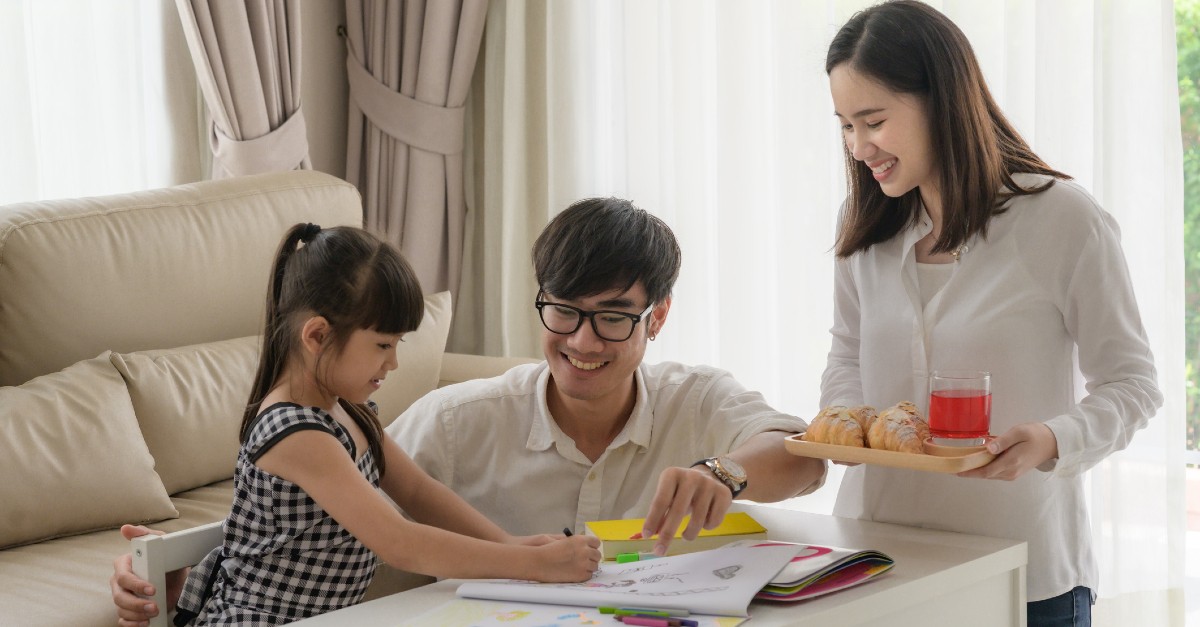 6. Our actions speak louder than our words, therefore we must be the person we want them to become.
If you and I want our children to be compassionate, we must be compassionate, ourselves. If we want them to love God with all their hearts, treat others kindly, and not live for the almighty dollar, we must display those values and character traits in our own lives.
"Do as I say, not as I do" never worked. And it still doesn't. Also, if we want our children to honor and respect us, we need to set the example by honoring and respecting our own parents. How well you and I respect our own parents and authority figures will in many ways determine how well our children respect us, and those in authority over them (teachers, managers, bosses, law enforcement officers, and so on).
Photo Credit: ©GettyImages/Iam Anupong
Slide 7 of 7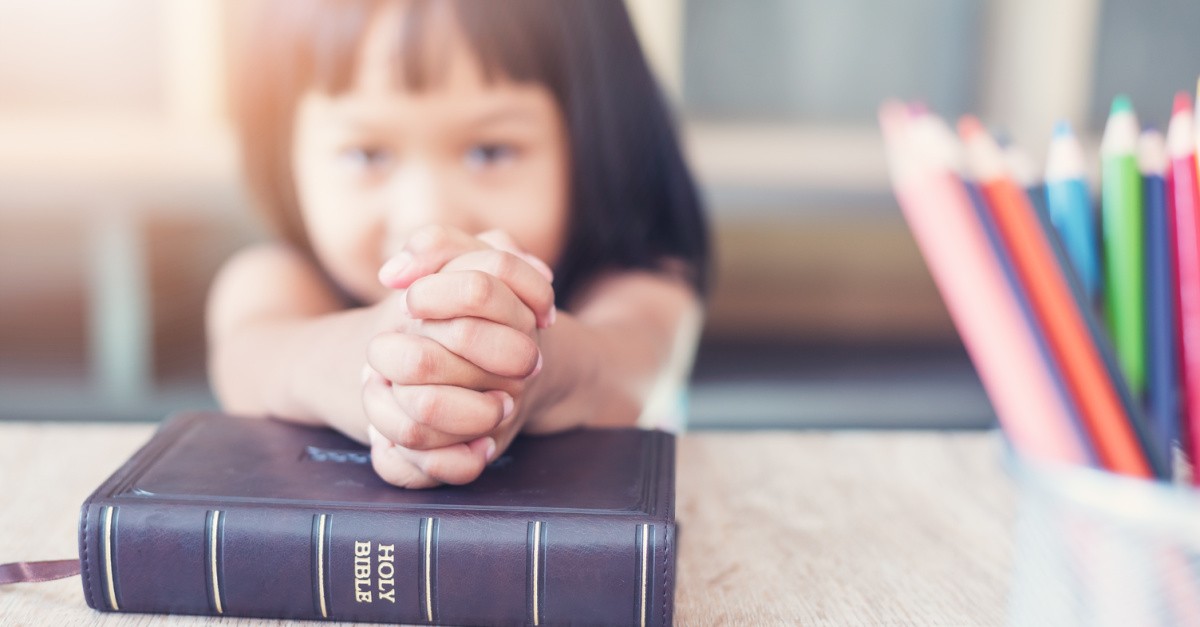 7. Trust God's Holy Spirit to steer them right, instead of trying to do it yourself.
There comes a time when it is wiser to talk to God about your child, than to talk to your child about God. I learned this lesson when my daughter was a teenager. As a Bible teacher, it was natural for me to try to instruct, correct, and continually advise her to the point that she didn't hear my voice anymore. So, I started taking a different approach. I started telling God my concerns. I found that He either set me straight in what I was concerned about, or He convicted her heart in such a way that it was far more effective than me saying something myself.
Trust God with your child's spiritual growth and walk, especially if it looks different than yours. We can easily be judgmental about their habits, lifestyle, choice of friends, and whether or not they're involved as much in their church (if at all). While we know what we need for our own spiritual growth (and we know what the Bible instructs), let God's Holy Spirit convict their hearts and draw them to Himself. Once they become adults, your prayers for them are far more effective than your observations, complaints, and opinions.
For more parenting encouragement, see Cindi's books, 10 Secrets to Becoming a Worry-Free Mom and When a Mom Inspires Her Daughter: Affirming Her Identity and Dreams in Every Stage of Life.
Photo Credit: ©Getty Images/Palidachan
Originally published Thursday, 24 August 2023.