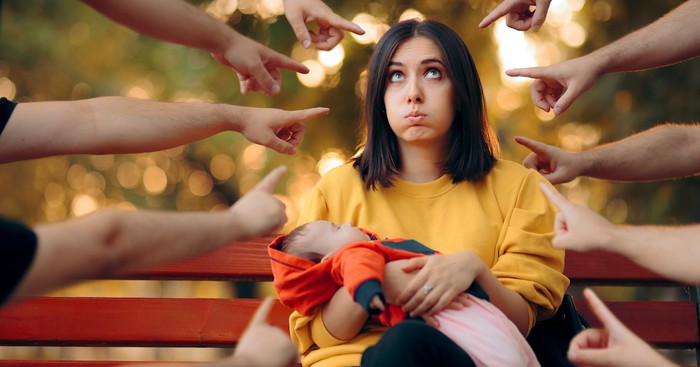 Instead of wallowing in fear, God would have you take up your mantle as your children's spiritual guide and get busy. Teach them the message of salvation, to love, forgive and serve others.
When my daughter was four months old, I had to leave her in the care of a babysitter and hurtle back to work. My first day back in the office was horrid, to say the least. I was a nervous wreck, running to the restroom every so often to bawl my eyes out. I worried that my baby would perhaps choke on her bottle while I was miles away. I worried that the babysitter would not attend to her needs as swiftly (and lovingly) as I would.
Parenting fears are real and can trap you in a vicious cycle. Right after conception, you may fear the risk of a miscarriage. In infancy, you may fear that your tot may suffocate in their sleep. As a toddler, you may worry that they could swallow a coin. When they join school, you may worry that they will be bullied. When they scoot off to college, you may worry that they could be lured into bad company. And when they finally leave your nest, you may worry that they may not be able to make good choices in life.
And while it is normal for parents to worry about their children, fear should not be the overarching factor in our parenting journey. That's not the will of God.
Here are five things parents can do to break free from parenting fears that prey on them day and night:
1. Remember, Your Child Belongs to God
As a parent, you should never lose sight of the fact that your children are not yours; they belong to God. Yes, you are their earthly steward, but God is their ultimate parent. And guess what? He has thoughts of peace and not evil towards them (Jeremiah 29:11). You can rest assured that your children are in the safest hands possible. Moreover, God spelled out all the days ordained for them in His book before any of them came to be (Psalm 139:16).
There is, therefore, nothing that can creep up on your children behind God's back. Besides, He loves them with an everlasting love, much more than you could ever love them. Jesus taught that in heaven, their angels always see the face of the Father (Mathew 18:10). Your children are constantly on God's agenda.
So rest assured that God has a great purpose for your children and ordained them to be born in the time they were. He knows the dangers lurking around them all alright, but He is able to preserve them. He knows they are growing up in the digital era and are confronted with information overload. He is aware of the moral degradation of their time. But just like Esther, He needs them on earth for such a time as this. He will take care of them.
2. Choose Faith over Fear
"For God has not given us a spirit of fear, but of power and of love and of a sound mind." (2 Timothy 1:7)
Here's the truth, fretting over your children's lives is an exercise in futility. It won't help anything. Jesus put it best—no one can add a cubit to their stature by worrying (Matthew 6:27). Thankfully, God has given us an antidote to worry and fear—faith. Faith is the assurance of things hoped for, the conviction of things not seen (Hebrews 11:1, ESV). Faith gets God's attention because, without it, it is impossible to please God (Hebrews 11:6).
So what are those things that you hope to see in your children? Embrace them by faith and kick away the fear holding you hostage.
3. Train Your Children in the Ways of God
"And these words that I command you today shall be on your heart. You shall teach them diligently to your children and shall talk of them when you sit in your house, and when you walk by the way, and when you lie down, and when you rise." (Deuteronomy 6:6-7)
Our children are safe in God's hands, but it is our responsibility to bring them up in the ways of God. In fact, the scriptures assure us that if we train our children in the way they should go, they will not depart from it when they are old (Proverbs 22:6). What a comforting reassurance this is!
Instead of wallowing in fear, God would have you take up your mantle as your children's spiritual guide and get busy. Teach them the message of salvation, to love, forgive and serve others. Pour over the scriptures with them. Indulge them with Bible stories and songs. Teach them to pray. Teach them to lay up treasures for themselves in heaven where neither moth nor rust can destroy (Matthew 6:20).
4. Prepare Them for Life
Another way of nipping parenting fears in the bud is by equipping your children with age-appropriate life skills. Remember that faith without actions is dead (James 2:26). You must diligently play your role as a parent to ensure your kids are ready for life. For example, when they are young, ensure you teach them general safety skills like how to relate with strangers. Ensure that they know their name, address, and phone number.
As they grow, give them age-appropriate chores to ingrain responsibility and grit. Allow them to make choices to foster their independence. Teach them to eat healthy foods. Allow them to fail so that they can acquire problem-solving skills and resilience. Guide them on how to handle screens and technology. As a parent, be a good steward by ingraining life skills. Then, leave the rest to God.
5. Pray for Them
"Be anxious for nothing, but in everything by prayer and supplication, with thanksgiving, let your requests be made known to God." (Philippians 4:6)
"For everyone who asks receives, and he who seeks finds, and to him who knocks it will be opened." (Matthew 7:8)
Prayer is another way of giving parenting fears the boot. Because why worry when you can pray? Prayer shows our faith in God as we relinquish our fears and burdens at His feet. God assures us that when we call upon Him in truth, He shall answer us. He delights in answering our prayers.
Pray for your children's protection, health, peace, and joy. Pray for obedience, wisdom, and courage. Pray for their studies and future careers. Pray for their spiritual walk and character. Pray for their friendships and future spouses. Pray for sexual purity and integrity. Soak your kids up in prayer and watch your fears melt away.
6. Team Up with Other Parents
"Resist him, steadfast in the faith, knowing that the same sufferings are experienced by your brotherhood in the world." (1 Peter 5:9)
See those parenting challenges you are muddling through? Guess what? You are not alone. There are millions of parents across the globe walking in your shoes. The realization that you are not alone is heartwarming and should help keep your chin up. One way of tapping into this comfort is by teaming up with other parents.
Joining a parenting support group will encourage you, arm you with parenting skills, and remind you that the challenges will pass. It will also offer a safe space where you can ramble on without feeling judged. You also get to share humor and forge friendships that may last a lifetime. So do not walk the parenting journey alone. Remember that as iron sharpens iron, so does a man sharpen the countenance of his friend (Proverbs 27:17).
Photo Credit: ©GettyImages/nicoletaionescu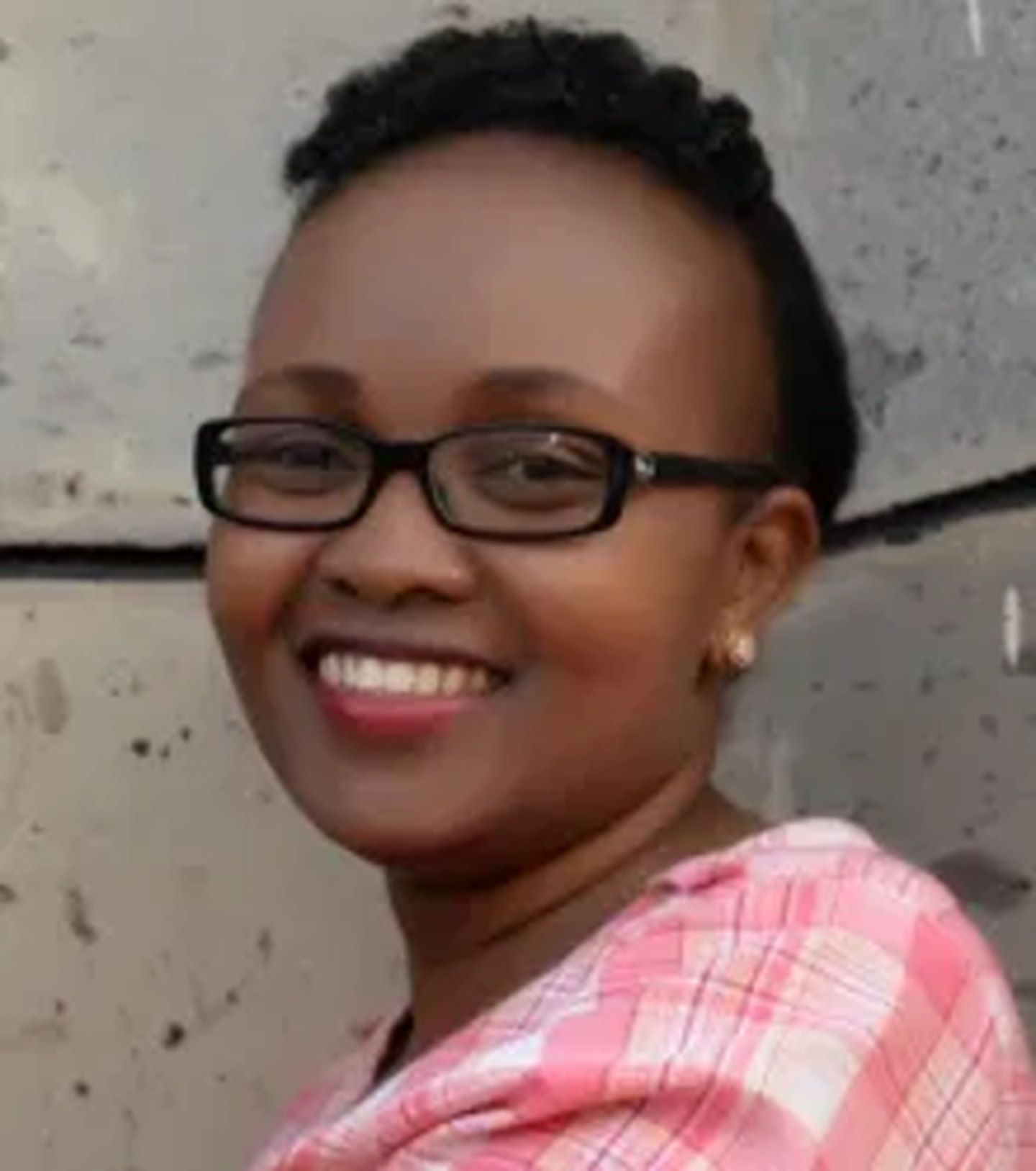 Keren Kanyago is a freelance writer and blogger at Parenting Spring. As a wife and mom, she uses her blog to weigh in on pertinent issues around parenting, marriage, and the Christian Faith. She holds a degree in mass communication with a specialty in print media. Follow her on Facebook and Instagram and/or shoot her an email at kerenkanyago@gmail.com.
---
---