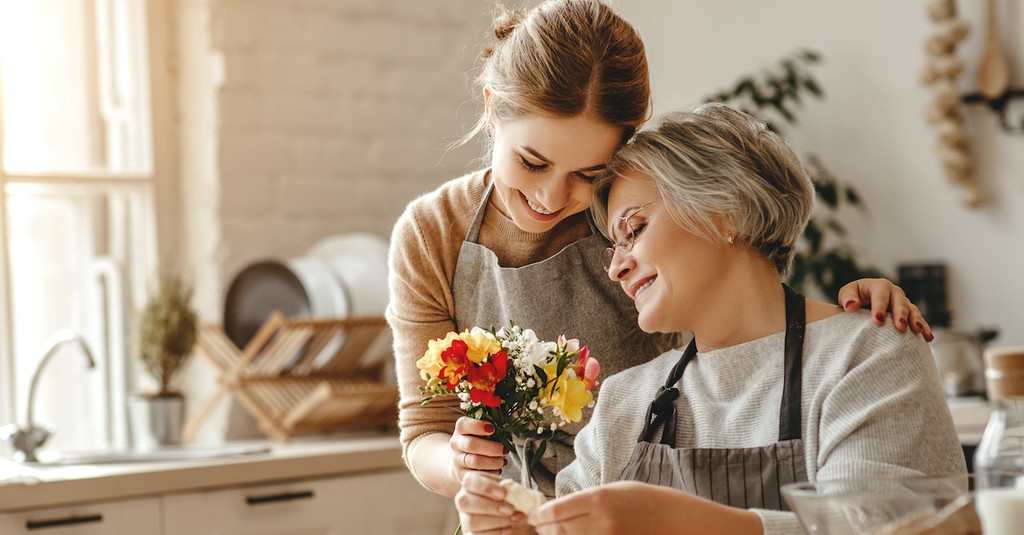 Mother's Day is the one holiday moms love receiving special gifts. Although, as mothers, we may not make a big deal over it or say much about it, in our hearts, we do appreciate gestures of gift-giving that convey love and appreciation from our children. If it is the thought that truly matters most, then extravagant and expensive gifts are not necessary in order to lavish love upon our mom.
We are reminded in Scripture of the importance of showing honor to those who are deserving. Galatians 6:10 (NIV) tells us, "Therefore, as we have opportunity, let us do good to all people, especially to those who belong to the family of believers." We also know from Ephesians 6:2-3, "Honor your father and mother" - the first commandment with a promise - "so that it may go well with you and that you may enjoy long life on the earth."
Mother's Day is the perfect opportunity to honor the one woman on the planet who is worthy of our gratitude for all she has done. But even if your mother is no longer living, it does not mean you cannot honor her by keeping her memory alive in your own unique way. You do not ever have to stop celebrating the relationship you share.
Additionally, Mother's Day offers a wonderful chance to thank those mother-like figures in our lives. God has a way of blessing us with women that enter our world and offer encouragement, nurturing, and mentoring in ways similar to a mother. It is fitting and appropriate to let them know their place of honor in our lives.
To get you going, here are five gift ideas for your consideration that will not weigh heavily upon your pockets. At the same time, they will still accomplish the goal of offering your mom a heartfelt, thoughtful gift to show her how special, loved, and cherished she is to you.
Photo credit: ©evegenyatamanenko
Slide 1 of 5
1. Give Mom Quality Time and Attention
This may seem super basic on the surface, but in our busy culture, it is easy to find ourselves frequently multitasking. Sometimes we take for granted or even undervalue how important it is to show our undivided attention to the people we love. We all have so much to do all the time. Yet, spending time with our mom should be something we prioritize all year, and especially on Mother's Day.
What can you do with your mom that will communicate to her how much you value her? Maybe it's not what you enjoy most, but be willing to spend time doing something that matters to her. However simplistic it may seem, be fully present in the moments as you engage with her. Perhaps you will need to get creative if you are not physically in the same city with your mom, but be willing to try something new and different. For example, if your mom likes coffee, maybe have a virtual coffee date via video chat. You could even both sit in a local coffee shop at the same time and FaceTime each other. The activity is not more important than the fact you are spending quality time together. Give her your uninterrupted time and undivided attention.
Photo credit: ©Getty Images/ViewApart
Slide 2 of 5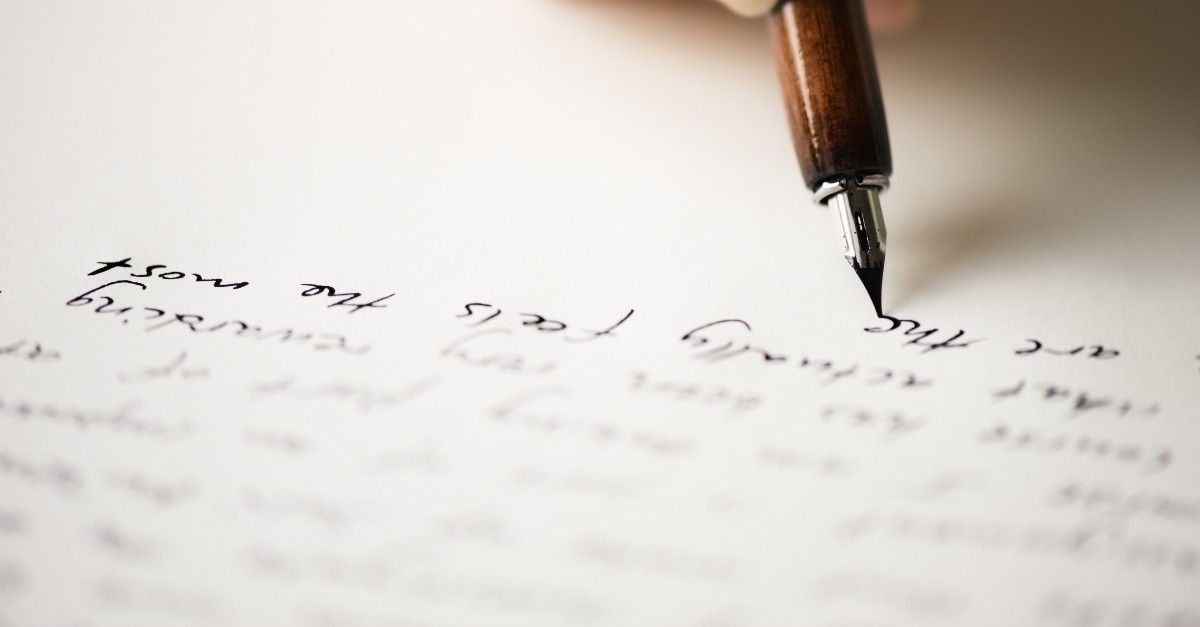 2. Write Mom a Sentimental Letter
Words spoken are often fleeting, but words captured in writing will last forever. Have you ever written your mother a letter? This very act might be the catalyst to strengthening your bond and fostering greater intimacy in your relationship with your mom.
We can communicate in a letter what we sometimes cannot say face-to-face. Writing a letter affords us the advantage of crafting our words to reflect our truest intention. Maybe it is love, admiration, forgiveness, an apology, or gratitude that needs to be expressed. Letter writing produces a space to share our most genuine thoughts and feelings. Our moms will have the pleasure of reading our sincere words again and again for years to come.
Photo Credit: ©iStock/Getty Images Plus/Eerik
Slide 3 of 5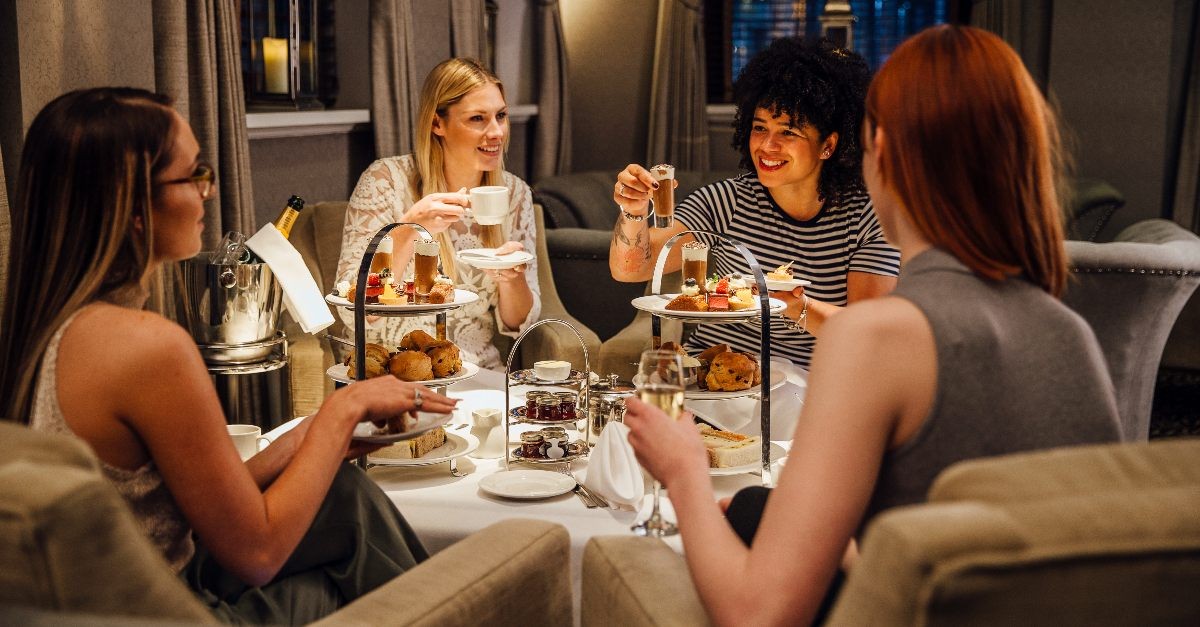 3. Participate in a Mother's Day Event
Around Mother's Day, you may notice various events being hosted in your area. Maybe through the women's ministry at your local church or a community affair to celebrate moms. Taking your mom to something like this, even if it involves a brief road trip, is a great gift idea to salute her on this special occasion. A mother/daughter tea, paint party, or some other event just in honor of Mother's Day may be an all-around delightful excursion for you both to enjoy.
If you are not big on social events involving interactions with a group of people, would you regard hosting your own intimate gathering? You might even invite a small circle of other mothers and daughters to participate. The awesome part about hosting your own event is that you can tailor it to all of your distinctive specifications. Mothers are important, and so is Mother's Day. If you want to venture out and explore something different with your mother, take advantage of signature events designed with you and your mom in mind.
Photo Credit: ©iStock/Getty Images Plus/DGLimages
Slide 4 of 5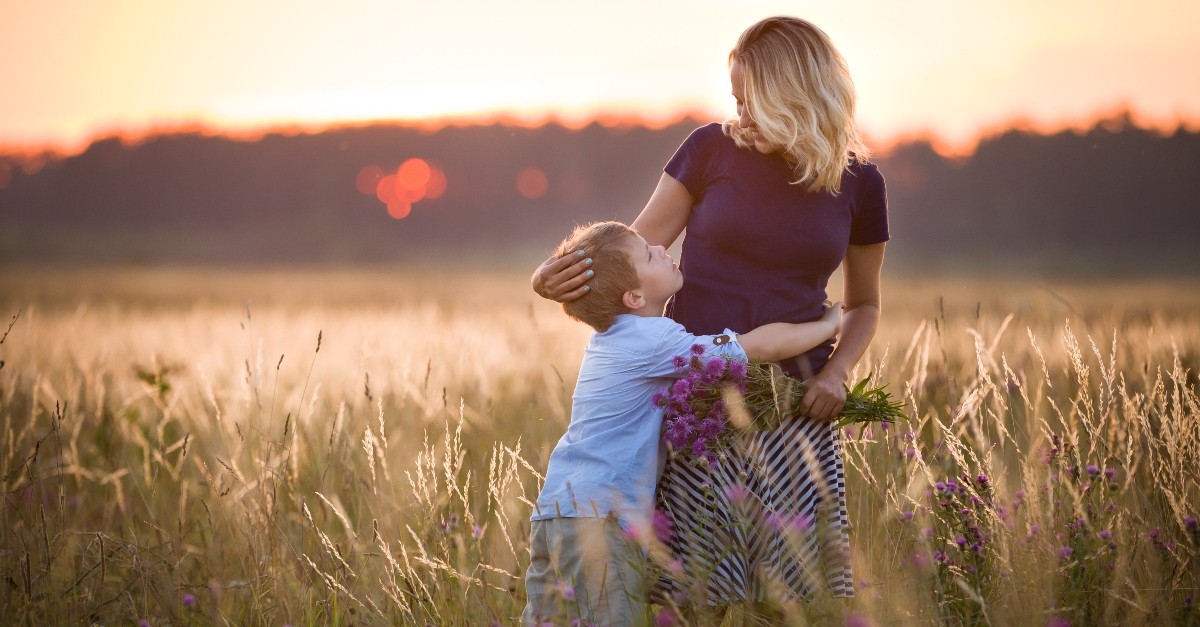 4. Fun Family Photo Shoot
Do you have recent pictures of you and your mother together? How about with other family members? Pictures really do say a thousand words. They help us hold moments as precious memories that always live on. Not only can this be a fun activity for you and your mom, but it will also be an invaluable gift for future generations of your family.
A photoshoot does not need to be over the top or even taken by a professional photographer. If you have a smartphone, chances are it takes decent-quality pictures. Get the family together and go to a park or a spot you all would prefer to gather. You can have a meaningful experience without much prep work or pressure to have picture-perfect poses. Even if you or your mom feel a bit camera shy, just have fun and be authentic. One day, you will look back on this time and be so glad you pressed past all the reasons you could have given into, preventing you from having a wonderful family experience with your mom.
Photo credit: ©Getty Images/goodmoments
Slide 5 of 5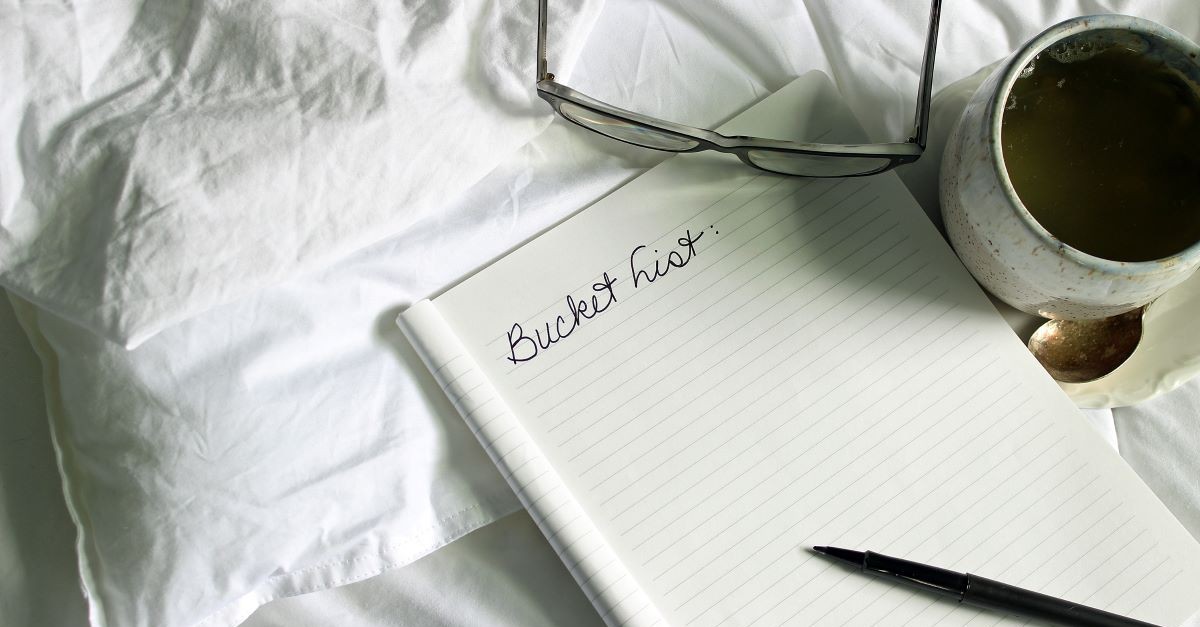 5. Bucket List Experience
Is there something your mother has always wanted to do? A place she's always wanted to go? How about an adventure you have always wanted to take with your mom? Even if you cannot cross it off the list just yet, make this Mother's Day the year you speak life to it and tell your mom of your intentions. It may take time and planning for all the moving pieces to come into play, but you can still introduce your proceeding gift in an innovative way.
Spark your imagination and reveal to your mamma how excited you are in anticipation of what you have envisioned your future time together will be like. Remember, bucket list experiences do not have to matter to the masses. It is only significant if it will be meaningful to you and your mom. It may not seem grand in the eyes of onlookers, but it creates an ordeal that reflects merit and excellence in your estimation. By doing so, you will give your mother one of the best Mother's Day gifts ever.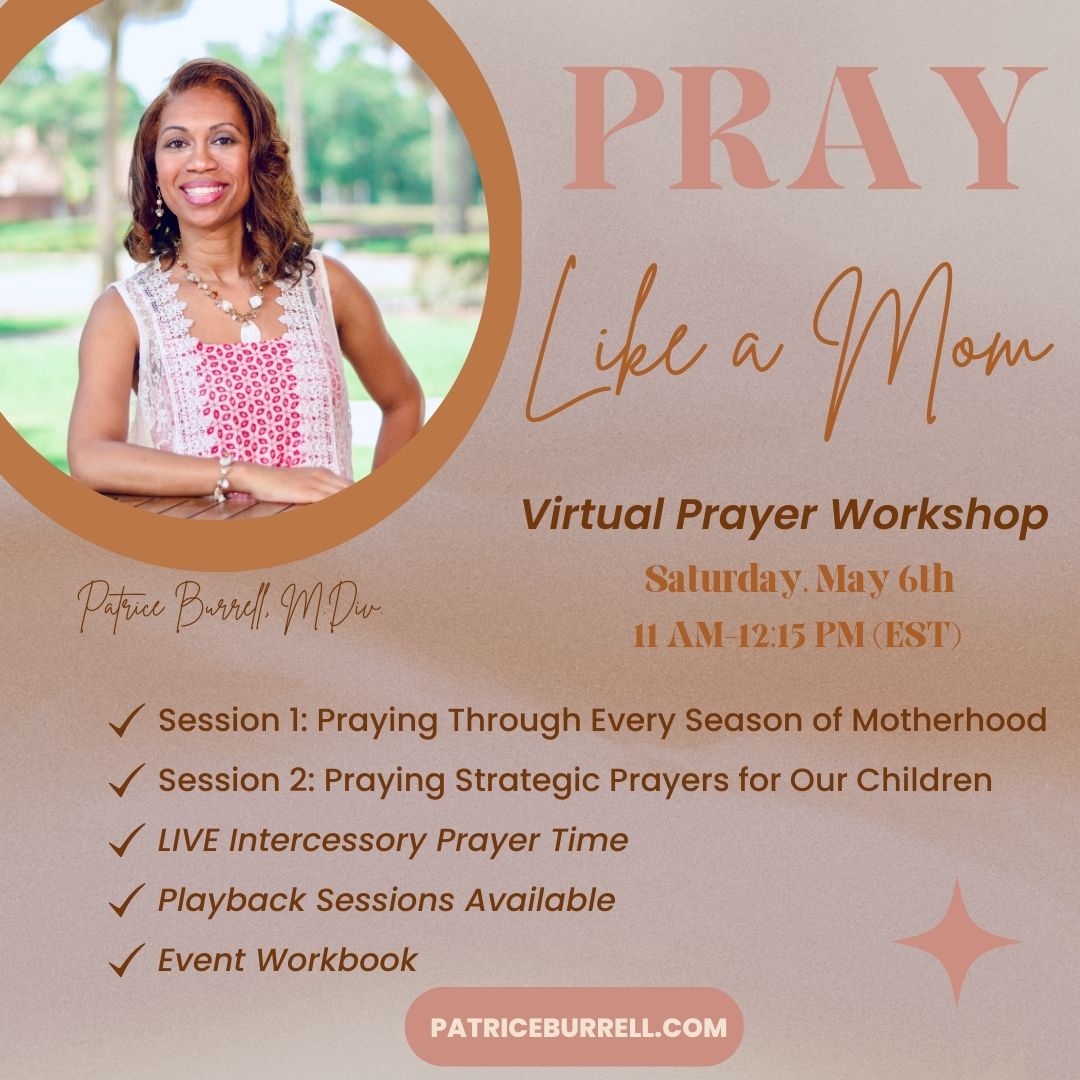 Note from the author: You are cordially invited to my special event just for mom, "Pray Like a Mom" Prayer Workshop. It will take place Saturday, May 6th, at 11 AM (EST). This could be the perfect gift to encourage a special mom that you know. Register @ patriceburrell.com or Pray Like a Mom Virtual Workshop | patriceburrell
Photo credit: ©GettyImages/MichellePatrickPhotographyLLC
Originally published Thursday, 27 April 2023.