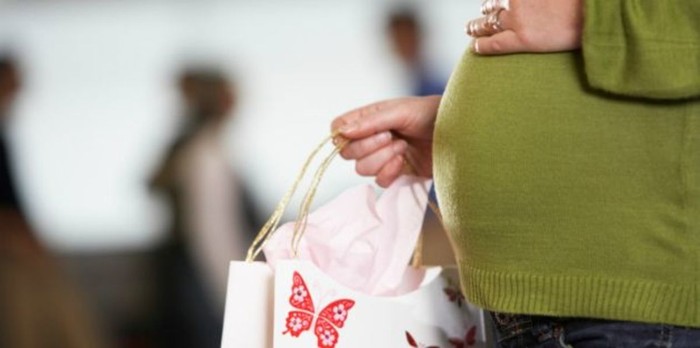 If you are like me, you still want to look cute, but don't have a huge budget to do so. Here are some great pieces and tips for inexpensive maternity style.
Congratulations on your pregnancy! If you are like me, you still want to look cute, but don't have a huge budget to do so, especially after buying all those baby clothes and gadgets. Here are some great pieces and tips for inexpensive maternity style.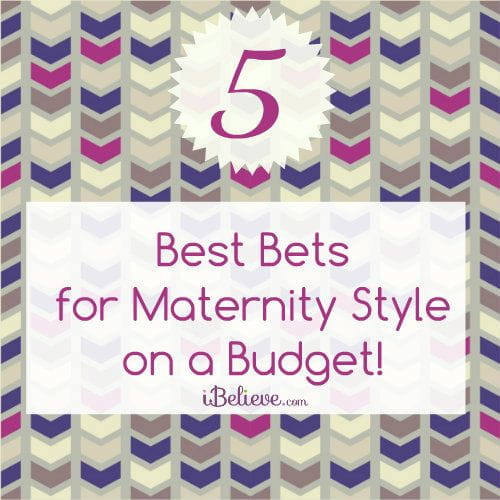 1. Undergarments
Make sure to invest in proper fitting supportive bras for each step of your pregnancy. A proper fitting bra makes a huge difference in the look of your clothing. Investing in all these bras can get a little pricey, since your cup size may change over the next 9 months, but it's important to remember that your chest will also go back down, which means you will likely wear theses sizes again in reverse. Also, if you plan on nursing, you can make your money go even further by buying nursing bras rather than standard bras. Again, you will most likely need a variety of nursing bra sizes as your cup sizes change, so purchasing and wearing nursing bras during your pregnancy allows you to use these nursing bras even longer.
Another important and functional undergarment that may not occur to many women is a pair of maternity shapewear and spandex capri pants. In nine months, most women will have at least one special event to attend to a pair of maternity shapewear, or spandex shorts, will make your clothing fit more smoothly. The other reason for these undergarments is the weight gain associated with pregnancy, the very vital weight gain that nourishes and sustains your unborn child. If you are like me, that weight gain means larger thighs and with them, some skin discomfort when wearing skirts and dresses. My miracle cure? Maternity spandex capri pants like these from Walmart. These little beauties make skirts and dresses much more comfortable! Plus, they are moisture wicking, so they can be worn on warm days and used for workouts as well!
2. Empire Waist Maxi Dresses
An empire waist maxi dress flatters every shape and can be worn for all 9 months and even postpartum! The empire waist also gives you a more defined shape, highlighting your beautiful baby belly. If you want more options, you can get maxi dress without a defined waist and wear it with or without a belt cinched just below the bust line. A solid black maxi is very versatile and can be dressed up or down. This one from Liz Lange for Target is a steal for under $25, and it's even nursing compatible!
3. Maxi Skirts
Maxi skirts are one of the hottest current trends. They are also extremely comfortable, easy to dress up or down, and can be worn before, during and after pregnancy. Maxi skirts and dresses are an easy and comfortable style choice and perfect for the Boho Chic look that it so popular with pregnant celebrities. Many pregnant women also find tight fitting clothes uncomfortable, so a maxi dress provides style with a loose, flowy feel. Old Navy and Target have some great budget options.
4. Outerwear & Accessories
One of the best ways to amp up an outfit and highlight your beautiful, glowing complexion is by drawing the eye upward. A stylish jacket like this one worn by Malin Ackerman during her pregnancy adds a pop of style to any outfit. You can even pair it with a maxi dress like Kristen Bell. A jacket can also provide a pop of color like this yellow blazer worn by Hilary Duff. When choosing a jacket, make sure the shoulders have a firm shape, to balance out the roundness of your burgeoning baby bump. Also, choosing a jacket or cardigan that is rather long will help elongate your body shape as well. Too hot for a jacket? A denim vest like this one worn by Jessica Alba works great for warmer weather. Or try a long cardigan like this one worn by Reese Witherspoon. Pair any of these adorable jackets, blazers, vests, or cardigans with long, layered chain necklaces, scarves, or a statement necklace, and you can add a ton of style that won't break the bank. Plus, these outerwear pieces and accessories can be worn postpartum!
Looking for a budget version of these celeb styles? Check out H&M for faux leather biker jackets, blazers, vests, cardigans, or other accessories to amp up your maternity (and postpartum) style.
5 Skinny Jeans and Tunic Tops
There is nothing more classic and more versatile than skinny jeans and tunic tops for maternity style. No matter your height or shape or trimester, you can rock this look, just like Jennifer Garner! Tunic tops can accommodate your growing belly, and the shrinkage after baby arrives. Plus, there are some great budget options for both. H&M has some great options for both skinny jeans and tunic tops. Button up tunic tops can also be very helpful if you choose to nurse.
Best Bets on a Budget…
There are several stores that provide some super stylish options for even the tightest budget. As I've mentioned before, Old Navy, Target, and H&M all offer adorable maternity styles for every trimester. Another online option is ASOS Maternity offers stylish budget options. You can also find great sale prices at Destination Maternity and Gap.
No matter what you wear, this can be a difficult time for many women. With all the changes our bodies undergo during pregnancy, it's easy to feel self-conscious and uneasy about your appearance. Remember, the fact your body is making a child is a miraculous thing! God designed us to undergo these changes specifically, intentionally as a part of creating that life. Our beauty is never truly derived from our outward appearance anyway, but from our character. Remember, "Beauty fades. But a woman who has respect for the LORD should be praised." Prov. 31:30.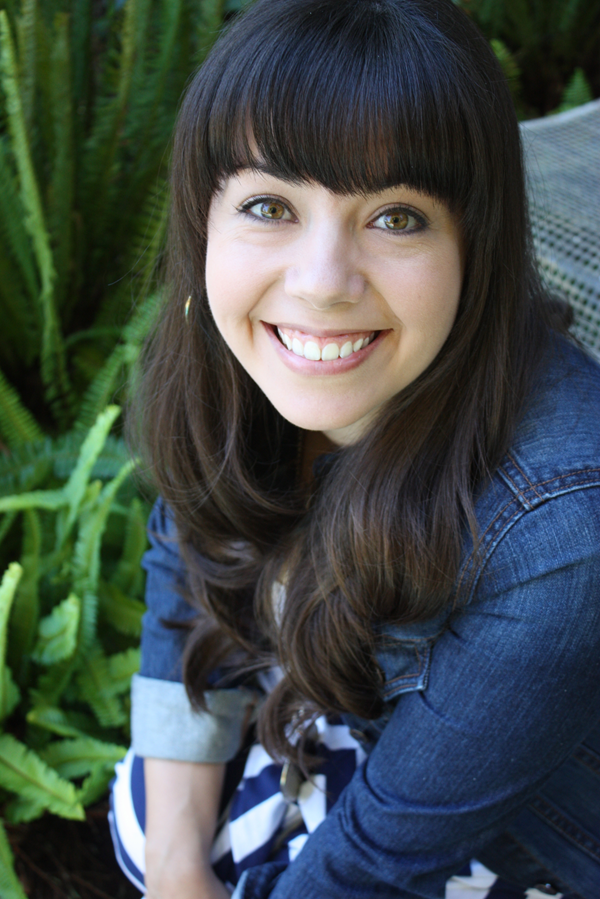 Hi there! I'm Marie Osborne, a blogger, wife, & stay-at-home mom who loves Jesus & laughs often (rather loudly, usually at myself). But more importantly, I'm here in the trenches right beside you, candidly sharing my sinner's journey, running after Jesus, stubbornly committed to my marriage, battling my sin nature as I strive for grace-filled motherhood, and daily wrapping myself in His mercy, comfort and love. Find me on Facebook, Twitter, Instagram and Pinterest to be encouraged, challenged, and laugh together. Visit my website to read more! 
---
---