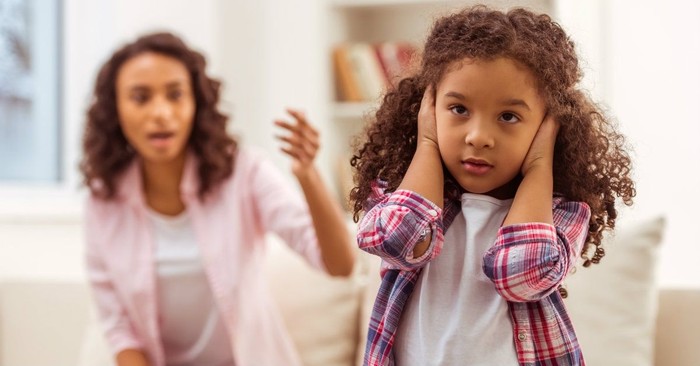 Don't let a difficult child cause you to lose your temper and fall into sin. Here are two truths to keep in mind the next time your child disobeys.
I'll never forget the fateful day that my own anger stared me in the face. Growing up, I never struggled with anger, or even with having an attitude. I naively thought it had something to do with my studied respect for character. I was about to have that overturned!
Even though I thought of myself as an easygoing person, I had never stood up to the rigors of parenting. That is, until I had children. When my first was born, I didn't just get a child, I got a lawyer. I wish someone would have told me that most firstborns turn from those loveable, cuddly babies to hard-core, professional lawyers at the ripe old age of two. I was aghast that one so young could have the debating and reasoning abilities to put an adult on the defense! I was constantly justifying commonly held beliefs, like "Yes, vegetables are good for you, donuts are not." I wouldn't have believed it by hearsay, but it happened in my own house. I love firstborns. They have so much determination, and often are natural-born leaders. I've learned a lot since about the fruitlessness of arguing with a toddler, but as a young mom, I was blown away by the little legal tyrant.
On this particular day, my toddler-turned-five-year-old, had a plan in his mind about exactly what his day should hold. He was more than convinced that he had the moral stability and wise judgment to manage his own day, aside from his mother's direction.
So began our conversation. After duly informing him that, no, he could not skip his vegetables and eat donuts, and, no, he could not go outside to play until the little ones were up from their naps, the lawyer in him sought to bring to light every aspect his little brain could produce to present why his plan was good and his mother's oversight was unnecessary. With a final "no" I turned back to my dishpan of soaking dishes…when he started up again.
So I said it: "YOU are about to MAKE ME lose my…" I meant to say "patience" or "temper" but I choked! In reality, the blame for my losing my patience didn't rest with my son. It was entirely my own responsibility.
Children Help Us Develop Patience

"My brethren, count it all joy when you fall into various trials, knowing that the testing of your faith produces patience. But let patience have its perfect work, that you may be perfect and complete, lacking nothing" (James 1:2-4, NKJV).
God allows stresses in our life to ultimately teach us to become Christ-like. Patience simply doesn't come by grit. It is not an attitude of "I will, I will, I WILL have patience!" It truly is something that God does in us.
Does that mean we give up trying?! Does it mean we roll over like a dead dog? Of course not! It means we rely all the harder on the God who helps us say no to sin. "For the grace of God has appeared, bringing salvation to all people, training us to renounce ungodliness and worldly passions, and to live self-controlled, upright, and godly lives in the present age" (Titus 2:11-12). This training is a work God wants to do in us – helping us to live self-controlled lives!
We Must Learn To Walk in the Spirit
"But I say, walk by the Spirit, and you will not gratify the desires of the flesh" (Galatians 5:16).
When you fail (sadly, it will happen), instead of falling into a muddle over it…repent (turn around and go the right way). Yes, right where you are. Invite fellowship with the Lord again and get going, back in the midst of life. We fail, not because we have such difficult and demanding children, or because we just didn't bite our tongues hard enough. We fail because we stopped, somewhere along the line, abiding in the Lord Jesus. The key is to get back to walking with the Lord as quickly as possible.
Brook Wayne is co-author of the book, "Pitchin' A Fit: Overcoming Angry & Stressed-Out Parenting."She and her husband, Israel, are co-founders of Family Renewal, and are parents of nine children. FamilyRenewal.org
Related Video:
iBelieve.com: How can I explain the topic of sin to an elementary-aged child? - Jessica Thompson from ibelievedotcom on GodTube.
---
---