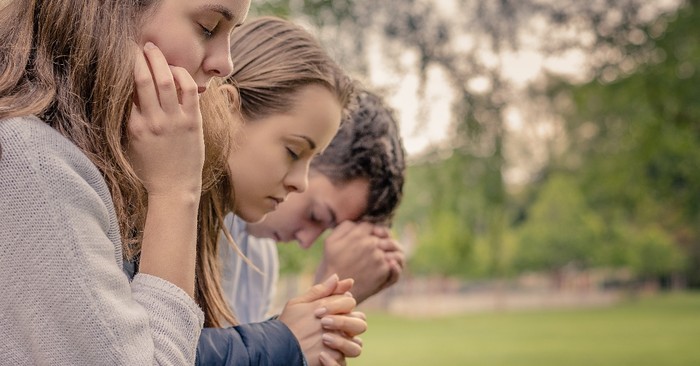 For those feeling weary, beat up, and weakened from the past year of pandemic shut downs, stay-at-home orders, losses, and more, celebrating Thanksgiving this year may have them wondering how they're even supposed to give thanks.
Yet as Christians, we're called to "Give thanks in all circumstances; for this is God's will for you in Christ Jesus" (1 Thessalonians 5:18).
Mistakenly many people may believe thankfulness comes out of a grateful heart for all the good things that happen to us all year long. But the Pilgrims sat down together at the table after a year of much hardship, struggle, grief, and disappointment.
In "The Pilgrims" a film produced by historian Jerry Newcombe, the winter leading up to the 1621 thanksgiving celebration was harsh and cold, marked by illness and starvation, with only a few Pilgrims even surviving the devastating "starving times" and sickness to offer thanks.
As history records, the Pilgrims' 3-day feast with the Indians didn't rise from having a trouble-free year, but rather from their devotion and faith in God, sustained through hardship.
So why give thanks during difficult times? Does gratefulness even matter or make a difference during challenging days, weeks, months, and years? If so, what present and lasting results can it produce in our lives?'
Colossians 3:17 urges, "Whatever you do, whether in word or deed, do it all in the name of the Lord Jesus, giving thanks to God the Father through Him."
Below are 10 reasons to give thanks during difficult times.
Photo Credit: © Getty Images/Simon Lehmann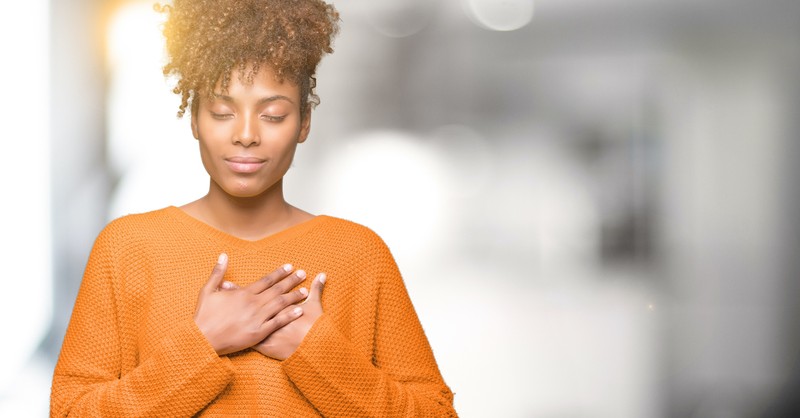 1. Giving Thanks Is Good for Us
Psalm 92:1 assures us it is good for us to give thanks to the Lord, even if we may not know all the benefits we'll receive when we step out of our comfort zones and make the effort to be thankful.
And because it is God's will for us to give thanks, we won't ever go wrong in offering it to Him but rather will experience His goodness all the days of our lives (Psalm 23:6).
Like Psalm 107:1 encourages, "Give thanks to the Lord, for He is good; His love endures forever."
2. Giving Thanks Honors God
Although many people have experienced great hardships, disappointments, and losses during the year, leaving some feeling less than thankful, still Psalm 50:23, explains how giving God a thank offering brings honor and glory to His name.
Like Psalm 116:17 states, "I will sacrifice a thank offering to you and call on the name of the Lord."
Rather than looking at our sorrows and distresses, thankfulness gives us the ability to turn our focus towards God and glorify His name above our circumstances.
To help you in thanking God, we created a 30 Days of Gratitude Prayer Guide HERE. Download and print this guide to keep with you as a reminder of God's love and promises.
Photo Credit: © Getty Images/Aaron Amat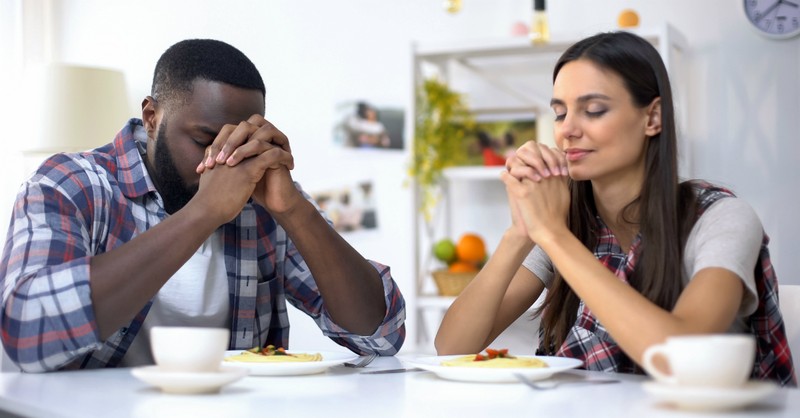 3. Giving Thanks Keeps Our Hearts in Check
Israel's King David knew how to give thanks in the midst of trouble, writing, "I will give thanks to you, Lord, with all my heart; I will tell of all your wonderful deeds" (Psalm 9:1).
His words explain how gratefulness reveals the condition of our hearts more than it does what's going on around us in our situations.
Like David lived out in his life, giving thanks keeps the attitudes of our heart softened and turned towards God, rather than focused on what problems are taking place in the world.
4. Giving Thanks Strengthens Our Trust in God
While going through everyday hardships like national shutdowns, natural disasters, job loses, financial stresses, and more, giving thanks to God frees us from fear and strengthens our trust in Him.
As Isaiah 12:2 assures us, "Surely God is my salvation; I will trust and not be afraid. The Lord, the Lord Himself, is my strength and my defense. He has become my salvation."
By thanking God we are choosing to trust Him in our situation rather than living in fear and relying on our own strength.
Photo Credit: © Getty Images/Motortion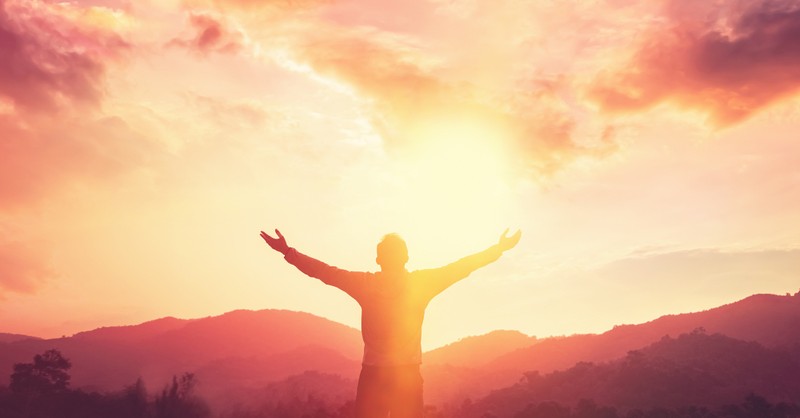 5. Giving Thanks Cultivates Perseverance
Newcombe notes how a year before the Pilgrims arrived in America, the ship's captain committed to setting aside the day they reached Virginia, as a yearly day of thanksgiving to God.
Even after a grueling 66-day voyage aboard the Mayflower, along with facing heartbreaking circumstances in their new homeland, the Pilgrims seemed to understand what James 1:2-3 encourages: "Consider it pure joy, my brothers and sisters, whenever you face trials of many kinds because you know that the testing of your faith produces perseverance."
Their commitment to express gratefulness to God, despite what might happen in the coming years, led them to host the thanksgiving feast still celebrated in our nation today.
6. Giving Thanks Prepares Us for the Future
When many of us think of Mary, the mother of Jesus, we think how wonderful it was for her to be favored by God and chosen to give birth to His Son.
However, in her day being an unwed mother could cause her to be rejected by her future husband, Joseph, along with suffering much hardship. Although we know how her story unfolded, when Gabriel told her the good news, she didn't know what was going to happen in the future. She only knew the beginning.
Still Mary's response was one of praise and thankfulness to God for all He was about to do through her. Without knowing how her life and the life of her baby would be lived out, Mary exclaimed, "For the Mighty One has done great things for me—holy is His name" (Luke 1:49).
Her thankfulness prepared her heart and set the tone for what lied ahead of her, cheering her heart on to trust God's plan for her life.
Photo Credit: © Getty Images/Tonktiti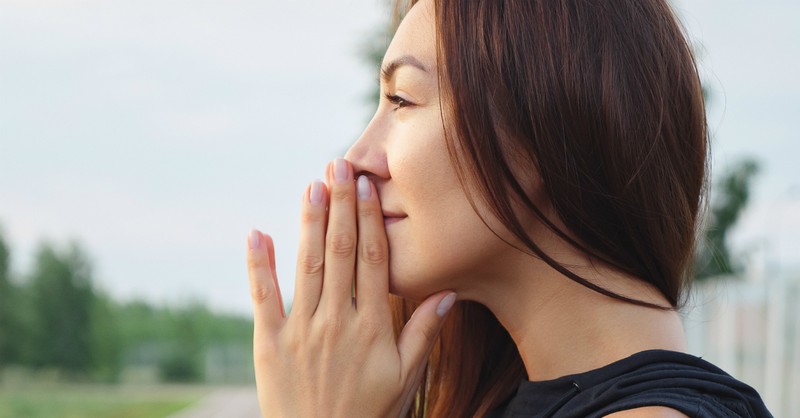 7. Giving Thanks Chases away Anxiety
Focusing on thankfulness instead of worry helps us to practice, "Do not be anxious about anything, but in every situation, by prayer and petition, with thanksgiving, present your requests to God" (Philippians 4:6).
Gratefulness sets the atmosphere for how we face each new day based on all God gives us rather than what we may have lost throughout the year.
Instead of looking at what is gone, we look at what remains.
8. Giving Thanks Readies Us to Face Crisis
Thankfulness lays a foundation in our lives for facing crisis, preparing our hearts to stay steady and focused on God during difficult times.
It readies us to believe "And we know that in all things God works for the good of those who love Him, who have been called according to His purpose" (Romans 8:28).
Thankfulness prepares our hearts to look at adversities with expectancy rather than fear, helping us to see life's dilemmas as new opportunities to trust God and His plan for our lives.
Photo Credit: © Getty Images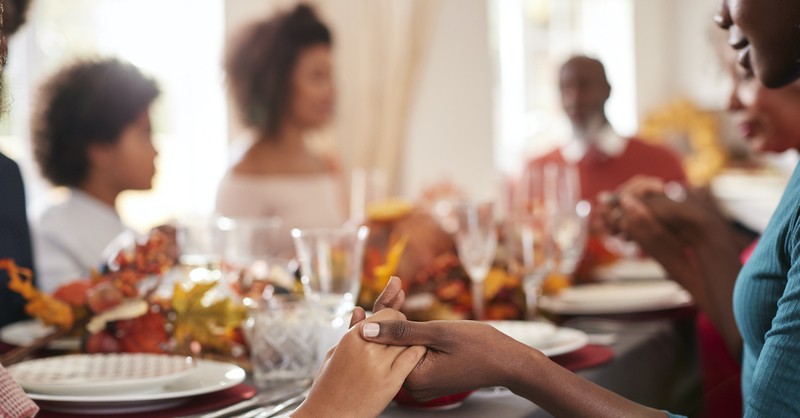 9. Giving Thanks Brings Victory into Our Lives
Throughout the American Revolution, the Continental Congress called colonists to national days of thanksgiving, asking them to express gratefulness to God for His divine protection over the troops.
Our nation's founding fathers understood what Deuteronomy 20:4, explains, "For the Lord your God is the one who goes with you to fight for you against your enemies to give you victory."
In 1789 their victories led President George Washington to declare the first official Thanksgiving proclamation, calling all Americans to express gratitude to God for the end of the war and the Constitution's successful ratification.
10. Giving Thanks Opens the Door to God's Provision
In Experience God As Your Provider, financial expert Brian Kluth explains why we can truly be thankful even during job losses and financial stresses.
"You see," explains Kluth, "the great news is that God is bigger than nations, economies, stock markets, currencies, and job markets. When we begin to understand this, we don't have to live in fear but we can live in faith in a God who can provide for us in good times, bad times, and the in-between times."
As well, Psalm 107:31, encourages, "Let them give thanks to the Lord for His unfailing love and His wonderful deeds for mankind."
Photo Credit: © Getty Images/monkeybusinessimages
Originally published Thursday, 19 November 2020.
---
---