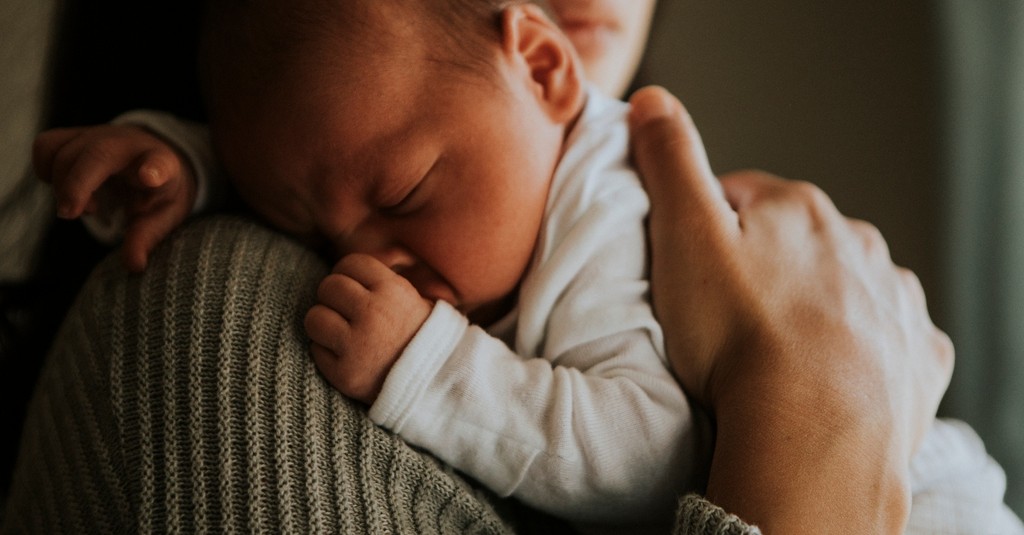 As we head into the Christmas holiday season, some women may have recently given birth or anticipate giving birth in the next month or so. While this anticipation brings much excitement and joy, the timing may cause some stress outside of the usual major changes that occur with the arrival of a newborn.
The baby's birth during the holiday season can open the family to dual stresses. So this may be the year for family members to avoid fully engaging in some of the craziness of the holiday season, relying on God for wisdom regarding which activities to participate in and which ones to put on hold for the year.
Photo Credit: ©Getty Images/Rawpixel
Slide 1 of 5
Normal Stresses of New Motherhood
1. Constant Crying and Sleep-Deprivation
A baby who constantly cries day and night can wear a new mom out no matter what time of year it is. As an article in Parents magazine put it, "You'd have to have the nerves of a bomb-squad pro not to let it get to you." You may love your new baby like crazy, but when you think your baby has finally fallen asleep and you place him or her in the crib and tip-toe to your bed to get some much-needed shuteye, the wailing starts all over again. This leads to the next well-known stress of new motherhood – being sleep-deprived.
2. Wanting to Get Back to Your Pre-Pregnancy Body
After your abdomen has been distended for months and some of those pregnancy pounds still linger, you want your body to return to normal.
3. Needing a Breastfeeding Break
Breastfeeding is one of the best things you can do for your newborn if you are able. However, that means your baby is heavily dependent upon you for nourishment.
4. Marriage Stress
Even though you and your husband have always made a great team, the constant demands of a new baby can really leave both of you a bit on edge.
Holiday-Specific Stresses of Being a New Mom
1. Prioritizing the Baby's and Your Basic Needs in the Christmas Season
If you have traditionally participated in many parties with family and friends, you may feel the stress of not being able to attend all of the ones you have in the past, especially if you and your husband are running on very little sleep.
2. Trying to Do It All Yourself
New mothers often try to do this no matter what time of the year their babies are born. However, the Christmas season brings extra work, such as Christmas shopping and wrapping presents. As much as you might want to get out to the stores and pick out special gifts for your loved ones, you may not have the energy for it all as you had in the past.
3. Important Family Outings, Like Christmas Services
You may still want to visit relatives or go to Christmas church services to keep your perspective on the true meaning of Christmas. In that case, it's wise to plan ahead for any necessary trips (preferably not too long-distance) and decide which outings are really important to you and which ones can be postponed until the next year when your baby is at least one year old and you have the mothering thing figured out better.
Slide 2 of 5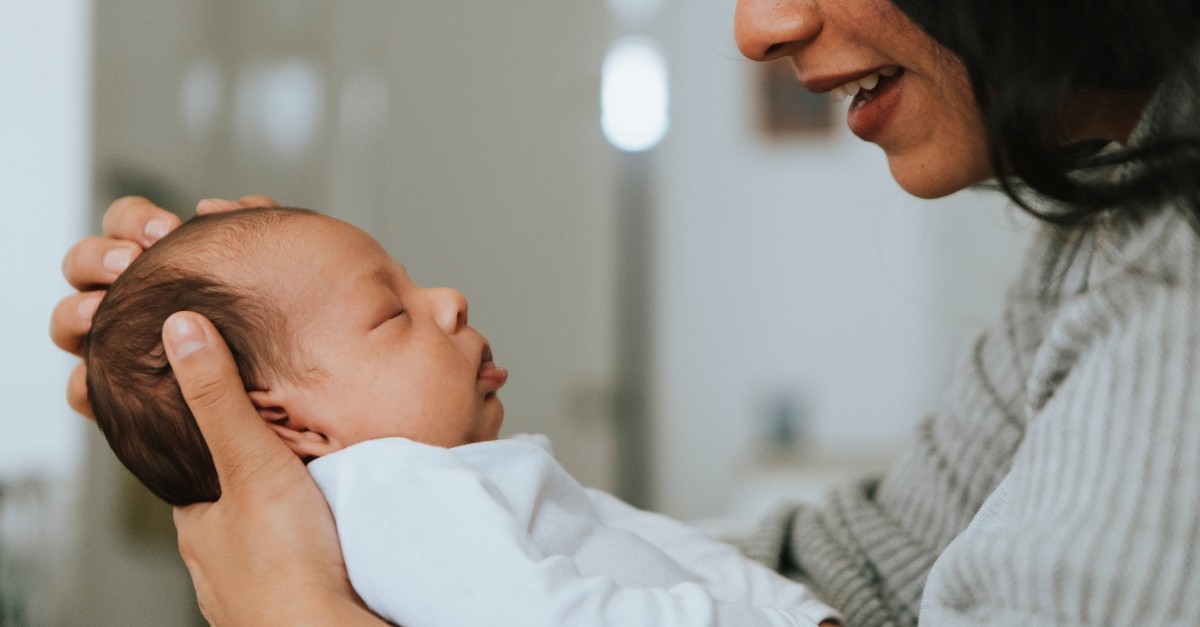 A Prayer Guide for the New Mom at Christmas
Your greatest desire is to bask in the joy of your newborn's arrival, so it is more important than ever to lean heavily on God and seek His wisdom for this special season of your life.
Here are ten prayers to guide you and your husband through the holidays with baby this year:
1. Prayer for Patience
Dear Father in Heaven,
Thank you so much for the life of my precious baby. Thank you that she/he is healthy and thriving so far. But my baby cries so often, day and night, that it is so difficult for me to get any sleep or get necessary chores done. I was warned that there would be a period of adjustment to my baby's schedule, but I never expected it to be this hard or exhausting. So, please use this time in my life to develop one important fruit of Your Spirit in me – patience. Remind me that when all I want to do is get the baby to sleep and get some sleep myself, my baby only has one way of communicating her/his needs—crying. So do not let the crying leave me feeling too frazzled.
2. Prayer for Wisdom Regarding Sleep
Dear Father in Heaven,
I feel so exhausted frequently as I tend to my baby's needs. So many people – from my obstetrician to the pediatrician, relatives, and wise friends – tell me to sleep when the baby sleeps. I can't help but see those piles of unwashed laundry and dirty dishes. Please give me the wisdom to know when I need to prioritize my sleep so I can give my baby the best care and love a mother can. Also, please remind me to ask my husband or other family members nearby to help me with those tasks so that I can sleep when the baby is sleeping.
Photo Credit: ©Getty Images/Rawpixel
Slide 3 of 5
3. Prayer for the Ability to Ask My Husband for Help with Feedings
Dear Father in Heaven,
You have wisely provided the best possible sustenance for my new baby—breast milk. But I often feel like I am the only one who can feed my baby, which is certainly not true. Even though the milk comes from me, You have given people the wisdom to invent breast pumps so that I can pump some milk and set it aside for a bottle feeding. I know my husband has to go to work and all, but it would be so helpful if he could feed the baby in one or two of those feedings, so I can either get a few things done that I can't when nursing or just sneak in a cat nap. So, please help me ask him and not try to do all the feeding myself. I am sure he wants to participate as fully as he can in our little miracle, but maybe he feels I have the corner on feeding the baby.
4. Prayer for My Marriage During the Stress of Our Newborn and the Holidays
Dear Father in Heaven,
Even while my husband and I are experiencing the excitement around our baby and Christmastime when we celebrate the birth of Your precious Son, Jesus, I sometimes feel a bit distant from him because of all the things I need to do for our baby. So please, God, empower me to take the initiative to arrange for some quiet, snuggly time for the two of us to just sit together and enjoy each other's company. Grant us space to have an actual conversation longer than five minutes and maybe enjoy a Christmas-themed movie or listen to Christmas music, so we can both appreciate the joy of our new child and the Christmas season.
Slide 4 of 5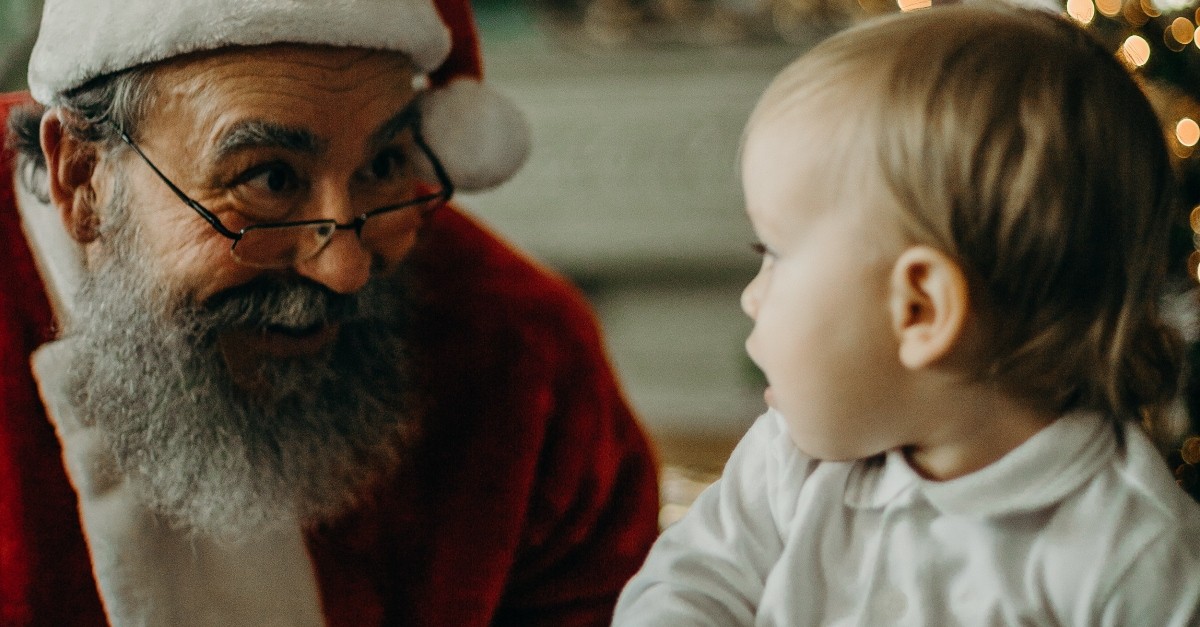 5. Prayer to Properly Prioritize My Baby's and My Needs Above Socializing
Dear Father in Heaven,
I have to admit that I am accustomed to much socializing during the Christmas season. But this year, with the needs of the baby being the most important to fulfill, along with my need to not push myself too far, the socializing needs to be kept minimal. I just can't do everything I am used to doing at Christmastime. Please provide me with wisdom regarding how workable attending any get-togethers may be. Please give my friends and family understanding when I have to graciously decline their invitations.
6. Prayer for Good Judgment Regarding My Christmas Shopping Limits
Dear Father in Heaven,
I really want to give the people in my life special gifts as I have been able to in the past. This year though, between not having a lot of energy for Christmas shopping and having a limited budget because of the new baby expenses, I need to be wiser in how I spend family money and how much energy I can actually put into it. Provide me with inspiration and wisdom to give thoughtful, inexpensive gifts this year.
7. Prayer for Attending Church and Special Family Outings
Dear Father in Heaven,
This time of year is so wonderful as Your people reflect on the great gift of Your Son, Jesus, to the world. Not only that, our family is so excited to see our new baby that I want to introduce him/her to as many of them as I can. But once again, I am struggling just to keep up with all the needs of my baby and my need to sleep and get some necessary work done. So I don't know how many family gatherings my husband and I will make it to this year and whether or not we can even make it to a Christmas service. I still want to celebrate Your Son's birth, but please guide my husband and me regarding which outings we can manage and which ones we can't. Also, if we can't make it to a Christmas service, provide us with some quiet time to appreciate Your great gift to the world.
Photo Credit: ©Pexels/Cottonbro
Slide 5 of 5
8. Prayer for Wisdom to Delegate Holiday Tasks
Dear Father in Heaven,
Thank You that You are wise and can lead me in making good decisions. I need Your wisdom regarding the many things that I have done in the past but may not be able to do this year, like wrapping presents and cooking, etc. Please remind me to keep everything as simple as possible and to delegate some of the Christmastime tasks I have been accustomed to doing to my husband or other willing family members.
9. Prayer to Let Go of My Urge for Perfectionism
Dear Father in Heaven,
I know that You and Your Son alone are perfect. My problem is that I often expect to be able to achieve some level of perfection (making the perfect holiday, etc.) when I can barely get through a day without some sin tripping me up. So please give me the wisdom to realize trying to achieve a "perfect" Christmas is foolhardy. Instead, show me how to bask in Your amazing creation of my new baby and celebrate the birth of Jesus, my Savior and Lord, without any frills, just enjoying my relationship with you.
10. Prayer for Patience with Recovery from Pregnancy and Childbirth
Dear Father in Heaven,
You know that right now my body feels like it's a mess from months of pregnancy, and that part of me feels impatient with getting my old body back, even though that is rather vain right now. So please help me to be patient with that recovery process and to realize that with all I have on my plate right now, from caring for my wonderful new baby and having a joyful family Christmas, getting my figure back is way down on my list of priorities. Instead, may I be grateful for how you got me through my pregnancy healthily and how my baby was born safely.
Originally published Monday, 28 November 2022.