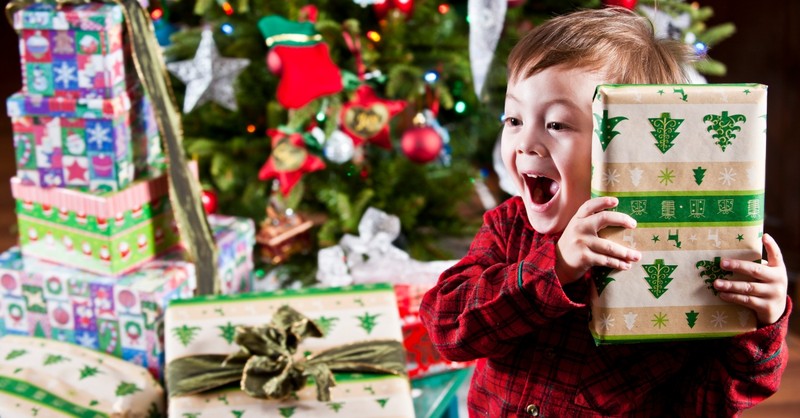 5 Ways to Make Christmas Day about More than Just Presents
Kayli Thompson

Editor for Jesus' Economy
After weeks (months?) of planning, Christmas day seems to come and go in a flash. Before you know it, the gifts are all opened, the food is eaten and the family is scattered. Is there a way to reclaim this day, to focus it on what's really important? Below are five tips to do just that.
Christmas Day can feel like a whirlwind of flying wrapping paper, screams of delight, crying (let's face it, someone always cries on Christmas), cooking, baking, and eating. And then, it's over. Just like that. And you realize, you spent weeks, maybe even months, preparing for this day. Shopping, planning, scheduling, all in the name of the "perfect Christmas" and in a few hours, it's all done. At the end of the day, you remember all the stuff you didn't do that you wanted to. Like the more meaningful stuff. The stuff that makes you pause and enjoy the day. The stuff that makes you remember why you even celebrate Christmas in the first place. So you vow to be different next year.
So here are 5 ways you can make Christmas Day about more than just the presents.
1. Start the Day Slow
Many families start Christmas Day bright and early when the kids wake up and are over the moon about it being Christmas. Things are rushed and all the presents are opened before you even finish your first cup of coffee. Enjoy Christmas morning with your family by opening stockings first then having breakfast. Maybe Jesus was on to something when one of the first things he did with his disciples after his resurrection was have breakfast (John 21:9-14).
When the kids wake up, sit them in front of the tree, and let them open their stockings together. When that's done, pause the present opening, and work as a team to prepare breakfast. Our family went so far as making a huge Christmas brunch with everything you could imagine. But it's some of the best memories I have of growing up, our family sitting around the table Christmas morning in our pajamas, all sleepy-eyed, munching on delicious breakfast foods while laughing and talking.
2. Read the Christmas Story
I don't mean The Night before Christmas and I don't mean the movie. When you've opened about half the presents, pause, and read from the Bible about Jesus' birth (references below). You can change it up by having people take turns reading every year, or reading different verses. You can also have the kids take turns choosing which account in the Bible to read and maybe even which translation of the Bible you want to read aloud from.
Our family did this with my dad reading it aloud every year. We took turns picking which account we wanted read and occasionally one of us would read it. After reading it, we would talk about it. Our parents asked us if there was anything new we noticed or picked up on and if anything stood out to us. I always found it exciting as a kid when it was my turn. And what if you read it like a bedtime story? With different voices and sound effects? Reading the Bible aloud doesn't have to be boring. I still remember the steady cadence of my dad's voice. Your family will have similar memories.
Here are the primary accounts of the birth of Jesus: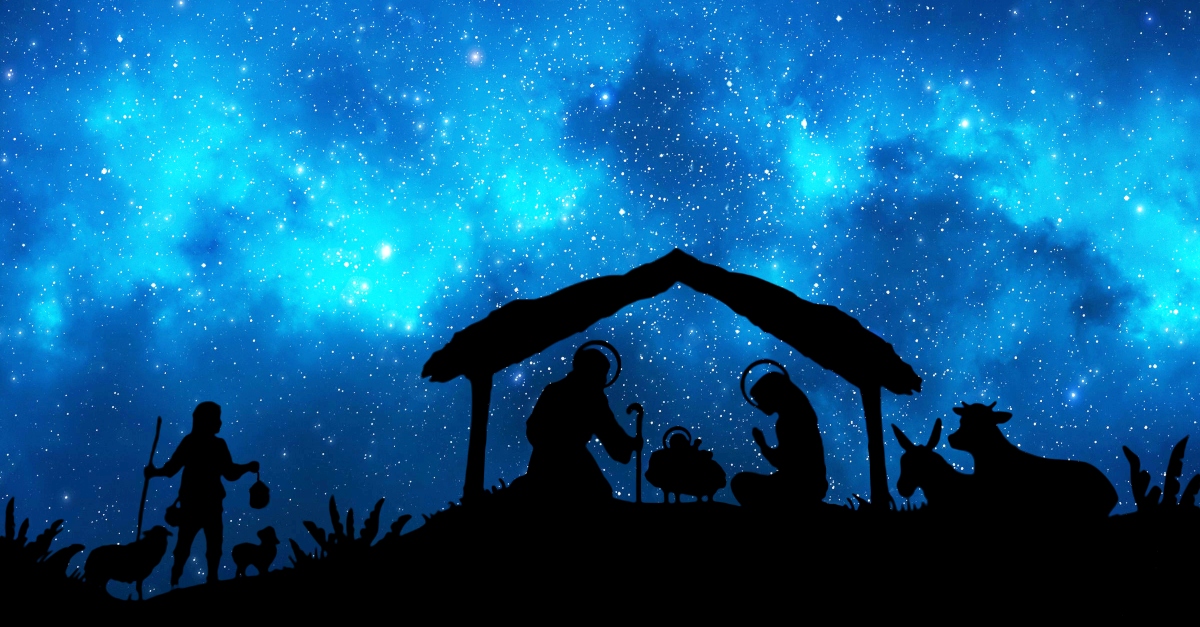 Photo credit: ©Getty Images/lukbar
3. Open Presents One at a Time
I know, this one sounds crazy and like you might pull your hair out if you do it this way. But trust me, it's totally worth it. Instead of letting your kids open their presents all at once and in rapid succession, choose to have one person open one present at a time. This way, everyone gets to experience that person opening their gift and parents get to slow down and enjoy the moment.
This one seems like it's about the presents but it's really not. What it does is takes the focus off of the present, and places it on each individual person. It's making everyone in the family be intentional about their attention and relationships. It teaches your children to focus on others and their joy. It certainly teaches patience. It shows them how to be excited for others and give their time to someone else. Because of this tradition, I still love watching others open gifts, whether they're from me or not. And isn't that what Jesus was trying to teach us, in a way, when he said, "Love your neighbor as yourself" (Mark 12:31)?
4. Take a Moment for Those with Less
Remember that Little Drummer Boy line, "For I am a poor boy too?" An often forgotten fact about Christmas is that Jesus came as a poor boy. He came into a cold world, "there was no room for them in the inn" (Luke 2:7). He came under threat of violence and quickly became a refugee: "take the child and his mother and escape to Egypt. Stay there until I tell you, for Herod is going to search for the child to kill him" (Matthew 2:13). Christmas is a day when we celebrate not just that God came in flesh, but that God came to the poor, among the poor, for the poor—the poor in spirit and the poor in resources (Matthew 5:3; Luke 6:20).
This Christmas, take a moment to pray for the impoverished. Or even better, also dedicate part or all of your Christmas to a cause, using a site that gives 100% to your cause like JesusEconomy.org/Donate. There's a few ways you can do this. I know of a family who recently started a tradition where a portion of the Christmas money spent (grandkids and all) is donated to the nonprofit of their choice. Or you could have each of you throw a few dollars in a bucket and donate it to a cause you all agree upon thus creating a new and wonderful family tradition. You could provide clean water, create jobs for impoverished women, or plant churches where people do not have access to the gospel. I can think of few better ways to instill a true spirit of generosity.
5. Give Jesus a Birthday Cake
Say what? Yes, I recognize that Jesus was not actually born on December 25. However, it is the day we choose to remember His birth. So take some time out of your day to light some candles on a cake, sing Happy Birthday to Jesus, and eat some cake. You can either incorporate this into your Christmas Day dessert, after you read the Christmas story, or somewhere between the second half of presents and eating dinner.
This is actually a tradition that comes from my sister-in-law's family. They would bake a cake every year for Christmas and halfway through the day, they would pause to sing Happy Birthday to Jesus. It's another way to celebrate God the Son coming to Earth in flesh (John 1:1–4); and take the focus off of the presents.
Try adding to this birthday cake tradition, or any of these ideas, a little biblical saying, which you can say as the parent or (even better) together as a family: "The Word, [God the Son,] became flesh and made his home among us" (John 1:14 NLT). I love that. It's the reason for the season, after all.
Photo credit: ©Getty Images/RonTech2000
---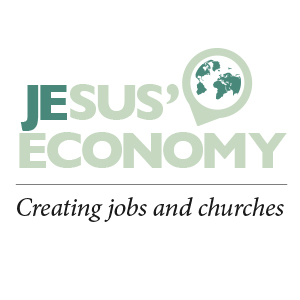 Kayli Thompson edits, writes, and volunteers for Jesus' Economy, an innovative non-profit creating jobs and churches in the developing world. At JesusEconomy.com, people can shop fair trade and give directly to a cause they're passionate about, such as bringing the gospel to unreached people groups, providing clean water, and empowering women.
Comments
---
---