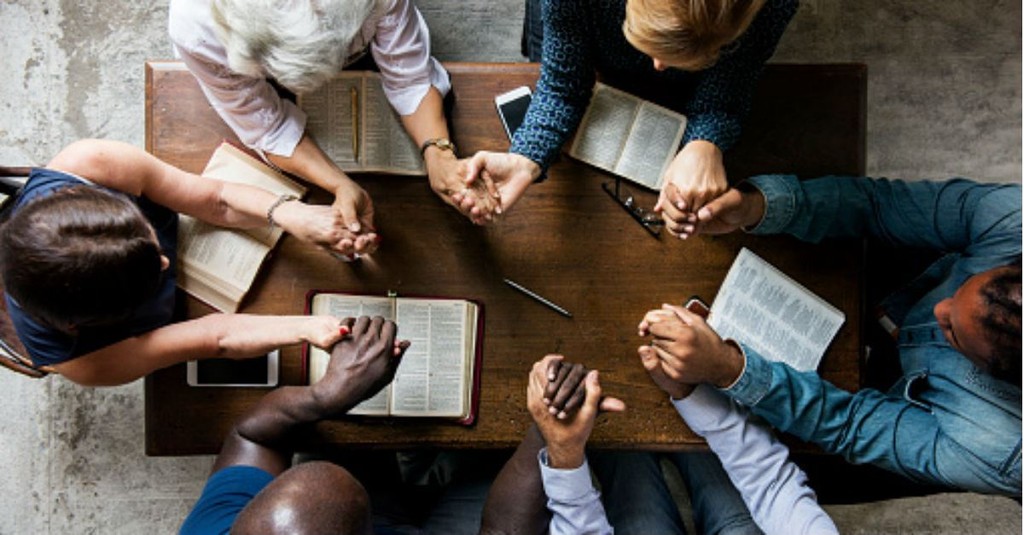 The Bible is filled with reminders of how important it is to pray for one another. Jesus gave us the best example as He prayed for those who followed Him. Paul also left us prayers written for the churches he had visited over time. The truth that rings through all is this: "Keep on praying" (Matthew 7:7), "Pray at all times" (Ephesians 6:18), "Pray continually" (1 Thessalonians 5:17).
It's that important.
So, if we're called to pray for the "church," what is the church, exactly? The Bible reminds us that the church is more than just a building or a gathering place of people. And it's much bigger than any single denomination, social status, or country. The church quite simply is the body of believers all around the world who confess Jesus Christ as Lord and Savior. It is referred to in the Bible as the Greek word "ekklesia" and is defined as "an assembly," or the "called out ones."
In a world that is often very dark, and in times that we know the end is drawing nearer, may we be found faithfully praying for one another until Christ's return. Many believers are persecuted, even killed, daily all around our world. Many are being intimidated by others around them, or are ridiculed and attacked because of their beliefs. We can be sure of this – Satan is very aware of the power of our prayers. And he will do everything he can to render us ineffective and to silence our voices. May God help us to recognize those traps and do all we can to show His love and light in this world that so desperately needs Christ's hope and healing.
Here are 10 powerful prayers for the church:
Photo Credit: Thinkstock/Rawpixel
Slide 1 of 10
Slide 2 of 10
Slide 3 of 10
Slide 4 of 10
Slide 5 of 10
Slide 6 of 10
Slide 7 of 10
Slide 8 of 10
Slide 9 of 10
Slide 10 of 10