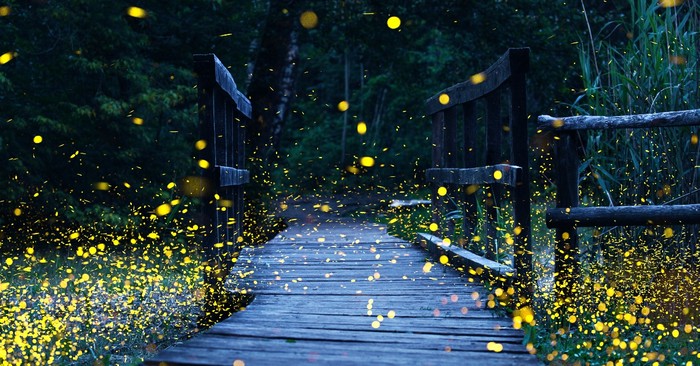 Through trial and error, we now have the opportunity to learn from our past, to glean lessons from mistakes. So with hope on the schedule for 2022, let's check out iBelieve's top 10 words of wisdom.
We were all ready for 2021. Why? Because it wasn't 2020, plain and simple. After a year of fear and constant unknowns, we were banking on 2021 offering us more sure, steady ground to tread on.
Yet, as we "return[ed] to normal," one thing was clear: our time away from each other hadn't aided our communication skills. Team Biden versus Team Trump, Team Vaccine versus Team Anti-vaccine, Team Booster versus Team No Booster... shall I say more?
Division continues to rule our land, but take hope! Through trial and error, we now have the opportunity to learn from our past, to glean lessons from mistakes. So with hope on the schedule for 2022, let's check out iBelieve's top 10 words of wisdom:
Photo Credit: ©iStock/Getty Images Plus/Diana Radicchi

By: Debbie McDaniel
This world can be a dark place. Sometimes it's hard to see light and hope in the midst of all the suffering and pain that surrounds us. Just this year, we've seen incredible evil take many innocent lives. We've seen terrorist attacks and heard rumors of war. We've seen hurricanes and natural disasters wreak havoc in different places around the globe. Top news headlines reveal constant struggles, pain, and brokenness that people everywhere are facing.
Maybe you're facing it too.
Our own personal losses and hardships remind us that this life is far from perfect. Yet, as believers, we can be grateful that this world is not all we have. We have the very hope of heaven in our hearts.
Photo Credit: ©ThinkStock




By: Susan B. Mead
Millennials.
Emotions may be triggered by that one word for many.
May I pose a question?
Do you realize they are our legacy?
It's our responsibility to mold and shape the next generation, one child at a time. Like every generation before them, the generation behind us needs to know one thing – they matter. Specifically that they matter to you, their parent. And our words matter – possibly more than we realize.
Photo Credit: ©Thinkstock/Highwaystarz-Photography




By: Jennifer Waddle
I've been fortunate to have witnessed some of the most breathtaking views on earth. From the Rocky Mountains outside my back window to the jungles of Belize, God's creation is marvelous. But there is a future place—an eternal dwelling—that far exceeds anything we could ever behold.
Heaven is not a mythical place. It is the holy dwelling of the Lord Most High. And although we cannot even begin to comprehend its splendor, the Bible gives us beautiful descriptions of the place in which those who have received Jesus will spend eternity.
Here are 10 beautiful descriptions of heaven from the Bible. These can give us a better idea of what heaven will look like and be like!
Photo credit: ©GettyImages/homeworks255




By: iBelieve Contributors
While it's true that every woman is different, in general, women and men tend to have certain sin struggles. As women, these sin struggles, if left unchecked, can reach toxic levels that drive away the men in their lives. Our love, devotion, helpfulness, and respect can quickly dwindle to jealousy, insecurity and contempt if we aren't aware of what we're doing.
Understanding what drives away men is a great way to make sure you don't end up along the same path. Whether you struggle with none of these or many, there is always room for the transforming power of the Holy Spirit to change your heart and mind and conform you more into the likeness of Christ.
Here are 10 things that many men claim will drive them quickly away from their loved ones.
Photo Credit: © Getty Images




By: Debbie McDonald
The Bible is filled with reminders of how important it is to pray for one another. Jesus gave us the best example as He prayed for those who followed Him. Paul also left us prayers written for the churches he had visited over time. The truth that rings through all is this: "Keep on praying" (Matthew 7:7), "Pray at all times" (Ephesians 6:18), "Pray continually" (1 Thessalonians 5:17).
It's that important.
Photo Credit: Thinkstock/Rawpixel




By: Jenifer Waddle
In many cases of illness today, we utter the same hopeful prayer as the woman in the Bible: "If I only touch his cloak, I will be healed." And while this is a beautiful prayer of faith, there are many times when the Lord does not answer our prayers for physical healing.
Why is this? Sadly, some have been led to believe they lack faith. Others have turned their backs on God for not coming through as they hoped. But at the end of the day, the truth still remains: Sometimes, God chooses not to heal.
If you are struggling to understand why God doesn't always answer prayers for healing, here are 4 Biblical reasons to consider:
Photo Credit: © Getty Images/Gorodenkoff




By: Catherine Segars
Most networks are moving toward more LGBTQ representation. Hallmark steered clear of overt gay and lesbian relationships until this year, but they recently featured a same-sex wedding.
Whether you are watching kid's programming or a home improvement show, or perhaps you befriend an alternative family at school or meet a transgendered person at the park, LGBTQ issues are a reality in our culture. As Christians, we need to know how to discuss this topic with our kids from a biblical point of view.
Here are 7 key points to cover when talking about LGBTQ issues with your kids:
Photo Credit: © Getty Images/lithiumcloud


By: Hollie Gilman
I saw a recent social media post with a tone that exhorts ladies to "find yourself a man who . . . " The extensive list of expectations is so exhaustive, I got tired just reading it! It is easy to look at my husband sometimes and think he has got it all under control. His shoulders are broad, and he just handles things. He is almost superhuman sometimes—like a machine; he takes it all in stride. So what does my husband really need from me? What if he does not express any needs? Believe it or not, our hunkier halves have needs too.
Here are 10 things a husband needs but doesn't know how to ask for:
Photo Credit: © Getty Images/Fizkes




By: Jen Grice
When we don't see the wolf in sheep's clothing, missing the red flags, we can become entangled and find it hard to separate from them. As Christians who extend grace and mercy to people in our lives as an act of love, it's even harder. We feel guilty and selfish for thinking of ourselves by asserting boundaries as an act of protection and self-preservation. And we make excuses for the narcissist's behavior only to see the pattern of evil and abusive tactics repeating itself over and over again.
When you're finding it hard to separate from a narcissist, these could be the reasons why:
Photo Credit: Thinkstock/tommaso79




By: Cara Meredith
I'm guessing we're not alone in visiting a new church for the first time. Whether you attend the congregation you grew up in, or just celebrated your three-month anniversary in a faith community, I guarantee there are people among you, visiting your church for the first time. And, no matter how long or how involved you find yourself with the body of Christ, it's easy not to see the visitors among you.
It's also easy for those visitors, just like my family and me, to then be turned away from the church.
Curious as to what turns a new person away? I've got seven ideas for you.
Photo Credit: @Thinkstock/anyaberkut
---
---