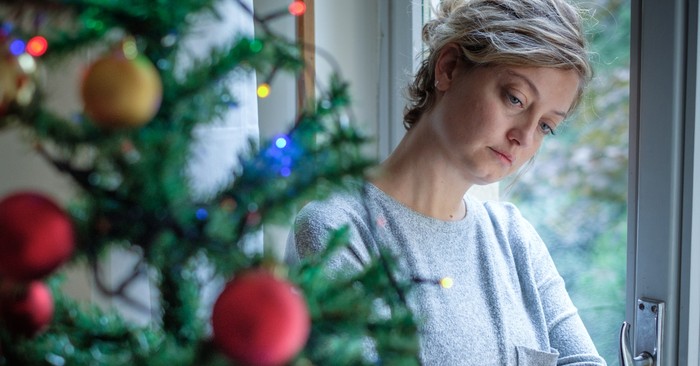 Even when your heart feels heavy, and your mind is consumed with wondering how you got here, there is still hope and help.
Christmas is a time to celebrate the birth of Christ. A season most of us look forward to, full of celebrations and traditions wrapped in hope and wonder. Yet it can be difficult to prepare your heart when it may feel as if it is breaking—when nothing feels joyful, and hope is longed for, and it feels as if the rug has been pulled right out from underneath you, turning everything in your life upside down.
A season that once brought tradition and togetherness instead brings change and loneliness. Chaos instead of comfort. Especially when you believe in a powerful Savior, and yet the relationship you watched dissolve couldn't be saved. In a way it's a death, the loss of a dream, expectation, and promise. A reminder of the fallen world we live in. Something to be grieved.
Divorce can destroy much in its path, affecting not only the individuals involved but the children, family, and friends as well. I know this firsthand. I still remember the first Christmas after my parents divorced. Both of them experiencing grief in their own way while also trying to carry on with the season's festivities. I was grieving myself, but as the oldest, I tried to remain strong for my parents and younger siblings.
While this time of year can be especially difficult when going through a divorce, it is also a reminder of the "already, but not yet" we live in here on earth. Yes, God fulfilled His promise years ago when he sent his son as a baby, but there is still another promise we wait for with anticipation.
"He will wipe away every tear from their eyes, and death shall be no more, neither shall there be mourning, nor crying, nor pain anymore, for the former things have passed away." (Revelation 21:4)
Even when your heart feels heavy, and your mind is consumed with wondering how you got to where you are, there is still hope and help.
"I lift up my eyes to the hills.
From where does my help come?
My help comes from the Lord,
Who made heaven and earth.
He will not let your foot be moved;
He who keeps you will not slumber.
Behold, he who keeps Israel
Will neither slumber nor sleep.
The Lord is your keeper;
The Lord is your shade on your right hand.
The sun shall not strike you by day,
Nor the moon by night.
The Lord will keep
Your going out and your coming in
From this time forth and forevermore."
Reflect on these words from Psalm 121. Write them on index cards, place them around your house and in your car. He will help, there is hope. Even that first Christmas, despite an unwed Mary with child while betrothed to Joseph, and no room at the inn, God's promise of sending His son still happened, although in a way none had expected.
God continues to keep His promises, and still they don't always look the way we expect. If you are hurting from divorce personally or know of a family who is walking through one, join me in praying for them.
Photo Credit: © Getty Images/tommaso79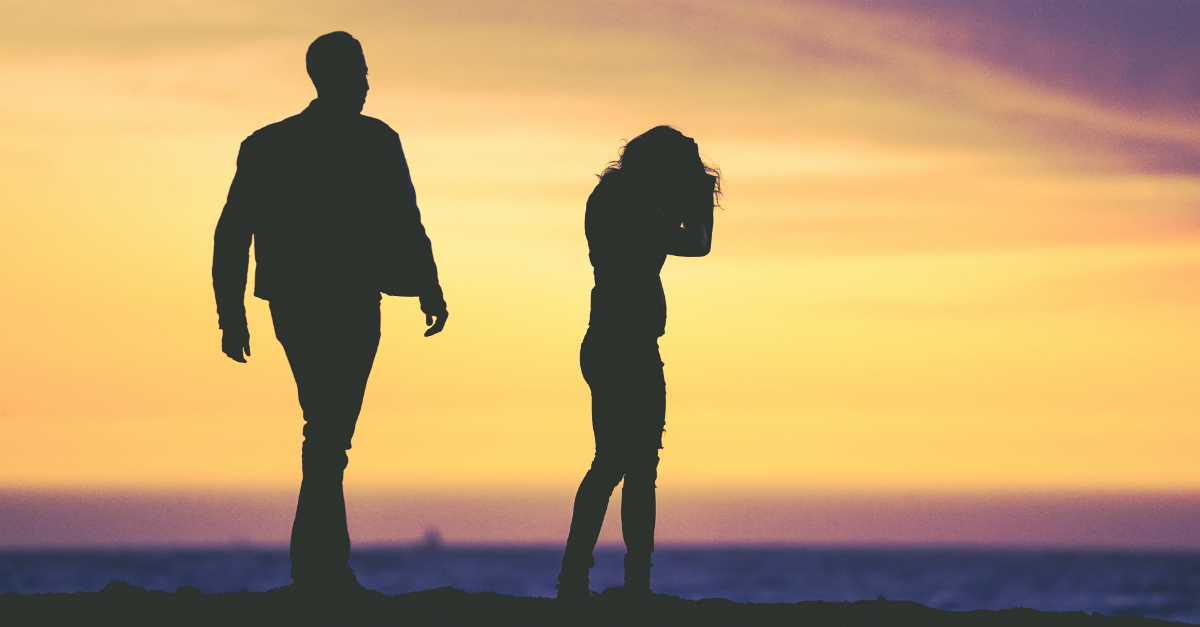 A Prayer for Families Going through Divorce This Christmas
Father, first and foremost, thank you for being a God we can come to in prayer. We pray for families going through a divorce this Christmas. Their hearts feel broken, but we know Lord you heal the brokenhearted and bind up their wounds (Psalm 147:3). When anxiety stirs within help them, be still and know that you are God (Psalm 46:10).
"When you pass through the waters, I will be with you; and through the rivers, they shall not overwhelm you; when you walk through fire you shall not be burned, and the flame shall not consume you" (Isaiah 43:2). Let them declare these words in confidence for themselves.
Despite the world feeling like it may be falling apart around them, I pray they would feel your presence. May it bring peace, for your word says "You keep him in perfect peace whose mind is stayed on you, because he trusts in you" (Isaiah 26:3).
Lord, I pray they would lean into you during this time, help them as they are grieving the loss of a dream, expectation, and promise. Help them lean on friends and family who are a safe place to process their emotions. May they be surrounded by others who would give them Godly counsel.
Help them find comfort even amidst their suffering, for the bible says, "This is my comfort in my affliction, that your promise gives me life" (Psalm 119:50). Help them remember your promises.
Even though they feel abandoned, help them remember you will never leave them Father. "Fear not, for I am with you; be not dismayed, for I am your God; I will strengthen you, I will help you, I will uphold you with my righteous right hand" (Isaiah 41:10). I pray that the children of those who are walking through a divorce this Christmas would specially feel this. I pray they would not be fearful, but continue to feel loved.
It can be hard to feel joyful in a season of despair and trial. Please help families believe more than ever, "For his anger is but for a moment, and his favor is for a lifetime. Weeping may tarry for the night, but joy comes with the morning" (Psalm 30:5).
Lord when a family is walking through a divorce it can seem as if all dreams and plans have been destroyed. Instead let them remember, "For I know the plans I have for you, declares the Lord, plans for welfare and not for evil, to give you a future and a hope." (Jeremiah 29:11)
Lord, these words often don't comfort us in times like these but you truly do work all things together for our good. "And we know that for those who love God all things work together for good, for those who are called according to his purpose" (Romans 8:28).
May the words from Psalm 21 be more true than ever for families facing separation and divorce as the holidays draw near. May they lift their eyes to you. For you help us Lord, you shepherd us, you love us, you keep us, and you keep your promises.
We pray these words over families who may need them right now Lord.
Amen
Related: Listen to our podcast, Single Mom 101. You can find all our episodes at LifeAudio.com. Here's Episode 1:
Photo Credit: © Unsplash/Eric Ward
---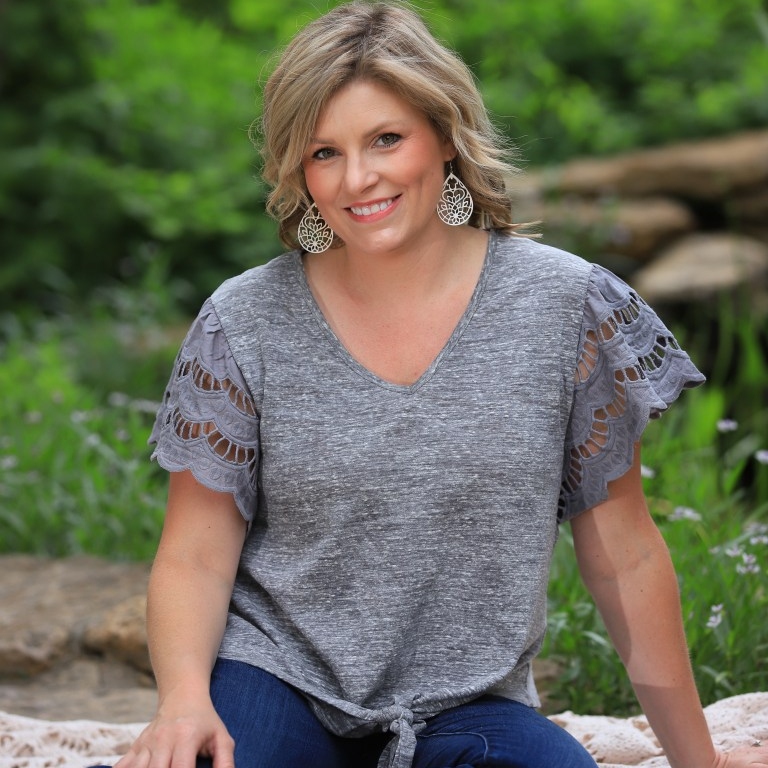 Sarah Nichols is a writer who loves to encourage women by sharing hope-filled stories that point others to Jesus. She lives in Tucson, AZ with her high school sweetheart and their four kids. You can find more from Sarah at her blog http://sarahnicholswrites.com and on Instagram @sarahnicholswrites.
---
This article is part of our larger Prayer resource meant to inspire and encourage your prayer life when you face uncertain times. Remember, the Holy Spirit intercedes for us and God knows your heart even if you can't find the words to pray.
Prayer for God's Help
Prayer for Strength
Prayer for Protection
Morning Prayers
Good Night Prayers
Now available is our new Daily Prayer devotional! An easy way to find start your day with prayer, read today's prayer and sign up to receive by email.
---
---