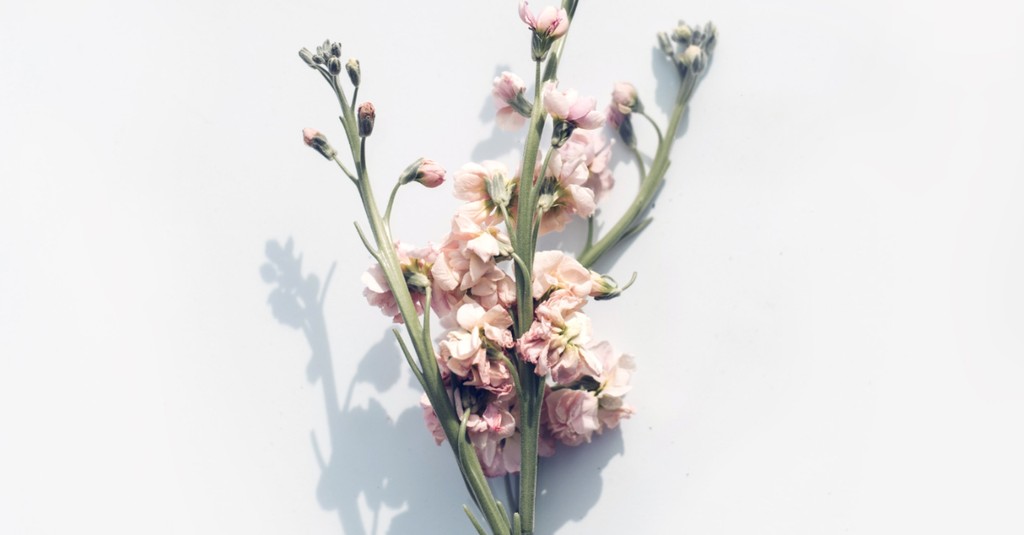 "Jesus Christ is the same yesterday and today and forever." (Hebrews 13:8 NIV)
What a comfort it is to know, no matter what we go through, that we can have faith in an unchanging Savior. What a blessing in the midst of trial that we get to focus on remembering and celebrating the resurrection of Jesus Christ.
Resurrection Sunday, or Easter as we know it, is the cornerstone of the Christian faith. The gospel—literally "good news" for all—is that we have a God who came to earth and gave His life for us so that we might be saved. He was buried in death, and He rose again to life so that we can be made new in Him, live in victory over sin, and join Him in heaven one day.
"For what I received I passed on to you as of first importance: that Christ died for our sins according to the Scriptures, that he was buried, that he was raised on the third day according to the Scriptures." (1 Corinthians 15:3-4 NIV)
This Easter we can give thanks that Scripture has given us many assurances of the blessings that Christ has provided for us. When we believe and receive, the resurrection of Christ offers us assurances for our past, our present, and our future. Here are 11 Easter blessings that you can rejoice in today:
Photo Credit: © Unsplash/Evie S
Slide 1 of 6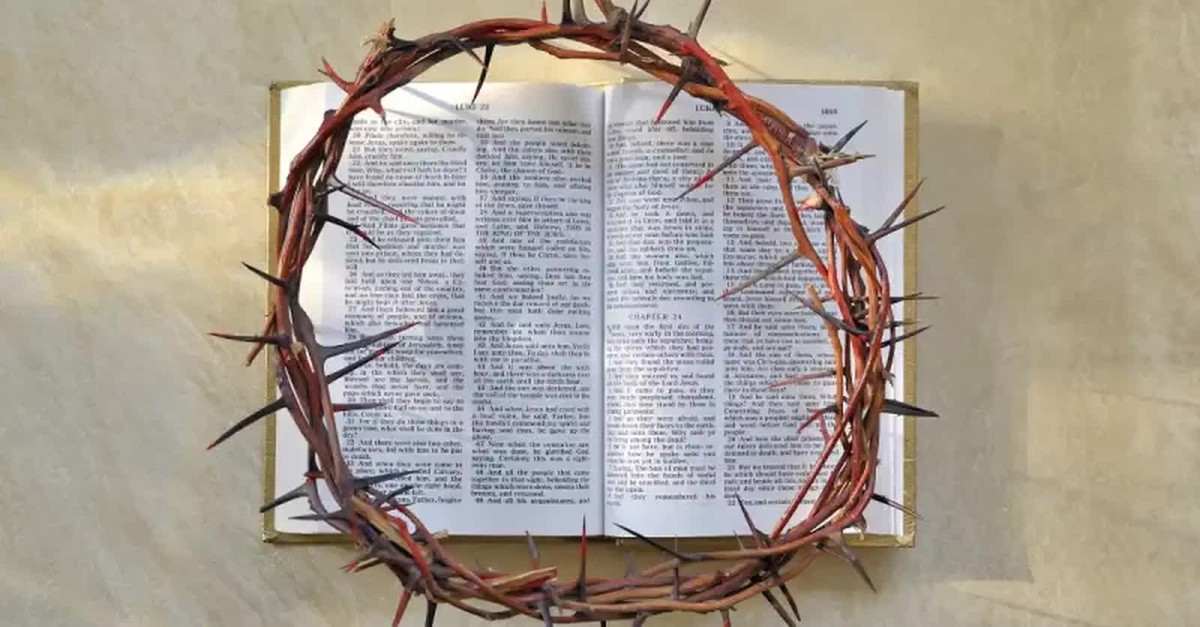 Easter Brings Victory over Our Painful Past
Sometimes the weight of the past can seem overwhelming. At times you may find yourself thinking that what you have done is too much to forgive, and you hear the voices of shame and regret in your head. But nothing is too great for Christ. When Jesus Christ was crucified, He bore the weight of all our sin on the cross. His blood has covered all. Through His death, God may a way for all to come to Him. As believers, when God looks at us, He miraculously sees the righteousness of Christ, not our sin. He has put our guilt as far as the east is from the west and looks at us just as if we had never sinned. The slate is wiped clean! We can rest in the assurance that He has given us victory over our past.
1. Our sins have been forgiven.
Therefore, my friends, I want you to know that through Jesus the forgiveness of sins is proclaimed to you. (Acts 13:38 NIV)
In Him we have redemption through his blood, the forgiveness of sins, in accordance with the riches of God's grace. (Ephesians 1:7 NIV)
For He has rescued us from the dominion of darkness and brought us into the kingdom of the Son he loves, in whom we have redemption, the forgiveness of sins. (Colossians 1:13-14 NIV)
Photo Credit: © Getty Images
Slide 2 of 6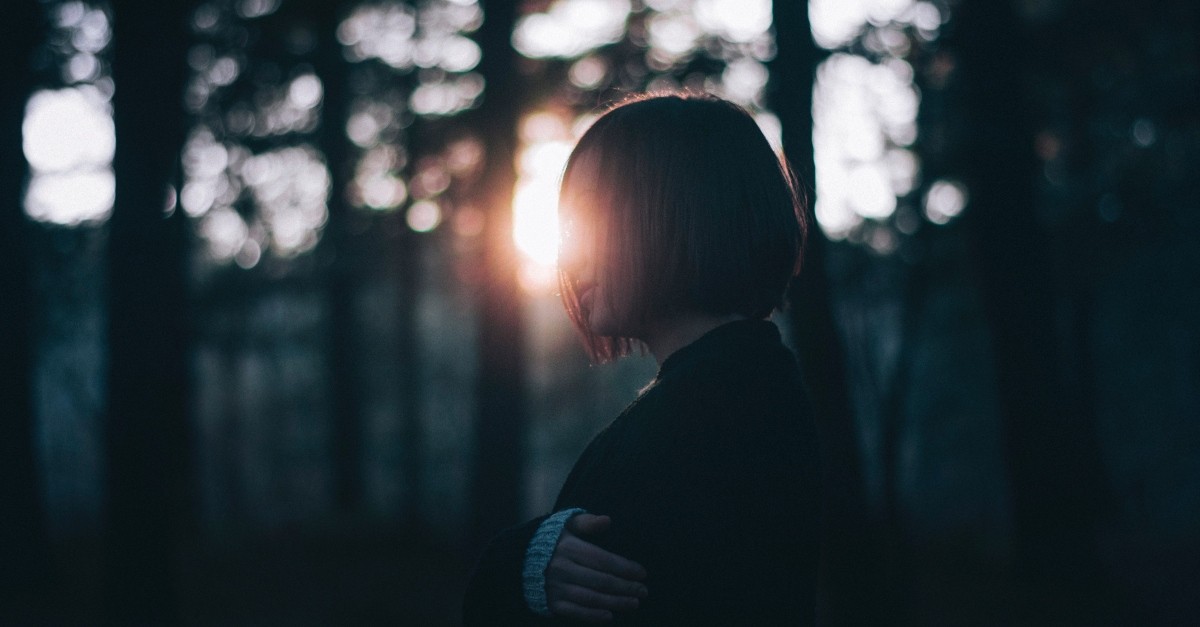 2. We have been cleansed of guilt.
If we confess our sins, he is faithful and just and will forgive us our sins and purify us from all unrighteousness. (1 John 1:9 NIV)
God made him who had no sin to be sin for us, so that in Him we might become the righteousness of God. (2 Corinthians 5:21 NIV)
3. We have been made alive in Christ
But because of his great love for us, God, who is rich in mercy, made us alive with Christ even when we were dead in transgressions—it is by grace you have been saved. (Ephesians 2:4 NIV)
For as in Adam all die, so in Christ all will be made alive. (1 Corinthians 15:22 NIV)
Photo Credit: © Unsplash/Riccardo Mion
Slide 3 of 6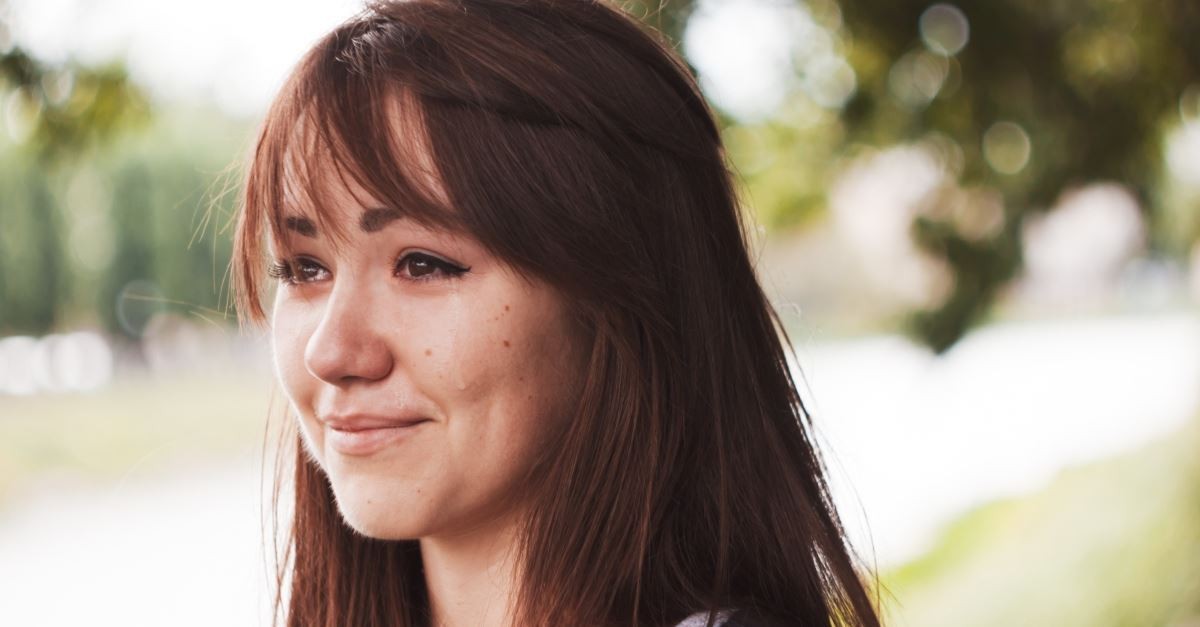 4. We have been made new.
Therefore, if anyone is in Christ, the new creation has come: The old has gone, the new is here. (2 Corinthians 5:17 NIV)
And have put on the new self, which is being renewed in knowledge in the image of its Creator. (Colossians 3:10 NIV)
5. Christ has conquered death.
But it has now been revealed through the appearing of our Savior, Christ Jesus, who has destroyed death and has brought life and immortality to light through the gospel. (2 Timothy 1:10 NIV)
Where, O death, is your victory? Where, O death, is your sting? The sting of death is sin, and the power of sin is the law. But thanks be to God! He gives us the victory through our Lord Jesus Christ. (1 Corinthians 15:55-57 NIV)
Photo Credit: © Getty Images/arvitaly
Slide 4 of 6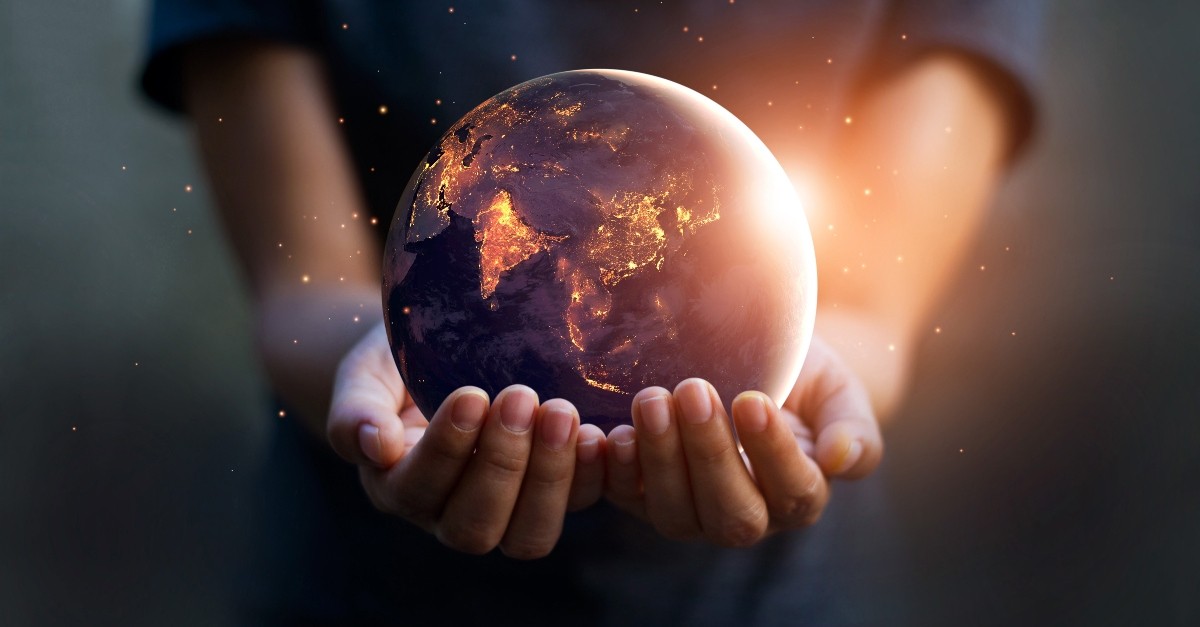 Easter Offers Help for the Uncertain Present
He has not left us alone to navigate this world. God has provided the blessing of help in our present lives. We can learn to renew our mind, look to Him for direction, and trust in His provision for our every day needs.
6. We can have the mind of Christ.
In your relationships with one another, have the same mindset as Christ Jesus. (Philippians 2:5 NIV)
7. Christ gives us peace.
And the peace of God, which transcends all understanding, will guard your hearts and your minds in Christ Jesus. (Philippians 4:7 NIV)
8. Christ fulfills our needs.
And my God will meet all your needs according to the riches of his glory in Christ Jesus. (Philippians 4:19 NIV)
Photo Credit: © Getty Images/ipopba
Slide 5 of 6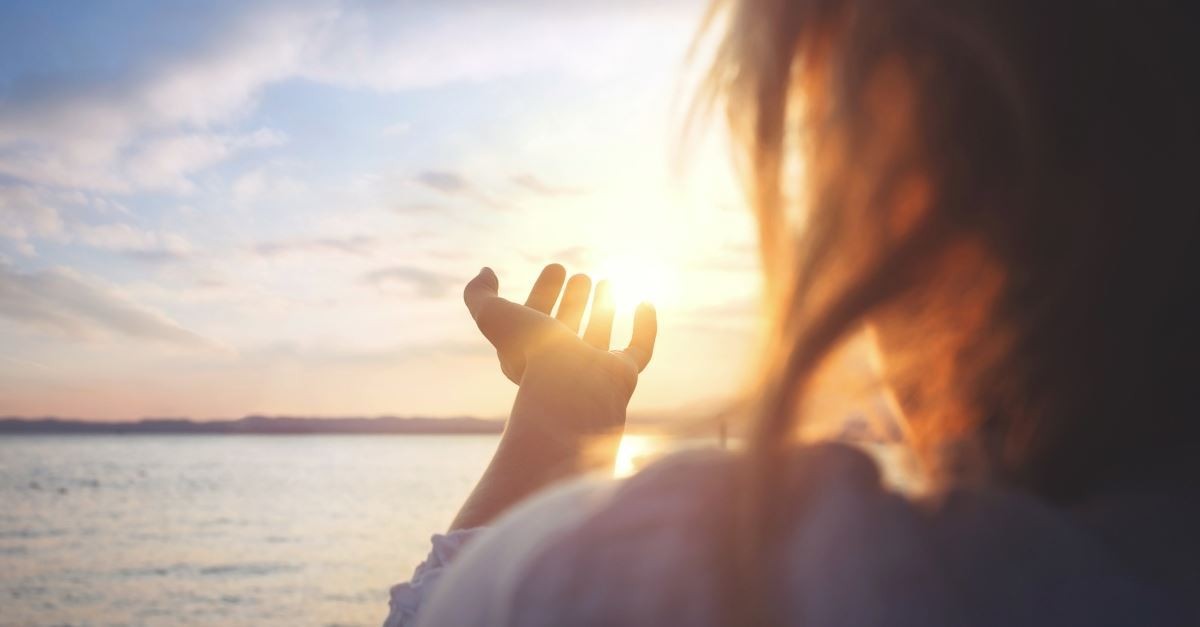 Easter Provides Hope for a Bright Future
Today is not all there is. Because of the death and resurrection of Christ, we have hope for a future with Him. No matter what unfolds in the world today, He has promised that ultimately we will live in His presence for eternity. Nothing can separate us from His love!
9. We live because He lives.
Before long, the world will not see me anymore, but you will see me. Because I live, you also will live. (John 14:19 NIV)
Since, then, you have been raised with Christ, set your hearts on things above, where Christ is, seated at the right hand of God. (Colossians 3:1 NIV)
10. We have reason for hope.
We know that the whole creation has been groaning as in the pains of childbirth right up to the present time. Not only so, but we ourselves, who have the firstfruits of the Spirit, groan inwardly as we wait eagerly for our adoption to sonship, the redemption of our bodies. (Romans 8:22-23 NIV)
Photo Credit: © Getty Images/fran
Slide 6 of 6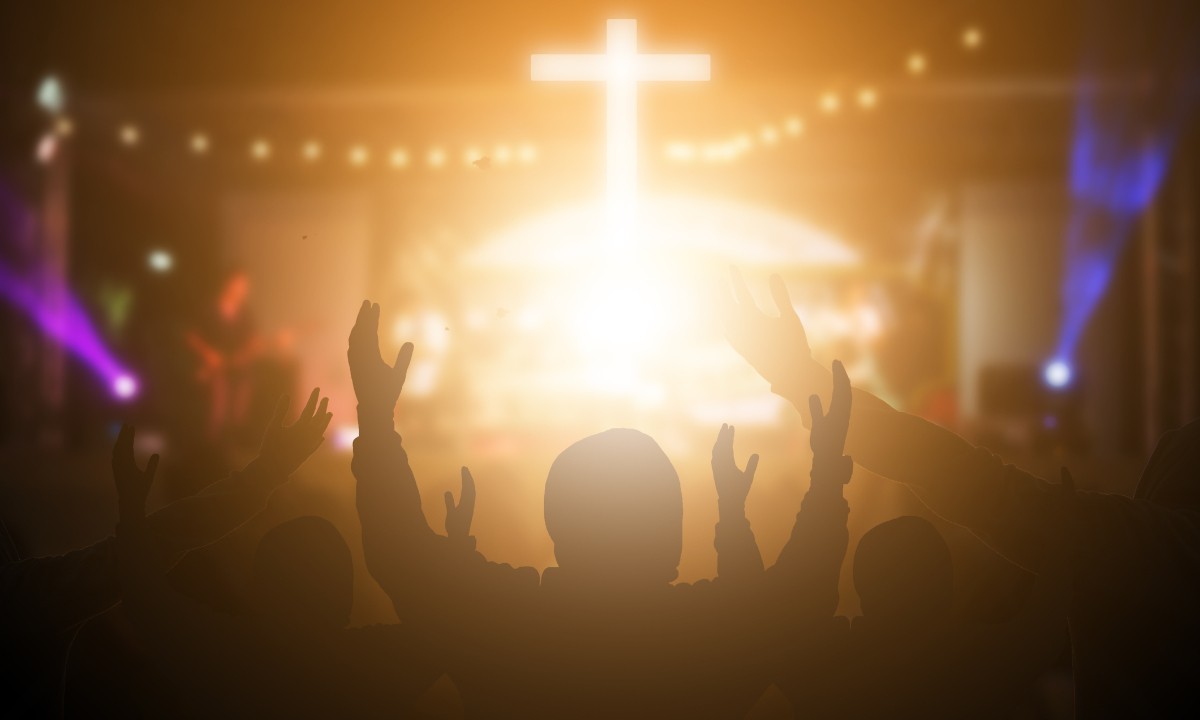 11. There is a future resurrection of believers. We will be with the Lord forever!
For the Lord himself will come down from heaven, with a loud command, with the voice of the archangel and with the trumpet call of God, and the dead in Christ will rise first. After that, we who are still alive and are left will be caught up together with them in the clouds to meet the Lord in the air. And so we will be with the Lord forever. (1 Thessalonians 4:16-17 NIV)
Brothers and sisters, we do not want you to be uninformed about those who sleep in death, so that you do not grieve like the rest of mankind, who have no hope. For we believe that Jesus died and rose again, and so we believe that God will bring with Jesus those who have fallen asleep in him. (1 Thessalonians 4:13-14 NIV)
How beautiful that thousands of years after our Savior came to earth, died, was buried, and rose again to life, we can seek and find the assurance from the Bible that our past, present, and future is secure for those who believe. Scripture is full of promises for us to hold on to so we can have peace. In this world, we will have trials, but take heart! Christ has overcome the world! (John 16:33 NIV)
He is risen! He is risen indeed!
---
Hollie Gilman blogs about Faith and Family at HollieGilman.com. She has spent the last 21 years momming, homeschooling her 3 almost-grown-and-flown children, and working with her husband of 24 years. Now she enjoys writing and her new life in the country (being a pretend farmer) just outside her hometown of Richmond, VA.
Photo Credit: © Getty Images/arkira

Originally published Thursday, 01 April 2021.