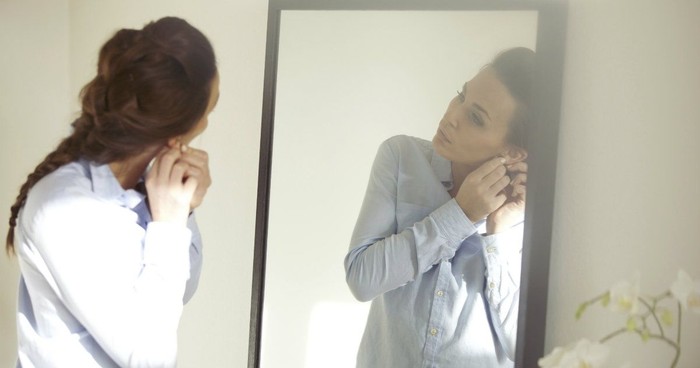 Here's why I'm fighting that desire to check out my stomach every time I walk past my reflection.
I'm more than a little embarrassed to make this vain confession: I have often looked at my stomach's profile in the mirror more times a day than I prayed for the lost world. I have glanced at my side profile more times than I prayed for the hungry, the hurting, and the poor in a given day. More times than I prayed for my children's future spouse, walk with the Lord, or their moment of salvation in a twenty-four hour period.
I've got this life's priorities skewed; even with my best intentions of living this one life to glorify God and raise my children to be fully devoted followers of Christ. Often, I find I have thought more of myself than others.
I have practiced the habitual looking at my stomach for so many years, that I was hardly aware of the pattern at all. That is, until a month ago. Then it hit me, while practicing my morning routine--starting the day off with a visual measurement of gains or losses in the size of my stomach category--I became aware of a singular, startling truth: I am a slave to the size of my belly. My intention with each glance of my profile was to measure my real life waistline with my projected measure of acceptable size.
It's hard to admit that you are a slave to something, unless of course, it is in reference to Christ Jesus.
Are you brave and honest enough today to nod in empathetic agreement?
How many times have we heard Bible teachers, friends, motivational speakers, or exercise celebrities--okay maybe that was only Richard Simmons during the 90's--tell us that we are more than a number on a scale or the compilation of the size of our jeans? Yet we don't believe them. Moreover, we don't listen to God on this one; at least not in a day-to-day practical sense.
So what if we have tummies that fluctuate with the celebrations of birthdays, vacations, a few indulgences of desserts or pastries, or a nice evening out? What if we instead had gratitude for the occasion, instead of beating ourselves up for not measuring up to our mind's standard of good and acceptable?
This fixation on our waistlines could really be one of the crafty distractions from focusing on what matters to the heart of God.
Maintaining a healthy body weight and keeping ourselves in good physical condition is certainly a discipline that is beneficial, profitable for the service of the Lord and the keeping of our bodies and our families in everyday life. In addition, physical fitness is beneficial to overall mental health and vitality that accompanies an active lifestyle. Further, physical discipline is a discipline that overflows into the spiritual disciplines such as avoiding gluttony, maintaining daily appointments to read and study God's word, and holding our tongue. If we practice discipline in one area, it is sure to help and not hinder discipline in all areas.
The Proverbs 31 woman is a picture of a healthy, strong woman. She is strong both in character, and in form. Consider:
She dresses herself with strength and makes her arms strong. Strength and dignity are her clothing, and she laughs at the time to come. Proverbs 31:17, 25
Therefore, we too should seek to work and live our lives in such a way that we are physically fit to live the life that God has intended for us and avoid putting a stumbling block in the way of others. However, when our outward appearance competes and wins over our inward attention and worth, we have allowed it to become a stumbling block unto ourselves.
I have slowly begun to challenge this way of thinking in my own life by praying over needs of this world. Specifically, seven areas that you can pray for right now. Additionally, I intentionally skip the sideways glance in the mirror to see if I measure up to my own perceived standards--not every time I have the opportunity, nor every day, but more and more. I am willing to shrug off those imperceptible differences in my waistline and take on the perceptible needs of those around me in prayer and action.
What about you? Is this a struggle for you too? How do you combat the perceived profile of the woman in the mirror? I'd love to hear from you.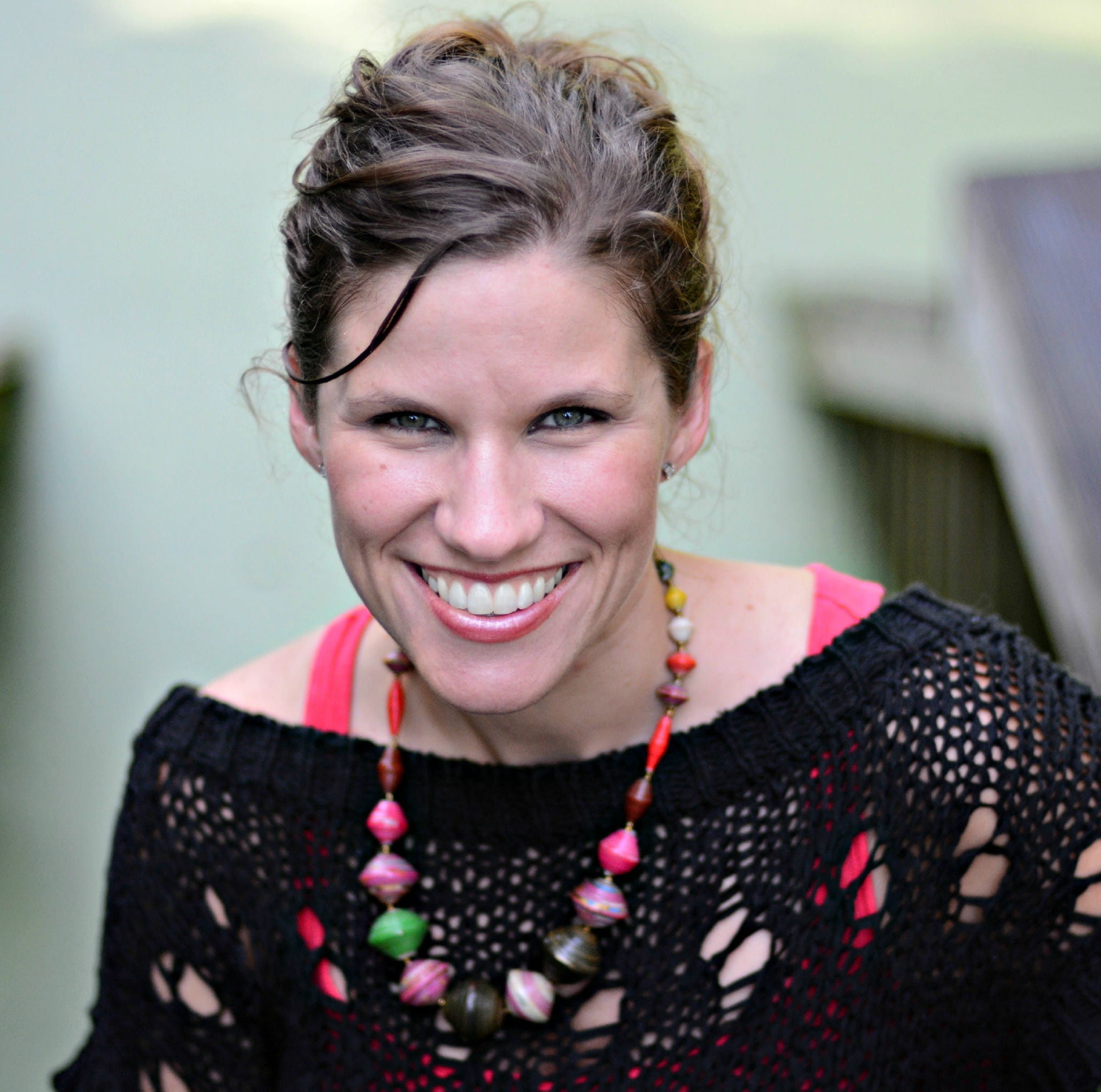 Brooke Cooney is a pastor's wife, mother of two, and foster-mom of one. To capture the eternal in the everyday, she blogs about family, faith, and lessons along the journey at ThisTemporaryHome.com.
---
---