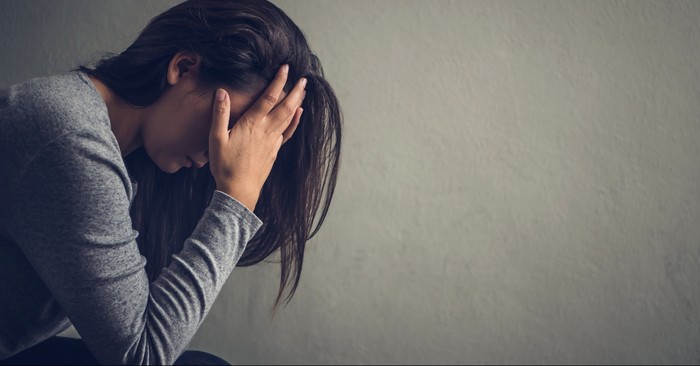 But what if he wants to bless us not after our suffering but during our suffering?
A port was placed near my right collarbone several months ago to allow easy access to a large vein so that chemotherapy drugs can be dripped into my body and dispersed to all the places they need to go. Chemo is truly amazing as it hunts down and attacks cells in various stages of development. Unfortunately, as it eradicates cancer cells, it takes out a lot of healthy cells too. And that tends to wear a person out.
I am fortunate that throughout my treatment, my good days have far outnumbered my bad ones. And I am blessed to have a type of cancer with excellent treatment options, to live in a country where I have access to those treatments, and to have been physically fit before diagnosis, allowing my body to handle the side effects reasonably well.
I sometimes post hashtags like #thisiscancer and #cancerdoesntgettoruinmysummer as I post photos of me after a workout or having a game night. Both of those hashtags are true. Cancer is not all bald heads and sickness, as some believe. Living with cancer includes some very lovely days.
But it is still hard. Every day brings with it a measure of heartache. A measure of suffering.
I kind of feel stuck in a never-ending cycle of treatment. I wake up every day to see the same hairless head in the mirror. The aforementioned port, which creates a slightly painful lump under my skin, is a constant reminder that all is not well. And death, though I don't fear it, is a thought that clouds my mind now and then.
I've sat with my hubby many times at the end of a long day and said, "I don't want to do this anymore," fully knowing that it isn't a choice I can make. I have to do this, and there is no way to speed up the process.
The Struggle to Suffer Well
It's a daily struggle to keep my mind in today and not just wish my treatment time away. If all goes as planned, I will get to the other side of this. There will be a day when chemo is complete, radiation is over, and this active treatment that will have taken up close to a year of my life will end.
But I have life to live right now.
I want to go out to eat with my husband. I want to attend my niece's wedding. I want to play cornhole in the driveway with my three sons. I have flowers to tend to, books to read, and a dog who really likes to get two walks a day.
And I know I am only one of many people living in the juxtaposition of a constant battle with something that is trying to take you out and a normal life that doesn't stop because you have cancer or some other debilitating illness.
What does it mean to suffer well? This is a question I've asked myself a thousand times. Some days it means giving into the mental and physical exhaustion and just taking a break. Crying, avoiding people, voicing frustrations, and even anger to God.
I did this recently. I had a terrible night of sleep and woke up completely deflated. My prayer journal entry for that day starts out, "Lord, I don't know where you are. You feel so far away. I'm so tired. My hair is gone. My eyebrows and eyelashes are falling out. I am living in never-ending yuckiness. Why does everything have to be so hard?"
God didn't swoop down and make everything better after I wrote that. And to be honest with you, a few days later, he still felt far away. And that was hard for me.
But I am encouraged that even the Psalmist felt this way sometimes and freely voiced his frustrations. The fact that the following verses can be found in scripture is great encouragement to me that God can handle me when I am mad, sad, and overwhelmed.
Psalm 88:6-9 (NIV): "You have put me in the lowest pit, in the darkest depths; Your wrath lies heavily upon me; you have overwhelmed me with all your waves…I am confined and I cannot escape; my eyes are dim with grief."
There are so many Psalms where the writer laments in one breath and praises in the next. I think that is an example of suffering well. We don't have to pretend life isn't hard, but we can still find joy and purpose amidst the hard stuff.
When Suffering Lingers
People often push us to think about coming out on the other side. About all the ways we will overcome and how God will bless us in this lifetime for the suffering we endure. But what if he wants to bless us not after our suffering but during our suffering? And what if it's not in an overcoming kind of a way, but in a we-only-long-for-the-glory-of-eternity-when-this-life-is-hard kind of way?
Even the church has a tendency to focus on the end of the battle while slighting the value of being in the pit.
In her book, This Too Shall Last, K.J. Ramsey states, "When the church amplifies stories of healing and overcoming without also elevating stories of sustaining grace, she is not adequately forming souls to hold on to hope. If the majority of stories we hear are tales of triumph, we will question the worth of our stories when healing doesn't come. God, in his wisdom, in his hidden purposes, allows some of our suffering to linger, and the church unintentionally turns hearts away from the heart of God when she does not hold space for the sacred mystery that weakness reveals God's strength."
I don't blame the church for my struggle with sitting in this space of long-term suffering. I believe there is great value in the stories that show the amazing things God does with his people after they have suffered. In fact, I hope to one day get to the other side and allow myself to be used by God in a way he couldn't have used me without the cancer.
But that may not happen for me, and it doesn't happen for all who suffer.
My friend Marisa suffered a stroke at 19. She was engaged at the time and had to postpone her wedding while she relearned to walk and eat and use the bathroom. Today, 25 years after the stroke, she still lives with limited use of her left arm, walks with a bit of a limp, and has other lingering issues like vision problems and headaches. She will always live with suffering. In this life, she will not be healed. But her humility, grace, and love of Jesus while living with chronic health issues are a testimony of God's strength in human weakness.
She would probably say she doesn't have it figured out, and I would guess that, like me, she has days when she just doesn't want to get out of bed. But when I look at her, I see a woman whose weakness points people to Jesus.
It's easy to love Jesus when we are healthy, our kids are doing great, and we have dream jobs that allow us to buy big houses on quiet streets. But it is when we are in a period of long-suffering that we have the opportunity to dig deep into the core of who we are. To feel the feelings, to cry the tears, to question the God of the universe, to relate with the suffering of our Savior in ways that are not possible during seasons of ease. And to reflect the light of Jesus in a way we can't when things are going our way.
So though I do hope and pray that my cancer will really one day be in the rearview mirror, I am learning to seek the glory to be found in the lingering hard places. I am learning not to just wish and pray myself to the end but to seek the value of the middle space.
Sometimes it's hard. There are days when God feels far away.
But because I know that he will never leave me nor forsake me, even when it feels like he has done both, I can do this. And I dare to hope and pray that not only will I survive this year of cancer but that I will thrive through it. Not because I know that there is a blessing to be had at the end of it, but because I know there is something to be gained in the suffering that cannot possibly be gained without it.
And because it's when I sit in my pain that I long for heaven, is there a better thing to long for? I don't think so.
Photo Credit: ©iStock/Getty Images Plus/spukkato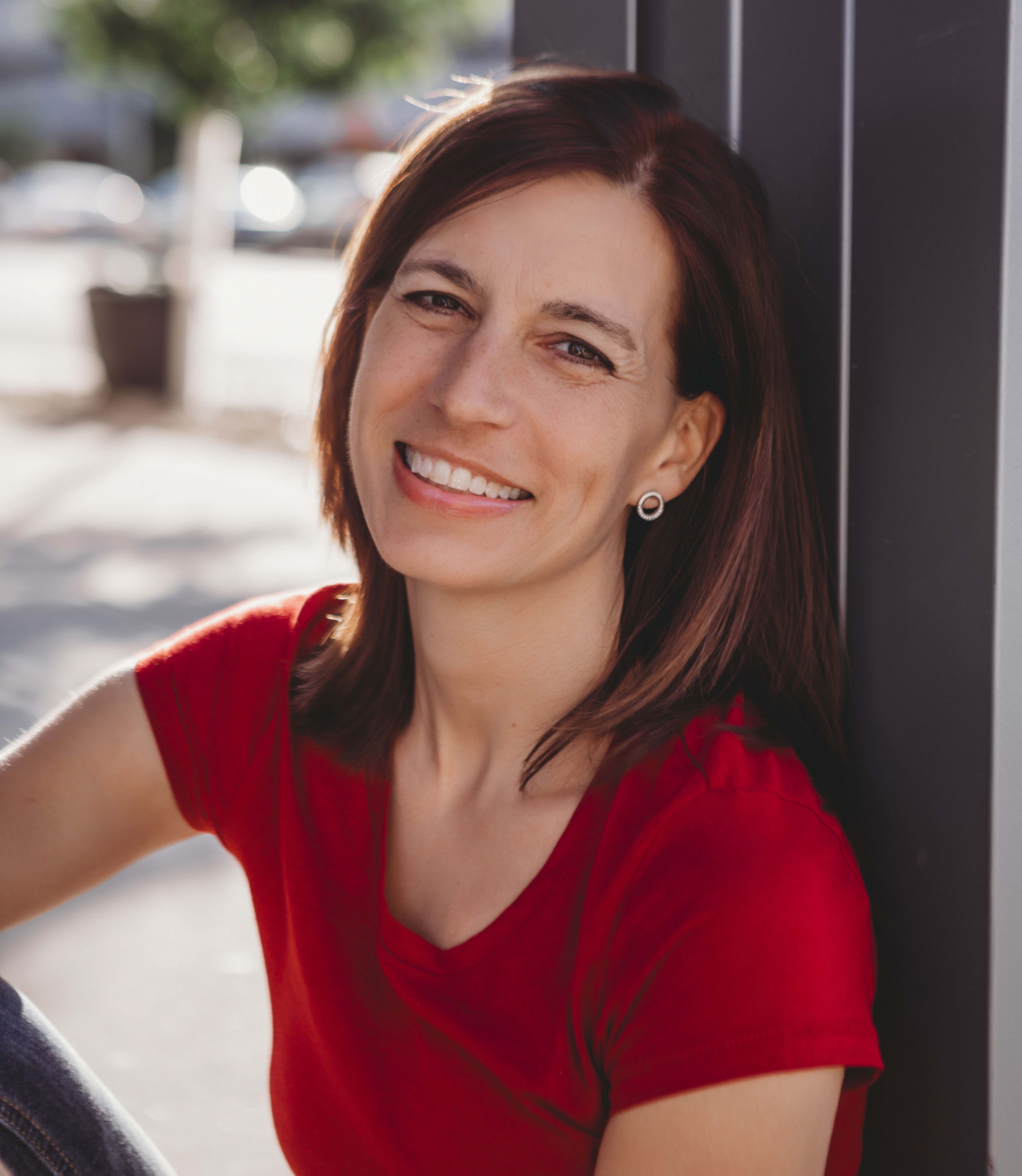 Kim Harms is an author, speaker, and part-time librarian with two decades of freelance writing experience. She has a degree in English from Iowa State University. She and her husband Corey have three super-awesome sons and one crazy dog. A two-time breast cancer survivor, her first book, Life Reconstructed: Navigating the World of Mastectomies and Breast Reconstruction (Familius), is a guide for women walking the breast cancer road. She is currently working on her second book, a devotional for women going through breast cancer. She also offers breast cancer resources at her website, kimharms.net. She can be found on Instagram @kimharmslifereconstructed.
Related podcast:
The views and opinions expressed in this podcast are those of the speakers and do not necessarily reflect the views or positions of Salem Web Network and Salem Media Group.
Related video:
Click to read the full article.
Photo and video Credit: ©SWN Design/©GettyImages
---
---