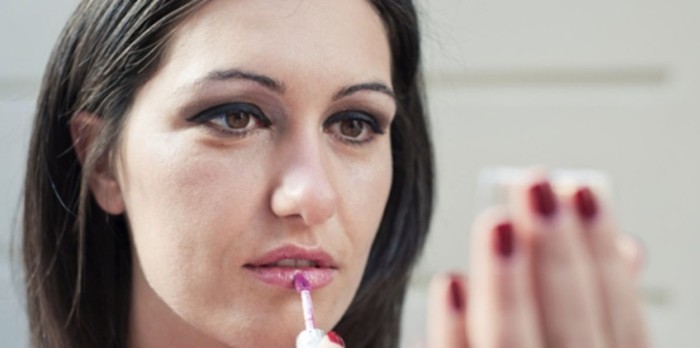 Have you ever realized that when we insult ourselves, we are actually insulting the Creator of the Universe?
I have a "beauty" routine I do whenever I am about to leave my apartment. It involves me looking at myself in the mirror, and it goes something like this. Head up, chin up. You don't want double chin. Suck in your stomach. Now your face looks strained. Relax your neck. Turn around, how's your butt? How do your thighs look? Are they touching? Feet out wider. Your hair looks flat. Why aren't your bangs laying right? Shoulders down.
This depressing monologue is usually followed by a big sigh before I head out the door.
I know I am not the only woman out there who has a constant battle with herself over the way she looks, or thinks she wants to look, or thinks she's expected to look. Not a single day goes by that I don't think at least one negative thought about myself. It's usually a thought about my body but sometimes it's about a personality trait or how I'm not as good at something as a friend. I can get pretty creative with my insults. Just recently, I actually looked at my fingernails and thought they looked awful. Fingernails, people.
It's amazing what kind of treatment we put ourselves through. What's more amazing is that when we really think about who we are criticizing, it's not ourselves.
"Before I formed you in the womb I knew you, before you were born I set you apart; I appointed you as a prophet to the nations." -Jeremiah 1:5
Have you ever realized that when we insult ourselves, we are actually insulting the Creator of the Universe? We are telling the One who threw the stars up in the sky that He made a mistake when he set our cheekbones too low. We are telling God we hate the way He made us blonde; we would have been much happier as a brunette. The God who grows the majestic Sequoia tree, the God who makes a breeze blow on a hot day, the God who paints flower petals the colors of the rainbow, is the same God we trash when we curse our bodies for being too fat, too skinny, too slow, too muscular. We are insulting our Lord who, among all of his creations, created us to be his children. His children whom He loves and adores and is proud of.
"For you created my inmost being; you knit me together in my mother's womb. I praise You because I am fearfully and wonderfully made; Your works are wonderful, I know that full well." -Psalms 139:13-14. 
This whole concept of "criticizing the Creator" really became clear to me during a college photography class. For two semesters during my junior year, I traipsed around campus with a borrowed camera capturing shots of friends, found objects, and the great outdoors. We had assignments due at various times throughout the semester, and one assignment in particular was to recruit a friend for an outdoor photo shoot. One of my girlfriends (who is still one of my good friends today) was tall, blonde, and gorgeous- the perfect subject. I knew she would make any picture I took look fabulous.
I took her to a beautiful creek on campus, and we spent an afternoon posing in the sunlight. We had a blast, and I loved capturing my beautiful friend on camera. Once the images were uploaded to my computer, I remember looking through them and thinking gorgeous, gorgeous, gorgeous! I couldn't wait to show them to her. When we finally sat down and looked through the photos, her reaction was quite different than how I imagined. She didn't like any of them. She made remark after remark about how awful she thought she looked in the photos. I kept quiet, but I was completely insulted. I understood her words-she was criticizing herself-but as the photographer who had captured the images, I felt like I was the failure.
How many times do we do the exact same thing to God? When we spit out ugly words to describe our bodies and physical features, when we define our self-worth based on our pant size, when we portray ourselves as anything less than daughters of the King, what is that saying about our Creator? Do we even think of Him when we belittle ourselves?
For me, criticizing myself is something that I have been doing from a very early age. It's scary how naturally it comes to me. Sometimes, the first thing I think when I wake up in the morning is I already feel fat. I don't even give myself a chance to get out of bed! Why do we do this to ourselves? We wouldn't treat a friend the same way would we? No. We are gracious to our friends, yet we look in the mirror and berate ourselves for gaining a pound or for having frizzy hair.
Take a few minutes to make a list of five things you like about yourself. They can be physical attributes, personality traits, quirks, talents, whatever! The only rule is that there has to be five. Perhaps the best way to combat our quickness to negativity is to be even quicker to focus on the One who formed us in His likeness. It is He who made you with dark, beautiful skin. He hand placed all of the freckles that run up and down your arms. He painted your eyes green and your hair red. Remember that you are loved and cherised and adored.
"I have loved you with an everlasting love; I have drawn you with unfailing kindness." - Jeremiah 31:3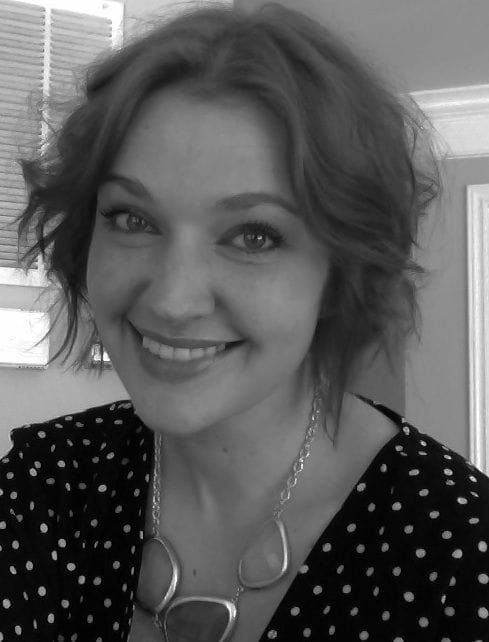 Lacey Ostoj is a twenty-something living in Durham, NC. She loves hanging out at coffee shops, crafting up a storm, and trying new baking recipes. She loves Jesus and enjoys encouraging others through her words. You can find her at humming-right-along.blogspot.com, where she documents daily life.
---
---