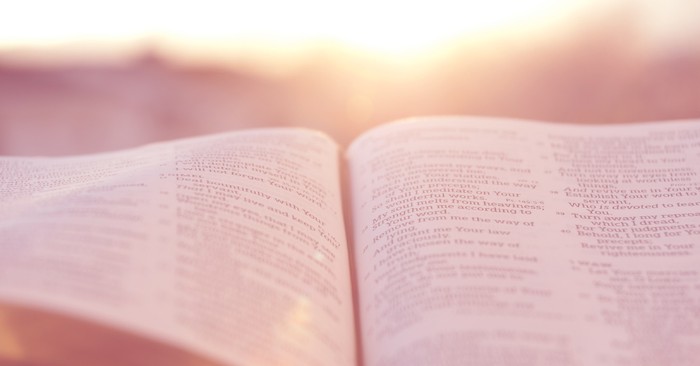 What can you do if you feel like you are striving too much this Christmas?
Christmas is a wonderful time of the year, as the famous Christmas song says. But it can also be a very stressful time of the year, particularly when you see and hear about all the Christmas-y things everyone else is doing and feel like you and your family are falling short. Christmas can so easily turn into a competition--whose house is decorated the best (or first), who bought the best gifts, who watched the most Christmas movies, whose church Christmas pageant is the best. These things--all wonderful aspects of Christmas in themselves--can make us feel pressured to live up to the expectations that come with the holiday season. Of course, this is the very antithesis of what Christmas is all about. At Christmas, we celebrate the amazing fact that God came to earth as a little baby. Jesus became flesh in order to free us from all of our striving and running and doing. He came to take our burdens, to offer forgiveness, and to provide us rest. As Ann Voskamp says in her book
The Greatest Gift
, "But if you slow and still and wait, Advent whispers to you: there is one God who was cut open for you. He let His blood run so you can stop running." So, what can you do if you feel like you are striving too much this Christmas? Lisa-Jo Baker, on her blog Surprised by Motherhood, offers some helpful thoughts in her post "
The Way You Celebrate Christmas is the Right Way
." Baker details a day in the life of her family during this Christmas season. It is not an exceptionally Christmas-y day. They did not bake Christmas cookies, go ice-skating, or decorate the house. They did, however, embrace the time they had together, simply curling up on the couch together by the Christmas tree and watching TV. "This is what the Christmas season looks like for us so far. We're not doing a lot. And frankly I wish we were doing even less," says Baker. It defeats the calling of Christmas on our hearts to think that we have to celebrate Jesus' birth a certain way or in the way the world tells us to. Baker provides another important reminder that will hopefully allow you to relax this Christmas season and simply enjoy God's good gifts:"The way your family rejoices, the way they find to ease their weary shoulders at the end of a long year, that's the right way." Perhaps the best way to celebrate Christmas may be to begin new traditions, or to embrace traditions that may seem contrary to how the world does things. Crosswalk.com writer Shawn McEvoy in his article "
One American Evangelical Dad's 25 Rules of Chrismas
" suggests being open to molding Christmas traditions to what is best for your family, rather than the other way around. "If you don't like something about Americanized Christmas, like it anyway... your way," he says, and then provides an example of how he and his family enjoy Black Friday shopping in their own way--a way that is relaxing, fun, and makes it possible for genuine family fellowship. This Christmas, my husband will be with me and my family for the first time. I know some of my family's traditions will be different than the traditions of his family, but I am reminded that Christmas transcends its traditions; it transcends place, it transcends the world's materialism, and it transcends the expectations to which we hold ourselves. Instead, at Christmas, we are reminded that Jesus came to earth, in a very unlikely place, in a very unlikely way, just like the very unlikely (but true!) way he comes to indwell those who believe in Him. I pray that this Christmas, you too will be reminded of this gift.
Photo courtesy: Wikipedia
Publication date: December 16, 2015
Veronica Neffinger is the editor of ChristianHeadlines.com
---
---