If you've ever attempted a family devotion you know the awkwardness that can come with it. One kid doesn't care to participate, the toddler is two minutes from a meltdown for having to sit still, and the teen feels entirely too cool to sing along with her family. If you're not mindful, your face will make it clear you're just as uncomfortable as they are. I totally know the feeling.
While you know God wants you to seek Him as a family, nudging kids to sing and listen to cookie-cutter lessons on Noah's ark isn't quite what you envisioned. If not improved, these uncomfortable moments can make us doubt our ability to lead our children spiritually, leaving it up to the youth ministry to teach them about Jesus.
The truth is, though, if we ever want to see Christ magnified in our homes, we have to meet our kids where they are and show them Christianity goes beyond Sundays.
But how, if we can't seem to break through the discomfort in the air during family devotions?
Here are three remedies to liven things up and effectively dive into God's word with the whole gang.
Photo Credit: © Getty Images/Wavebreakmedia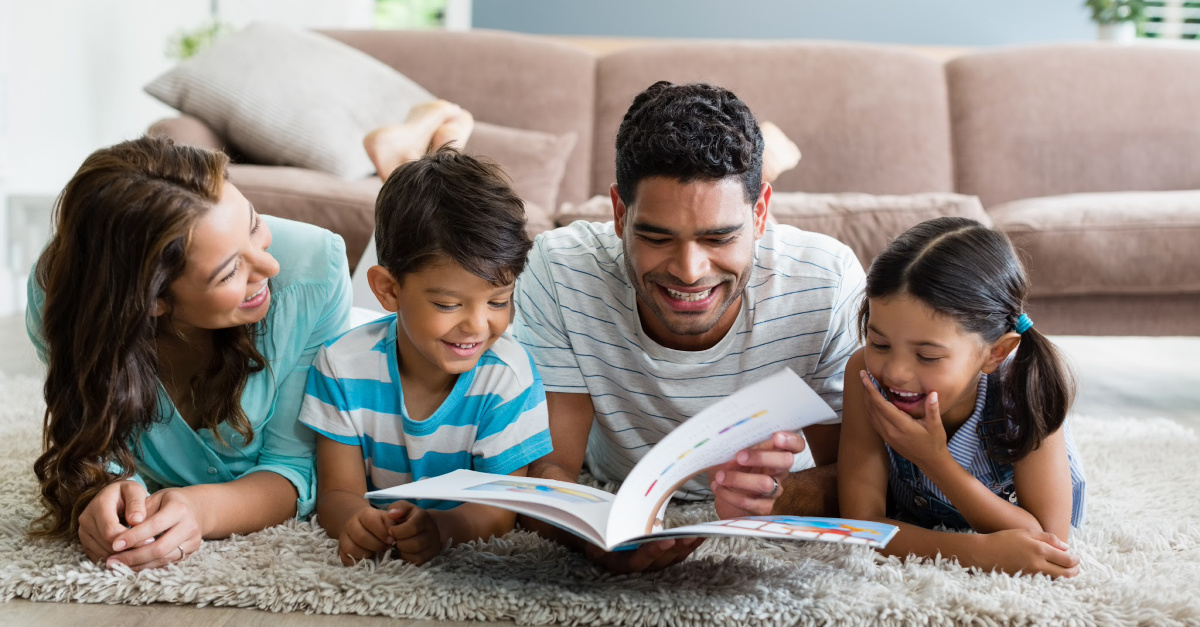 1. Go at Your Family's Pace
Start simple. When your kids are younger or this is new for your family, it's not the time to study original languages or genealogies (unless you know your crew will enjoy that). Help them digest the Bible in bite-size chunks. This will not only be easier for you, but will also give them confidence as they're able to remember more of what was said.
When my seven-year-old gives me blank stares, that's a red alert that we've packed too much into one family devotion and need to pull back. It may seem like the right thing to do is discipline a kid who has loss interest in the devotion, but ask God to give you wisdom. It could be a situation where the child has absorbed all he can handle in that moment. It's better for it to feel enjoyable and not forced, even if that means it only lasts for ten minutes.
Perhaps a verse-of-the-week approach will simplify things, or try staying on one story for a whole month, discussing different parts each week. You don't have to cram! Just be consistent, and eventually you'll be able to tackle the deeper topics.
Photo Credit: © Getty Images/Wave Break Media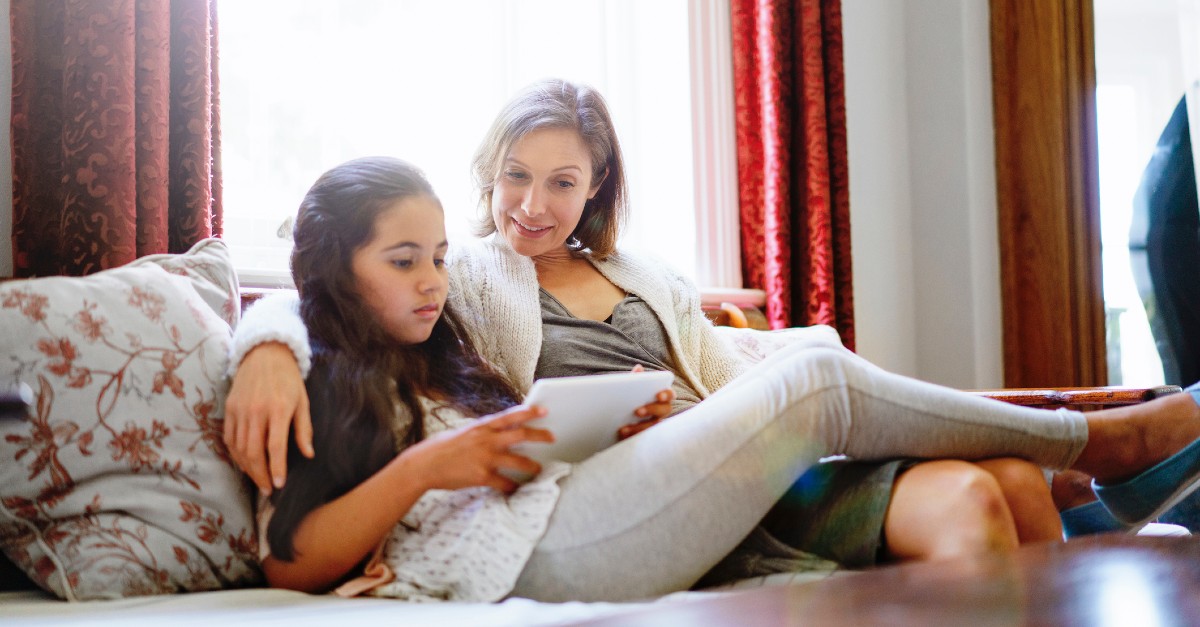 2. Break the Mold
Worship doesn't have to look like what we see in a church setting. You're at home, and you have even more freedom! Kids know when things feel stuffy or fake. If clapping and lifting their hands isn't what they want to do, don't make them. Incorporate their interests into worship, and have fun.
While a kitchen table or living room couch may seem ideal for a family devotion, not everyone likes that setting. The eye contact and expectation of an answer can make some kids shy away from participating.
Try playing worship music while they paint. Maybe go outside and let them play quietly as you worship beside them. You can sing and discuss Bible verses in the car on the way to the grocery store or while walking around your neighborhood together.
Deuteronomy 6:6-7 shows us there's no limit on where we can talk about God with our kids. It says, "These words that I am giving you today are to be in your heart. Repeat them to your children. Talk about them when you sit in your house and when you walk along the road, when you lie down and when you get up."
At the end of the day, our hope is that the culture of our home helps our children fall in love with Jesus. If they don't like our ideas, let's give them freedom to try their own. As long as God gets the glory and they're engaged, it's a win-win.
Photo Credit: © Getty Images/Portra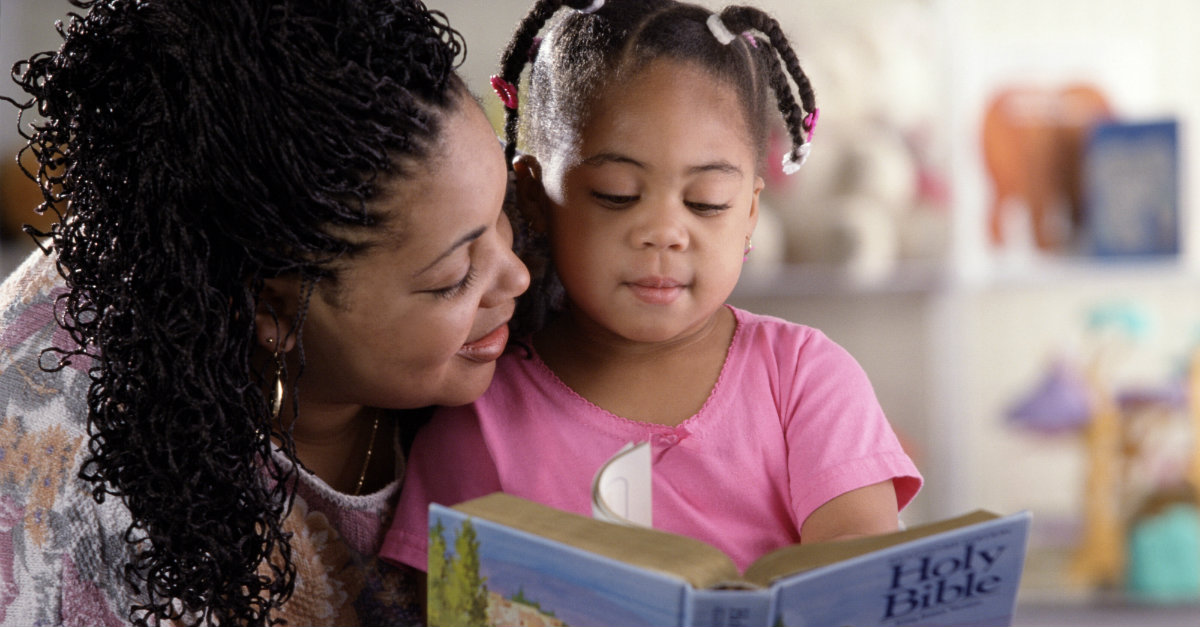 3. Welcome Their Questions
Questions come with the territory, and the older kids get, the harder they can be to answer. One thing we never want to do is shut down their questions with responses like "because the Bible says so" or "just have faith and don't question it." While our intentions may be good, this can discourage our kids from coming to us openly if they're ever having doubts about their beliefs.
Ephesians 6:4 says, "Fathers, don't stir up anger in your children, but bring them up in the training and instruction of the Lord." I don't know about you, but when I feel like my concerns are being overlooked, it doesn't make me very happy. We don't want to cause our kids to feel this way.
Always leave room for questions and be willing to shift the focus if a conversation takes an unexpected turn. Remember, meet them where they are. There will be times when we don't have an immediate answer. That's okay! As long as we're growing in our personal knowledge of God, we get to walk alongside them.
One subject I consider vital, especially for older children, is Christian apologetics. It deals with many areas of science and history and how all these things point to Christ. As parents, we have a huge role to play in directing our children to truth. That's not to say we have to be experts on every subject. Who has time for that?
We do what we can while praying and trusting God with the outcome. Kids just want to know we're listening and we care. So be eager to hear their questions, even the tough ones that leave you scratching your head.
When you study the Bible at a speed that works for your family, remain open-minded about worship, and keep a listening ear for questions, your children will soon come to enjoy family devotions. In the midst of all our busyness it can be easy to outsource all things spiritual to the local church, but you can do this! Imagine raising a family that's so full of Jesus at home that you go to church ready to pour out to new believers and uplift your community.
Things are only awkward when they are unfamiliar. Think about it - discussing school or what's for dinner feels comfortable because those are routine conversations. The difference between the kindergartener crying at drop-off and the 1st grader excitedly waving goodbye as she runs to meet her friends is simply time. The more we do anything, the more comfortable it becomes. Family devotions may take time to become a norm in your home, but they'll soon be second nature when you continue doing them regularly.
As our families grow, we'll have to adapt our devotions again and again. Just know, our kids will always pick up on what we are passionate about. Our family's spiritual life is a reflection of our own. When we stand humbly in agreement with Joshua and say "as for me and my house, we will serve the Lord" (Joshua 24:15, ESV), God will direct our steps in leading family devotions that draw us all closer to Him.
Lord, thank You for blessing me with this family. I know You love them more than I ever could. Please help me to lead them to You, and show me ways to reach them for Your glory. In Jesus' name, Amen.
Photo Credit: © Getty Images
---