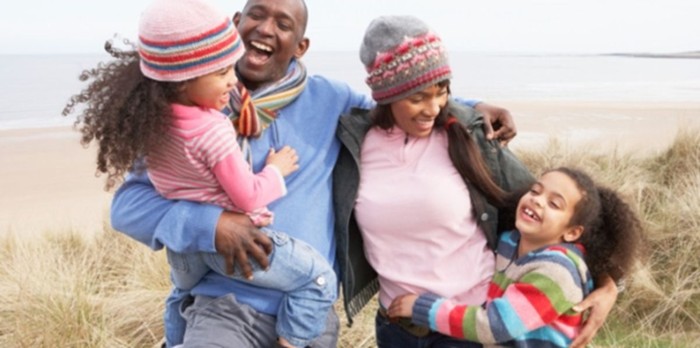 Life is busy and if we are not intentional about staying connected as a family, my husband and I find ourselves exchanging quick goodbyes over fountain drinks and ketchup packs.
I am not sure what happened. I assumed that once the diapers came off the busyness of life with kids would begin to settle down.
Boy was I wrong!
It's actually more like: once the diapers came off, we immediately filled the water bottles, put on the cleats and leotards, threw a ball in the car and headed to the gym or the field!
Life is busy and if we are not intentional about staying connected as a family, my husband and I find ourselves exchanging quick goodbyes over fountain drinks and ketchup packs. He will be headed to the right with a few of our girls and me to the left with whoever remains!
"Divide and conquer" becomes our motto and basically our method of survival!
Know what I mean?
Thankfully, one of the first conversations my husband and I had as newlyweds was with a mature couple about setting goals and boundaries. I can honestly remember listening to this conversation and respectfully thinking, "Duh."
They said things like…
Every good opportunity is not for you. Set your goals and measure your opportunities against the direction your family is headed.
Take time together to reevaluate where you are headed. Consider what's important to you. Pray for direction.
Now, ten years later, we typically find ourselves sitting on the other side of this conversation. However, I often find myself reflecting on these words of wisdom and contemplating our need to update and apply these concepts to my busy, at times chaotic life.
Maybe you are like me and thinking, "duh!" But maybe there's a slight chance you are reading this while sitting in a carpool line with your to-do-list hanging on your dashboard, a few sets of cleats, jerseys and ballet slippers sitting in your passenger seat. Maybe a relaxing evening at home is hiding out in your imagination and you have no earthly idea how you will ever accomplish all that you've committed to while keeping your sanity.
Here are 5 handy tips to help us refocus and reclaim our time!
1. Set goals as a family
Before every new "season," sit down with your family to set a few goals, even if they seem trivial or menial. You might want to serve as a family at a local outreach, but there is no way that can happen if you have football, soccer, and ballet every night of the week....believe me I know! You might decide that you want to intentionally get to know your neighbors, which may mean leaving some time open on a Saturday or Sunday!
2. Discuss your family's boundaries
Before you plan out your calendar, decide what you are NOT willing to do. That might look like deciding that whatever you commit to, you WILL have an average of 2-3 meals a night together as a family, spending quality time together. It might mean that you will intentionally monitor the times the television is on or the amount of time your children are playing games with screens (iPods, iPhones,"iWhatevers). If you don't set your boundaries, they will be set for you...believe me I know this too!
3. Envision the memories before you create them
While you are setting goals and creating boundaries, decide in advance a few of the memories you'd like your family to have. This will look different at every stage of life, but think about the conversations your kids will have as adults. What things would you like for them to talk about it? Do you want those conversations to include things like how you spent one day a month serving your community as a family or family "Stay-cations," or road trips? It helps to envision the future while planning the days!
4. Limit extracurricular activities
In our house it is one activity/sport per child at a time (yup that's all I can handle!), and we rarely carry that load every season. You need to decide what that looks like for you!
5. Plan a menu and embrace the dinner table...buy a crockpot!
Create a normalcy of sit down dinners or breakfasts or whatever works for your family. Then set some rules like "No getting up from the table during the meal," or "No singing at the table," or "No TV at the table." It takes work, but you will be shocked at how much good family time you can have together in a single hour around an organized meal.
This is definitely one of those post that I wrote for myself...praying that you are able to pull some helpful tips from it as well!
---
---