How to Make Meal Times a Ministry in Your Home
The table can be a powerful way of influencing the hearts and minds of your children, friends, neighbors, and even strangers with the sacrificial love and boundless servant heart of Jesus.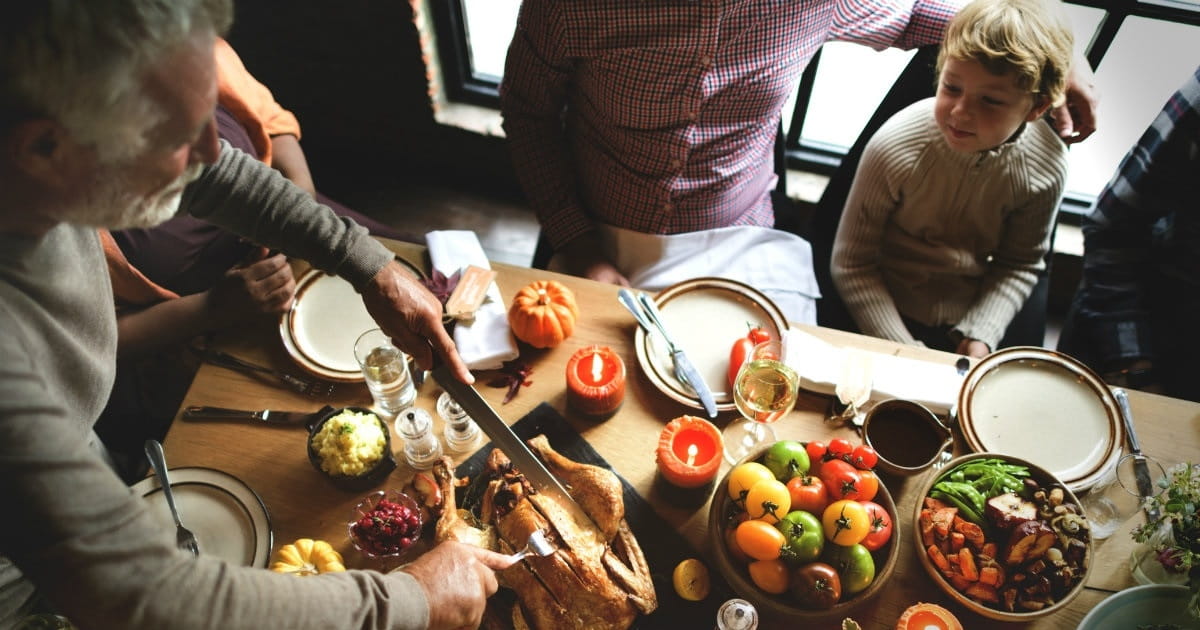 Candles flickered with the brush of the evening breeze floating through our Colorado deck, awash with the fragrances of geraniums and roses. It was a beautiful evening, and our table was beautiful as well. Multiple shades of green lettuce in our salad bowl provided a lovely backdrop for the dark-rose cranberries, salted and roasted mahogany pecans, stark-white goat cheese, pungent red onions, and chartreuse chunks of avocado sprinkled here and there. Twice-baked potatoes stuffed full with spinach and bacon adorned each plate next to sizzling chicken, hot from the grill. Crisp homemade whole-grain rolls shone with their glaze of butter. Sparkling cider bubbled in the cut-glass wineglasses.
The stage was set for the occasion of having all my young-adult children home together to celebrate my sixtieth birthday. And as is usual for us, we did our celebrating with a feast.
The excitement of being together once again spilled over into smiles and laughter, rousing conversation, and even tears as we celebrated, once again, what it meant to be us.
It's no accident that we feel this way. Creating a life-giving table in our home was a priority for Clay and me from the very beginning, and we both put effort and intention into making it happen. Actually, when I think of it, I was doing it even before I had a family.
As a young woman, I was captivated by the heart of Jesus—His compassion to see and meet the needs of those He rubbed shoulders with and His desire for many workers to carry out His loving purpose.
Jesus traveled through all the towns and villages of that area, teaching in the synagogues and announcing the Good News about the Kingdom. And he healed every kind of disease and illness. When he saw the crowds, he had compassion on them because they were confused and helpless, like sheep without a shepherd. He said to his disciples, "The harvest is great, but the workers are few. So pray to the Lord who is in charge of the harvest; ask him to send more workers into his fields." (Matthew 9:35-38)
From the time I read that passage in college, I said a passionate yes to the call to follow Jesus into the fields of harvest. That passion to follow stayed with me and eventually prompted me to pursue mission work both in the United States and abroad—even behind what was then the Iron Curtain. And I quickly learned that my table was an effective tool for sharing my faith and building relationships with others.
As a single woman almost until age thirty, I hosted many people in my home for snack-meal Bible studies, celebratory holiday gatherings and dinner evenings with friends, picnics outdoors, and a procession of one-on-one sessions with friends over strong tea or coffee. Over the years I learned more and more about how to make my table a place where His life would be shared, His love offered, His encouragement given to anchor those around us and to provide hope in a dark world.
After my husband, Clay, and I met and married, we felt that God wanted us to give ourselves as a couple to seeking ways to reach out into the harvest fields of our own lives to find those who longed for truth, who needed the love and forgiveness of Christ. We found that inviting people we met in our neighborhood, at work, and through friends into our home to feast at our table gave us many unthreatening opportunities to share His love with those who longed for it. And so our table was also a strategic place of ministry as we served His love and truth through sharing meals in a cozy environment.
This dynamic of faith and feasting—or perhaps faith through feasting—took on an added dimension when our children came along. When we had only littles, our approach to meals and snack times had to consider the individual personalities of our children, their love of delight, their short attention spans. But we still sought to make our table a place of influence. With a heart for mentoring and discipleship, I would whip up a meal, and Clay and I together would seek to capture the imaginations of our children and friends with table talk that inspired and stimulated conversation.
And we continued to do so through the years. Almost every night, without fail, we would gather round the dining table, light candles, turn on music—whether dinner was a simple bowl of soup or a beef roast with all the trimmings—and we would participate in the comfort and pleasure of each other's friendship over a meal shared together.
The soul satisfaction of belonging to one another, the anchor of commonly held traditions, and the understanding that our home was a sanctuary from all the pressures and storms of life—all these knit our hearts together into tight bonds that will not easily be broken. And all these we cultivated carefully through years and years of sitting down together, through multiple hours of cooking and baking and preparing meal after meal, through the disciplines of teaching manners and fostering conversation. Our determination to incarnate the life of Christ in every detail of our time together, even our meals, had forged a legacy of love.
And you can do the same. The table can be one of your most potent discipling tools, a source of great joy, and a powerful way of influencing the hearts and minds of your children, friends, neighbors, and even strangers with the sacrificial love and boundless servant heart of Jesus.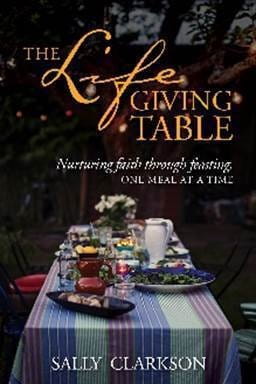 Adapted from The Lifegiving Table: Nurturing Faith through Feasting, One Meal at a Time, by Sally Clarkson, releasing October 2017 from Tyndale Momentum. Available online and everywhere books are sold.
Comments