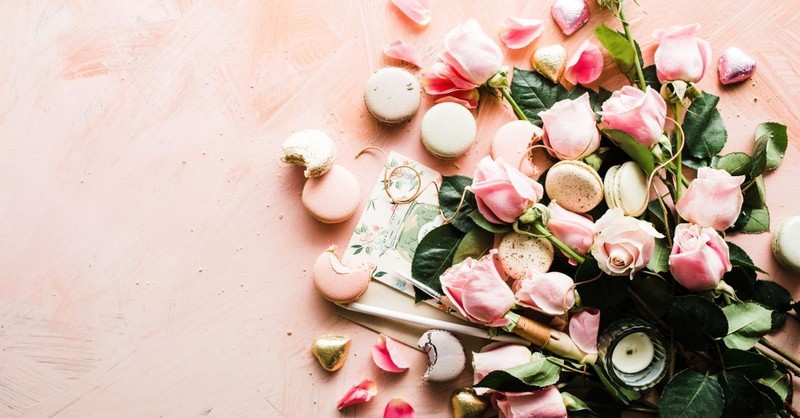 How to Have Realistic Expectations about Valentine's Day
Kia Stephens

iBelieve Contributor
Red balloons, teddy bears and endless aisles of chocolates usher in Valentine's Day before we ever see the month of February. Like clockwork, our favorite stores tee up the gaudy decorations to take center stage on the showroom floors. Without effort, our minds are escorted to thoughts of love, romance and chivalry.
Where we were previously focused on our New Year's resolutions, we now find ourselves thinking about how we will spend Valentine's Day. Will it be another year alone? Will our husbands be romantic this year, or will we spend Valentine's Day disappointed?
Sometimes, our romanticized view of Cupid's holiday simply may not measure up to our ideals. Whether married or single we may find ourselves wanting to stay in bed and gorge on candy while binge-watching several hours of Netflix. After all, this day can be salt poured into an already open and unhealed wound, depending on the condition of our relationships or lack thereof.
Resulting from failed marriages, seemingly endless years of singleness, and painful breakups, we sometimes accumulate unwanted baggage as it relates to Valentine's Day. Thus, this holiday can become a reminder of all that has gone wrong in our love life. Instead of Valentine's Day being a day we eagerly want to celebrate, it may become one we simply tolerate and muddle through.
The truth is, it doesn't have to be. Every woman who has given up on Valentine's Day can reclaim it. She can look forward to this day with anticipation instead of dread and discouragement. She can discover a new sentiment for this holiday, but it will require a change in her perspective. If you're standing at the intersection of ideals and reality, below are 4 truths that will help you have a balanced perspective on Valentine's Day. 
Photo Credit: Brook Lark/Unsplash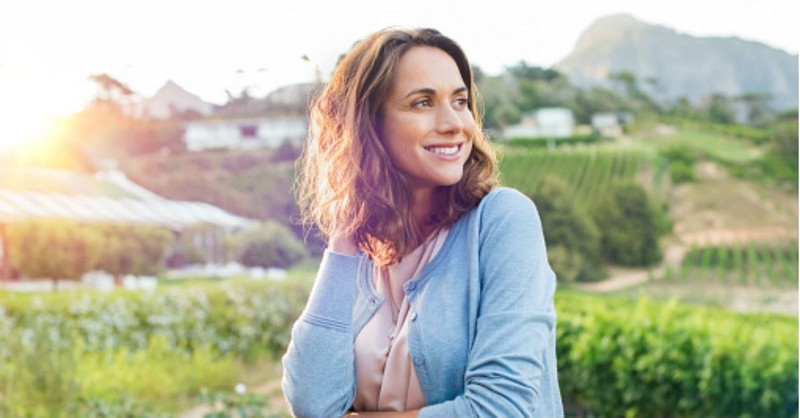 1. Remember: Love is Not a Feeling
Ever wonder what keeps relationships afloat after the warm fuzzies fade off into the unknown abyss? When couples find themselves past the Honeymoon phase and into the difficult seasons of marriage, what keeps them together? For some, it could be the fear of being alone, but for others I am venturing to say there is something much stronger.
It is an idea that was absolutely revolutionary for me. This idea has shifted my focus from fairytale-Cinderella-love to that of a mature gray-haired grandmother. I cannot pinpoint where or when I heard it but I am grateful for this single statement. Love is a choice.  
Although we may attribute it to butterflies in our stomach or the he-went-to-Jared commercials, love is so much more. We can choose to celebrate the beauty, resilience, and compassion of this type of love every day of our lives, not just on Valentine's Day. When we have this comprehension of love it makes the holiday inclusive of everyone rather than an exclusive few.
This view of love challenges us all to choose to love others rather than sit on the sidelines waiting for someone to love us. This is the love that compels us to serve others well, love a difficult spouse, and care for an ailing parent. This is the love we can celebrate without any reservation on Valentine's Day. 
Photo Credit: Thinkstock Photos/Ridofranz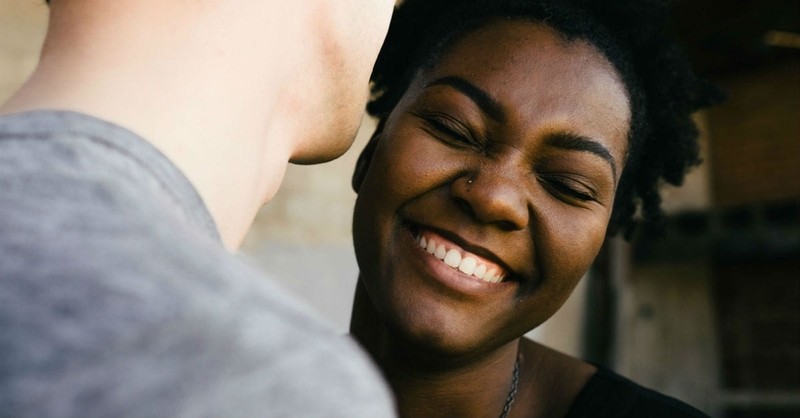 2. Remember: Love is Not Relegated to a Relationship Status
Contrary to popular opinion, your life has value outside of your relationship status. You were God's idea. He wanted you here. In Psalm 139:13 it says, "For you created my inmost being; you knit me together in my mother's womb."
From this one verse alone we see that God was intentional about our existence. He had an idea and then with great attention to details He handcrafted us in our mother's womb. We are one of a kind.
This ascribes value to us that surpasses our relationship status: we are more than single or married women. We are daughters of God—loved, valued, and wanted by Him. His opinion matters most. If you have deemed yourself unloveable or unwanted because no one is dawning your door with a big bouquet of flowers, know that every day of your life you have been, and will continue to be, loved by God. 
Photo Credit: Unsplash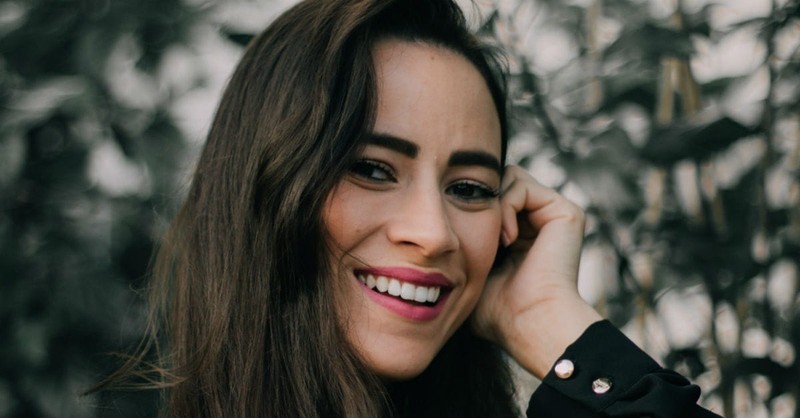 3. Remember: You Must Learn to Love Yourself
The commercialized view of Valentine's Day heavily emphasizes being on the receiving end love. Skilled marketers create commercials that appeal to our desire to be wooed and courted. It is in the natural make-up of a woman to want to be on the receiving end of love but when we examine Mark 12:31, we get a different perspective.
In this passage, Jesus was approached by one of the teachers of the law and asked which commandment was most important. Christ gave a two-part reply by first telling him to, "Love the Lord your God with all your heart and with all your soul and with all your mind and with all your strength." Then He said, "The second is this: 'Love your neighbor as yourself" (Mark 12:30-31).     
This straightforward passage challenges everyone who reads it to focus on love as something we do not merely receive, but rather something we give away. This exchange, however, can only happen after we have learned to love ourselves. Women must fall in love with themselves before they ever fall in love with a man.
This journey to self-love begins with God. Psalms 139:1 says, "You have searched me, Lord, and you know me." God's knowledge of us encompasses the totality of who we are. His view includes that humiliating middle school experience, our family function—or lack thereof—personality quirks, life purpose, deeply ingrained fears, bad habits, and hormones (need I say more?). With infinite wisdom, He gets us.
Taking the good with the bad, He continues to pursue us in spite of what He knows. Before time, He made a conscious decision to create, know, and love his daughters with unconditional love. A woman immersed in the love of God finds a satisfying serenity in being fully known. Knowing and embracing God's love is a precursor to loving ourselves and our neighbor. This Valentine's Day we can focus on learning to love ourselves first rather than looking for someone else to meet our romantic expectations. 
Photo Credit: Unsplash/Eduardo Dutra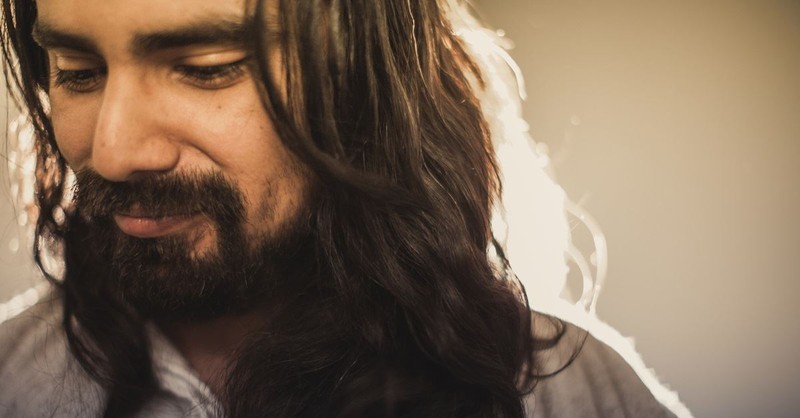 4. Remember: Love is a Person
We toss the phrase, "God is love," around carelessly not truly understanding the weight of our words. Many of us know this statement to be true but we may not fully grasp the gravity of it. What did the love of God cost?
Scripture reminds us of the costliness of love in John 3:16, when it says, "For God so loved the world that he gave his one and only Son, that whoever believes in him shall not perish but have eternal life."
God is love because He demonstrated it. There was nothing ideal about this selfless act. The greatest expression of love was the antithesis of everything we associate with Valentine's Day.
This ultimate demonstration of love wasn't pretty. Christ's death was gory, difficult, and unfair; but it was love personified. He endured the cross and its shame because He loved us first.
He had the ability to walk away and save himself yet he saw our need for a Savior. His love for us compelled him to make a tremendous sacrifice on our behalf. Whether we are single or married the love of God supersedes all comprehension. Who you were, are and will become is fully loved 365 days a year by the sovereign God. His love is enough.
In spite of us, He loved us. Despite the fickle nature of mankind God intentionally chose to bestow extravagant love on us. Though we are not deserving of this type of love He gives it freely if we choose to accept it. And for this reason, whether our love life looks the way we want it to or not we can embrace this love on Valentine's Day. 
Kia Stephens is a wife and homeschooling mama of two who is passionate about helping women know God as Father. For this reason, she created The Father Swap Blog, www.fatherswap.com, to be a source of encouragement, healing, and practical wisdom for women dealing with the effects of a physically or emotionally absent father. Each week through practical and biblically sound teaching she encourages women to exchange father wounds for the love of God the Father.  
Photo Credit: Lightstock
---
---