How to Build Routines That Matter for Your Life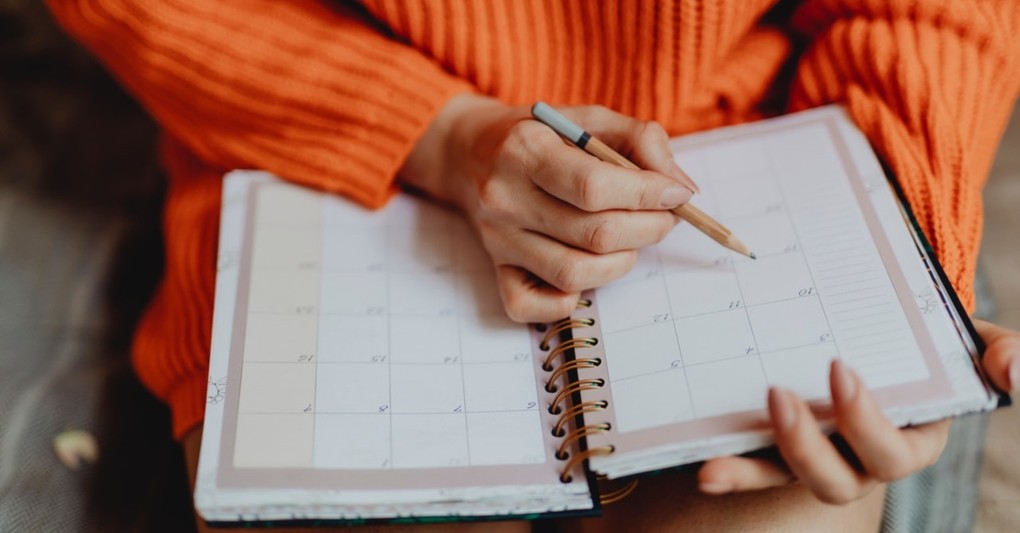 As a mom to three, I have many routines. None of which are carried out perfectly, because this seems impossible with kids. However, there is an ebb and flow to our day. How we go about school mornings, afternoons, and how we wind down at the end of our day. Add in the kids' sports, piano practice, and other extracurricular activities and there may be a little less flow. I don't always carry out these routines successfully, but they are there as a blueprint.
Most weeks come and go. Sometimes smoothly, and often with hiccups. Why? Because life is unpredictable. Life with kids is entirely arbitrary. Despite getting plenty of sleep the night before, there are some mornings when one child continuously drags his or her feet. Or the child who said they wanted hot lunch the night before is suddenly revolted at the thought of a cafeteria cheeseburger and must frantically pack their lunch as we are walking out the door.
While trying to prep lunches the day before, making sure kids go to bed at a decent hour, and having a habit of doing homework after school can be helpful, and may keep me a little saner, I'm not sure these are the routines that matter in life's bigger picture.
So what does matter?
Here are the questions to ask yourself, and the steps you must take to build routines that lean into what really matters to you and your family's life:
Photo Credit: © Getty Images
1. Ask Yourself "What Matters?"

Slide 1 of 5

Starting with the big picture can help us narrow things down. The lens we look through is just as important as the actual actions we take. As believers, we should keep the Great Commandment in mind.

"But when the Pharisees heard that he had silenced the Sadducees, they gathered together. And one of them, a lawyer, asked him a question to test him. 'Teacher, which is the great commandment in the Law?' And he said to him, 'You shall love the Lord your God with all your heart and with all your soul and with all your mind. This is the great and first commandment. And a second is like it: You shall love your neighbor as yourself. On these two commandments depend all the Law and the Prophets.'" (Matthew 22:34-40)

Let this be our lens. Loving God with all of our hearts and with all of our souls and with all of our minds. And loving our neighbors as ourselves.

Photo Credit: © Getty Images/Wave Break Media

2. Ask Yourself "What Season Am I In?"

Slide 2 of 5

Now that we have our lens, let us be kind to ourselves. Name what season you are in, this matters when making routines. If you are in a season with littles, your routines are going to look a lot different than someone with no kids, and vice versa. If you have continuously been striving to implement a certain routine that isn't sticking, give yourself grace and readjust.

Being overwhelmed isn't necessarily a sign your routines aren't working, it very well could just be the season you are in. However, sometimes when something isn't working it can be easy to just strive harder, push through. Adjust when needed.

Photo Credit: © Getty Images/monkeybusinessimages

3. Ask Yourself "What Is My Calling?"

Slide 3 of 5




"As each has received a gift, use it to serve one another, as good stewards of God's varied grace: whoever speaks, as one who speaks oracles of God; whoever serves, as one who serves by the strength that God supplies—in order that in everything God may be glorified through Jesus Christ. To him belong glory and dominion forever and ever. Amen."

God created us with specific talents and gifts. Yet, the busyness of life easily passes the time without us giving this a thought. Take time to ask yourself this question. The facets of our lives can be used for Kingdom work, but this doesn't happen without intentionality. Are you using them?

Get silent, get still. What is God asking of you in this season? It may be to lean in right where you are. Or, it may be to make a move, take a step of faith. Has He put something on your heart you have been reluctant or fearful of doing? Embark on whatever journey He has set before you.

Is it getting more involved in your church? Inviting friends to do a Bible study with you? Starting a family devotional? Making that neighbor a meal? Inviting that one family over? Seeing a counselor for something you've been needing to work through? There are things we are called to in our own homes and churches, right in front of us.

And of course, we all share a greater calling.

"And Jesus came and said to them, "All authority in heaven and on earth has been given to me. Go therefore and make disciples of all nations, baptizing them in the name of the Father and of the Son and of the Holy Spirit, teaching them to observe all that I have commanded you. And behold, I am with you always, to the end of the age." (Matthew 28:18-20)

As believers, we should use the gifts we have been given as an offering to share the Gospel. Share your testimony. Share your story.

Photo Credit: © GettyI mages/MangoStarStudio

4. Build Your Routines by Working Backwards

Slide 4 of 5

We have our lens, loving God and others.

We have acknowledged our current season.

We have taken the time to give thought to our current calling.

We have thought about how this calling can be used for the Great Commission.

Now we can get to the practicals. This is the stuff we normally think of when creating new routines, such as setting goals, laying out a plan, and making a schedule. These are important for sure, but if we hadn't taken the steps we did prior then we would not be building routines that matter for our lives.

Most of the time we start with the list of what needs to be done. Let's go against the grain here, let's make a list of what does not need to be done first. This frees us up instead of already feeling overwhelmed before we begin. It lifts a weight off our shoulders and helps us mentally categorize what needs to fit into our lives.

Then, work backyards. Instead of planning our days first, let's go big picture. Think of the year. At the end of this year, how do you want to say you loved God and others well. What season will you find yourself in this year? How will you use your calling this year? How will you share the Gospel? After you finish the big picture, think smaller. Month by month, week by week, day by day.

Now we have our blueprint. Remember this isn't set in stone, there is room for change and adjustments. We are continuously being shaped, changed, and sanctified. Hopefully, becoming more of the person God created us to be over time. This is good work. This is what matters.

Photo Credit: © Getty Images/YakobchukOlena

Let's Pray:

Slide 5 of 5

Lord, we are all too easily distracted. Most days and weeks pass by without us acknowledging what is most important. Help us build routines that truly matter for our lives. Help us first and foremost love you. Let our lives and routines display this. Help us love others as you have loved us. May we lean into our callings, stewarding all you have given us well. May our lives, testimonies, and stories lead others to you.

Amen

Photo Credit: © Getty Images/Motortion