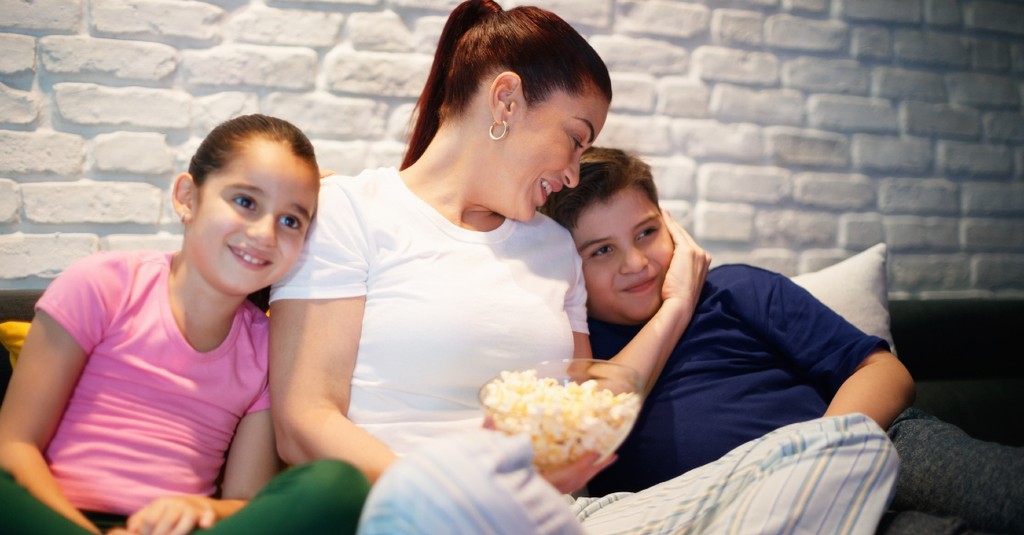 With all of America held up at home at the moment, it may be a good time to fit in a few more "family movie nights." You know, those lazy evenings where everyone gets into jammies a little early, popcorn fills everyone's bowls, blankets cover the couch, and you all snuggle up together for some relaxation.
Choosing a movie that everyone will enjoy can be a nice distraction from the stress that our changed routines inevitably brings.
In our house, we do our best to keep a pretty close eye on what media we expose our kids to. Psalm 119:37 says, "Turn your eyes from worthless things, and give me life through your word."
We take what we allow into our minds and home very seriously. That being said, one of our kids' very favorite things is when we announce it's "Family Movie Night!"
Having some safe go-to movies helps us ensure we know the content we are viewing isn't going to be too intense for the kiddos in our home.
Here are 10 family-friendly movie picks for a variety of ages that will engage and entertain the whole family:
Photo Credit: ©GettyImages/diego cervo
Slide 1 of 5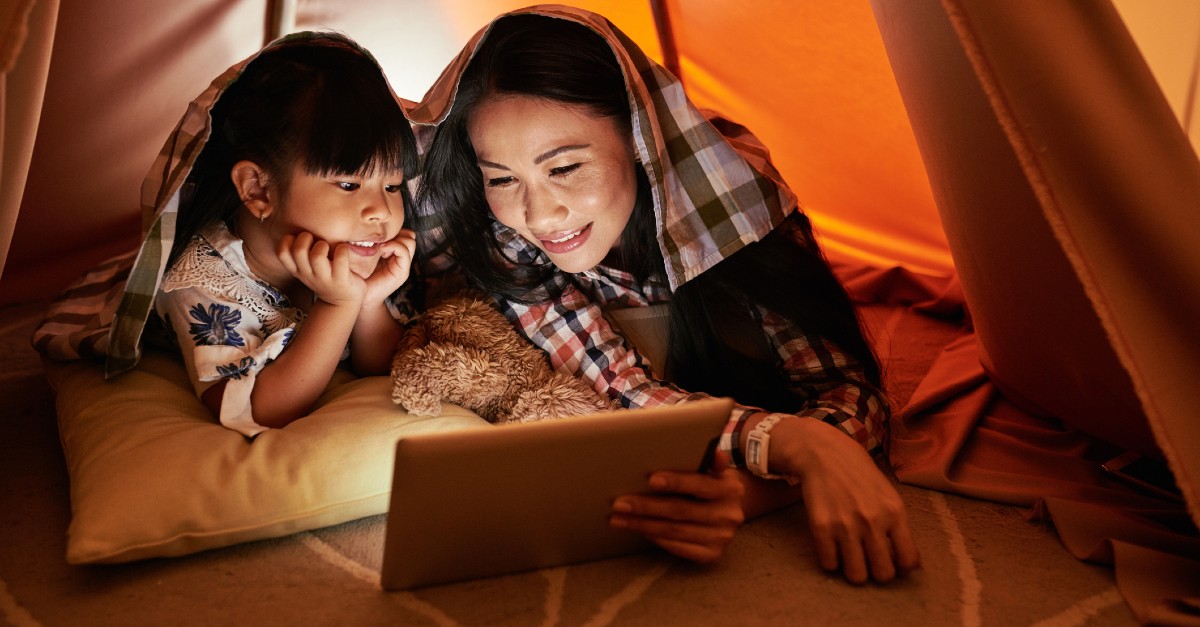 1. A Feel-Good Animated Movie
(2019, PG) Abominable is a fun, feel-good animated movie that has some positive takeaways for your family. Our family loved the elements of music that bring things to life in different scenes throughout the tale.
The animation is really lovely and the storyline is original for an animated film. The main storyline of the movie is about a teenager helping a lost Yeti make the long journey back to its family. Along the way, they have to dodge the efforts of a wealthy man and zoologist that are wanting to capture the Yeti for their own gain.
The main character does grapple with the loss of her Father and processes some feelings of grief along the way. Some of the positive takeaways are messages about working together, honor, loyalty and friendship, the value of life, and also exposes your family to a positive representation of Chinese culture.
Common Sense Media approves this as a family-friendly selection for ages 8+.
2. A Bear's Epic Adventure
(2015, PG) Paddington is based on the children's stories by Michael Bond. It follows the hilarious steps of a lovable bear that has to leave his home due to an earthquake. He makes it to London and finds himself a part of the adorable Brown Family. Paddington gets into all kinds of silly predicaments, which are sure to get the whole family chuckling.
Paddington is hunted by a taxidermist in which there are some intense scenes where Paddington is kidnapped and the Brown Family has to help rescue the bear. Overall the movie is very light-hearted and humorous.
Common Sense Media approves this as a family selection for ages 6+.
Photo Credit: ©GettyImages/DragonImages
Slide 2 of 5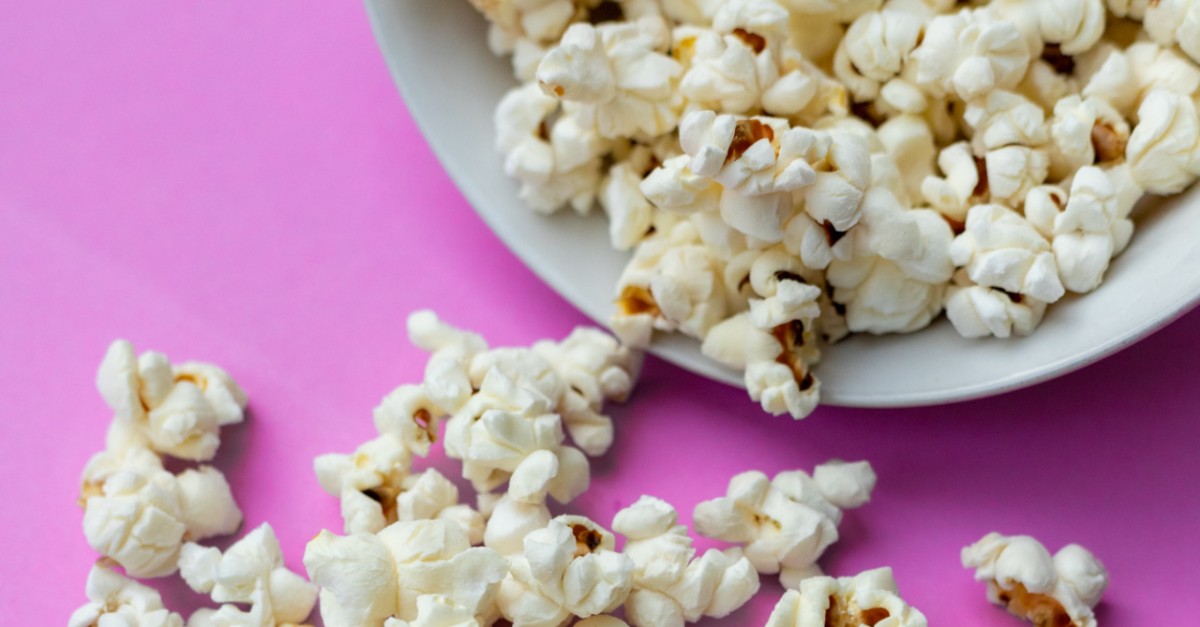 3. A Comic Book Hero
(2019, PG) This action-packed Marvel adventure is a great selection for tweens and up!
Spider-Man: Into the Spider-Verse is about a Brooklyn teen Miles Morales, who transforms into Spider-Man and becomes acquainted with other Spider-people from other universes. The movie is packed with action but the fighting is mostly cartoonish, making this movie a little less intense than some of the other Marvel options.
Some of the highlights of this selection are diverse characters, positive messages about courage, responsibility, loyalty, working together, and sticking with something
Common Sense Media approves this as a family selection for ages 9+.
4. A Beloved Pets Heroic Journey
(1993, G) Many of us probably have fond memories of this movie from our own childhood. Homeward Bound a wonderful family movie for all ages. There is little in this movie to be concerned in the way of inappropriate content, which is always a win.
The story follows Shadow, bulldog Chance, and the cat Sassy. Chance runs away from home. The group journeys through the Sierras, rivers, and come across a few wild animals in order to return to the family they miss and love.
The movie conveys messages of family, loyalty, and perseverance through hard times. There is lots of humor mixed into the plot that will keep younger kiddos engaged.
Common Sense Media approves this movie for ages 6+.
Photo Credit: ©Unsplash/Yulia Khlebnikova
Slide 3 of 5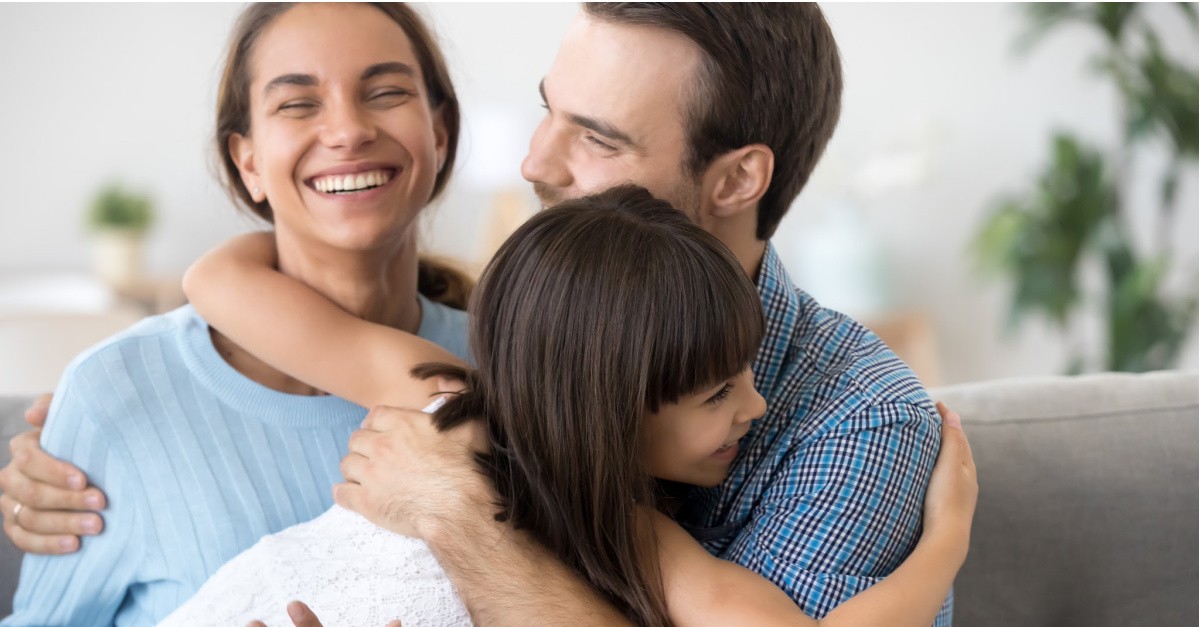 5. A Pixar Hit
(1995, G) Toy Story is a Pixar classic and one of the most iconic kids movies of all time. Every kid loves the idea that their toys have a real life of their own when no one is watching. Toy Story follows the adventures of Andy's toys.
His favorite, Woody, is a sheriff that is the leader of the bunch. In the first Toy Story Woody and friends go on a quest to retrieve Buzz who was nearly lost after being knocked out a window.
Sid, Andy's next-door neighbor, is a little scary. Overall the movie is clever, engaging, and will be enjoyed by the whole family.
Common Sense Media recommends this for ages 5+.
6. An Original Story
(2015, PG) Inside Out does a beautiful job of helping make sense to us some of the BIG emotions we all have to work through from time to time in an engaging and entertaining way! Watching this is a great way to open up conversations with your kids about how they may be handling loss, unexpected changes, fear, grief, and so on.
Even if you don't use it as a talking point, it's still a fun watch for everyone. The story is primarily told from the inside of an 11 year-old girl Riley's mind. The movie does have a few harder scenes: Riley runs away as well as times her fears are displayed.
Overall, the movie teaches a lot about the importance of processing all your feelings, the good and the bad ones.
Common Sense Media approves it as a family selection for ages 6+.
Photo Credit: ©Getty Images/Fizkes
Slide 4 of 5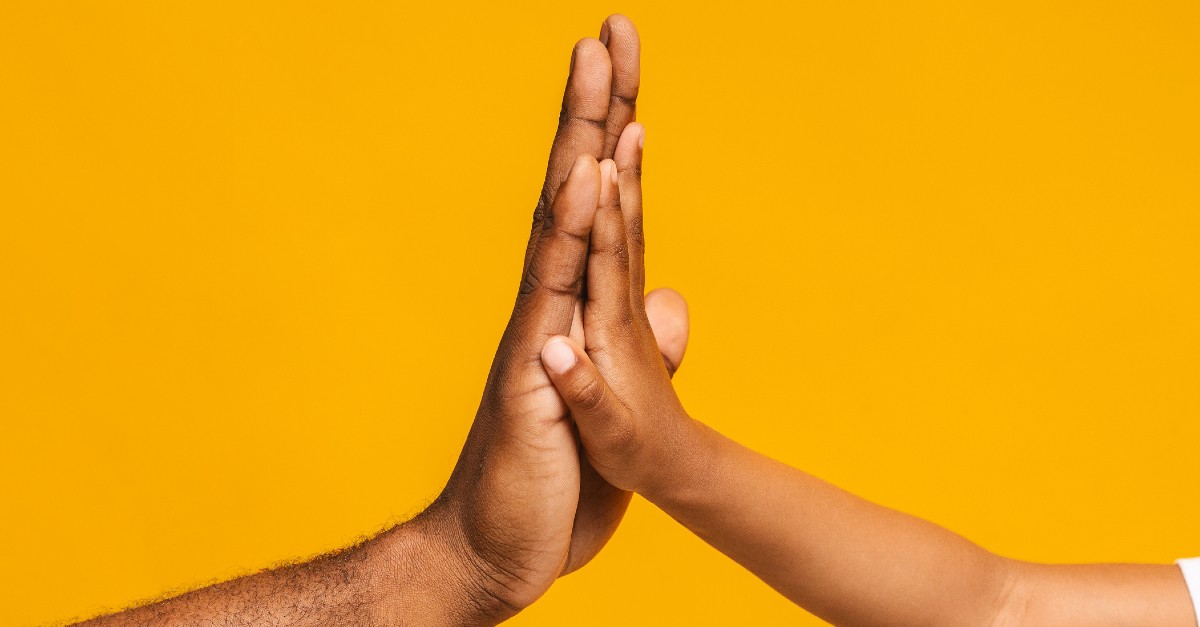 7. A Story about Going Against the Grain
(2017, PG) Ferdinand is an animated movie based on Munro Leaf's classic children's book that tells the story of a bull who prefers flowers and friendship to aggression and fighting. The movie's central message is one of nonviolence and not succumbing to pressure to do a certain thing if it goes against what you feel is right.
Ferdinand makes a series of sweet friends throughout the movie, starting with Nina, a young girl from the flower farm he lives at, to a quirky goat that helped him navigate his way through some tough situations. This movie is a lot of fun and filled with positive takeaways for the whole family.
Common Sense Media approves it as a family selection for ages 6+.
8. A Timeless Classic
(2005, PG) Looking for a great family appropriate book and movie combination? You can't go wrong with The Chronicles of Narnia: The Lion, the Witch, and the Wardrobe. This classic piece of literature tells the story of Jesus in an original and engaging way.
The movie does a great job following the plot of the book. Our family enjoyed listening to the audiobook in the car and then after we heard the story together we sat down and watched the movie for our family movie night.
There are some epic battles in the book/movie so you may want to wait till your kiddos are a bit older to dive into this one.
Common Sense Media recommends this movie for ages 9+.
Photo Credit: ©GettyImages/Prostock-Studio
Slide 5 of 5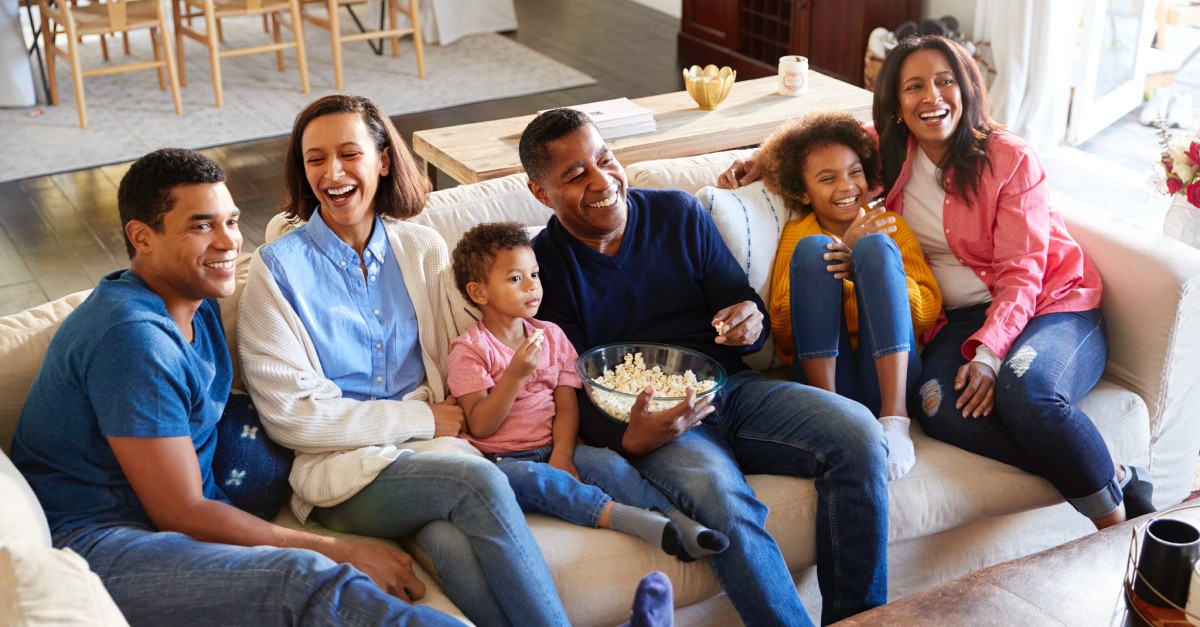 9. Disney Princesses in Action
(2019, PG) Frozen 2 is a sequel that doesn't disappoint. The catchy tunes, engaging storyline, and a sisterhood that is inspiring. Elsa, Anna, Christof, and Olaf go on a journey to uncover the truth about the past. Along the way, Olaf humorously comments on his growing maturity.
Christof struggles with finding the right way to propose marriage to Anna. Elsa and Anna have differing views on how to uncover the truth but in the end, they work together to save each other and Ardondale.
The movie has some fighting, talks more about the loss of their parents, and there are some grim truths to be uncovered about the past. Some positive messages include family loyalty, teamwork, true love, sisterhood, and shows two strong women working together to save their community.
Common Sense Media approves it as a family selection for ages 6+
10. A Story with a Strong Female Lead
(2016, PG) Moana tells the story of a Polynesian island chief's daughter who loves the ocean. When her island appears to be in danger, she follows the advice of her grandmother and goes on a quest to find the demigod Maui in hopes that he will help her restore the Heart of Te Fiti.
With Maui's help and a fearless attitude, he is able to right the wrongs of the past and restore life to Te Fiti and her village. Moana faces some obstacles along the way but overall the action is fairly mild and kid-appropriate.
The movie conveys messages of bravery, resilience, and curiosity. The picture of creation "restored" at the end is a great reminder that God will restore our fallen world and a chance to talk about redemption, restoration, and forgiveness with your kiddos.
Common Sense Media approves it as a family selection for ages 6+.
The silver lining of more time spent together at home is the chance to make some amazing family memories. Movies can be a low cost way to turn a normal evening at home into an event that everyone will love. Turn some of these lemons into lemonade by making the mundane memorable in your home.
Photo Credit: ©Getty Images/Monkey Business Images
Originally published Wednesday, 15 July 2020.