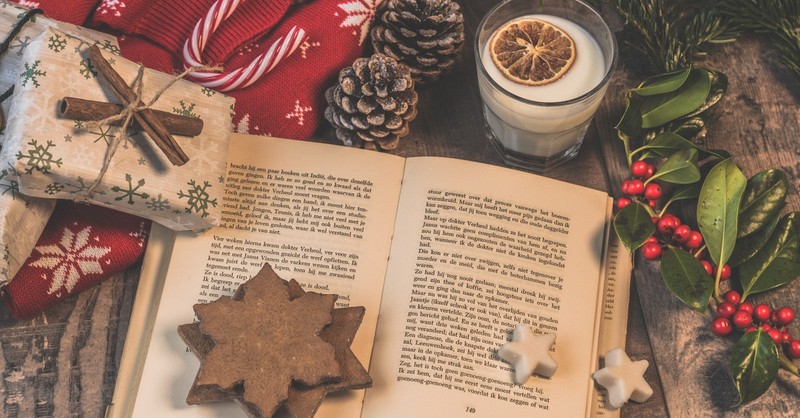 5 Christmas Traditions to Resurrect This Year
Veronica Neffinger

iBelieve Contributor
When used to point toward the joy of Jesus' presence, Christmas traditions can be sacred ways to embody for ourselves and others the wonder of God incarnate. Consider resurrecting some of these old Christmas traditions to help bring you and your loved ones some holiday cheer.
This year has been a tough year. This is something we can likely all agree on. A global pandemic, increased tensions within our nation, and a hotly-contested presidential election have left many of us feeling stressed, weary, and anxious. What we can also all agree on is that we need some extra holiday cheer this Christmas season.
I always love the holiday season, but this year in particular it feels like a balm to my soul. The increased focus on the Good News of God sending Jesus to earth, and his presence with us (Emmanuel), is something I'm clinging to more than ever. Christmas is a wonderful holiday for this reason, and all the lights, parties, desserts, decorations, and festivities can all be ways to point back to the joy that Jesus has come and is "God with us." This is why we sing "Joy to the World." Even in 2020, we can sing those words knowing they are true.
When used in this way—to point toward the joy of Jesus' presence—Christmas traditions can be sacred ways to embody for ourselves and others the wonder of God incarnate. That is why I want to suggest five Christmas traditions that you may want to resurrect this year to help bring you and your loved ones some holiday cheer, and to make this Christmas season a meaningful one.
Photo Credit: © Pexels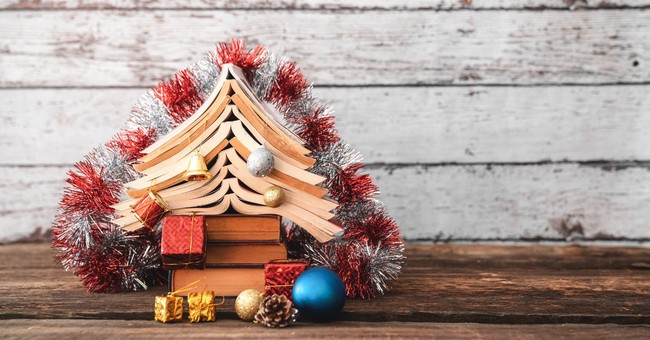 1. Caroling in Your Neighborhood
Of course, some Christmas traditions may look different this year because of the virus, but this is one Christmas tradition that is already perfect for social distancing. Simply dress warmly (if you live somewhere that's cold in December), gather a few friends or family members, and give your neighbors a Christmas serenade from their porch or yard. Some great song choices are "Joy to the World," "The First Noel," "Angels We Have Heard on High," and "O Little Town of Bethlehem."
2. Setting up a Nativity Scene
My family had a beautiful nativity scene growing up. It was a momentous occasion every Christmas season when my siblings and I got to help unwrap all the pieces and arrange the scene of baby Jesus' birth. Our set included shepherds, angels, the three Wise Men, Mary, Joseph, the stable, barnyard animals, trees, a big, bright star, and of course the manger with baby Jesus. Once the scene was set up and the characters were in place, we strung Christmas lights through the whole thing and then turned them on, along with the star. The result was truly magical. Setting up this Christmas scene always made me stop and reflect on Jesus' coming to earth, and seeing the nativity scene so many times throughout the Christmas season served as a beautiful reminder of the Christmas Story.
3. Using an Advent Calendar
There are so many options for Advent calendars these days. I even saw a cheese Advent calendar in the grocery store the other day! Whatever calendar you choose, the practice of setting aside a few minutes every day during the Christmas season to focus on part of the Christmas Story or part of God's character can be a wonderful way to prepare your heart for Christmas. One Advent calendar I've used in the past (similar to this one) had tiny flaps to open—one for each day of Advent. Inside each door was a Bible verse and a picture of something in the Christmas Story such as an angel, a shepherd, King Herod, the Star, Bethlehem, etc. It's a simple way to reflect on each part of Jesus coming to earth, and would be especially perfect for teaching children about the meaning of Christmas.
Photo Credit: © Getty Images/SonerCdem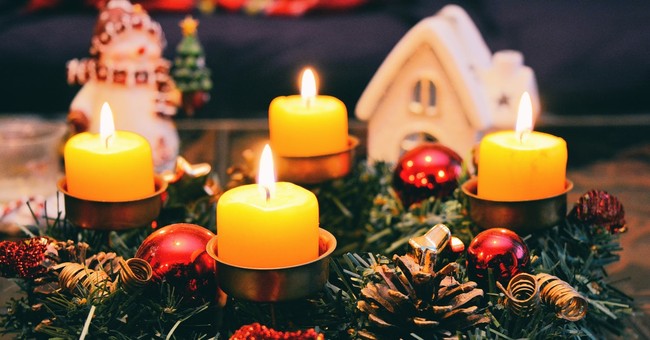 4. Celebrating St. Nicholas Day
Unless you are from the Upper Midwest, St. Nicholas Day may not be familiar to you. This day is observed on December 6th and is kind of like a "mini Christmas." Traditionally, children leave stockings out the night before and in the morning they are filled with treats (chocolate, oranges, candy canes, and perhaps some small toys). This tradition marks the life of St. Nicholas, who, of course, was the real-life figure who inspired our present-day Santa Claus. On St. Nicholas Day, in addition to receiving stockings filled with treats, children often learn the story of the real-life St. Nicholas who was a devout man in the early Church who became known for his generosity and gift-giving. St. Nicholas Day is sure to bring some extra joy to your family this Christmas season, as well as present an opportunity for a history lesson.
5. Reading the Christmas Story before Opening Gifts
Gifts are a fun part of the Christmas festivities, but it's important to remember why we exchange gifts at Christmastime to begin with. We give and are generous at Christmas because we are reflecting the ultimate gift God gave us by sending his Son Jesus to earth. Jesus is the greatest gift. Reading the Christmas Story with your loved ones can be a great way to recenter your celebration before diving into the presents under the tree. The story of Jesus' birth reminds us of his humble human beginning and of the joy that his birth heralded for all people. As the angels told the shepherds:
"Fear not: for, behold, I bring you good tidings of great joy, which shall be to all people. For unto you is born this day in the city of David a Saviour, which is Christ the Lord. And this shall be a sign unto you; Ye shall find the babe wrapped in swaddling clothes, lying in a manger. And suddenly there was with the angel a multitude of the heavenly host praising God, and saying 'Glory to God in the highest, and on earth peace, good will toward men'"
(Luke 2:10-14 KJV)
One other thing to consider while we are on the subject of gift-giving is perhaps you and your family may want to start a new Christmas tradition of giving this year. Samaritan's Purse offers a Christmas gift catalog, for example, in which you can choose to purchase a variety of gifts for those in need. Some of the gifts include helping bring clean water to a village, providing meals for hungry children, or care for mothers and babies.
Which one of these Christmas traditions are you going to lean into this holiday season? Do you have other traditions that help you and your family prepare your hearts for Christmas?
Photo Credit: © Getty Images/Natalia Bodrova
Veronica Neffinger wrote her first poem at age seven and went on to study English in college, focusing on 18th century literature. When she is not listening to baseball games, enjoying the outdoors, or reading, she can be found mostly in Richmond, VA writing primarily about nature, nostalgia, faith, family, and Jane Austen.
---
Want more interaction with the women of iBelieve? Join our fans, writers, and editors at the iBelieve Facebook group, Together in Faith, for more videos, stories, testimonies, prayers and more. Visit here to join the community!
Comments
---
---