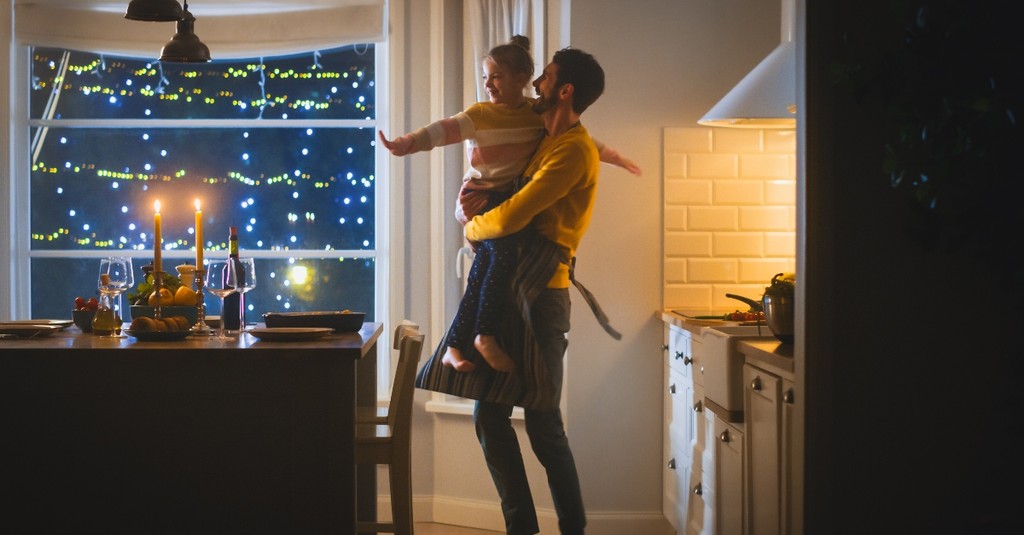 It's that time of year again when fast-food restaurants advertise the fish sandwich. Even the restaurant, affectionately known as "Jesus' Chicken," sells a fish sandwich for the Lent season. While the fried sandwiches are incredibly delicious, if you need something that doesn't come from the drive-thru to satisfy your Fridays – check out these tasty and low-prep alternatives below:
Photo Credit: ©GettyImages/gorodenkoff
Slide 1 of 4
Why Seafood on Fridays during Lent?
Many Christians fast or abstain from eating warm-blooded animals on Fridays to honor the sacrifice of Jesus' death on Good Friday. Catholics specifically abstain from eating meat on Ash Wednesday and all Fridays during Lent. Fish and other seafood are acceptable foods because they are considered cold-blooded animals.
According to an article David Philippart wrote for the U.S. Catholic site, the tradition of abstaining from meat and eating fish could point to the fact that red meat was an indulgence. "Some say that forgoing meat was forgoing a luxury, as meat was relatively rare for most people. This certainly would have been true in the ancient Mediterranean world in late winter—our time of Lent. Today this hardly seems true, since seafood is the luxury and hamburgers cost pennies. And besides, the tradition is to abstain from meat, not necessarily to eat fish. Eating vegetables suffices."
While I disagree since beef costs much less nowadays, I can attest to the high seafood prices. Living on the Gulf Coast of Alabama, I'm spoiled with fresh seafood and excellent restaurants that serve local shellfish and fish. While the seafood from the area is usually plentiful, it's not necessarily budget-friendly. I often use frozen seafood, and I purchase fresh shellfish and fish only when it is in season to cut costs.
Today, I'm sharing these tried and true family recipes with you. Whether you practice Catholicism or not, I hope you consider the meaning behind abstaining from eating warm-blooded animals on Lent Fridays and consider trying these fresh seafood recipes!
Slide 2 of 4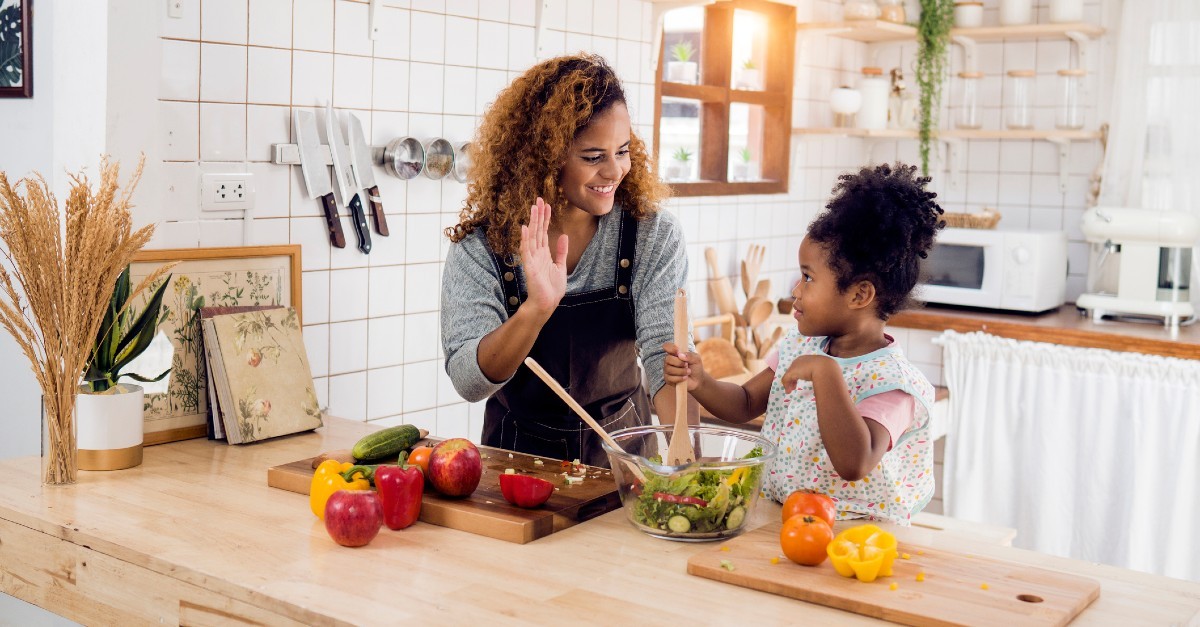 1. Patty's Parmesan Garlic Shrimp
We live for shrimp and crawfish boils during the summer in the south. And when it's winter, I like to whip this dish up using frozen shrimp to remind me of warmer days to come. It works great as an appetizer or a full meal with rice or pasta.
Servings: 2-3
Ingredients:
2 dozen large fresh or frozen shrimp peeled and deveined (If frozen, thaw and soak up as much moisture as possible). Leave tails on if desired.
¼ cup olive oil
¼ cup fresh parsley
3 cloves garlic, minced
¼ tsp crushed red pepper (adjust to liking)
¼ tsp fresh ground pepper
¼ cup salted butter, melted
½ cup Panko breadcrumbs
½ cup freshly grated Parmesan cheese
Instructions:
Arrange shrimp in an 11 x 7-inch baking dish. Pour olive oil over shrimp. Combine parsley, garlic, black pepper, and crushed red pepper (if using). Sprinkle over shrimp. Cover with foil and bake at 300 degrees for 15 minutes.
Turn the shrimp over and drizzle the ¼ cup melted butter over the shrimp. Sprinkle with breadcrumbs and Parmesan cheese. Bake uncovered for 5-10 minutes more.
2. Peggy's Shrimp Muffins
My husband often came home with baked goodies from the lovely ladies at his work who liked to spoil him. When one of these muffins finally made its way to me, I just had to have the recipe. We made them once for a family get-together, and they were so good everyone took home the recipe. My sister-in-law even made these for her daughter's wedding.
Not technically an entrée, but they are very filling. Heat a bowl of vegetable soup or prepare a house salad, and you have a quick and satisfying meal. These taste great with crawfish tails too.
Servings: 12
Ingredients:
1 stick of unsalted butter + 1 Tbsp butter
4 large eggs
2 cups grated or shredded sharp cheddar
1 large onion finely chopped
1 LB small shrimp (peeled & deveined)
1 box Jiffy Corn Muffin Mix
Instructions:
Coat muffin pan with nonstick spray and preheat the oven to 375 degrees.
Melt the stick of butter and let cool slightly. Sauté onion in 1 TBSP butter until soft. Add the shrimp to the pan, chopping the shrimp into smaller pieces as you cook it for 2-4 minutes. Mix all ingredients in a large bowl.
Fill each tin to the top and then bake for 20 – 25 minutes.
Photo Credit: ©Getty Images/ Thana Prasongsin
Slide 3 of 4
3. Easy Crawfish Etouffee
Not much prep goes into this go-to etouffee recipe. While this is not a traditional etouffee made with roux and tomato base, the flavors meld nicely. Are you craving the tomato flavor? Throw a can of drained diced tomatoes in there. Serve this over rice and pair it with green beans.
Servings: 4
Ingredients:
½ stick butter or 4 TBSP
12 - 16 oz. bag of frozen chopped onions and peppers
3 cloves garlic minced
1 LB frozen crawfish tails (thawed)
1 can of Cream of Onion Soup
1 can of Cream of Celery Soup
1 TBSP Tony's Creole Seasoning (adjust to liking)
Instructions:
Melt the butter in the pan, sauté vegetables until tender, add garlic and sauté for 2-3 minutes. Add the thawed crawfish tails and sauté until heated through. Add the rest of the ingredients, stirring and warming over medium-low heat.
4. Tuna Quesadillas
When I looked through cookbooks circa the 1950s and 60s, the stomach-turning things done with a can of tuna back in the day mortified me. So, no sharing of tuna loaves or gelatins from my kitchen. Try this new take on canned tuna—heat black beans or cook a Spanish rice kit for a fast side. Tuna melts are another quick and easy go-to.
Servings: 3-4
Ingredients:
2 small cans of tuna
3 large burrito sized tortillas
1 cup shredded sharp cheddar
¼ cup mayonnaise
¼ cup your favorite salsa
Salt and pepper to taste
Jalapenos (optional)
Sour cream (optional)
Nonstick spray, olive oil, or butter to grease the pan
Instructions:
Mix the tuna, mayo, salsa, salt, and pepper (adjusting the measurements to your liking). Spread cheese and 1/3 cup tuna salad on half of the tortilla. Add jalapenos if you like. Fold the tortilla in half. Repeat with the other two tortillas.
Heat a large skillet over medium heat and grease. Toast both sides of the tortilla until the cheese melts and the tuna is warm. Serve with sour cream and more salsa.
Slide 4 of 4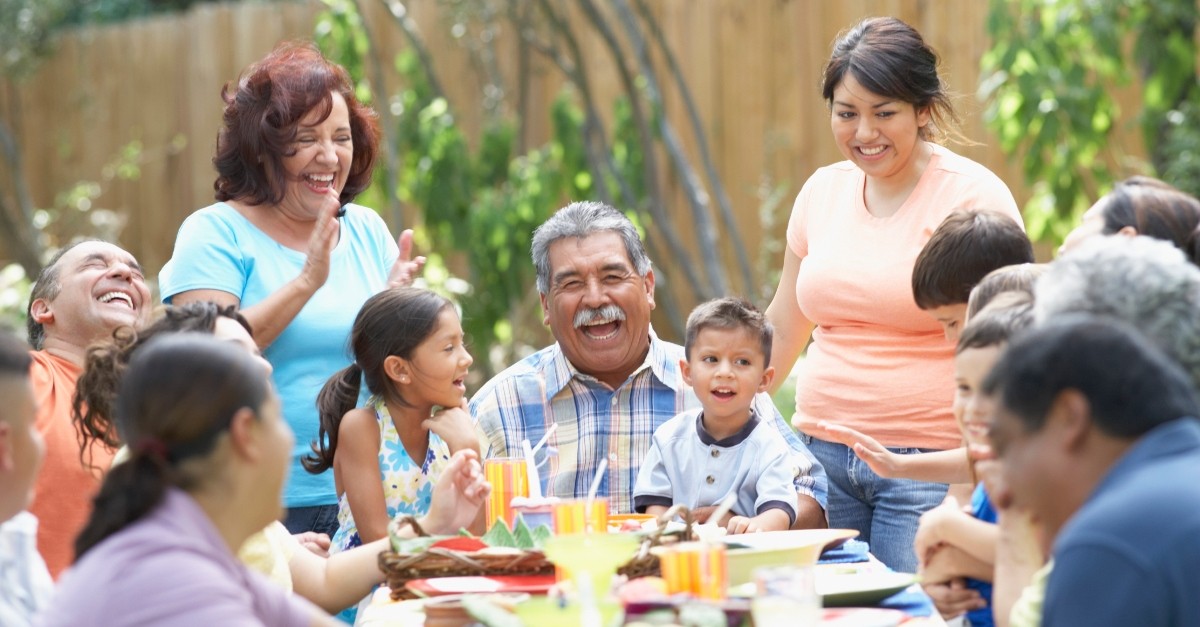 5. Grilled Mahi with Pineapple Mango Salsa
Here's an easy way to prepare Mahi or any other flaky white fish. We enjoy steamed rice and grilled vegetables with this dish. If it's too cold to grill in your region, a grill pan works fine.
Servings: 2
Ingredients:
2 filets of Mahi or other flaky white fish (thawed and patted dry if frozen)
1 tsp olive oil
1 TBSP Greek seasoning (adjust to your taste)
½ cup of fruity salsa. I usually buy fresh pineapple and mango salsa from our local store for convenience. I make this one from Taste of Home when I have more time.
Instructions:
Rub the fish with olive oil and generously coat with Greek seasoning. Heat the grill to medium heat and cook through flipping once. Top with your favorite sweet salsa.
As Lent calls us to slow our pace and reflect on the sacrifice of Christ, let's honor this season by declining the convenience of running through the drive-thru at Long John Silver's or Captain D's. Instead, let's allow Lent to draw our family together at the end of a fast, crazy week to enjoy a fresh, faith-based take on seafood. Let's experience the simple pleasure of new foods with familiar faces. I encourage you to take time to cook these meals together and to discuss the significance of warm-blood animals, the sacrifices they made in the Old Testament, and the sacrifice Jesus made in the New Testament to bring us salvation.
May we all slow down and remember the Selflessness that brought us life.
Photo Credit: ©Getty Images/Jack Hollingsworth
Originally published Saturday, 05 February 2022.