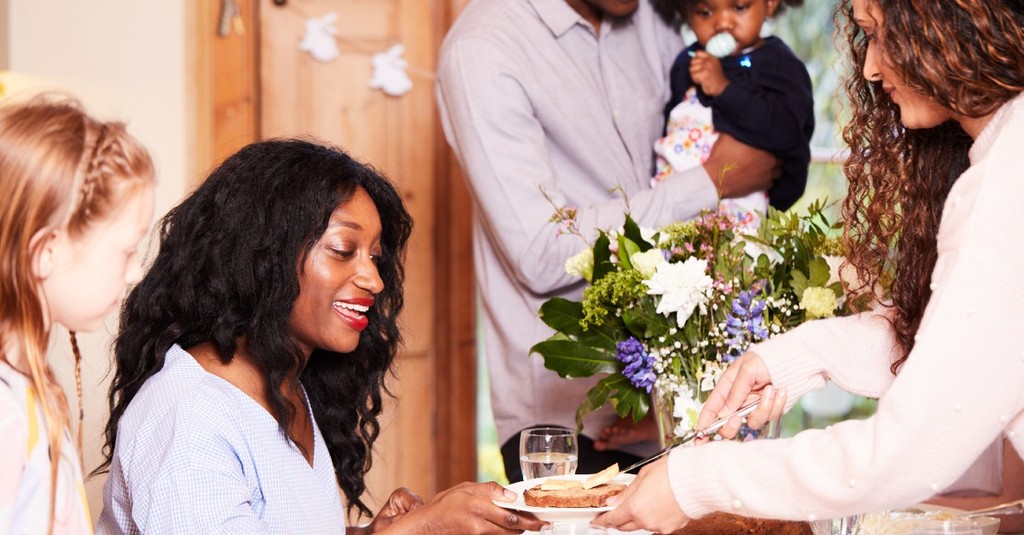 Easter is a time to remember the resurrection of our Lord Jesus Christ. Traditionally, following church, families will celebrate Easter by having a special spread for dinner. In this article, I am going to share five fun recipes for your Easter dinner. (As a side note, the majority of these recipes are vegetarian; however, there are a few recipes that include meat.)
Photo Credit: ©Getty/Looks Like Me
Slide 1 of 4
1. Egg Salad
Egg salad is a personal favorite of mine. Growing up, my mother always made egg salad for Easter dinner. As my sisters and I got older, we would help Mother make this fun recipe. Egg salad is simple, but it does take a few hours to chill. For this recipe, you will need:
a dozen eggs
mayonnaise
honey mustard
celery (the celery is optional)
paprika
pepper
In a boiling pot, fill the pot up to the rim with cold water. After you have filled the pot with water, place the pot on the burner and wait until the water boils. Once the water boils, carefully place each egg into the pot. After placing all twelve eggs into the pot, let the eggs boil for 15-20 minutes. Once the 15-20 minutes have passed, turn the back burner off and let the eggs cool in the water. Mom used to say, "let the eggs soak in a nice bath."
Allow the eggs to cool for about 20-30 minutes. After cooling, you can crack and peel the eggs. Wash off each egg after you peel them to make sure no eggshells are left. Eggshells are not safe to consume; therefore, make sure there are no eggshells attached to any of the eggs. Once you have peeled and washed the dozen eggs, chop the eggs and place them in a bowl. After placing the chopped eggs in a bowl, mix in 1 cup of mayonnaise and ½ cup of honey mustard. Traditional egg salad normally contains regular mustard, but my mom always used honey mustard to sweeten up the egg salad.
Add chopped celery to the mix if you want to have fresh celery in your egg salad. Once you have mixed all of the ingredients together, you can sprinkle the top with paprika and pepper. The final step is to chill the egg salad for 3-4 hours or you can chill it overnight. Egg salad can be served by itself or it can be served on buns as egg salad sandwiches.
Enjoy!
Slide 2 of 4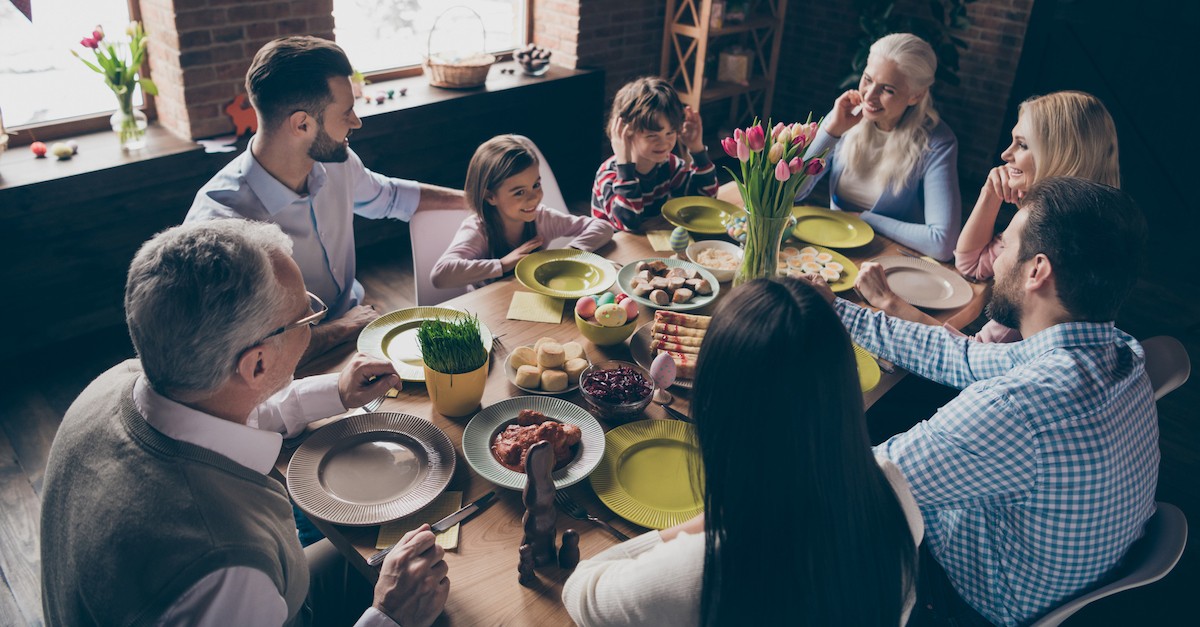 2. Easter Ham
A second classic Easter recipe is the infamous Easter ham. My mother raised my sisters and me vegetarian; therefore, I actually have never eaten or cooked ham. I included this recipe because it is a popular recipe for individuals across the world on Easter. The recipe I am including here comes from Pioneer Woman's recipe. For this recipe, you will need:
a fully cooked bone-in 15-18 pound ham
whole cloves
brown sugar
spicy brown mustard
one can of Dr. Pepper or Coke
apple cider vinegar.
Though I do not eat meat, I encourage you to check out the steps from the Pioneer Woman recipe. This ham is sure to give your family a pleasant surprise on Easter!
3. Dill Pickle Salad
Dill pickle salad is another personal family recipe that my sister and I developed a few years after our mom passed. Due to the direct memories between Mom and making egg salad with her, we do not make egg salad anymore because it is very painful. Instead, a few years ago, we created this new recipe for dill pickle salad. For this recipe, you will need:
a box of rotini noodles
mayonnaise
a can of no-salt corn
a can of no-salt sweet peas
sweet baby pickles.
Seasonings will include dill, thyme, and paprika. First, cook the pasta in a boiling pot of water for 10-12 minutes. After 10-12 minutes, drain the pasta and add in the corn and sweet peas. Mix thoroughly. Allow 10-15 minutes to pass before adding in a cup of mayonnaise in order to let the pasta cool. After adding in the mayonnaise, add ½ cup of honey mustard and mix together. Add in the dill pickles last and mix them together. Sprinkle dill, thyme, and paprika on the top.
Then, place your dish into the fridge to chill for 3-5 hours. Once the 3-5 hours have passed, the dill pickle salad will be ready to enjoy! Serve with croissants.
Photo Credit: ©GettyImages/Deagreez
Slide 3 of 4
4. Crustless Quiche
A fourth fun Easter recipe idea for this year is a crustless quiche. Since eggs are perfect for Easter, there is no better time to try a crustless quiche! The ingredients you will need include:
a half of a dozen eggs
sautéed onions
sautéed mushrooms
nonfat milk
Gouda cheese.
In a bowl, crack six eggs and mix together with a cup of milk. Add in paprika, pepper, garlic, and onion powder. Blend completely. Pour this mixture into a large 10 x 12 pan. Meanwhile, sauté the onions and mushrooms with olive oil. Once you have sautéed these vegetables, pour them into the mixture and stir all together. Sprinkle it on top with the Gouda cheese and bake at 350 degrees Fahrenheit for 30-40 minutes. After the 30-40 minutes are up, your dinner will be ready! Cheesy egg goodness!
5. Chicken and Rice Casserole
A fifth recipe option for Easter dinner is chicken and rice casserole. There again, I am a vegetarian, so I haven't had, or made, this recipe. But, I wanted to include a second meat recipe for others who would enjoy it. For a home-cooked chicken and rice recipe, check this out. Bonus, this is a simple recipe with only a ten-minute prep time. However, the chicken and rice recipe does have to cook for an hour and twenty minutes, so allow enough time for cooking.
All you will need is
chicken breasts
water
white rice
cream of chicken soup
cream of celery soup
cream of mushroom soup
salt
pepper
butter
For those watching their heart health, I would recommend looking for low-salt cream soups, abstaining from the direct salt, and choosing a low-fat butter alternative such as I Can't Believe It's Not Butter. Follow the steps in the link above and enjoy this filling, comforting dish to share with family on Easter.
Slide 4 of 4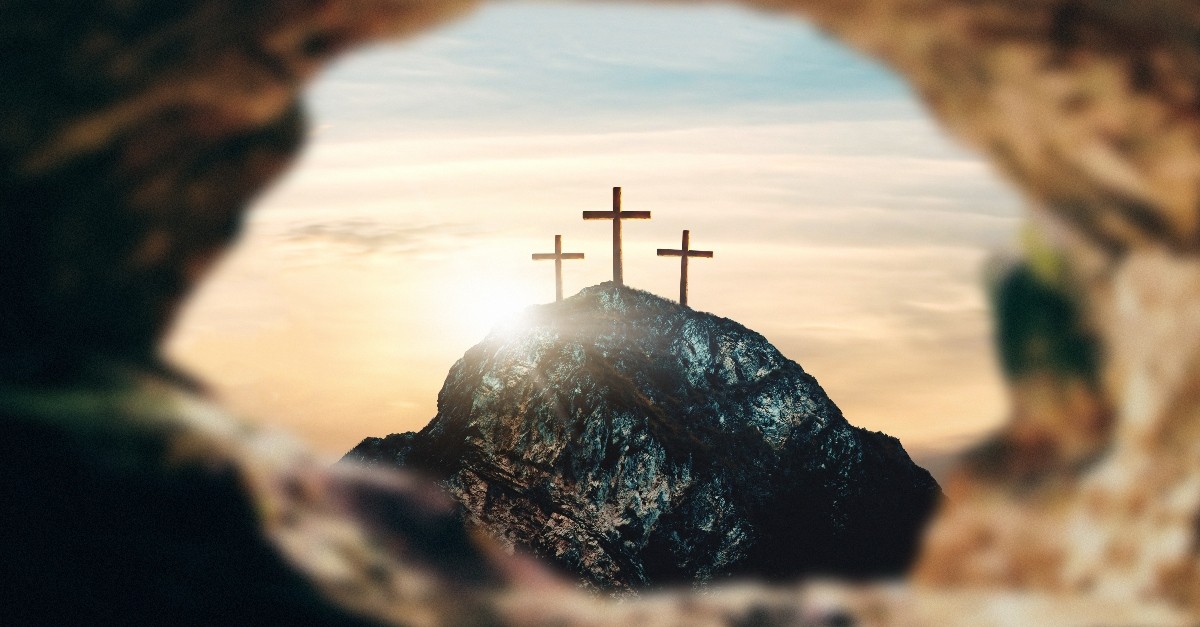 Happy Resurrection Day!
No matter what you choose to cook this Easter, whether you have a vegan, vegetarian, or meat-filled meal, make sure you take time to celebrate the resurrection of our Lord. Over time, Easter has turned into a for-profit holiday filled with rabbits, egg hunts, and chocolates. While rabbits, egg hunts, and chocolates are not bad in and of themselves, they can become idols that take over the true meaning of the holiday if we focus on them rather than Christ.
As you are celebrating with your family and friends this Easter, talk about the resurrection of Christ and how much He has helped you in your life. All glory belongs to God, and Easter is a perfect time to worship the Lord. Even further, Easter dinner is the perfect time to have intimate conversations with others about God's grace and goodness that has not only brought everyone together at a table filled with food but has also saved souls for all of time.
For many of us, Easter is celebrated in a season blooming with new life as flowers and plants sprout, declaring they survived winter's cold, brutal months. In the same way, we are to celebrate Christ's life that sprouted out of the tomb, His resurrection allowing us to grow and bloom despite any harsh seasons a fallen world might throw at us.
Enjoy your Easter dinner and enjoy celebrating the resurrection of our Lord Jesus Christ. Praise the Lord for His power, grace, and abounding love.
Matthew 28:6a, "He is not here; he has risen, just as he said."
Photo Credit: © iStock/Getty Images Plus/AlessandroPhoto
Originally published Tuesday, 29 March 2022.