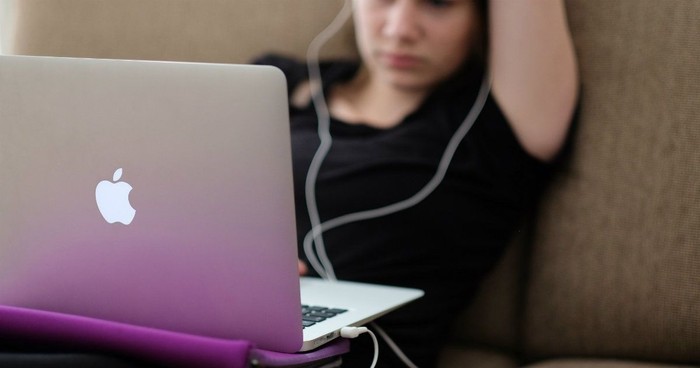 Whether you love to hate social media, or you hate to love it, may you thank God for the good things he has made, and ask Jesus for the grace to use social media in a way that honors him and is helpful to other people.
I have a love-hate relationship with social media. Love, because it keeps me connected with friends and family, and is a useful tool for communicating information, events, and resources. Hate, because I see the controversy it spikes and the pride it stokes. I love to hate social media; most weeks I threaten to rid of it altogether. And I hate to love social media because of how it fuels the selfish ambition and vanity within my heart.
But everything created by God is good, and nothing is to be rejected if it is received with thanksgiving—unless, of course, it is inherently evil (1 Tim. 4:4-5). So, if God has given humans the vision to create a tool like social media, God's Word says that it is good and is not to be rejected—if we can thank God for it.
We can only thank God for what is good, helpful, and honoring to him and others. So, our overarching question is, Can I thank God for social media by embracing it as a good, helpful, and honoring tool?
Two Common Pitfalls
Social media should serve the greatest commandments: to love God and neighbor. It exists for God's purposes, not our own. Yet, we forget this, and often use it to serve ourselves. When I forget that social media exists for God, not for me, I'm likely to fall into one of two pitfalls:
Rejecting social media. When I love to hate social media,I get aggravated and annoyed by people, so I determine that social media must not be a good tool. I get scared by the pride I see in my heart and the way I'm often tempted to use the tool, so I conclude that social media must not be a good thing. But I forget that God's purposes for social media are bigger than I can understand. A tough day battling sin does not mean I should reject it altogether—maybe for a time, to test my heart, but not altogether. 
Over-spiritualizing social media. Oppositely, when I hate to love social media, I need to be careful that it does not become first priority or replace my interactions with real people in real time. It is not church, and it is not the primary way God has called me to proclaim Christ to others, serve others, or engage with others. Also, social media can be fun. Not everything has to be theological, biblical, or evangelistic. In fact, I've heard of people whose friends got annoyed with them because they only posted "God content," over-spiritualizing everything. Again, there might be an appropriate time to step back and test my heart, rather than plowing ahead with it.
10 Searching Questions
So how do we avoid falling into these pitfalls? How do we discern if we should post something that leads us to thank God for social media? Here are 10 questions to ask:
1. What's my motive in posting this? Why are you posting what you're posting? Be honest. God sees and knows already. If you're not sure, wait. Pray and reassess. Then, if your motive is good, helpful, and honorable to God and others, post. If not, delete. 
2. Is this content rooted in truth? Is your tweet something that has actually impacted you? Or are you just looking to fill space and rise above the noise? Are you exaggerating the truth on Facebook? Are you giving an impression that isn't real on Instagram? I'm not suggesting we air our dirty laundry; but God never lies and, as his people, neither should we bear false witness—even on social media.
3. Is this post helpful? Fun has it's place on social platforms; some things can just be fun. But even "fun" posts will be unhelpful if they celebrate evil in any way. While we can't please everyone with our posts, we should examine them for anything that might cause others confusion or stumbling. This includes "serious" content as well.
4. Am I looking for conflict? Many social conversations are rooted in naturally controversial content, like elections and breaking news stories. While conflict may come from engaging with these, it is different to pursue conflict. Search your heart before you publish; if conflict is your intention, delete.
5. Am I bragging, or sharing? There is nothing wrong with making an announcement on social media. This might be the most efficient way to share news, and most people will enjoy celebrating with you! But bragging carries a different tone. Do you want people to think you're great? Or do you genuinely want to invite them into God's work and your joy by sharing news with them? This goes back to the first question of motivation: Why are you posting what you're posting?   
6. Could this post hurt other people? This means intentional jabs at people, which are rarely honorable. Or it could be the unintentional effects of not being sensitive toward others. Again, you'll never please everyone, but people you love are worth considering before you post.  
7. Could this hurt me? In the digital age, employers are watching; be careful what you post! Predators are watching; be careful what you post! Friends and family are watching; be careful what you post!
8. Am I reflecting the God of the Bible through this content? Joe Rigney writes in his book The Things of Earth, "Remember that your main goal is to image God in Christ to those around you...I will either be telling the truth about God or lying about him." As God's creation, we are made in his image, so we want to reflect him to the world by first knowing him through Scripture. If the heart of the content you're thinking of posting, or the content itself, does not accurately reflect who God is and what he has done in Christ, delete it.
9. Is it negative? While there is a right time for sharing hard news or the weightiness of life, examine the overall pattern of your posts. Are you hoping the best, or assuming the worst? Are you thinking on what is excellent and praiseworthy, even in painful times? Or is the glass always half-empty? This is a factor that reflects on our God.
10. How would I feel about this post in a day? A year? 10 years? Hindsight is 20/20. But we can avoid major regrets and embarrassment by asking this question. If you feel any uncertainty, delete your post. Your future self will thank you.
When it comes to social media, every person is different, but we must obey our conscience. Whatever does not proceed from faith is sin (Rom. 14:23), so if anything makes you the least bit unsure, it's wise to delete it.
Whether you love to hate social media, or you hate to love it, may you thank God for the good things he has made, and ask Jesus for the grace to use social media in a way that honors him and is helpful to other people.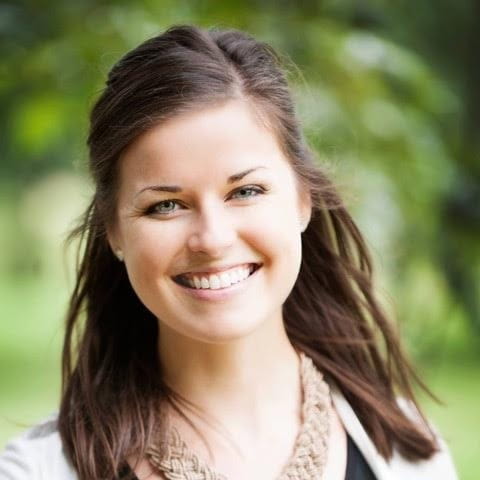 Kristen Wetherell is a writer, speaker and the Content Manager of Unlocking the Bible. She's married to Brad, loves exploring new places, enjoys cooking, and writes music in her spare time. Her desire is to glorify Jesus Christ and edify believers through the written word. Connect with Kristen at her website or on Twitter @KLWetherell.
---
---