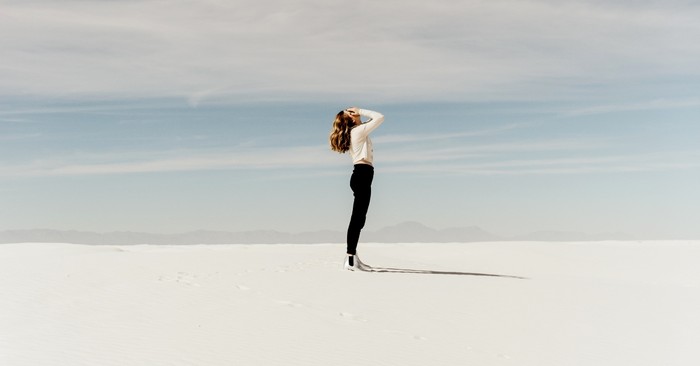 I longed for the confidence my friend had. God spoke to her and her husband, and her family took a huge leap of faith. They knew God was leading them in a specific direction, and it was beautiful to watch. While I was happy for them, I also wondered why it seemed like I'd hit a lull in my own spiritual life. Every time I came to God, my prayers felt static. Where excitement and new adventure had once been, I faced discouragement and doubt about God's guidance.
No matter how long we've been walking with Jesus, most of us will hit a season where it feels as though he's silent. Even though we may continue doing all the same things to nourish ourselves spiritually, it might feel as though God is further away than he's ever been. We may ask ourselves, "Why does God speak to others and not to me?" As we see others move forward in their faith and sense his presence in their lives, it can feel lonely.
When we walk through these valleys, we need to recognize that although we may not sense God's presence or hear his voice, he is always speaking. He is infinite, and speaks to each of us in different ways. Jesus talks about hearing his voice and the permanence of our place with him in the gospel of John.
"My sheep hear my voice, and I know them, and they follow me. I give them eternal life, and they will never perish, and no one will snatch them out of my hand. My Father, who has given them to me, is greater than all, and no one is able to snatch them out of the Father's hand." (John 10:27-29 ESV)
Did you notice that last bit of encouragement? No one can snatch you out of the Father's hand. Regardless of what you might be feeling right now, you still belong to the One who paid the highest price to call you his own. If you're having difficulty hearing his voice in your life or wondering why he speaks to others and not to you, here are a few things to keep in mind.
Photo Credit: © Unsplash/Averie Woodard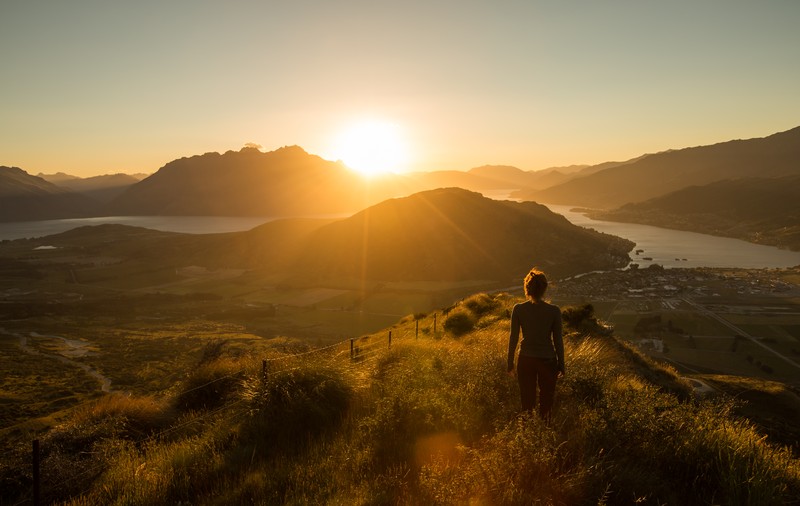 1. Our spiritual life is a series of valleys, mountains, and middle ground in-between.
When you witness someone else taking big steps in their spiritual journey or hearing from God consistently, it could be that they are in a different life chapter than you are. Often, a long valley comes just before the breakthrough. It's never a good idea to compare where we are in our faith to someone else, because each of us is unique and hears from God in different ways. God may speak to us through a friend or a song, and speak to someone else through nature. He may bring us a specific scripture to minister to someone else, but nudge our heart through a different passage.
The key is to keep coming to God, regardless of how we feel. Our feelings are not always indicative of the truth, but God's Word is always true and is a solid foundation in every situation.
"Therefore everyone then who hears these words of mine and puts them into practice will be like a wise man who built his house on the rock." (Matthew 7:24 NIV)
If we rely on our feelings or our situation to tell us what's true, our lives will be filled with chaos and anxiety. But if we look to God's Word, we will find peace and rest that is not dependent on external circumstances.
2. Abiding in Christ is an active, day-by-day process, not a passive, one-and-done decision.
One of Jesus' last teachings to the disciples is about abiding in the Vine. Jesus is the Vine, and he tells us in John 15 that apart from him we can do nothing.
"Remain in me, as I also remain in you. No branch can bear fruit by itself; it must remain in the vine. Neither can you bear fruit unless you remain in me." (John 15:4 NIV)
But often, when life gets busy and takes over, we forget about abiding. We forget that just like any other relationship, our relationship with God must be nourished in order to grow and flourish. When we see others who seem to be hearing from God like clockwork, it could be that they are simply spending more time with him. They may be getting into his Word regularly or praying on a more consistent basis.
No matter where we are or how long it's been since we've made time with God a priority, he is always waiting for us to come to him. He delights in our prayers, and he answers them. If you are spending time with him consistently and are still having difficulty sensing his guidance, don't give up. Even the one God called "a man after God's own heart," David, went through dry seasons where he questioned God's presence. These feelings are just as integral to our faith walk as the mountaintop moments, and we can come to God with an honest admission of them.
Photo Credit: © Getty Images/naruedom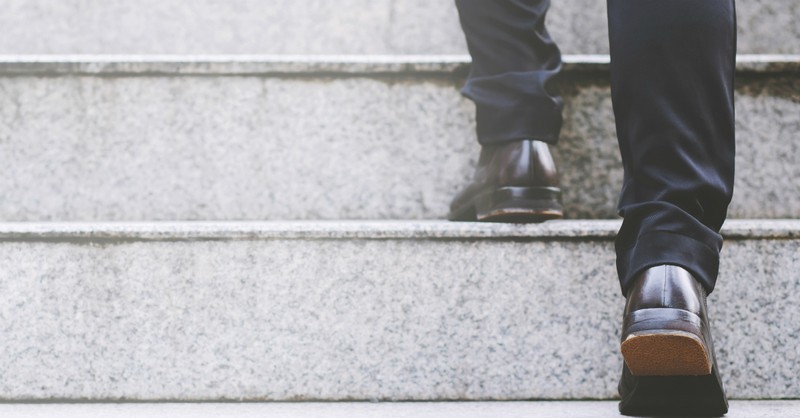 3. If we ask God to move but aren't willing to move with him, he can only take us so far.
We often think of the Holy Spirit as some mystical or ethereal being, but the Holy Spirit is a person. He is the One who speaks to our hearts, guides us, and counsels us. But when we do not respond or our hearts become hardened, we can grieve the Spirit. We can become insensitive to his leading when we repeatedly ignore it or go against God's Word.
"And do not grieve the Holy Spirit of God, with whom you were sealed for the day of redemption." (Ephesians 4:30 NIV)
This is why it's important for us to stop making excuses when we sense God leading us to do something. Instead of letting fear dictate our decisions, we step out in faith, even when it doesn't make sense. And when we take these steps of faith, we grow. We can discern the voice of the Spirit more easily, and we learn to recognize it. Not only that, but we can look back on our past experiences and see the history of God's faithfulness in meeting us no matter where we were in our journey.
Friend, if you are in a dry season right now, wondering why God speaks to others but not to you, keep persevering. Tell him what's on your heart. You will not scare him away with an honest admission of your frustration. As a matter of fact, your honesty may be exactly what's needed to propel you forward and see breakthrough.
Seasons of silence are not indicative of God's love for us. His love is as constant as the sunrise, and it is present in each season we walk through. Sometimes God uses difficult seasons to grow us and strengthen our faith. He does not want our spiritual life to stay stagnant, but to keep moving. Just like a toddler cannot learn to walk without first letting go of the table or chair, we cannot grow if we don't take steps that seem risky or daunting. This may mean stepping out into what looks like fog or darkness. But as soon as we do, we often see evidence that God was there all along.
As we keep seeking him in the valley, God does something to our hearts. He shows us that his presence isn't dependent on a euphoric feeling or a moment of certainty. He is a faithful God, even in our doubt. Our reach for him in the fog is our battle cry and declaration of fortitude, and he will not ignore it.
Related: Listen to our podcast, Teach Us to Pray with Christina Patterson. You can find all the episodes at LifeAudio.com. Here's Episode 1:
Photo Credit: © Getty Images/Rattankun Thongbun
Originally published Wednesday, 30 June 2021.
---
---