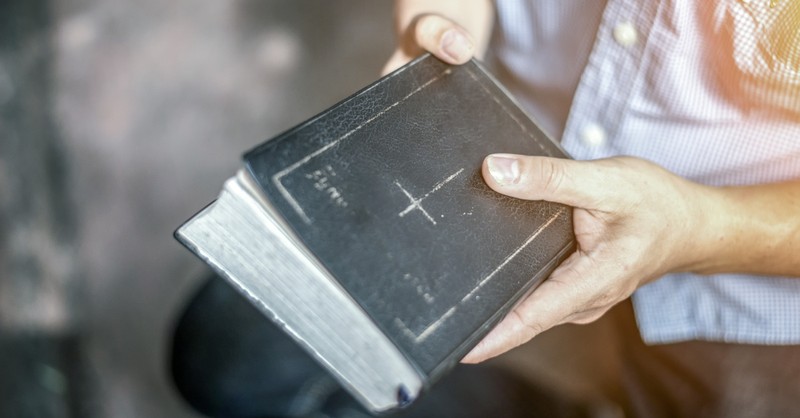 Why Are Christians Peddling God's Word for a Profit?
Lynette Kittle

iBelieve Contributors
Has the gospel of Jesus Christ become a commodity to sell to those who have the finances to pay?
How many times have most of us heard this popular saying, "Nothing in life is free," which claims we have to work to receive everything in this life and there isn't such a thing as a free ride?
But God's gift of Salvation is freely given to us (Ephesians 2:8) and we are in return to freely give it away, because this is what the gospel is all about.
Matthew 10:8 directs us to, "Heal the sick, raise the dead, cleanse those who have leprosy, drive out demons. Freely you have received; freely give."
Yet, how many of us have experienced what seems like the selling-out of the gospel?
Bait-and-Switch Gospel?
Have you ever thought someone was giving you something for free but then disappointingly discovered there were strings attached and they were doing it in hopes of receiving something in return?
A few years ago our family met a leading Christian couple that invited us to a weekly Bible study they were starting in their home. Of course, our hearts were touched by their kindness in inviting us into their home and we had hopes of developing a long-lasting friendship with them.
So we accepted and began attending, enjoying the studies, new friendships, and the fellowship with the other believers also attending. We truly believed the leaders genuinely liked us and enjoyed our participation in their home Bible group.
Yet surprisingly after meeting together for a few months, the couple announced that with the New Year, each family member would be required to pay them $100 monthly to keep attending each week.
To say we were shocked by their announcement is an understatement. Sadly, it suddenly felt like we were in a bait-and-switch type situation, where maybe they had used their position in the Christian community to attract us, then reeled us in with their kindness and hooking us through their fellowship to a false sense of friendship and community.
The Gospel Shakedown
Trying to grasp where our new friends were coming from, I reached out to them in hopes of understanding what was happening and why the change in who could attend. But they didn't appreciate my asking and saw my inquiry as questioning their motives. Sadly my questions were left unanswered.
Still trying to make sense of this change, my heart and mind tried to figure out what was taking place. Could it be our friends merely trying to cover their costs each week of opening up their home? Or did they see this as an opportunity to start their own ministry and as a way of raising support?
Were they thinking it was a way to teach people to give and be generous? 2 Corinthians 9:7 does urge, "Each of you should give what you have decided in your heart to give, not reluctantly or under compulsion, for God loves a cheerful giver."
But if so, isn't it better to encourage people to decide in their heart what to give to the Lord, so they experience a cheerfulness in their giving, rather than setting it up as another bill demanding to be paid each month?
As Christians, we need to honor God's direction for giving by not pressuring people to pay for what He has freely given us.
Needless to say we didn't return to the Bible study. It would have cost our family hundreds of dollars each month to attend, plus we felt let down with the whole experience and at losing our weekly get-togethers.
Career Opportunity or Spiritual Calling?
More and more Christians are charging fees to individuals who want to be taught or mentored in one-on-one meetings, groups, or online.
The fees associated seem pretty costly as well for many individuals and families, along with being offered in ways mimicking worldly marketing methods.
With this growing approach requiring people to pay for the teaching of God's Word, one might ask if, for some Christians, the gospel has become more of a career and money-making opportunity than a spiritual calling?
Likewise, some use Galatians 6:6 to justify charging. "Nevertheless, the one who receives instruction in the word should share all good things with their instructor."
But what if "all good things" doesn't only mean money? What if it encompasses much more, like sharing from our gardens and farms, giving of our abilities and time to freely help each other out, providing houses to live in and cars to drive, plus more?
Has the gospel of Jesus Christ become a commodity to sell to those who have the finances to pay?
Photo Credit: © Getty Images/Boonchai Wedmakawand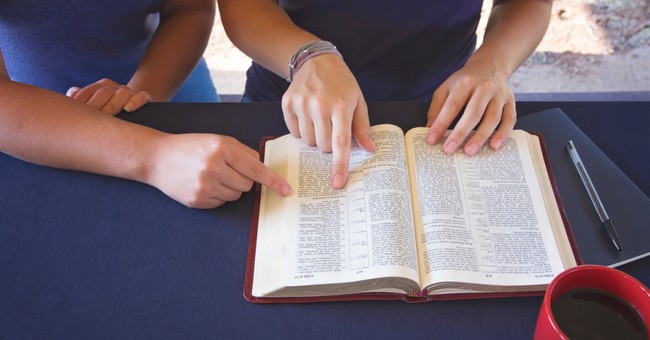 What Would Jesus Do?
Matthew 21:12 describes what happened when Jesus saw individuals using the temple to make money off those who came to it. "Jesus entered the temple courts and drove out all who were buying and selling there. He overturned the tables of the money changers and benches of those selling doves."
John 2:16, records Jesus saying, "'To those who sold doves He said, 'Get these out of here! Stop turning my Father's house into a market.'"
After clearing the temple, Jesus healed the blind and the lame. He freely ministered to those who came to Him in need (Matthew 21:14).
As well, Matthew 4:23 explains how, "Jesus went throughout Galilee, teaching in their synagogues, proclaiming the good news of the kingdom, and healing every disease and sickness among the people."
From Scripture's description, Jesus didn't limit His teaching and ministry to those who could cover His costs or provide financially for His time. Rather, Jesus walked among the people, teaching and proclaiming the Good News, and healing those who came to Him.
The gospel has been freely given to us and is ours to freely reach out and give to others.
4 Ways to Freely Share the Gospel
1. Share your testimony.
Although some individuals may be unwilling for us to talk to them about God, they often are willing to hear our own personal stories. Through sharing our experience with God, He can touch the hearts of those who hear. In Luke 21:13 Jesus encourages us to openly share our testimony about Him for others to hear.
2. Be friendly, hospitable, and kind without asking anything in return.
Without expecting others to repay or with any strings attached, Romans 12:13 urges us to, "Share with the Lord's people who are in need. Practice hospitality."
Likewise, God encourages us to be hospitable to the point where He sometimes sends His angels to help us practice it. Hebrews 13:2, tells us, "Do not forget to show hospitality to strangers, for by so doing some people have shown hospitality to angels without knowing it."
3. Give, give more, and then give even more.
Many of us don't realize how our giving lets loose God giving to us. As Luke 6:38 urges, "Give, and it will be given to you. A good measure, pressed down, shaken together and running over, will be poured into your lap. For with the measure you use, it will be measured to you."
Once at work, I spilled a glass of ice tea into my lap, and needless to say, it was way too much for my lap to contain. That's how much God wants to give to us.
He encourages us to give because He's a giver and desires to generously give to us, too. God is such a radical giver that Jesus urged, "Give to everyone who asks you, and if anyone takes what belongs to you, do not demand it back" (Luke 6:30).
4. Live out our faith in practical ways by being good to those around you.
John 21:25 records how Jesus went around doing so much good that there aren't enough books in the whole world to hold all the good that He did.
Rather than keeping track of all the good things we're doing for others, we can live ready to help, freely giving, and letting God work through our good deeds to touch hearts.
Best of all God has already set up in advance good things for us to do, meaning we don't have to go searching for them. We just need to be willing to step out and do them when He brings these opportunities to our attention. Ephesians 2:10, explains, "For we are God's handiwork, created in Christ Jesus to do good works, which God prepared in advance for us to do."
5. Tell others about God.
2 Timothy 4:2, instructs us to be prepared and ready to tell others about God. "Preach the word; be prepared in season and out of season; correct, rebuke and encourage—with great patience and careful instruction."
How many times do we pass on telling others about God when the opportunities arise? It's easy to think it's not the right time, or place, or person to share, or as simple as deciding they probably wouldn't be interested.
Still, we don't have to rely on our own understanding in such situations, but instead, realize God is only asking us to tell and trust Him to take care of the speaking through our words (Proverbs 3:5).
When tempted to miss opportunities because we feel insecure or threatened in the situation, we can ask God to give us boldness over silence. Acts 4:29 records how when Peter and John were feeling timid, they prayed, "Now, Lord, consider their threats and enable your servants to speak your word with great boldness."
We, too, can do the same, to freely tell others about God no matter the situation.
Photo Credit: © Getty Images/Pamela D. McAdams
Lynette Kittle is married with four daughters. She enjoys writing about faith, marriage, parenting, relationships, and life. Her writing has been published by Focus on the Family, Decision, Today's Christian Woman, kirkcameron.com, Ungrind.org, StartMarriageRight.com, and more. She has a M.A. in Communication from Regent University and serves as associate producer for Soul Check TV.
---
Want more interaction with the women of iBelieve? Join our fans, writers, and editors at the iBelieve Facebook group, Together in Faith, for more videos, stories, testimonies, prayers and more. Visit here to join the community!
---