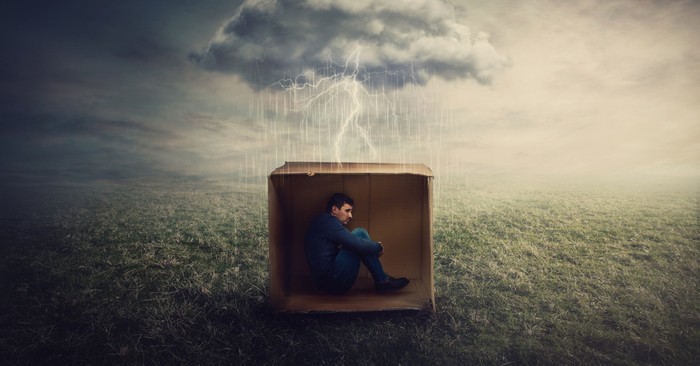 God has so much for his creation to know, receive, and experience with him. We miss out on who God is (and all he provides) when we operate in the lie that Adam and Eve bought into in the Garden of Eden (Genesis 3:1-7). The lie that we don't need God to lead us, we can lead ourselves. Since eating from the tree of the knowledge of good and evil, we regularly choose paths of self-identified rightness over spirit-led guidance. Our ways are not God's ways (Isaiah 55:8-9).
When we trust ourselves to get it all right, we deny God a connection to our hearts, where we need him most. It's exhausting and isolating to live this way. God has more for us. He looks into the hearts of man and wants to shape us into who he's created us to be. But, when we rely on ourselves over resting in him, we develop patterns of denial that keep us from experiencing God and his goodness.
Some of us deny needs (like love, grace, comfort, and healing) fearing we won't seem spiritual enough if we admit lack. Perhaps, we hide our needs due to pain from past events where sharing them wasn't safe. We fear exposure and hide much like Adam and Eve.
The following examples are beliefs that keep Christians from exposing our needs to God and others, thereby missing out on how God wants to meet those needs. Some unhealthy beliefs seem good because they are rooted in truths, but our way of understanding them makes them unhealthy.
God provides for our needs. Consider how these eight beliefs keep us from receiving.
Photo Credit: ©Getty Images/Bulat Silvia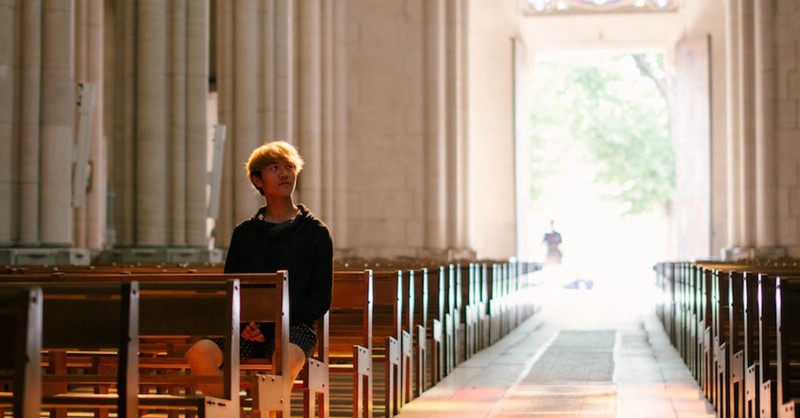 1. God is in Control; Therefore…
Knowing God is in control relieves weary minds. We find rest when we accept that it's not up to us to figure everything out. We can release our attempts to control all-the-things. However, this message sometimes leads to quitting active participation in life...and faith with God. We may say God is in control and relinquish what God asks us to do, expecting him to take over like a puppet master.
Consider the following implications.
God is in control; therefore, I do not need to do anything but wait on him. I trust God to magically make good things happen that make me feel happy and behave right. If God is in control, then I don't need to put myself in risky situations or take challenging steps where I don't know the outcome. I don't need to admit need.
Yet, the very faith growth we need requires steps of uncertainty. We must move towards what we believe God asks of us...while trusting that his love and care remain, if and when an outcome isn't what we desire.
For example, we need to receive comfort from others. We need friends to experience life with. If we refuse to reach out and invite others to be with us (because our belief that God is in control leads us to think he will drop people into our lives without us taking risks or letting our needs be known), we miss out on how God works in and through his people.
2. God Is All I Need; Therefore…
Knowing that God is all we need provides reassurance. It helps us remember we don't have to have the thing we want or the perfect circumstance we desire. Trusting that God has what we need soothes weary hearts that are tired of striving. At least for a time.
God is the source of provision for all our needs. We experience this through reading the Bible, listening to worship, and praying. We also experience provision of our needs through other people. Through community. Through work. He uses many means to meet needs of love, connection, safety, care, and companionship that were never meant to be fulfilled without the actions of God's people.
Sometimes, saying, "God is all I need" becomes a stumbling block to vulnerability and honest recognition of what our needs are. By saying God is all we need, we might expect ourselves to be fully satisfied in aloneness, self-sufficiency, and never asking for a need to be met. In doing so, we deny God from meeting our needs his way.
Photo Credit: ©GettyImages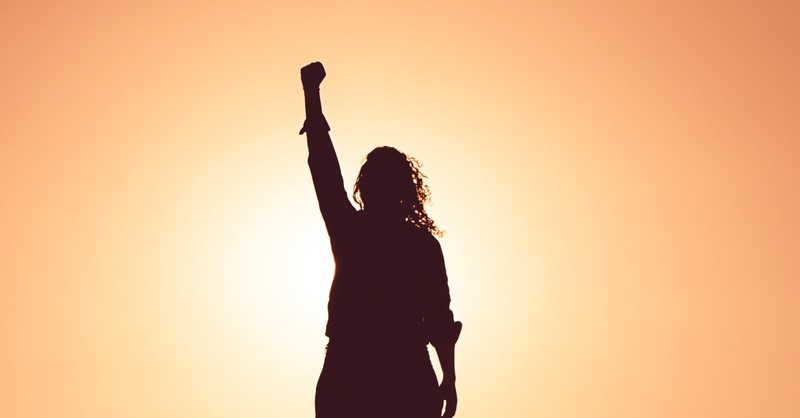 3. I Am Victorious, Therefore…
We are victorious in Christ. Because of Jesus' sacrifice, we have hope for a future home with him. Satan cannot take what God promises and delivers.
Where, O death, is your victory? Where, O death, is your sting?' The sting of death is sin, and the power of sin is the law. But thanks be to God! He gives us the victory through our Lord Jesus Christ. – 1 Corinthians 15:55-57
We have not, however, faced all the battles we will face while here on this earth. Sometimes we say we are victorious as a defense against revealing how much we need help and change within us. By doing so, we stop concerning ourselves with how we live, how our lives impact others, or how we are impacted by them.
Relationships aren't mended and character doesn't grow without going through the battles. God's redemptive work in us continues until we pass on to our future home­. We must allow God access to the places in our hearts where the enemy seeks destruction, and where we rely on ourselves to get it all right.
God wants us to experience victory now, while holding hope because of the victory we have with him.
4. I Must Have Enough Faith
How many of us live out the belief that we need to muster up enough faith to be acceptable to God and others? In doing so, we hide our true needs for connection, love, safety, growth, and healing. We choose to seem highly spiritual instead of experiencing God's spirit at work in our lowest places.
The faith we need comes by hearing and responding to God (Romans 10:17: Galatians 3:2), not making sure we have enough faith to no longer need God or others. Striving to have enough faith puts us at odds with how faith grows, because we are operating out of what we think we know instead of what God wants to reveal.
Photo Credit: ©Unsplash/Miguel Bruna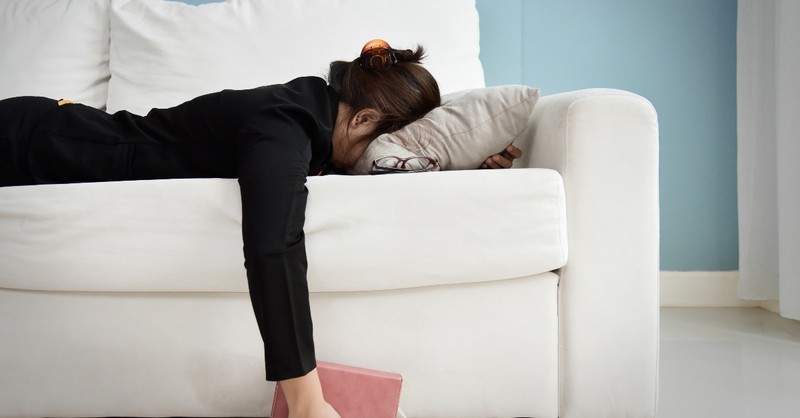 5. I Must Sacrifice Myself at All Costs
Matthew 16 speaks of surrender and forsaking our version of rightness for the sake of God at work in and through us.
Then Jesus said to his disciples, 'Whoever wants to be my disciple must deny themselves and take up their cross and follow me. For whoever wants to save their life will lose it, but whoever loses their life for me will find it.' – Matthe 16:24-25
Most of my life I carried an unhealthy weight of responsibility because I misunderstood this verse. I thought it meant that in every situation and every circumstance I must deny what I need. I believed it meant that if someone wanted what I had it was selfish to not give it. That if someone acted in harmful ways it was up to me to ignore it and accept it.
By doing so, I dishonored God's call to steward the life he'd given me. I no longer valued what he valued in me, or how he wanted to work through other people's pain to bring them closer to him.
I played savior, not steward.
Sacrificing myself at all costs led to depression, anxiety, and even signs of PTSD mixed with spiritual, emotional, and physical exhaustion.
As I healed, I realized God wanted me to give beyond my comfort levels, but as he led and as I was empowered by him. This cannot be done from an empty well, or when we live as shell of who we're designed to be.
6. Anger Is a Sin
By believing anger is sin, I pushed real feelings aside. Inevitably, this led to self-harm, depression, anxiety, reactionary explosions, and dysfunctional ways of relating to others. Instead of finding healthy ways to express anger, I denied my needs. By attempting to not sin, I caused harm to myself and others because I hid what was truly needed.
When we believe anger is a sin, we miss the redemptive qualities of anger. Anger is an emotion that follows injustice from real or perceived wrongs. Like other emotions, anger is meant to drive us to action and the action that follows is meant to be redemptive.
Because we are used to destructive forms of anger, it is easy to believe anger is the problem. What's underneath unprocessed anger is hurt that needs care, distorted beliefs that need love and truth, and wrongs that require attention.
Photo Credit: ©Getty Images/eggeeggjiew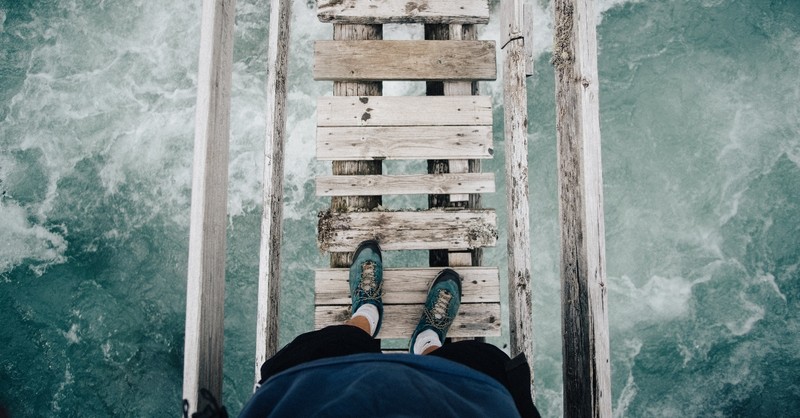 7. I Must Never Fear
Fear is a response to real or perceived threat. When our brain perceives danger, it reacts with fear. Fear itself is a natural occurrence, designed to keep us safe.
Scripture talks a lot about fear. God frequently commands we do not fear (Isaiah 41:10, 13, Joshua 1:9, Matthew 10:28). We are not to live under fear as a way of life (2 Timothy 1:7), because it keeps us from experiencing God and living free as his creation. However, God's command to not live in fear includes not fearing fear.
Sometimes we treat fear as something to avoid at all costs, but this denies the reality of why fear occurs and what it means. Believing we must never fear leads to self-sufficiency and appearing strong when we feel weak.
We might fear feeling fear because it seems like a sign of low faith. However, the reason for fear may be unhealed experiences where fear overwhelmed our minds and bodies. What we need is compassion, care, and healing experiences in the middle of our fear. Those cannot happen if we deny the truth of feeling afraid.
8. Emotions Should Be Controlled
There are times when it's not safe, wise, or helpful, to let strong emotions rise to the surface. Intense feelings can drive us to act out against others, which ends up also hurting ourselves. And yet, not expressing intense emotions at all destroys us from the inside out.
Attempts to control all emotions lead us to hide hurt that needs comfort, injustice that needs attention, grief that needs to be processed, and the list goes on. Believing that emotions must be controlled leads us to hide what our hearts, minds, and bodies need when it comes to healthy emotional awareness and expression.
The emotions don't disappear, they infiltrate in ways we can't see which lead to the very thing we don't want, emotional explosiveness.
God wants to reveal so much goodness and provision. Let's not miss it by hiding our needs. My hope and prayer for all of us is that we would recognize the enemy's attempts to keep us hiding in shame and self-reliance so we can let our guards down and let God in.
Photo Credit: ©Unsplash/Benjamin Davies
Originally published Friday, 20 November 2020.
---
---