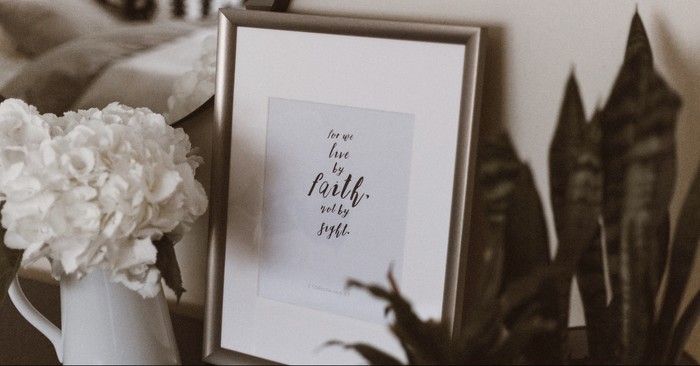 Short inspirational quotes can teach us valuable lessons and offer the opportunity to change the world. Here are 50 short inspirational quotes you can read right now.
Inspiration. Where does your inspiration come from? Short inspirational quotes can have a great impact. Are there particular quotes you have learned and shared in conversations with friends and family? Quotes can be short or long and inspire us to change from hopeless to hopeful. Quotes can teach us valuable lessons and offer the opportunity to change the world.
10 Short Inspirational Quotes from the Bible
Are there verses in the Bible that you remember more easily than others? Are there quotes from the Bible that you can share with others to bring comfort and peace? The Word of God is inspirational and encouraging.
1. "Come to me, all you who are weary and burdened, and I will give you rest." (Matthew 11:28 NIV)
2. "Because of the Lord's great love we are not consumed, for his compassions never fail. They are new every morning: great is your faithfulness." (Lamentations 3:22-23 NIV)
3. "Trust in the Lord with all your heart and lean not on your own understanding; in all your ways submit to him, and he will make your paths straight." (Proverbs 3:5-6 NIV)
4. "And we know that in all things God works for the good of those who love him, who have been called according to his purpose." (Romans 8:28 NIV)
5. "The lions may grow weak and hungry, but those who seek the Lord lack no good thing." (Psalm 34:10 NIV)
6. "Be strong and courageous. Do not be afraid or terrified because of them, for the Lord your God goes with you: he will never leave nor forsake you." (Deuteronomy 31:6 NIV)
7. "Jesus looked at them and said, 'With man this is impossible, but not with God; all things are possible with God.'" (Mark 10:27 NIV)
8. "I can do all this through him who gives me strength." (Philippians 4:13 NIV)
9. "Be joyful in hope, patient in affliction, faithful in prayer." (Romans 12:12 NIV)
10. "Rejoice in the Lord always. I will say it again: Rejoice!" (Philippians 4:4 NIV)
10 Short Inspirational Quotes by Classic Christian Thinkers
Women and men are known for the wise words they share through speaking or writing. Those words help us to consider the feelings of others.
1. "The Christ in the heart must be confessed by the mouth." — Andrew Murray
2. "I want to be a giant for God." — Billy Sunday
3. "Don't be stumbling blocks in the way of another's salvation." — Dwight Lyman Moody
4. "God calls each one of us to repentance from sin; to faith in the Redeemer; to preparation for the world to come; to a life of usefulness." — Albert Barnes
5. "Our wisdom, in so far as it ought to be deemed true and solid Wisdom, consists almost entirely of two parts: the knowledge of God and of ourselves." — John Calvin
6. "He that confesseth," and he only, "shall find mercy." — Charles Finney
7. "In seeking for the teaching of Jesus concerning God, we have then, first, to recognize the One Whom He assumed in all His ministry; and secondly, to consider that One so far as He is revealed in the words of Jesus." — George Campbell Morgan
8. "What Thou wilt, when Thou wilt, how Thou wilt." — John Newton
9. "My memory is nearly gone, but I remember two things: that I am a great sinner, and that Christ is a great savior." — John Newton
10. "True faith is ever connected with hope." — John Calvin
10 Short Inspirational quotes by Modern Christians
From ages ago to current times, people have inspired through words and actions.
1. "Your potential is the sum of all the possibilities God has for your life." — Charles Stanley
2. "God will meet you where you are in order to take you where He wants you to go." — Tony Evans
3. "The moment we take our last breath on earth, we take our first in heaven." — Billy Graham
4. "Focus on giants- you stumble. Focus on God- Giants tumble." — Max Lucado
5. "Faithful servants never retire. You can retire from your career, but you will never retire from serving God." — Rick Warren
6. "When trouble comes, focus on God's ability to care for you." — Charles Stanley
7. "Faith doesn't always mean that God changes your situation. Sometimes it means He changes you." — Steven Furtick
8. "True humility is not thinking less of yourself: it is thinking of yourself less." — Rick Warren
9. "I've read the last page of the Bible, it's all going to turn out all right." — Billy Graham
10. "Don't concentrate on what you lack, concentrate on what you have. Then give all of it to Jesus for His use." — Anne Graham Lotz
10 Short Inspirational Prayers for Every Occasion
Prayers open the door to communication with God. Begin each day with prayer and close the day with prayer.
1. "So I say to you: Ask and it will be given to you, seek and you will find; knock and the door will be opened to you." (Luke 11:9 NIV)
2. "Stretch out your hand to heal and perform signs and wonders through the name of your holy servant Jesus." (Acts 4:30 NIV)
3. "Father, thank You for loving us. Thank You for Your forgiveness. Amen."
4. "May this day be blessed with the love and mercy of the Lord. Amen."
5. "Father, please give us wisdom, discernment, and revelation so Your plan may be fulfilled. Amen."
6. "Rejoice always, pray continually, give thanks in all circumstances; for this is God's will for you in Christ Jesus." (1 Thessalonians 5:16-18 NIV)
7. "Teach me Your way, Lord, that I may rely on Your faithfulness; give me an undivided heart, that I may fear Your name." (Psalms 86:11 NIV)
8. "This, then, is how you should pray: "Our Father in heaven, hallowed be your name, your kingdom come, your will be done, on earth as it is in heaven." (Matthew 6:9-10 NIV)
9. "The Lord is near to all who call on him, to all who call on him in truth." (Psalm 145:18 NIV)
10. "Almighty God, please cover us with Your hedge of protection. Amen."
10 Short Inspirational Quotes for Blessing Others
Sharing blessings with others can help bring hope, comfort, and peace.
1. "The Lord bless you and keep you; the Lord make his face shine on you and be gracious to you; the Lord turn his face toward you and give you peace." (Numbers 6:24-26 NIV)
2. "Blessed are those who keep his statutes and seek him with all their heart-" (Psalm 119:2 NIV)
3. "And the peace of God, which transcends all understanding, will guard your hearts and your minds in Christ Jesus." (Philippians 4:7 NIV)
4. "May the grace of the Lord Jesus Christ, and the love of God, and the fellowship of the Holy Spirit be with you all." ( 2 Corinthians 13:14 NIV)
5. "My command is this: Love each other as I have loved you." (John 15:12 NIV)
6. "If my people, who are called by my name, will humble themselves and pray and seek my face and turn from their wicked ways, then I will hear from heaven, and I will forgive their sin and will heal their land." (2 Chronicles 7:14 NIV)
7. "May the God of hope fill you with all joy and peace as you trust in him, so that you may overflow with hope by the power of the Holy Spirit." (Romans 15:13 NIV)
8. "But blessed is the one who trust in the Lord, whose confidence is in him." (Jeremiah 17:7 NIV)
9. "The grace of the Lord Jesus Christ be with your spirit." (Philemon 1:25 NIV)
10. "Lord, bless every person and every animal. Thank You for Your creations. Amen."
The Word of God is filled with life lessons and instructions. Quotes from the Bible and different people can help us draw closer to Him. Personal life experiences sometimes bring words of inspiration. Each quote has a backstory. Do you have any inspirational quotes to share?
In His Name,
Melissa Henderson
Further Reading:
50 Bible Quotes that Will Ignite Your Faith
25 Inspiring C. S. Lewis Quotes That Shaped My Faith
21 Inspiring Quotes about God's Love Every Woman Needs
35 Quotes to Reassure You of God's Perfect Plans
10 Powerful Quotes For Christians Each Day
Photo Credit: ©Unsplash/priscilladupreez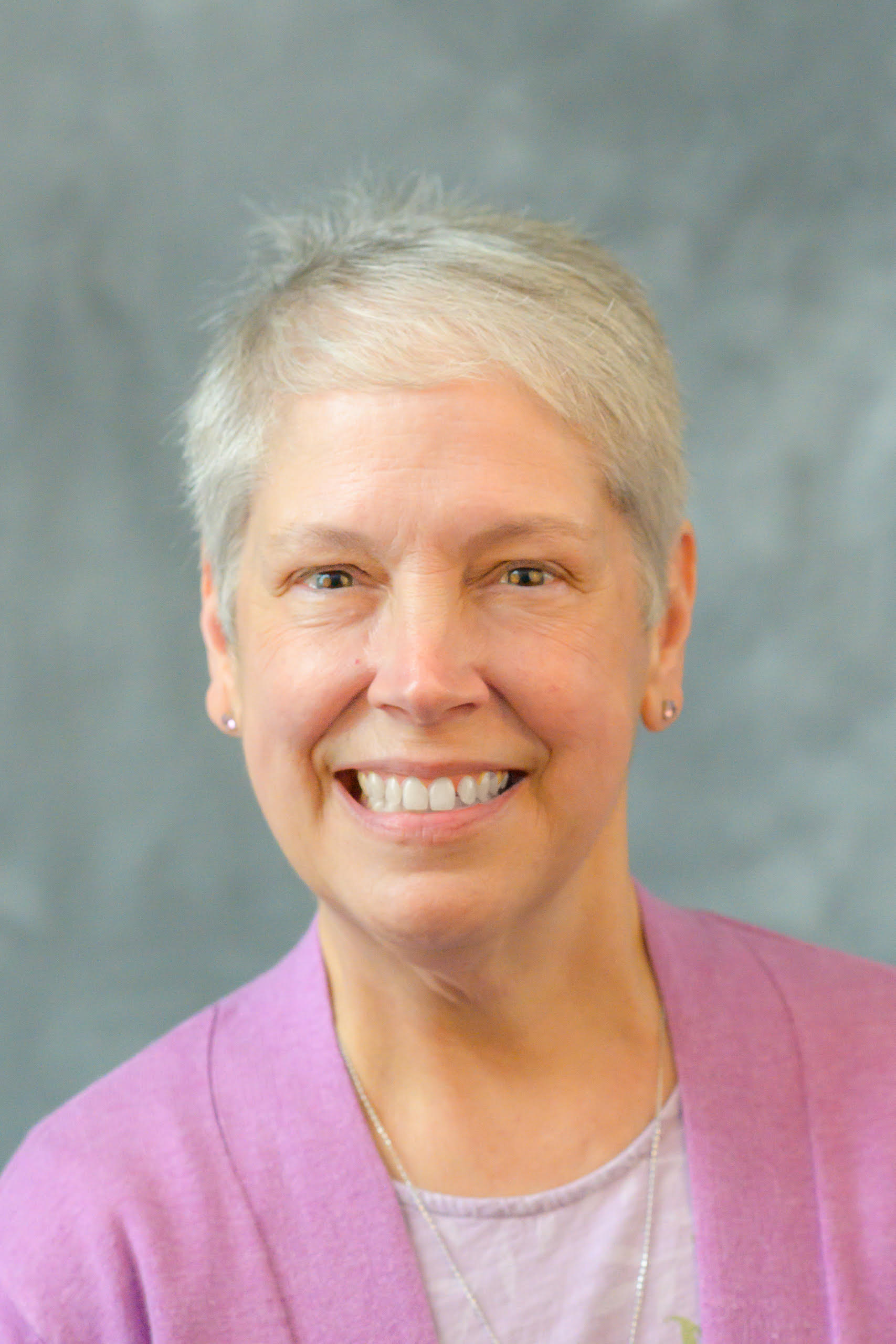 Award-winning author Melissa Henderson writes inspirational messages sometimes laced with a bit of humor. With stories in books, magazines, devotionals, and more, Melissa hopes to encourage readers.
Melissa is the author of Licky the Lizard and Grumpy the Gator. Her passions are helping in the community and church. Melissa is an Elder, Deacon, and Stephen Minister.
Follow Melissa on Facebook, Twitter, Pinterest, and at http://www.melissaghenderson.com
---
---