50 Bible Quotes that Will Ignite Your Faith and Change Your Outlook on Life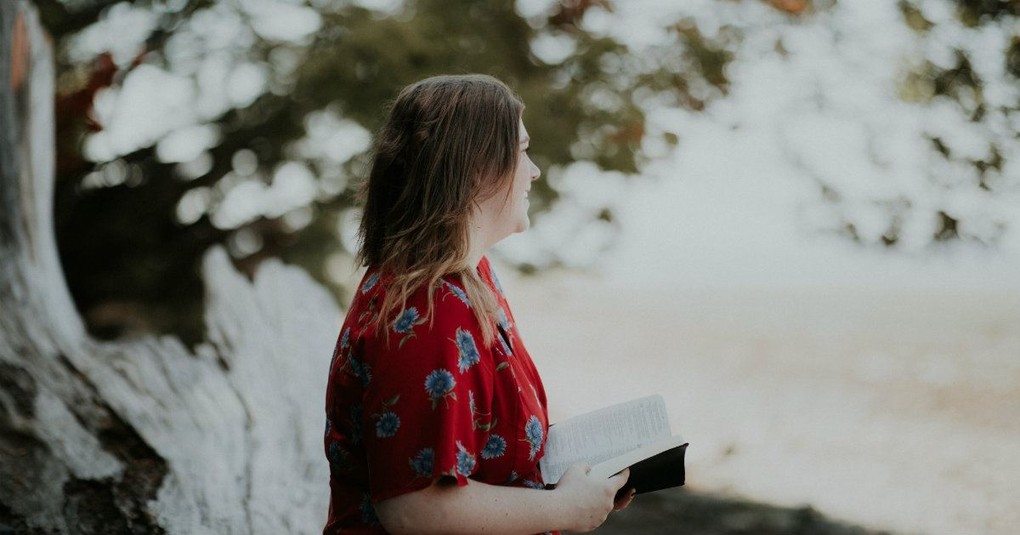 When I was a very young Christian, one of the first ways I began to read and take in the Bible was through a small book of Bible quotes, divided up into topics. Now, as a Christian further along in my faith, I understand the importance of reading Scripture verses within their context; how our favorite quotes from the Bible fit into the larger story of what God is doing in the world. Quoting the Bible out of its context can definitely leave us open to poor interpretation.
But still, there's just something about certain passages of Scripture that, even standing alone, speak straight to my heart. If your faith feels stagnant and you're struggling to remember God's promises for you, I hope these 50 Bible quotes can be a small spark that reignites your passion and interest to dig deep into the Word of God and know his great, unending love for you.
Image Credit: Unsplash/ Priscilla-du-preez
1. 2 Corinthians 12:10

Slide 1 of 50

That is why, for Christ's sake, I delight in weaknesses, in insults, in hardships, in persecutions, in difficulties. For when I am weak, then I am strong. - 2 Corinthians 12:10

2. Isaiah 6:8

Slide 2 of 50

Then I heard the voice of the Lord saying, "Whom shall I send? And who will go for us?" And I said, "Here am I. Send me!" - Isaiah 6:8

4. 1 Kings 8:61

Slide 4 of 50

And may your hearts be fully committed to the LORD our God, to live by his decrees and obey his commands, as at this time. - 1 Kings 8:61

5. Proverbs 1:7

Slide 5 of 50

The fear of the LORD is the beginning of knowledge, but fools despise wisdom and instruction. - Proverbs 1:7

6. Psalm 84:10

Slide 6 of 50

 

Better is one day in your courts
    than a thousand elsewhere;
I would rather be a doorkeeper in the house of my God
    than dwell in the tents of the wicked. - Psalm 84:10

 

8. Romans 10:17

Slide 8 of 50

Consequently, faith comes from hearing the message, and the message is heard through the word about Christ. - Romans 10:17

9. Matthew 6:28-30

Slide 9 of 50

And why do you worry about clothes? See how the flowers of the field grow. They do not labor or spin. 29 Yet I tell you that not even Solomon in all his splendor was dressed like one of these. 30 If that is how God clothes the grass of the field, which is here today and tomorrow is thrown into the fire, will he not much more clothe you - you of little faith? - Matthew 6:28-30

10. Joel 2:12-13

Slide 10 of 50

"Even now," declares the Lord, "return to me with all your heart, with fasting and weeping and mourning. Rend your heart and not your garments. Return to the Lord your God, for he is gracious and compassionate, slow to anger and abounding in love, and he relents from sending calamity." Joel 2:12-13

 

11. Psalm 39:7

Slide 11 of 50

12. 1 John 4:16

Slide 12 of 50

And so we know and rely on the love God has for us. God is love. Whoever lives in love lives in God, and God in them. - 1 John 4:16

13. 1 Corinthians 15:57

Slide 13 of 50

14. Mark 12:30-31

Slide 14 of 50

Love the Lord your God with all your heart and with all your soul and with all your mind and with all your strength.' 31 The second is this: 'Love your neighbor as yourself.' There is no commandment greater than these." - Mark 12:30-31

15. 1 John 4:18-19

Slide 15 of 50

There is no fear in love. But perfect love drives out fear, because fear has to do with punishment. The one who fears is not made perfect in love. We love because he first loved us. - 1 John 4:18-19

16. 1 Corinthians 10:13

Slide 16 of 50

No temptation has overtaken you except what is common to mankind. And God is faithful; he will not let you be tempted beyond what you can bear. But when you are tempted, he will also provide a way out so that you can endure it. - 1 Corinthians 10:13

17. 1 John 1:9

Slide 17 of 50

If we confess our sins, he is faithful and just and will forgive us our sins and purify us from all unrighteousness. - 1 John 1:9

18. 1 Thessalonians 5:11

Slide 18 of 50

Therefore encourage one another and build each other up, just as in fact you are doing. - 1 Thessalonians 5:11

19. Psalm 30:11

Slide 19 of 50

You have turned my mourning into joyful dancing. You have taken away my clothes of mourning and clothed me with joy. - Psalm 30:11

20. Matthew 21:21

Slide 20 of 50

Jesus replied, "Truly I tell you, if you have faith and do not doubt, not only can you do what was done to the fig tree, but also you can say to this mountain, 'Go, throw yourself into the sea,' and it will be done." - Matthew 21:21

21. 2 Chronicles 7:14

Slide 21 of 50

[I]f my people, who are called by my name, will humble themselves and pray and seek my face and turn from their wicked ways, then I will hear from heaven, and I will forgive their sin and will heal their land. - 2 Chronicles 7:14

23. Psalm 19:1

Slide 23 of 50

24. Daniel 9:9

Slide 24 of 50

The Lord our God is merciful and forgiving, even though we have rebelled against him... - Daniel 9:9

25. Isaiah 55:8-9

Slide 25 of 50

"For my thoughts are not your thoughts,
    neither are your ways my ways,"
declares the Lord.
 "As the heavens are higher than the earth,
    so are my ways higher than your ways
    and my thoughts than your thoughts. - Isaiah 55:8-9

26. Isaiah 25:8

Slide 26 of 50

"[H]e will swallow up death forever.
The Sovereign Lord will wipe away the tears
    from all faces;
he will remove his people's disgrace
    from all the earth.
The Lord has spoken." - Isaiah 25:8

 

 

27. Zephaniah 3:17

Slide 27 of 50

The Lord your God is with you,
    the Mighty Warrior who saves.
He will take great delight in you;
    in his love he will no longer rebuke you,
    but will rejoice over you with singing." - Zephaniah 3:17

28. Psalm 118:24

Slide 28 of 50

29. Psalm 130:5

Slide 29 of 50

30. Luke 15:10

Slide 30 of 50

In the same way, I tell you, there is rejoicing in the presence of the angels of God over one sinner who repents. - Luke 15:10

31. Ephesians 3:16

Slide 31 of 50

I pray that out of his glorious riches he may strengthen you with power through his Spirit in your inner being... Ephesians 3:16

32. 2 Corinthians 4:6

Slide 32 of 50

For God, who said, "Let light shine out of darkness," made his light shine in our hearts to give us the light of the knowledge of God's glory displayed in the face of Christ. - 2 Corinthians 4:6

33. Psalm 113:3

Slide 33 of 50

From the rising of the sun to the place where it sets, the name of the Lord is to be praised. - Psalm 113:3

34. 1 Peter 4:10

Slide 34 of 50

Each of you should use whatever gift you have received to serve others, as faithful stewards of God's grace in its various forms. - 1 Peter 4:10

35. Psalm 147:3

Slide 35 of 50

36. Exodus 20:12

Slide 36 of 50

Honor your father and your mother, so that you may live long in the land the Lord your God is giving you. - Exodus 20:12

37. John 13:34

Slide 37 of 50

A new command I give you: Love one another. As I have loved you, so you must love one another. - John 13:34

38. Matthew 11:28

Slide 38 of 50

39. Psalm 23:5

Slide 39 of 50

You prepare a table before me
    in the presence of my enemies.
You anoint my head with oil;
    my cup overflows. - Psalm 23:5

40. 1 Thessalonians 5:18

Slide 40 of 50

[G]ive thanks in all circumstances; for this is God's will for you in Christ Jesus. - 1 Thessalonians 5:18

41. Ephesians 6:11

Slide 41 of 50

Put on the full armor of God, so that you can take your stand against the devil's schemes. - Ephesians 6:11

42. Hebrews 13:5

Slide 42 of 50

Keep your lives free from the love of money and be content with what you have, because God has said,

"Never will I leave you;
    never will I forsake you." - Hebrews 13:5

 

43. Isaiah 44:22

Slide 43 of 50

I have swept away your offenses like a cloud,
    your sins like the morning mist.
Return to me,
    for I have redeemed you." - Isaiah 44:22

44. Proverbs 22:6

Slide 44 of 50

Train up a child in the way he should go: and when he is old, he will not depart from it. - Proverbs 22:6

46. Psalm 119:105

Slide 46 of 50

47. Proverbs 9:10

Slide 47 of 50

The fear of the Lord is the beginning of wisdom,
    and knowledge of the Holy One is understanding. - Proverbs 9:10

48. Isaiah 7:9b

Slide 48 of 50

49. 1 Corinthians 13:13

Slide 49 of 50

And now these three remain: faith, hope and love. But the greatest of these is love. - 1 Corinthians 13:13

50. Proverbs 31:25

Slide 50 of 50

She is clothed with strength and dignity;
    she can laugh at the days to come. - Proverbs 31:25

-------------

Kelly Givens is the editor of iBelieve. She lives in Richmond, Virginia with her husband and enjoys reading, writing, and spending time in the great outdoors.

Scripture Design Credit: Rachel Dawson