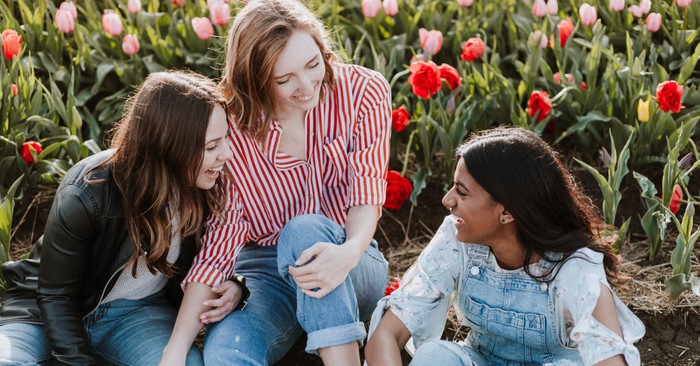 Women play a crucial role in the home, the church, and society. Here are 30 quotes to inspire women and remind them that their role matters.
Women have played an integral role in the home, the church, and society. I want to encourage all women by telling them, "your role matters." I will speak personally here. While God has surrounded me with wonderful godly men who have encouraged me in ministry, the driving force behind what I am able to do in ministry is the wife that God has given me. She is not only my partner in life, but my partner in faith and my partner in ministry. By the way, she does not stand alone. I know of many other women who are like her. The good news is that even in the scriptures, we see God using women in various ways to make a difference for the kingdom of God. For all women today who are faithful servants of the most high God, I want to offer you some encouragement and share some inspirational quotes for women like you. I know the journey is not always easy. It helps to get some pick-me-ups along the way. May today be a day where these words pick you up.
Inspirational Quotes for Women about Faith
"Faith does not eliminate questions. But faith knows where to take them."—Elisabeth Elliot
"You can never learn that Christ is all you need, until Christ is all you have."—Corrie Ten Boom
"God can't give us peace and happiness apart from Himself because there is no such thing."—C.S. Lewis
"Jesus doesn't participate in the rat race. He's into the slower rhythms of life, like abiding, delighting, and dwelling—all words that require us to trust Him with our place and our pace."—Lysa TerKeurst
"A woman's heart should be so close to God that a man should have to chase Him to find her." ―C.S. Lewis
"Don't be content with the Christian desk calendar approach to Christianity. Don't be satisfied with a daily practical saying or some three-step process for being a good wife or a better friend. God has both called you and equipped you to know him. We have no excuse to remain ignorant of his character. Seek God's face. Understand his character. Pursue knowledge of him, for apart from the 'fear of the Lord' and 'the knowledge of the Holy One' (Proverbs 9:10), we have no hope for being a wise mother, sister, wife, or friend."—Wendy Horger Alsup
"The Christian life is not about all the things we do for God—it's about being loved by Him, loving Him in return, and walking in intimate union and communion with Him."—Nancy Leigh DeMoss
Inspirational Quotes for Women about Endurance
"If you can't fly, then run. If you can't run, then walk. If you can't walk, then crawl. But whatever you do, you have to keep moving forward."—Dr. Martin Luther King Jr.
"God never said that the journey would be easy, but He did say that the arrival would be worthwhile."—Max Lucado
"I have to keep reminding myself: If you give your life to God, he doesn't promise you happiness and that everything will go well. But he does promise you peace. You can have peace and joy, even in bad circumstances."—Patricia Heaton
"We will never be happy until we make God the source of our fulfillment and the answer to our longings. He is the only one who should have power over our souls."—Stormie Omartian
"When it seems as if God is far away, remind yourself that He is near. Nearness is not a matter of geography. God is everywhere. Nearness is likeness. The more we become like the Lord, the nearer He is to us."—Warren Wiersbe
"Being a praying woman doesn't mean I don't have bad days. It means I am willing to find beauty, even in the ugliest days."—Unknown
Inspirational Quotes for Women on Marriage, Family, and Love
"By God's grace, I can resist the temptation to treat my children as interruptions to my will for my life. Instead, God enables me to treat my children as precious gifts he is using to shape me into his image according to his will for my life."—Gloria Furman
"The key is to understand that our children don't belong to us—they belong to God. Our goal as parents must not be limited by our own vision. I am a finite, sinful, selfish man. Why would I want to plan out my children's future when I can entrust them to the infinite, omnipotent, immutable, sovereign Lord of the universe? I don't want to tell God what to do with my children—I want Him to tell me!"—Voddie T. Baucham, Jr.
"In any relationship, there will be frightening spells in which your feelings of love dry up. And when that happens you must remember that the essence of marriage is that it is a covenant, a commitment, a promise of future love. So what do you do? You do the acts of love, despite your lack of feeling. You may not feel tender, sympathetic, and eager to please, but in your actions, you must BE tender, understanding, forgiving and helpful. And, if you do that, as time goes on you will not only get through the dry spells, but they will become less frequent and deep, and you will become more constant in your feelings. This is what can happen if you decide to love."—Timothy Keller
"Our homes, imperfect as they are, must be a haven from the chaos outside. They should be a reflection of our eternal home, where troubled souls find peace, weary hearts find rest, hungry bodies find refreshment, lonely pilgrims find communion, and wounded spirits find compassion."
―Jani Ortlund
Inspirational Quotes for Women to Make You Laugh and Think
Note: Not all of these quotes have known authors. Where possible, a citation has been given.
"God teaches us about love by giving us difficult people to deal with."
"Life isn't about waiting for the storm to pass. It's about learning to dance in the rain."—Jeanne Lancaster
"God wants spiritual fruit, not religious nuts."—Unknown (first seen on a church sign in 1978)
"If God is your copilot, switch seats."
"God will wreck your plans, when He sees your plans are about to wreck you."
"A Bible that's falling apart usually belongs to someone who isn't."—attributed to Charles Spurgeon
"Sometimes God will put a Goliath in your life, so you can find the David within you."—attributed to Bishop Harry Jackson, Jr.
"God recycles. He made you from dust."
"All places where women are excluded tend downward to barbarism; but the moment she is introduced, there come in with her courtesy, cleanliness, sobriety, and order."—Harriet Beecher Stowe
Inspirational Bible Quotes for Women
For these last verses, I want to highlight the roles women have played in the plan of God. Women have been judges, prayer warriors, evangelists, and church planters. Be encouraged as you see how God has used women throughout history.
Lydia of Thyatira—The Businesswoman Who Helped Found the Church in Philippi
"On the Sabbath we went outside the city gate to the river, where we expected to find a place of prayer. We sat down and began to speak to the women who had gathered there. One of those listening was a woman from the city of Thyatira named Lydia, a dealer in purple cloth. She was a worshiper of God. The Lord opened her heart to respond to Paul's message. When she and the members of her household were baptized, she invited us to her home. 'If you consider me a believer in the Lord," she said, "come and stay at my house.' And she persuaded us." (Acts 16:13-15)
Hannah—The Prayer Warrior
"'Not so, my lord,' Hannah replied, 'I am a woman who is deeply troubled. I have not been drinking wine or beer; I was pouring out my soul to the Lord. Do not take your servant for a wicked woman; I have been praying here out of my great anguish and grief.'" (1 Samuel 1:15-16)
Deborah—The Judge
"Now Deborah, a prophet, the wife of Lappidoth, was leading Israel at that time." (Judges 4:4)
Mary Magdalene and the other Mary—The First Evangelists
"The angel said to the women, 'Do not be afraid, for I know that you are looking for Jesus, who was crucified. He is not here; he has risen, just as he said. Come and see the place where he lay. Then go quickly and tell his disciples: "He has risen from the dead and is going ahead of you into Galilee. There you will see him." Now I have told you.'" (Matthew 28:5-7)
I pray these words and verses have encouraged you. Now, go and be the woman God has created you to be.
Further Reading:
40 Inspiring Quotes from Elisabeth Elliot
Words of Encouragement for Women
10 Inspiring Beth Moore Quotes for Every Christian Woman
Photo Credit: ©Priscilla du Preez/Unsplash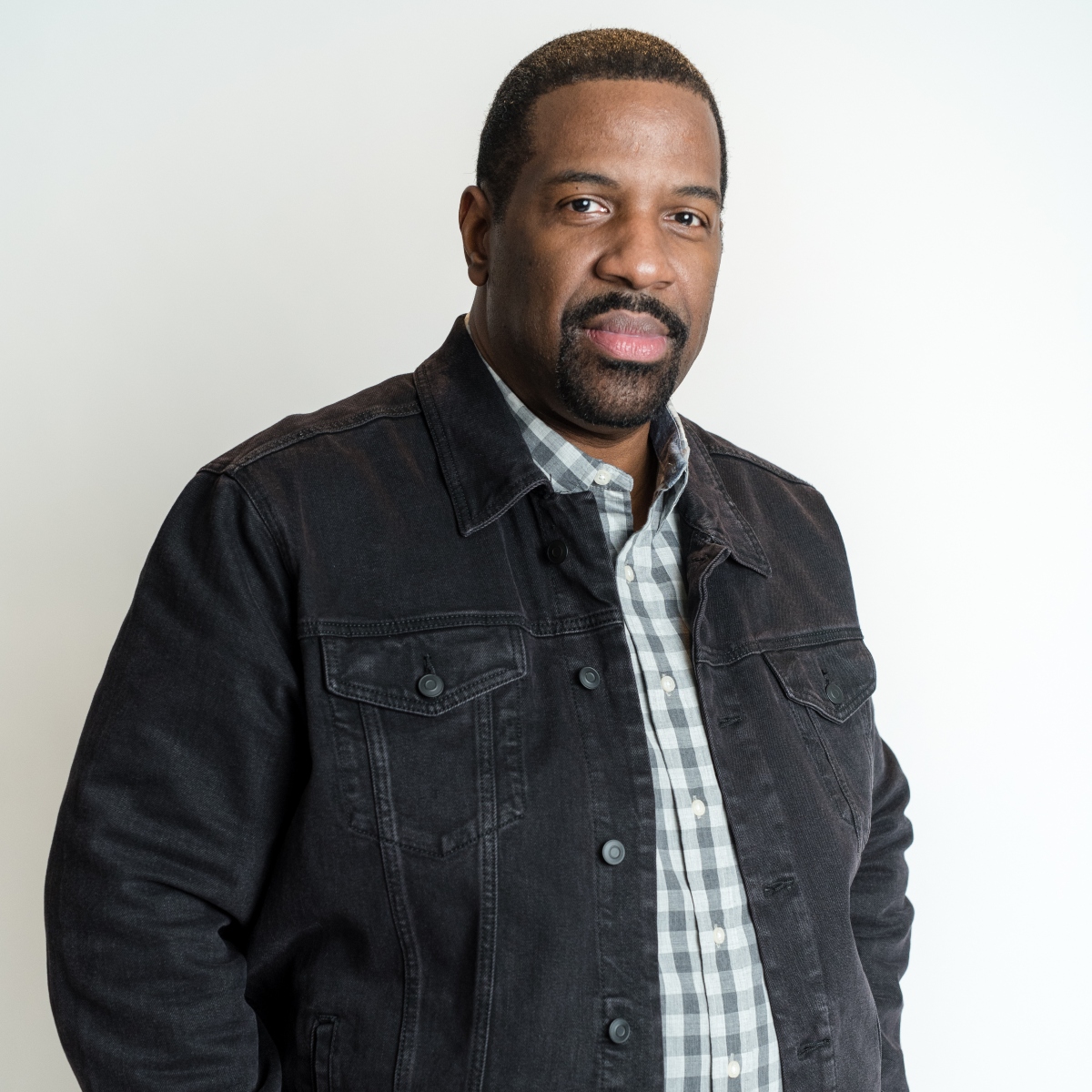 Clarence L. Haynes Jr. is a speaker, Bible teacher, and co-founder of The Bible Study Club. He is the author of The Pursuit of Purpose which will help you understand how God leads you into his will. He has also just released his new book The Pursuit of Victory: How To Conquer Your Greatest Challenges and Win In Your Christian Life. Do you want to go deeper in your walk with the Lord but can't seem to overcome the stuff that keeps getting in the way? This book will teach you how to put the pieces together so you can live a victorious Christian life and finally become the man or woman of God that you truly desire to be. To learn more about his ministry please visit clarencehaynes.com.
---
---