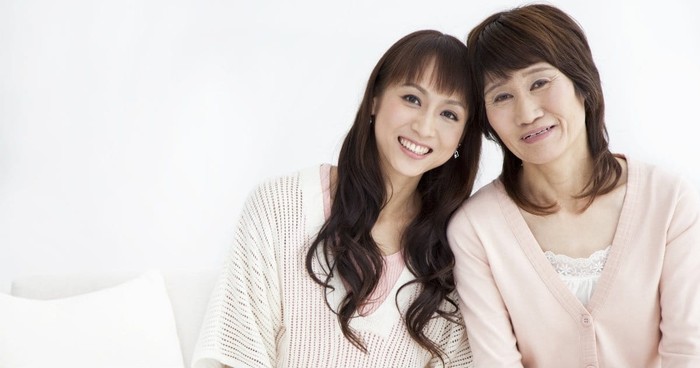 The church needs both younger and older women pouring into, building up and encouraging one another in our walks of faith. If you're not sure where to begin investing in other women, here's where you can start.
One summer evening I gathered a group of about twenty younger women in my home; they were all in their late teens or early twenties and serving together in a ministry. After dinner, we arranged our chairs into a circle on the deck, and I asked each of the girls to share a short synopsis of her spiritual journey. As you might imagine, a wide variety of life experiences and issues was represented in that circle. At points, I interjected words of encouragement or insight, sometimes sharing out of my own journey. But mostly I listened, my heart warmed by their openness to share their stories and their eagerness to receive the seasoned perspective of the oldest woman in the circle.
Afterward, several of those young women expressed gratitude for the interest I had shown in them and the investment (small as it was) that I had made in their lives. One of them commented how helpful this night had been to her because, as she said, "Our generation is so prone to think we have all the answers, that there's nothing an older person could tell us that we really need to hear."
I believe this sense is a major reason why many older women tend to back away from their role in younger women's lives. The younger women don't want us, they think. If they did, they'd ask.
So, younger woman, let me ask you: How willing are you to seek out and receive the involvement of older women in your life? Do you have a teachable spirit? Or do you leave the impression that you can figure life out on your own?
In His wisdom, God has made a gracious provision that you can't afford to do without. So my challenge to you is to take the initiative. Seek out an older woman who seems to possess the qualities you'd like to embody one day. Ask if she'd be open to visit with you on occasion, fielding your questions and allowing you to learn from her experiences and—together—from God's Word.
Don't be surprised if she says she doesn't know what she could really offer you. But don't be surprised either if she's delighted that you asked. When you meet, it might help to ask her questions like:
• Have you ever struggled with…..?
• How have you handled …..?
• Would you pray with me about…..?
Don't expect perfectly formulated answers. But do expect to learn from and be encouraged by the experience and hard-earned wisdom of this older sister/spiritual mom. I believe I can guarantee that, as your relationship grows, you will glean so much from this older woman that you'll wonder how you ever got along without her friendship, prayers, and input. Hopefully you will be inspired to become the older woman in another woman's life—and to never stop pouring yourself into others as long as you live.
I would offer a challenge as well to those who, like me, have reached that older-woman season of life. It's easy (and tempting) for us to sit around with our little circle of like-minded friends, talking disapprovingly about how the young women in our church are dressing or behaving. But how much more productive (and biblical) would it be for us to roll up our sleeves and get involved in the life of one or more of those younger women.
I've always realized that younger women need older women in their lives. But now, as an older woman, I've come to realize how much we need younger women in our lives. (One practical perk for me, among many others, has been help with my wardrobe!) You just don't know what you're missing if you don't have these kinds of inter-generational relationships.
These younger women challenge my thinking. They inspire me to press on when I'm weary in the race. They keep me from getting cold-hearted and crusty. They motivate me to believe God for more than I can see or imagine. Today marks another birthday for me. My phone is lighting up with sweet texts, many of them from precious young women I have known and walked with over the years—thanking me for my friendship, encouragement, and influence in their lives. They cannot know how deeply I feel the same way about them.
I assure you, few things in life are more satisfying than watching God work in another's heart through the example of your life, your thoughtful, biblical wisdom, even your humble acknowledgment of regret and lessons learned the hard way. I realize you may be busier than you ever thought you would be at this stage of life. Many women I know in this post-child-rearing season are working hard to help cover college costs or supplement retirement savings. Others find themselves caught in a whirlwind of volunteerism—activities they always wanted to try but never had time for, as well as new expectations placed on them "now that you have the time."
But these years—when our circumstances and commitments begin to change and we face new decisions about how to fill our days— can also bring rich opportunities to lean in to our Titus 2 calling. So before dusting off your résumé as an empty nester or filling up your calendar with new commitments, why not at least consider whether you could be of greater kingdom usefulness by freeing up more of your time for a different kind of responsibility?
I sometimes want to say to those moms who are trying to figure out what's next now that their kids are out of the nest: "Look around! You are needed now more than ever. There are younger women who desperately need your love, your time, your encouragement, and your wisdom!"
And what if no one is coming out of the woodwork to sit at your feet for training? Why not begin asking God to bring a hungry-hearted younger woman across your path? Ask His Spirit to show you how to fulfill this biblical mandate. And as He works—He will! Be obedient to follow through, confident that He's paired you with someone who needs what you and your love and life experiences can provide her.
This excerpt was taken from Adorned: Living Out The Beauty of the Gospel Together, ©2016 by Nancy DeMoss Wolgemuth. Adapted and used with permission of Moody Publishers.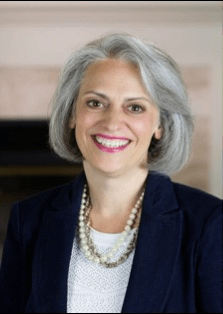 NANCY DEMOSS WOLGEMUTH has touched the lives of millions of women through Revive Our Hearts and the True Woman movement, calling them to heart revival and biblical womanhood. Her love for Christ and His Word is infectious, and permeates her online outreaches, conference messages, books, and two daily nationally syndicated radio programs— Revive Our Hearts and Seeking Him. She has authored nineteen books and sold more than three million copies that are reaching the hearts of women around the world. Nancy and her husband, Robert, live in Michigan.
---
---