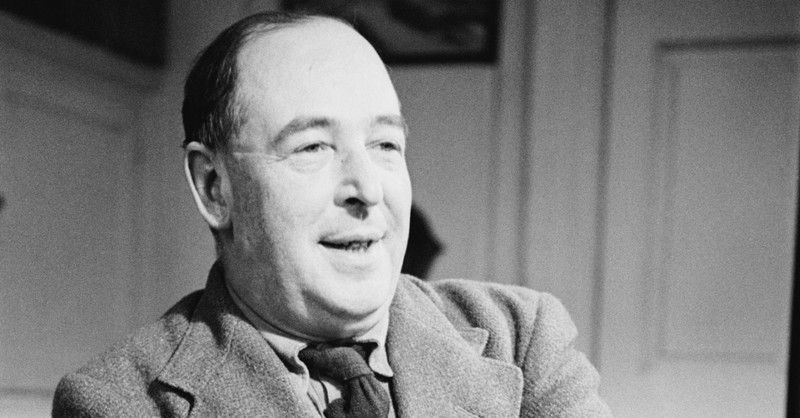 Life-changing Lessons from C.S. Lewis
Vivian Bricker

Contributing Writer
Lewis' Narnia series teaches us to be beautifully creative, mindfully brave, and faithful to God despite our circumstances. Following God may not always be safe, but He is always good.
C. S. Lewis is a Christian author I have come to identify as a friend through reading his various writings. It is an understatement to say that he has taught me many life-changing lessons through his books. Lewis is best known for his Chronicles of Narnia; however, he has written many other books worth reading such as The Grief Observed, The Problem of Pain, and Mere Christianity to name a few. All of C. S. Lewis' writings are worth discovering as you will experience growth in your walk with Christ by reading them, and you might just find yourself in the midst of an adventure.
Lesson 1: Grow in Difficult Seasons
The first lesson C. S. Lewis taught me was through his book, The Problem Of Pain. I had purchased this book from a local bookstore after I was grieving after the passing of my mom. A friend recommended this book and it proved to be beneficial not only just during the time immediately following the death of my mom, but the lessons I learned still help me to this very day. In The Problem Of Pain, C. S. Lewis writes, "God allows us to experience the low points of life in order to teach us lessons that we could learn in no other way." This simple statement holds so much truth that it can bring tears to a person's eyes. Lewis' statement is absolutely true as God does allow His children to experience difficult seasons of life for the purpose of teaching us important lessons.
Most seasons of spiritual growth are born out of difficult times in our lives. In fact, there is always a reason for the suffering that we experience throughout our lives. God does not "put" us in bad circumstances; however, He does allow us to experience difficult times in order to provide Christlike growth. Sadly, few of us can say we look to God during the sunny times of our lives. Rather, we tend to search out God and cry out to Him when we are going through difficult circumstances. It is not uncommon to forget about the Lord when times are going good. I believe this is due to our sinful nature. I have noticed in my own life that I tend to call out to God more when I am going through a dark season of life rather than a sunny season. Maybe you can relate to this too.
C. S. Lewis teaches us there will be hard times in our lives, but it is through these trials that we learn the greatest truths and grow the most in our walk with the Lord. As an example, I would have never come to know the Lord unless I hit rock bottom when my mom passed away. Whenever you are going through a hard time in life, remember the lowest points of your life are actually the biggest opportunities for growth. It is through these difficult seasons that we are able to learn the greatest lessons. The Lord loves you and He will walk with you through every season of life—whether sunny or stormy. It is true that God does work all things out for good, even in the darkest seasons of life (Romans 8:28).
Lesson 2: Look to the Future
The second lesson C. S. Lewis taught me was to always look to the future. This is a fairly popular quote of C. S. Lewis that many people have used in their own writings or in letters to others: "There are far, far better things ahead than any we leave behind," which is found in The Collected Letters of C.S. Lewis, Volume 3. This sentence comes from a letter that Lewis was writing to his dear friend Mary Willis Shelburne. What Lewis told Shelburne, he still tells us today. There are greater things awaiting us in the future than anything we have experienced in the past.
For those who have chosen to place their faith in Jesus, our future is found in heaven with God forever (John 3:16-17). It can be sad to think of leaving our loved ones, homes, and the world when we die, but what God has planned for our future is far greater than anything we leave behind. In eternity with God, there will be no more sickness, mourning, pain, or death (Revelation 21:4). When we pass away, sin will no longer be within us and we will be able to serve God without the weight of sin on our backs. There will only be eternal happiness, righteousness, and joy as we spend eternity with God in heaven. C. S. Lewis helps us to remember that no matter what our life was like here on earth, heaven is far greater.
Lesson 3: Be Creative
C. S. Lewis was a man known for his creativity. One only has to read The Chronicles Of Narnia to discover his creative spirit. In the Narnia series, Lewis paints an allegorical depiction of the gospel accounts and many Christian themes. Aslan, the hero of the story, is supposed to be an allegorical representation of Christ, who saves Narnia from the evil white witch (Satan). Throughout these magical tales, there are adventures to travel through and characters who become friends to the reader.
Lewis portrays Jesus in a creative light that children and adults alike grow to love. In The Lion, Witch, and Wardrobe, Lewis allegorically refers to Aslan as the great lion, who isn't particularly safe; "'Safe?' said Mr Beaver ...'Who said anything about safe?' Course he isn't safe. But he's good. He's the King, I tell you." Through Lewis' creative spirit, spiritual truths are presented in non-confrontational manners. Aslan as a character is portrayed as the epic hero, whom all of the other characters such as Lucy, Susan, Edmund, and Peter come to trust, depend on, and love. Also through Lewis' creativity, he is able to teach us to not be afraid. Just as following Aslan isn't safe, following God is not always safe. Following God is a lifestyle of denying the sinful desires of the world and the flesh and choosing to speak out the truth of the gospel, which is not readily accepted by the sinful world. Jesus calls us to be brave because we can rely on Him. Following Jesus can be dangerous, but He is our good, good Lord who loves us beyond measure (Romans 8:31-39). Lewis' Narnia series teaches us to be beautifully creative, mindfully brave, and faithful to God despite our circumstances. Following God may not always be safe, but He is always good.
There are numerous lessons one can glean from the life of C. S. Lewis; however, one article could not contain the vast amount of lessons Lewis has brought into this world. Lewis was a man devoted to following God and he demonstrated his faith in his actions, his life, and in his writings. Whenever you are discouraged, anxious about the future, or looking for an adventure, simply pick up one of C. S. Lewis' writings and you will be teleported into a magical hinterland. I encourage you to read any of C. S. Lewis' writings and journal your own unique lessons you learn through his books. At times, C. S. Lewis' writings can be difficult to understand, but the more you read of his works, the better you will become at deciphering the message in his writings. Each of his books are treasures waiting to be discovered by you.
Photo Credit: ©GettyImages/JohnChillingworth/Stringer
---
Vivian Bricker loves Jesus, studying the Word of God, and helping others in their walk with Christ. She has earned a Bachelor of Arts Degree in Christian Ministry and is currently working toward her Master's Degree. Her favorite things to do are spending time with her family and friends, reading, and spending time outside. When she is not writing, she is probably embarking on an adventure.
Comments
---
---