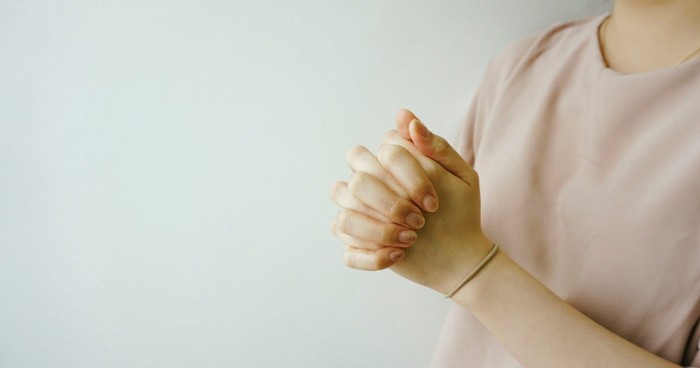 Prayer is personal. God hears our voice as distinctly as we call out to Him. 1 John 5:14 says,"This is the confidence we have in approaching God: that if we ask anything according to his will, he hears us." But more important than what we say, is the frequency in which we pray that matters to God - our prayer life.
Paul explicitly tells us that continual prayer is part of God's will for us (1 Thessalonians 5:16-18). That's because continual, committed communication with God is vital for our spiritual growth.
How often do you pray? Is prayer a spiritual discipline you want to grow in? The following fifteen questions touch on four specific aspects of prayer. Use them to take stock of your own prayer life and what you can be doing to strengthen your communication with God.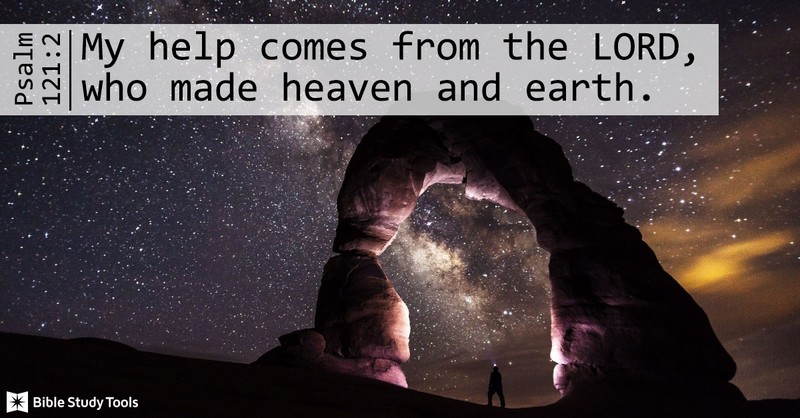 Category 1: Prayer as Praise to God for Who He Is
1. How Is God Evident in My Life in This Moment?
"The LORD is near to all who call on him, to all who call on him in truth." Psalm 145:18
Starting our prayers with praise to God reminds us who He is. We don't have to be scholars or seminary graduates to have an understanding of who God is. We can simply look around us for evidence of who He is. When we pause to pray, consider where we are. Look out a window to take in God's scenery, and remember the people He has blessed our lives with. Our talents, gifts, and blessings all flow from Him. With every new day, every new sunrise, every piece of His creation surrounding us, we are reminded He is God, and has created a new day and everything it to love us through it and with it. So, where are you when you pray to God, and how can you recognize Him prayerfully and reverently for the Author, Creator, and Good Father He is?
2. How Often Do I Remember to Acknowledge My Savior?
"Therefore, since we have a great high priest who has ascended into heaven, Jesus the Son of God, let us hold firmly to the faith we profess." Hebrews 4:14
Our prayers, full of confession and repentance, are made possible by our Savior, Jesus. His sacrifice on the cross ushered us back into the very presence of God, for all those who believe in salvation through Him. How often do we take a moment just to acknowledge the suffering of His sacrifice? The Messiah Jesus, prophesied to come for so many centuries, came to earth. He died, was resurrected, ascended into heaven, and now is seated at the right hand of the Father. He prays… for us! Our Good Shepherd, Jesus pursues us.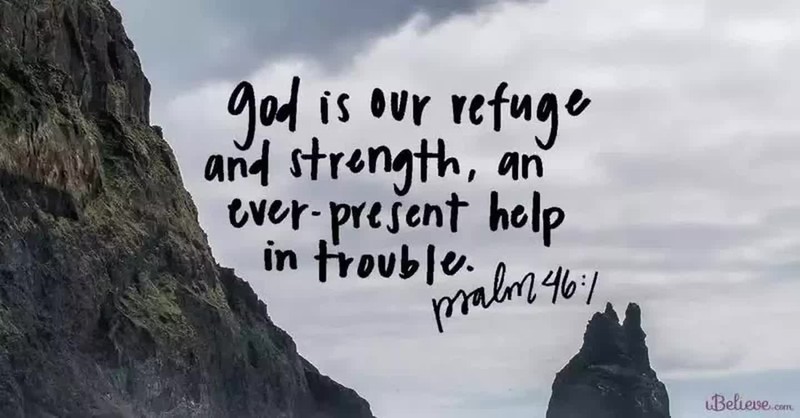 3. How Often Do I Ask the Holy Spirit for Revelation?​​​​
"In the same way, the Spirit helps us in our weakness. We do not know what we ought to pray for, but the Spirit himself intercedes for us through wordless groans." Romans 8:26
The Holy Spirit came first came to the apostles at Pentecost, after Jesus had ascended into heaven to be with His Father. Through the Holy Spirit, we remember and understand God's word as He reveals it to us, connecting it to our lives daily. The Holy Spirit translates our prayers to God, even when we don't know what to say. Even when we do think we do know what to say, the Spirit of the Living God, living in all believers through salvation in Christ, clarifies our needs to God.
4. Do I Know and Praise God for His Attributes?
"The LORD passed before him and proclaimed, The LORD, the LORD, a God merciful and gracious, slow to anger, and abounding in steadfast love and faithfulness…" - Exodus 34:6
Have you ever studied God's attributes? Learning about his omniscience, his holiness, his goodness, mercifulness, his omnipotent power, his infinite being, his perfect wisdom, and so on- knowing these things about God can't help but make us worship! If you're looking to learn more about who God is, check out None Like Him by Jen Wilkin. Challenge yourself to prayerfully praising God for each of his attributes for a week!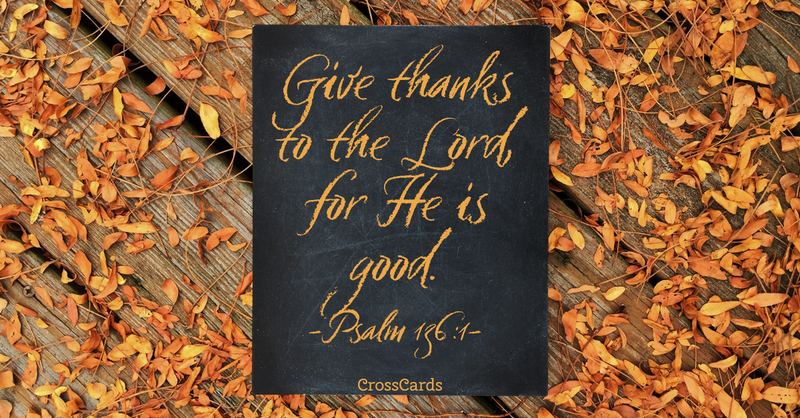 Category Two: Prayer as Thanks to God for What He's Done
5. Do I Know Where My Joy Comes From?
"Rejoice always, pray continually, give thanks in all circumstances; for this is God's will for you in Christ Jesus." 1 Thessalonians 5:16-18
The apostle Paul advised the Thessalonians to be joyful always, pray continually, and to give thanks in all circumstances. God's will for us in Christ Jesus is to participate in the furthering of God's Kingdom by the spread of the Gospel. Rehearsing the Love of God in our hearts allows us to adopt a thankful perspective as we pray. We get to be a part of God's love story, and know with confidence He works good of all things. We can rejoice …always. Nothing can steal the joy we have in Jesus.
6. What, Specifically, Am I Thankful For?
"Let the peace of Christ rule in your hearts, since as members of one body you were called to peace. And be thankful." Colossians 3:15
Listing out the people, accomplishments, talents, gifts, and other blessings we are thankful for shifts the landscape of our hearts. Gratitude has the power to lift our spirits. As we turn our focus from what is weighing us down to how God has lifted us up through blessing, healing occurs. We can be wired in anxious knots when we begin to pray. Reciting our list of blessings helps to untie worries, and expose lies about our lives the enemy has thrown at us. The peace we have in Christ cannot be taken away, but we can forget about it as the stress of daily life piles on. Remembering what we are grateful for reminds us of the peace we have in Christ.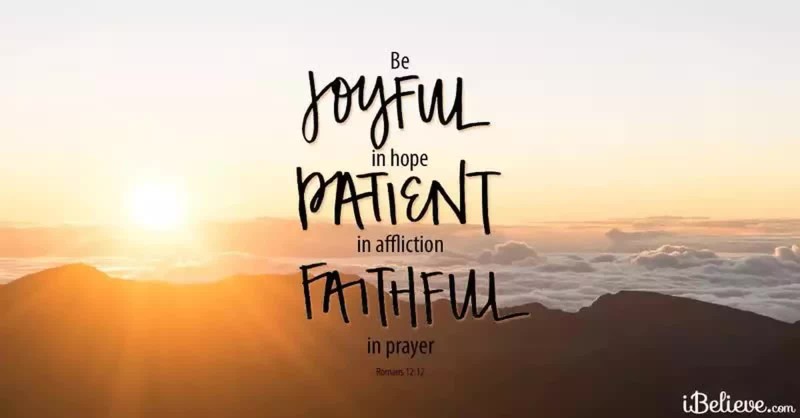 7. How Can I Specifically Thank God for His Movement in My Life in the Last 24 Hours?
"Praise the LORD. Give thanks to the LORD, for he is good; his love endures forever." Psalm 106:1
Prayer shifts our attention back to God. Beyond a routine list of blessings, how can we thank God, specifically, for His hand in our lives over the last 24 hours? His goodness and love are written all over our lives, but sometimes we have to slow down and look for it. Some days are not Instagram worthy, and we don't feel we can find a single thing to be thankful for. Keep digging. Pray for the Holy Spirit to stir in our hearts the ways God's hand has been evident in our lives. He is faithful to reveal Himself to us, when we seek Him with all of our hearts.
8. Do I Praise God for What He Will Do?
"Be joyful in hope, patient in affliction, faithful in prayer." Romans 12:12
A wise mentor once challenged my belief that God would do what He said He would do? Do we believe He can help us if it's within His will? And do we not trust that if He does not grant our request, it is for our own good? God cares for us individually, and compassionately. There's a song out right now that talks about how God whispers because He is close. Do we believe, when we pray, God is close? We can praise God for the prayers He will answer in the future and the ways He will provide for us, even before we know he specific "how" He will. We can pray big things, knowing He is the God of miracles.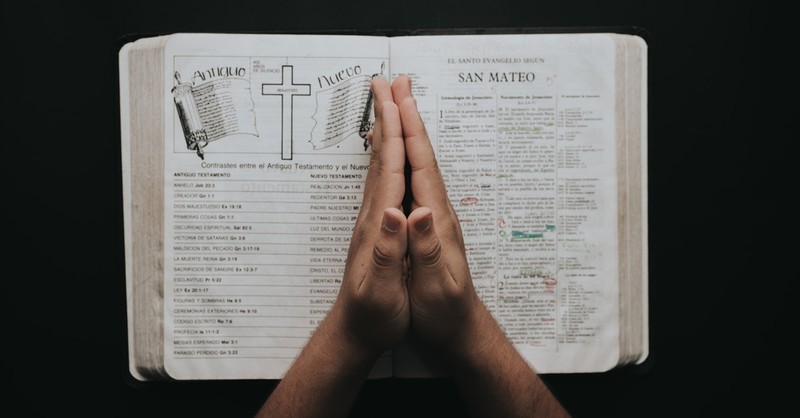 Category 3: Prayer as Confession
9. What Sin Do I Need to Confess from the Last 24 Hours?
"If we confess our sins, he is faithful and just and will forgive us our sins and purify us from all unrighteousness." 1 John 1:9
When we confess our sins to God, we crush their power over our lives. We battle sin every day. When we get quiet with God daily, list out what we've done and struggled with over the last 24 hours. We are created in His image, and so through Christ are being slowly sanctified day by day to mature in faith like Jesus. Impatience, bitterness, un-forgiveness, overspending, condemnation, criticism …we need to list all of the things we struggle with and ways we fall short, and let God minister to our healing to our hearts. The strength to repent starts with the obedience to confess.
10. Which Sins Are Repetitive in My Life, and Have I Asked God to Break Those Strongholds?
"Therefore confess your sins to each other and pray for each other so that you may be healed. The prayer of a righteous person is powerful and effective." James 5:16
When sins and struggles begin to show up daily, they could be strongholds in our lives. Situations of conflict and unrest weigh on our hearts when they are not resolved because we seek reconciliation we cannot force by our hand. Confession can be shared with trusted friends and mentors. We should all have a handful of prayer warriors that can lift us up in prayer when we struggle with something that keeps weighing on our hearts and weighing down. It's important to guard our hearts, so we must prayerfully consider what we share and who we share with. But asking for prayer reminds us we are not alone. We fight together, and for each other, as Christ fights for us.
11. Have I Asked God to Search My Heart?
"Search me, God, and know my heart; test me and know my anxious thoughts." Psalm 139:23
There are undoubtedly roots of sin in our lives that have grown in too deep for us to weed out symptomatically. Sometimes the hurts and hangups in our lives, and sins we struggle with, have deeper beginnings and foundations we can't see or understand. Prayer for God to search our hearts, renew them, and cleanse them of our hidden sin, covers anything lingering in our hearts and making us sick with hidden sin. God is compassionate in His care for us, and faithful to reveal the cause of our suffering so we can completely heal.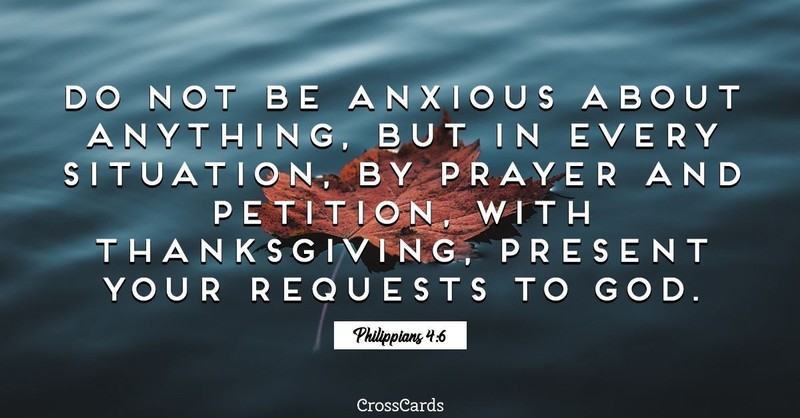 Category 4: Prayer for Needs and Blessings
12. Am I, or the People in My Life, in Need of Healing?
"Do not be anxious about anything, but in every situation, by prayer and petition, with thanksgiving, present your requests to God." Philippians 4:6
Or, do we only pray with hesitation, because we are not sure He can or will heal in the way we want Him to? We can proclaim victory over our lives and those of the ones we love long before we see healing. However, we know the way and time in which and within God heals may not align with our plans. Pray wholeheartedly, with full confidence in God, our Healer. Place healing in the capable and caring hands of our compassionate God. This is the way we should pray, when we and the ones we love suffer in pain and sickness.
13. Who Are My Enemies, and Have I Surrendered Them to God?
"But I tell you, love your enemies and pray for those who persecute you." Matthew 5:44
We love to list out the people we love in prayer. But what about the ones we don't like? The ones who hurt us? For those, it takes two hands to move our pens to write their name in our prayers. But we must pray for our enemies, if only because Jesus told us to. God's ways are not our ways, and His thoughts are not our thoughts. When we release the burden of enemies and discord into God's hands, praying blessing over their lives, we are healed.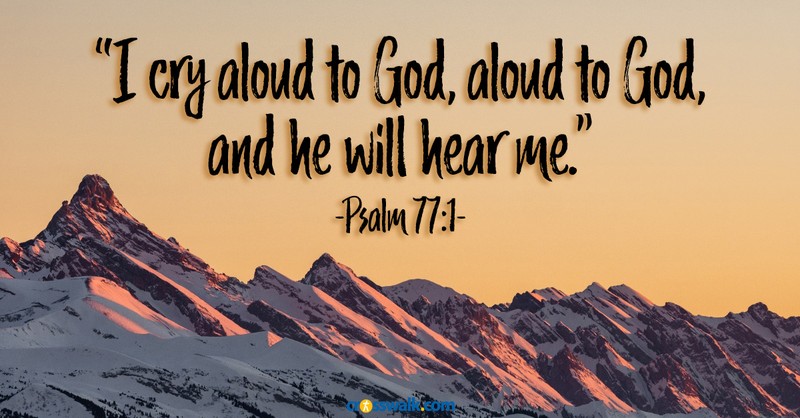 14. Have I Asked God to Bless My Plans, or Asked Him to Show Me What His Plans Are?
"When you ask, you do not receive, because you ask with wrong motives, that you may spend what you get on your pleasures." James 4:3
There are so many sneaky, and obvious, idols that try to sneak onto the throne of our hearts. Don't even give them a cheek on that seat. Cover it in prayer and reserve it for God, alone. Pray for God's will, and God's plan in our lives, over any selfish ambition or accolade or achievement. For He intends to bless us with more than we can ask for or imagine. And not necessarily materially! Don't we want to know what that is for our lives? When we ask God to search our motives and pray for His will over our plans, we sit Him back on the throne of our hearts.
15. Who/What Is on My Daily Prayer List?
"I urge, then, first of all, that petitions, prayers, intercession and thanksgiving be made for all people- for kings and all those in authority, that we may live peaceful and quiet lives in all godliness and holiness." 1 Timothy 2:1-2
Listing the people on our prayer list is powerful. As we write or lift up each name, their stories come to life in our hearts. Allow the Holy Spirit to intercede for us in our lack of what to pray for them, and just hand them over other feet of our Father. Jesus pursues us. When we lift each other up, it reminds us how intricate His care is for all of creation… especially us, created in His image. Keep praying through that list, knowing He hears, and that some answers will be waiting for us on the other side of eternity.
Featured Image: ©Getty
Originally published Wednesday, 26 February 2020.
---
---