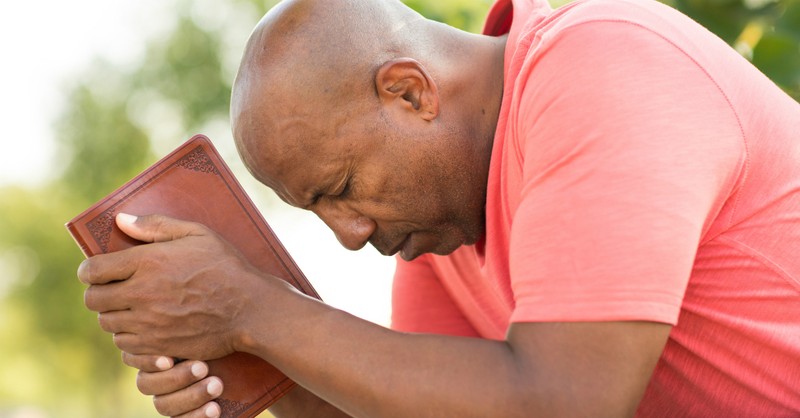 7 Prayers of Compassion to Strengthen Your Pastor
Lynette Kittle

iBelieve Contributors
Growing up as a pastor's kid and then marrying a man who became a pastor and chaplain, most of my life has been spent in the pastoral trenches, experiencing the challenges and spiritual battles ministers and their families face on a daily basis.
It's a tougher place than most may know. Pastoralcareinc.com (PCI) reports the professional title of Pastor ranks near the bottom of a survey of the most respected professions, landing just above a car salesman. Many denominations indicate a shortage of clergy willing to even fill the role of pastor.
Statistically pastors have a high fall out rate. Soulshepherding.org (SS) notes that only 80% of pastors will still be in ministry 10 years later and only a fraction of them make it their lifelong career. Seminary trained pastors have even a higher drop out rate with most lasting only five years in church ministry.
With pastors on the frontlines facing so many challenges, below are seven prayers of compassion to strengthen your pastor.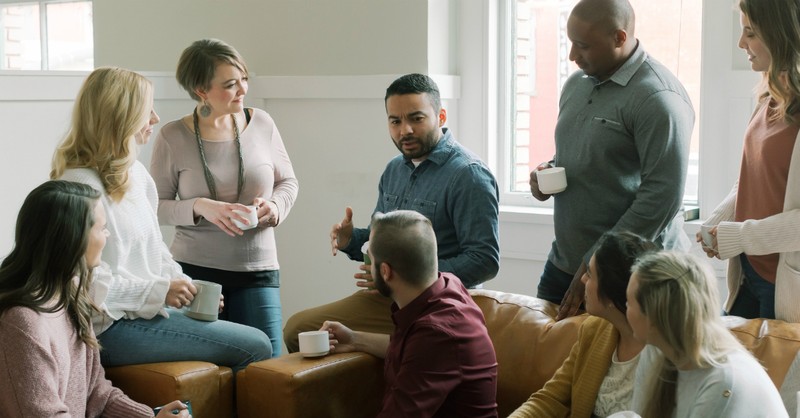 1. Prayer for God to Lead Your Pastor in Ministry
If your pastor attended Bible College and seminary, he may have a lot of head knowledge but lack actual ministry experience in various areas, not knowing or having much training in how to apply and translate biblical knowledge into practical ministry.
PCI reports that 53% of pastors surveyed say seminary did not adequately prepare them for ministry. 90% also said they've found ministry to be completely different from what they thought it would be before entering it.
Pray:
Dear Father,
Please lead, guide, and direct my pastor's steps. Help him when walking into new situations to have the spiritual insight he needs to minister to individuals in his congregation.
Send him pastoral mentors who will walk alongside him and teach him how to effectively and compassionately care for people in his church.
Give him understanding beyond his own capabilities. Lead him to seek Your counsel and acknowledge Your ways in all his efforts (Proverbs 3:5-6).
In Jesus Name,
Amen
2. Prayer for God to Give Your Pastor Boldness
More than ever pastors are under pressure to speak out concerning cultural issues. Barna Research found 50% of clergy frequently feel limited in their ability to speak out on moral issues because of how their congregations might react.
40% have also said they feel pressured to speak out on social and moral issues they don't feel comfortable discussing, including homosexuality, LGBTQ+, same-sex marriage, abortion and pro-life issues.
Pray:
Dear Father,
Lead my pastor in spiritual boldness to speak the truth, setting a guard over his mouth and a watch over the door of his lips (Psalm 141:3). Let him be led by your Spirit in the words he says.
Let his speech be alive and active with the word of God, sharper than any double-edged sword, able to pierce and divide soul and spirit, joints and marrow, judging the thoughts and attitudes of the heart (Hebrews 4:12).
As he speaks out, lead him to "Do everything in love" (1 Corinthians 16:14).
In Jesus Name,
Amen
3. Prayer for God to Protect Your Pastor and Family
Unfortunately, 65% of pastors feel they and their families live in a "glass house," fearing they aren't good enough to meet congregants' expectations. As well, 22% of pastor's spouses believe the ministry places undue expectations on their families.
Likewise, 66% of church members expect a pastor's family to live at a higher moral standard than they do. Consequently causing 80% of pastors to believe their ministry has negatively affected their families.
Pray:
Dear Father,
Please pour out your grace over my pastor, his wife, and children, and place a hedge of protection around them from unrealistic expectations and criticisms (Job 1:10).
Help them to guard their hearts from feelings of inadequacy, of letting people down, and seeing themselves as a disappointment (Proverbs 4:23).
Give my pastor understanding and wisdom in how to love and care for his family. Help him to be kind, patient, gentle, and understanding with his wife and children.
In Jesus Name,
Amen
Photo Credit: © Sparrowstock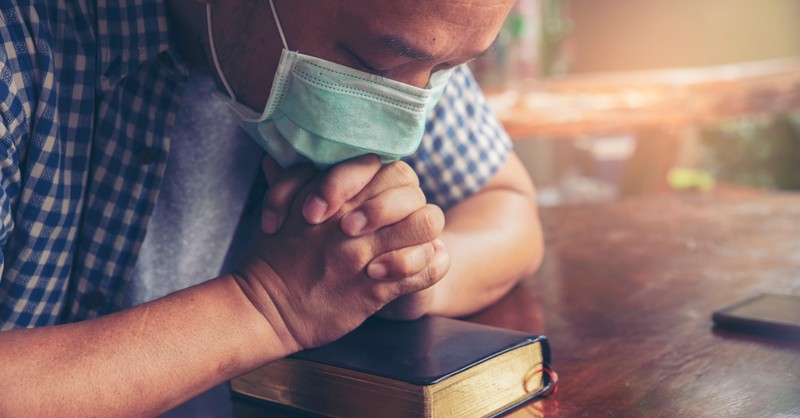 4. Prayer for God to Give Your Pastor Good Health
Although pastors care for others, they often don't take care of themselves. PCI reports over 50% of pastors are unhealthy, overweight, and don't exercise.
With 84% saying they are on-call 24/7, 75% of pastors feel highly stressed. At 91%, most pastors feel burned out, fatigued, and worn out every week.
Emotionally, 70% of ministers say they have a lower self-image now than when they entered into the ministry. In addition to this decline, 70% say they don't have any close friends, with 84% wishing they had someone to trust, confide in, and find fellowship with.
Pray:
Dear Father,
Strengthen my pastor physically and emotionally where he feels weak (Isaiah 35:3). Encourage his heart when he feels disheartened (1 Thessalonians 5:14).
Help him to find life and health for his whole body in Your word (Proverbs 4:22). Renew and strengthen him and help him to rest in You (Matthew 11:28).
Surround him with godly friends to uplift and support him, ones he can trust, confide in, and who help lighten his load (Galatians 6:2).
In Jesus Name,
Amen
5. Prayer for God to Deepen Your Pastor's Faith
Often congregants don't think of their pastor maturing and growing in his faith along with the rest of us. However, PCI states 28% of pastors surveyed report being spiritually undernourished.
Likewise SS reports that 72% of pastors only study the Bible when preparing for sermons or teaching lessons, and 21% spend less than 15 minutes a day in prayers.
Dear Father,
Help my pastor deepen His faith through reading, studying, and meditating on Your word and seeking You in prayer. Encourage him to spend time with you.
Gird him with Your truth so that he is daily strengthened to grow and mature spiritually.
Help him to do his best, and to present himself to You as an approved worker who is correctly handling the word of truth (2 Timothy 2:15).
In Jesus Name,
Amen
6. Prayer for God to Keep Your Pastor from Falling into Temptation
Unfortunately, PCI reports 100% of pastors surveyed have had a colleague leave the ministry due to church conflict, burnout, or moral failure. Along with trying to help their members resist sinning, 81% of pastors say they have been tempted with inappropriate sexual thoughts or behaviors with someone in the church.
Likewise 17% confess to inappropriately texting with a church member, as well as 34% wrestling with the temptation to visit pornographic web sites.
Pray:
Dear Father,
As David prayed in Psalm 101:3, protect my pastor from letting evil pass before his eyes. O, Lord, I ask you to create a pure heart and a steadfast spirit within him (Psalm 51:10).
Strengthen my pastor to lead and love his congregation from a pure heart, a good conscience and a sincere faith (1 Timothy 1:5). Help him place safeguards around him to protect him from temptation.
Strengthen him to turn to You when he is tempted to sin, knowing You are faithful and will not let him be tempted beyond what he can bear, but with that You will provide a way out so that he can endure it and not give in to it (1 Corinthians 10:13).
In Jesus Name,
Amen
Photo Credit: © Getty Images/Pra-chid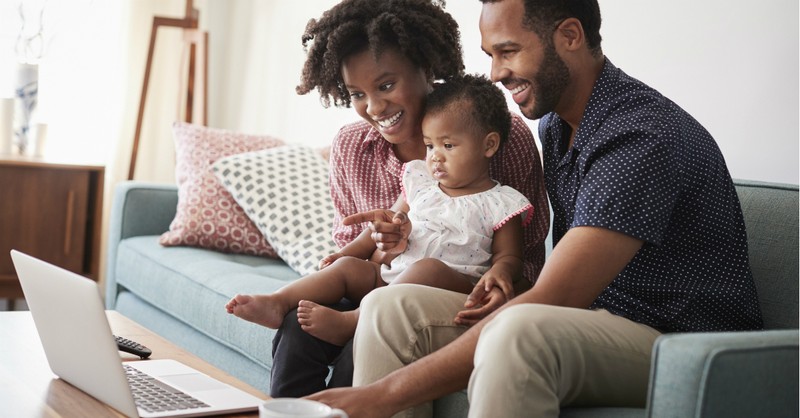 7. Prayer for God to Meet All Your Pastor's Needs
Unfortunately 57% of pastors (PCI) polled, find themselves underpaid and unable to pay their bills. Yet Scripture teaches that a worker deserves his wage (Luke 10:7).
Often pastors feel like they can't ask for more support but, "In the same way, the Lord has commanded that those who preach the gospel should receive their living from the gospel" (1 Corinthians 9:14).
As well, there are many ways to meet your pastor's needs beyond financial giving. Blessyourpastor.org offers a free booklet listing 50 creative ways to bless your pastor.
Pray:
Dear Father,
Please help our congregation to meet all my pastor's earthly needs. Point out to us areas where our church may be falling short in providing for him and show us how we can do better.
Help us to be generous in every way and on every occasion to our pastor (2 Corinthians 9:11).
Finally, dear Lord, show me personally how I can be a blessing to him and how I can encourage others in my congregation to do the same.
In Jesus Name,
Amen
---
This article is part of our larger Prayer resource meant to inspire and encourage your prayer life when you face uncertain times. Remember, the Holy Spirit intercedes for us and God knows your heart even if you can't find the words to pray.
Prayer for God's Help
Prayer for Strength
Prayer for Protection
Morning Prayers
Good Night Prayers
Now available is our new Daily Prayer devotional! An easy way to find start your day with prayer, read today's prayer and sign up to receive by email.
Photo Credit: © Getty Images/monkeybusinessimages
---
---