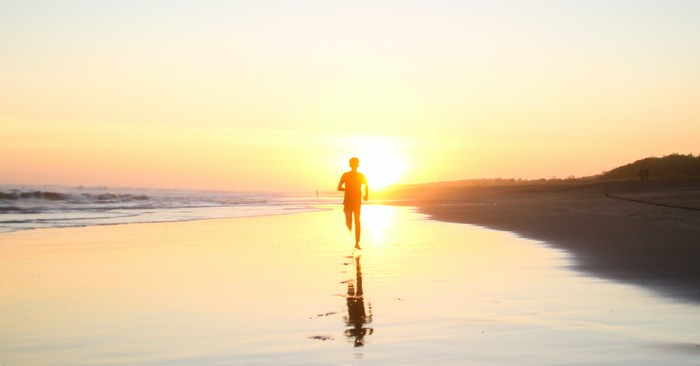 The point is that God will never allow us to face any obstacle or challenge that will overpower his children.
Have you ever been in a scenario where you felt hopeless and stressed out, wondering whether things would ever change for the better? Has there ever been a time when you felt so trapped that you couldn't find a way out, that no matter what you attempted, other variables kept coming at you and keeping you stuck in the same place?
Well, this happens to many Christians, so you are not alone. Always remember that God is there to guide you through these difficult situations and make all things possible for you.
Luke 1:37 "For with God nothing shall be impossible."
He is a God of possibilities and new beginnings. It doesn't matter how terrible you might be going through. He is always there to ease your pain and lead you to a breakthrough. God can help you start afresh even after you have made a regrettable mistake or lost everything.
2 Corinthians 5:17-18 "Therefore if any man is in Christ, he is a new creature: old things are passed away; behold, all things have become new. And all things are of God, who hath reconciled us to himself by Jesus Christ, and hath given to us the ministry of reconciliation."
As Christians, we are always engaged in spiritual warfare that others cannot fathom. Yes, even though as Christians we are "not of the world," according to John 17:14, " I have given them thy word; and the world hath hated them, because they are not of the world, even as I am not of the world."
But that doesn't mean we don't have battles to fight in this world. We are continuously engaged in spiritual combat with the devil.
Obstacles are an unavoidable aspect of the Christian journey. However, this does not imply that we must face them alone or overcome them in our own strength. We will go through many ups and downs and be confronted with new problems and barriers at every turn. These impediments will slow us down and, if we are not careful, prevent us from progressing in our faith walk with Christ.
God never promised us an easy life. But He did promise that He would always be there for us and never forsake us. Isaiah 41:13 says, "For I the Lord thy God will hold thy right hand, saying unto thee, Fear not; I will help thee."
Why Do We Experience Obstacles As Christians?
The truth is that God not only allows but creates opportunities for us to engage in spiritual warfare.
For instance, in the case of David in the Bible, he was appointed as Israel's next king, but there wasn't a clear path to the throne. David endured many obstacles for decades, fleeing for his life and experiencing a civil war before being crowned King of Israel. All these difficulties were allowed by God to prepare David for the throne.
Another example is the case of Nehemiah, who obeyed God's command to repair Jerusalem's walls. It began smoothly, with permission and supplies from the Assyrian monarch, but he quickly encountered one barrier after another, including false reports, political influence, and plots to assassinate Nehemiah and his troops.
However, despite all the obstacles and difficulties, Nehemiah successfully rebuilt the wall in record time.
So why does God allow obstacles in our way?
First, we must understand that obstacles are not meant to defeat or discourage us if we are obeying the leading of God. Instead, they are there to direct us and keep us dependent on Him. While some obstacles may not be from God, they are not invisible to him. Sometimes they are necessary to allow Him to prove His supremacy in our lives and to draw us closer to Him.
As long as we are on God's path, He knows all the obstacles in our spiritual lives. Sometimes he puts them there, and other times he allows the devil to take a shot at us. However, as a loving and caring Father, he always gives us the strength to persevere or allows us an escape.
The point is that God will never allow us to face any obstacle or challenge that will overpower his children.
1. God allows obstacles so we can have faith in His perfect timing.
Some of the obstacles we encounter in our lives are allowed by God to shape our character and cleanse our motives.
2. Spiritual obstacles come our way sometimes as God's way of revealing His grandeur.
3. Christians must experience different kinds of obstacles at certain times in life. They serve as a means to draw us closer to our Father when we are deliberately or ignorantly drifting away from Him.
4. Sometimes, God allows us to experience obstacles in our life journey to make us discover our spiritual potential and the power He has endowed us with.
This, sadly, is the test of our spiritual growth and development.
5. Surrendering your life to God and asking him to make you a living testimony means you will be a template for the world to learn from.
So, you will be hit with different obstacles, and you must overcome these obstacles as proof of God's saving power and, more importantly, as evidence of His glory. Other times, because of the confidence that God has in our loyalty to Him, He allows us to go through difficulties to prove a point to the devil and set examples for the unbelievers.
Overcoming Obstacles in Our Spiritual Battle
Now that we know why we encounter obstacles in our spiritual life and why God allows us to experience them, we need to know how to overcome them.
1. Sins and all ungodly lifestyles are among the causes of obstacles in our spiritual lives. Sin amplifies our suffering as Christians.
Therefore, to overcome our difficulties, we must avoid sin and strive to live a righteous life. Sin is also one of the devil's weapons against Christians. He will use it to chase you away from the presence of God.
1 Thessalonians 5:22 "Abstain from all appearance of evil. And the very God of peace sanctify you wholly, and I pray God your whole spirit and soul and body be preserved blameless unto the coming of our Lord Jesus Christ."
2. We can overcome spiritual obstacles by studying the Bible and constantly meditating on the words of God.
Psalm 119:105 "Thy word is a lamp unto my feet, and a light unto my path."
By filling your mind with the Holy Scripture, you will keep your attention on God rather than on the things of this world that have no spiritual benefits. The truth is that spending time in the Word of God is always beneficial to your life, no matter what you are going through.
Hebrews 4:12 "For the word of God is quick, and powerful, and sharper than any two-edged sword, piercing even to the dividing asunder of soul and spirit, and of the joints and marrow, and is a discerner of the thoughts and intents of the heart."
Another benefit of meditating on the words of God is that you get the answers to all you seek right in front of you.
2 Timothy 3:16-17 "All scripture is given by inspiration of God, and is profitable for doctrine, for reproof, for correction, for instruction in righteousness: That the man of God may be perfect, thoroughly furnished unto all good works."
3. We can overcome obstacles through prayer.
Philippians 4:6 "Be careful for nothing, but in everything by prayer and supplication with thanksgiving let your requests be made known unto God."
We are required as Christians to pray at all times.
1 Thessalonians 5:17 "Pray without ceasing."
This is one of the ways we can remain spiritually fortified against all the spiritual obstacles we face at any time. Not only is prayer a defense against spiritual wickedness, but it is also a direct channel of communication between God and us. Prayer is a means by which we make all our petitions known to God. He cares about us a lot, and we need not be scared to tell Him our worries and difficulties.
When faced with adversity, it is critical to maintain contact with God and seek His assistance and guidance.
4. We can overcome obstacles by having faith and complete trust in God.
When you are bombarded by challenges on all sides, rather than caving into fear, you must stand firm in your faith and trust in Jehovah, for He will always make a way out.
2 Timothy 1:7 "For God hath not given us the spirit of fear, but of power, and of love, and of a sound mind."
You should put your complete confidence and trust in God alone because He is the only One who can help you through any difficult situation.
While going through difficult times, you must never rely on your own understanding but trust only in God and look to him. Proverbs 3:5 says, "Trust in the Lord with all thine heart, and lean not unto thine own understanding."
He is completely dependable. God always knows what is best for you, and He alone knows the best way out of your problems.
It is also wise to trust in God's plans when faced with obstacles in your spiritual journey because God's ways are always superior to ours.
Jeremiah 29:11 "For I know the thoughts that I think toward you, saith the Lord, thoughts of peace, and not of evil, to give you an expected end."
God has a plan and a purpose for each of our lives. All we have to do is follow His plans and seek His will for our lives as Christians. Trusting in God's plan puts us on the right track and helps us overcome hurdles.
Ephesians 2:10 "For we are his workmanship, created in Christ Jesus unto good works, which God hath before ordained that we should walk in them."
Photo Credit: ©Pexels/Samuel Silitonga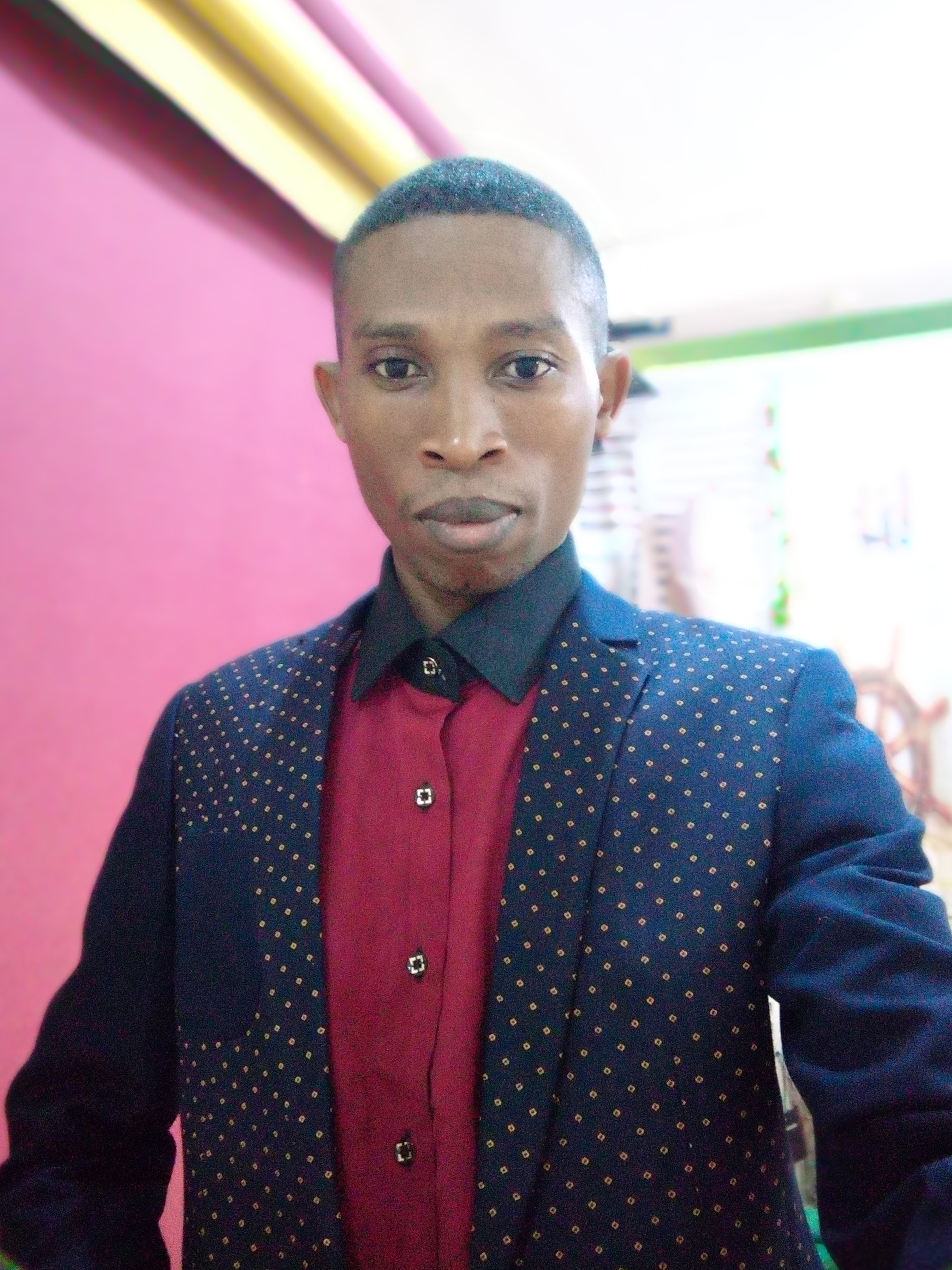 Emmanuel Abimbola is a creative freelance writer, blogger, and web designer. He is a devout Christian with an uncompromising faith who hails from Ondo State in Nigeria, West Africa. As a lover of kids, Emmanuel runs a small elementary school in Arigidi, Nigeria.
---
---