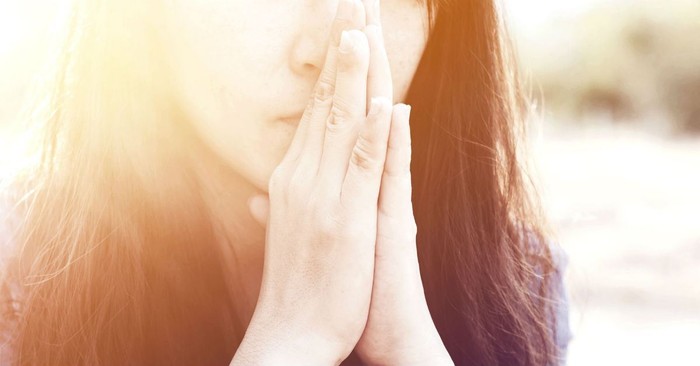 Hannah's Prayer for a Child: 1 Samuel 1:10-11, 20
"In her deep anguish Hannah prayed to the Lord, weeping bitterly. And she made a vow, saying, "Lord Almighty, if you will only look on your servant's misery and remember me, and not forget your servant but give her a son, then I will give him to the Lord for all the days of his life, and no razor will ever be used on his head… So in the course of time Hannah became pregnant and gave birth to a son. She named him Samuel, saying, "Because I asked the Lord for him."
Photo Credit: Thinkstock/Favor_of_God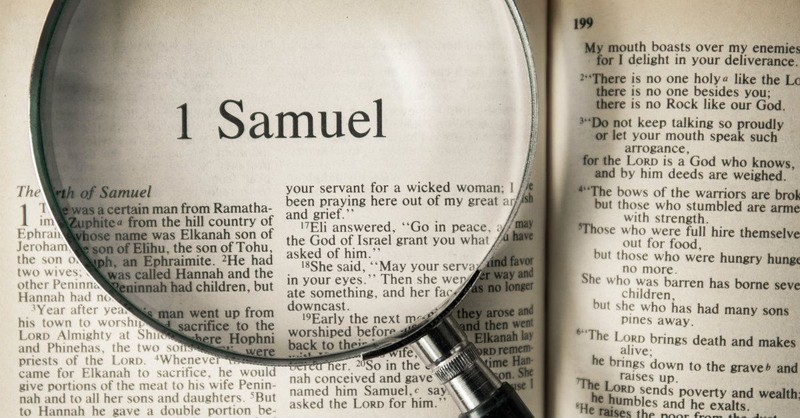 Hannah's Triumphant Prayer (Hannah's Song): 1 Samuel 2:1-10
"Then Hannah prayed and said: 'My heart rejoices in the Lord; in the Lord my horn is lifted high. My mouth boasts over my enemies, for I delight in your deliverance.
'There is no one holy like the Lord; there is no one besides you; there is no Rock like our God.
'Do not keep talking so proudly or let your mouth speak such arrogance, for the Lord is a God who knows, and by him deeds are weighed.
'The bows of the warriors are broken, but those who stumbled are armed with strength. Those who were full hire themselves out for food, but those who were hungry are hungry no more. She who was barren has borne seven children, but she who has had many sons pines away.
'The Lord brings death and makes alive; he brings down to the grave and raises up. The Lord sends poverty and wealth;
he humbles and he exalts. He raises the poor from the dust and lifts the needy from the ash heap; he seats them with princes
and has them inherit a throne of honor.
'For the foundations of the earth are the Lord's; on them he has set the world. He will guard the feet of his faithful servants,
but the wicked will be silenced in the place of darkness.
'It is not by strength that one prevails; those who oppose the Lord will be broken. The Most High will thunder from heaven;
the Lord will judge the ends of the earth. 'He will give strength to his king and exalt the horn of his anointed.'"
Photo Credit: Thinkstock
Hannah's Story in the Bible
Hannah's story is one of the most well-known stories of faith-filled women mentioned in the Bible. Her longing for a child, and dark season of waiting, has brought countless women (and men) to pore over these pages of 1 Samuel 1-2. At that time in the Bible, barrenness brought deep shame upon a family. Because children were counted as God's blessing, to encounter infertility was a difficult burden for any couple to bear.
I know this walk very well. Maybe many of you do too. My husband and I journeyed through the grief of infertility and feelings of loss for 7 years of our marriage. God chose to put our family together through the amazing gift of adoption, and now, three blessings of children later, I am still so very thankful for His gracious work and plan in our lives. God never makes a mistake. He never forgets to work on our behalf. And He never ignores our deepest prayers and longings. It's just that often, many times, His ways are much higher than ours, and His timing is different.
5 Ways that Hannah's Faith Can Help Strengthen Ours Today:
Photo Credit: Thinkstock/digitalskillet
1. Hannah knew where to take her problems – straight to God in prayer.
"In bitterness of soul Hannah wept much and prayed to the Lord." (1 Samuel 1:10)
In this chapter, it says that Hannah had come up to the house of the Lord. Year after year she was there with her husband, offering sacrifices to God, and suffering ridicule under the actions of Peninnah who was Elkanah's other wife. How desperate of a situation this all was! Another woman who had all that she longed for. A husband who wanted to do the right thing, love, and take care of his bride, but had absolutely no control over giving her the child for which she so desperately longed.
But the truth is, it wasn't all up to them, it never was. Just as our situations, no matter how desperate and broken they seem, aren't all up to us to solve. Sometimes we mistakenly think they are. Or we feel like we must have done something awful for "God to do this to us." But that's not the mindset God wants us to focus on; He just wants our eyes on Him.
Photo Credit: Thinkstock/Arkira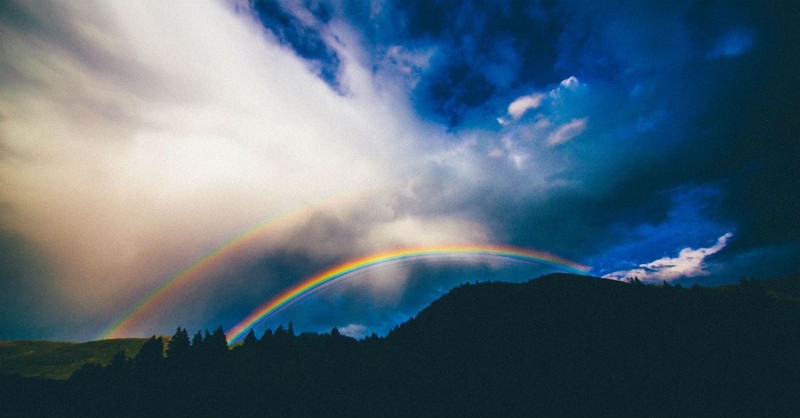 "In every situation His timing is perfect."
A key verse in this chapter actually says that "the Lord had closed her womb."(v. 5,6) That may seem cruel of God to do. Maybe we don't understand the why's behind His purposes, just as we can't always fully see His plans in our troubles. But we can be assured that God definitely had a plan. He did then, and He does now. In every situation His timing is perfect.
Samuel needed to be born at a crucial time in history. Not sooner. Not later. He needed for Hannah to be at a place where she was willing to allow Samuel to be brought up by Eli and be raised as a priest. God's purposes were far greater than only granting Hannah her desire for a baby. He had a plan that needed Samuel at the right place, at the right time, all throughout his years.
Photo Credit: Unsplash/Abigail Keenan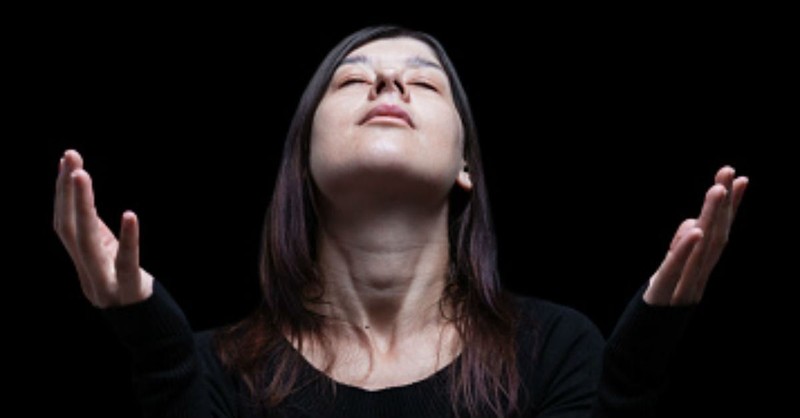 2. In her brokenness and pain, Hannah trusted God's power and ability to work on her behalf.
"And she made a vow, saying, "O Lord Almighty, if you will only look upon your servant's misery and remember me, and not forget your servant but give her a son, then I will give him to the Lord for all the days of his life, and no razor will even be used on his head." (1 Samuel 1:11)
She trusted that God was able to do this miracle for which she asked. She knew He was the only One who could hear her prayer and bring an answer to her longing. Hannah was a woman of great prayer.
And this was not a nice, neat little prayer. This was a holy moment, a heart-felt cry, with deep emotions of grief and anguish, pouring out her soul to the Lord. She wasn't aware of anyone else's presence around her. She didn't care what she looked like, what anyone was thinking of her, and probably didn't worry much about her tear-stained face. She was humbled, broken, and knew the only way to find relief was in God alone.
Photo Credit: Thinkstock/StockPhotosArt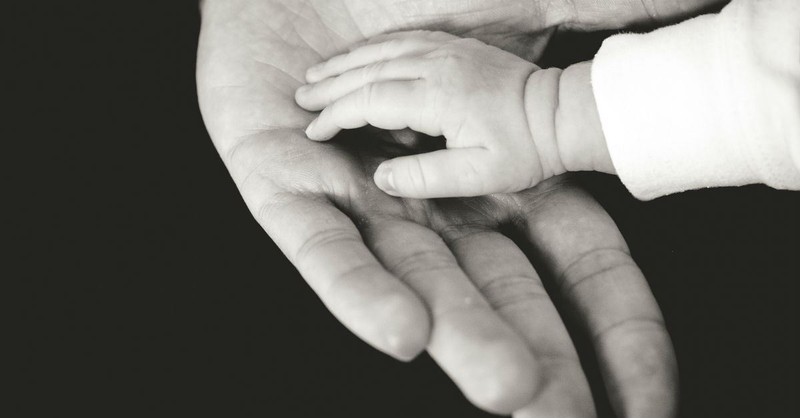 3. She believed God would do what He said He would do.
"Then she went her way and ate something, and her face was no longer downcast…so in the course of time Hannah conceived and gave birth to a son. She named him Samuel, saying, 'Because I asked the Lord for him.'" (1 Samuel 1:18, 20)
As soon as Hannah was on her way, she was no longer downcast. She knew in her heart that God was at work. She had faith in her God who is always faithful. She didn't doubt, she didn't worry.
This section of Scripture also says that she "worshipped Him" before they left. She offered to God a sacrifice of praise of worship, believing in His power to do great things. It doesn't say how long exactly it took. Maybe her faith was still tested. But in the "course of time," meaning God's anointed and appointed time, He did a miracle in Hannah's life, and she conceived and gave birth to a son.
Photo Credit: Unsplash/Liane Metzler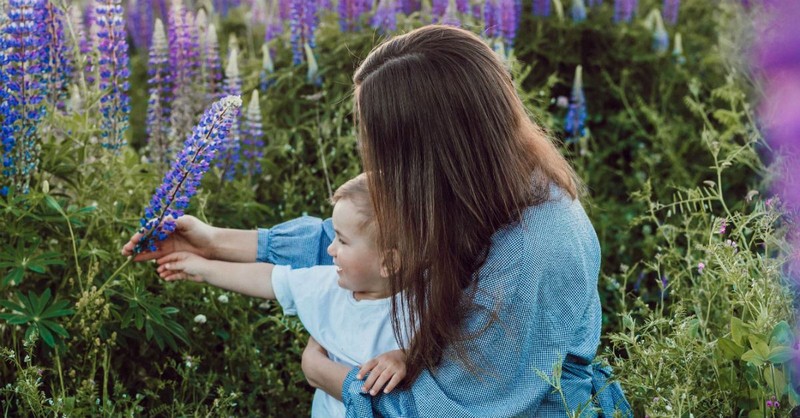 4. Hannah was faithful and strong to uphold her end of the prayer as a commitment to God's plan and Sovereignty.
"'As surely as you live, my lord, I am the woman who stood here beside you praying to the Lord. I prayed for this child, and the Lord has granted me what I asked of him. So now I give him to the Lord. For his whole life he will be given over to the Lord.'" (1 Samuel 1:24-28)
The Bible doesn't speak of Hannah's emotions at this point, but any mother would agree on how incredibly heart-wrenching this must have felt. Samuel may have been around just 3 years of age at that time. But she didn't waver. She didn't run away and tell God it was too difficult to let go. In her deepest heart, she must have known, and believed, that God's purposes for her child were far greater than hers. She knew she had to let him go; and place him securely in God's loving care. And she was obedient and faithful to her word.
Photo Credit: Unsplash/Liane Metzler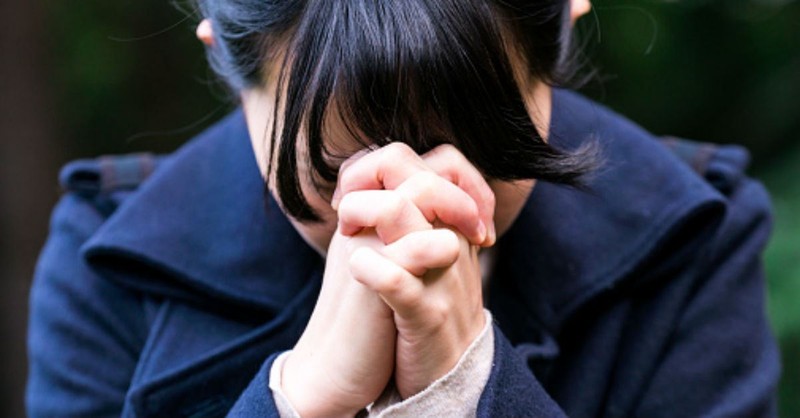 "God will never allow our pain and brokenness to have the final word."
Hannah knew there was great power in prayer, there was purpose in the waiting, and there was a blessing in the answer to her longings. Later in the book of Samuel, we read of how she would visit him regularly and bring him gifts, and how God honored her and gave Hannah 5 more children.
God will never allow our pain and brokenness to have the final word. He will always give more and bless abundantly, even in the midst of our most difficult seasons. The blessings may look different than we had first imagined, but be assured, there is a great depth of faith, perseverance, and character that comes from those dark seasons. And God will pour out His Spirit of mercy and grace in our times of deepest need.
Photo Credit: Thinkstock/AH86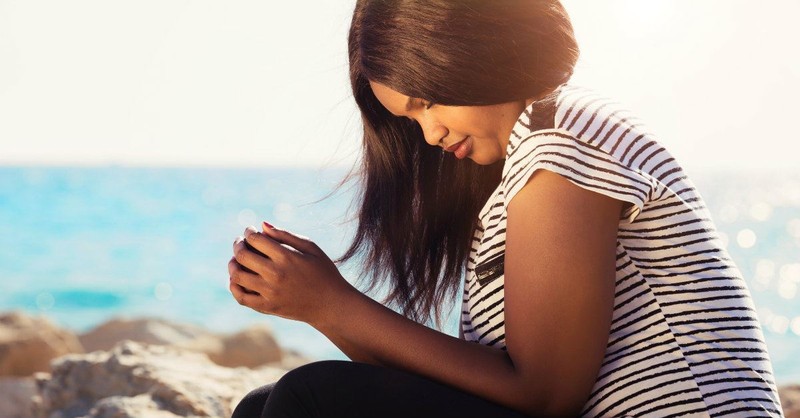 5. She gave God praise for the way He had worked.
"Then Hannah prayed and said; 'My heart rejoices in the Lord; in the Lord my horn is lifted high. My mouth boasts over my enemies, for I delight in your deliverance. There is no one holy like the Lord; there is no one besides you, there is no Rock like our God.'" (1 Samuel 2:1-2)
This beautiful, anointed prayer of Hannah can be read through the first 10 verses of Chapter 2. It's similar in theme and thought to Mary's prayer, the Magnificat (Luke 1:46-55), spoken as praise to God over the child in her womb, our Savior Jesus. I believe God spoke these words straight to the hearts of these two faith-filled women. Their pregnancies and the births of their sons would impact people, nations, and our world today.
Samuel the priest, was also a prophet, counselor, and Israel's greatest judge. He was the one who would anoint David as King, who was in the direct lineage of Christ. In fact, many agree that the last verse of Hannah's powerful prayer is a specific prophecy of Christ the King, "He will give strength to his king and exalt the horn of his anointed," (v. 10).
There are never accidents in God's timing and purposes.
Photo Credit: Thinkstock/B-C-Designs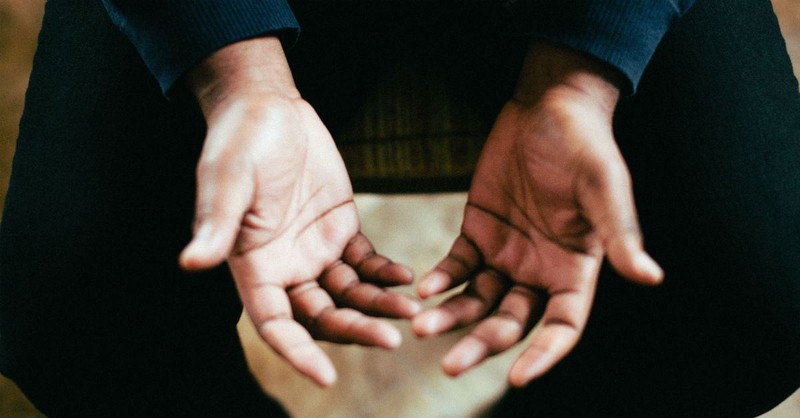 "...trust Him, just as Hannah did."
Though sometimes it's hard to see and understand what God is doing and why the answer to our deepest longings are taking so long, we can be confident, He hears our prayers and He's at work. His timing may seem off to us, but we don't know all that He knows. He simply asks us to trust Him, just as Hannah did. He invites us to come to Him and bring our heart-cries, our pain, our longings, and our brokenness. He will never turn us away or have a deaf ear to our struggle. He is fully trust-worthy, fully loving, and fully kind.
Just as Hannah praised God for being a "Rock," we too can lean fully on Him. In our ever-changing, hectic world, it may be difficult to know what, or who, we can really trust anymore. But God is secure, He's our sure foundation, our solid Rock. We can rely on Him who never changes to hold us steady in every tumultuous time. Our God is forever faithful.
No matter what you're facing today, hope in Him. He will never fail. And He is with you, always.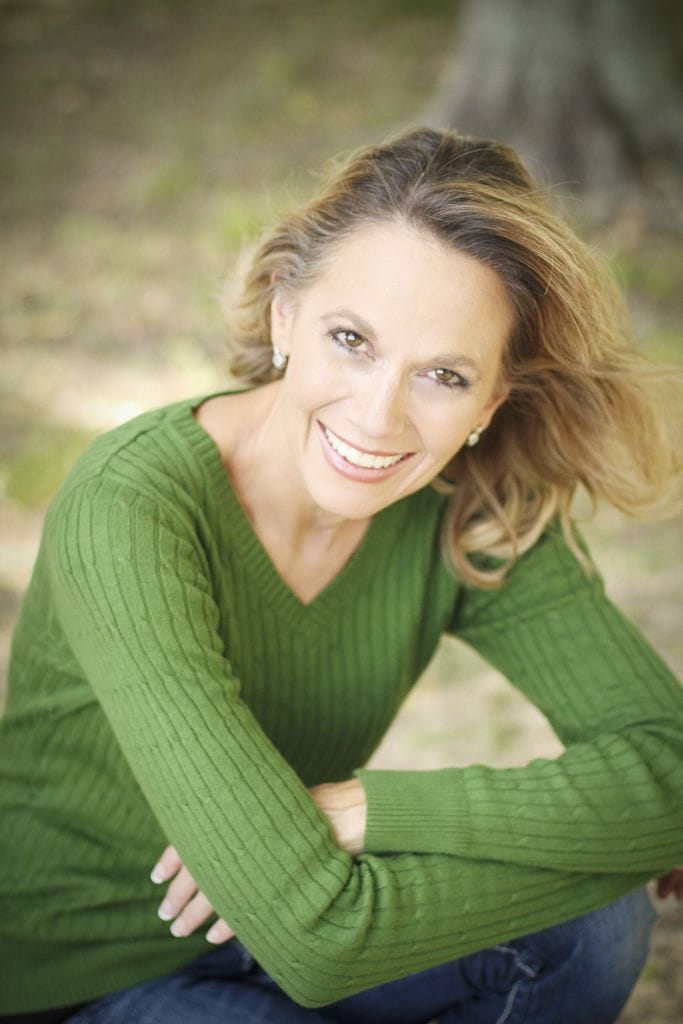 Debbie McDaniel is a writer, pastor's wife, mom to three amazing kids (and a lot of pets). Join her each morning on Fresh Day Ahead's Facebook page, for daily encouragement in living strong, free, hope-filled lives. Find her also on Twitter and at her blog www.debbiemcdaniel.com.
Photo Credit: Unsplash
Originally published Tuesday, 18 January 2022.
---
---