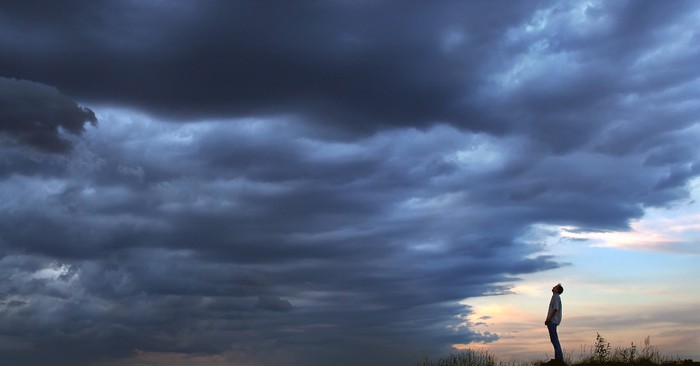 What would happen if you could shift your perspective and remember the promises written for you long before you entered into the world? What if you could approach different seasons of life remembering God's character?
Our perspective is important. It impacts the way we view our circumstances and the world around us. When going through a valley season, it is easy to believe that everyone is against you, maybe even that God is against you. It becomes easier to compare and see the blessings bestowed on others and miss what God is doing in your life. Your circumstances begin to blind you from His goodness in your own life.
Comparison can rob you of godly perspective. It can be a thief of your joy. The valley may seem as if God doesn't see your tears or hear your prayers. It may feel as though He has somehow forgotten about you. This comes to the forefront of the minds of many of us when we have focused on our circumstances instead of on our God.
Our environments and upbringing influence our perspectives. But what would happen if you could shift your perspective and remember the promises written for you long before you entered into the world? What if you could approach different seasons of life remembering God's character?
Nothing you go through is wasted. God is a strategic and good God who has written your story in a specific way to help others. Your valley seasons build character within you — those seasons stretch you in ways that are uncomfortable, but it is all for a greater purpose. Romans 8:28 (NIV) reminds us how, "we know that in all things God works for the good of those who love him, who have been called according to his purpose." If we believe this scripture to be true, then we can find comfort in all things being worked for our good. Remember that all things is inclusive of the good and bad.
Below are ways to help shift your perspective during times of need:
Photo Credit: © Getty Images/whiteson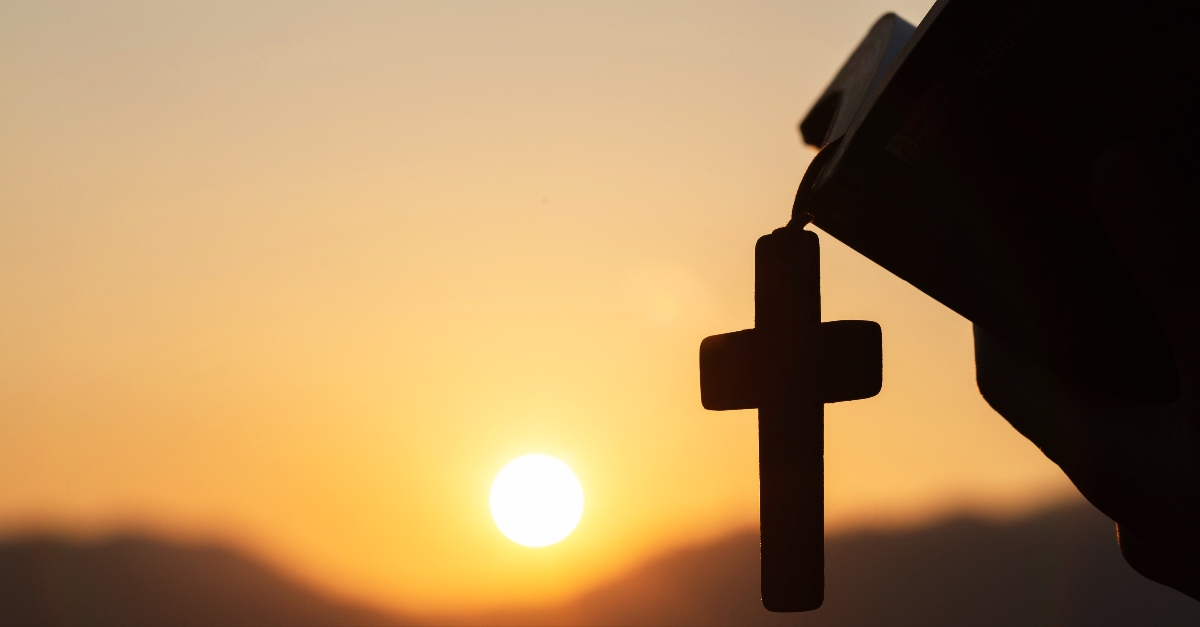 Remember Jesus' Character
I always have to be reminded of Hebrews 13:8 which states that "Jesus Christ is the same yesterday, and today, and forever." Although His methods may change, His character does not. He is good all the time and because He is good, He wants what is best for us. He is advocating for our good all the time. Nothing comes my way that He doesn't allow to happen.
He told us how we were going to face challenges here on earth (John16:33), but as believers we have His Spirit inside us, to guide and direct us through the challenges we face.
If we can be intentional to remember His goodness, even through the difficult times, it will help shift our perspective. Our situations may not be good but He is.
If we cling to this truth, we can be reminded that He is not a mean Father desiring to watch us crumble, but instead we can hold on to the truth of knowing how He is patient with us and desires us to give those burdens to Him (Psalm 55:22). You were never meant to carry the weight of hardship alone; take it to Jesus and remember the goodness of who He is.
Take Negative Thoughts Captive
In 2 Corinthians 10:5, Paul says, "we demolish arguments and every pretension that sets itself up against the knowledge of God, and we take captive every thought to make it obedient to Christ." Your thoughts matter and shape your perspective, so it is natural if negative thoughts lead to a negative perspective.
Paul tells us to take every thought captive and align it with the Word of God. If God hasn't spoken it over you, then don't allow those words to take root in your heart. When negative thoughts come to mind, take time to open the Word and speak God's truths.
Who God says you are:
You are loved. And as His beloved, He delights in caring for you and reclaiming your thoughts.
Photo Credit: © iStock/Getty Images Plus/Tinnakorn Jorruang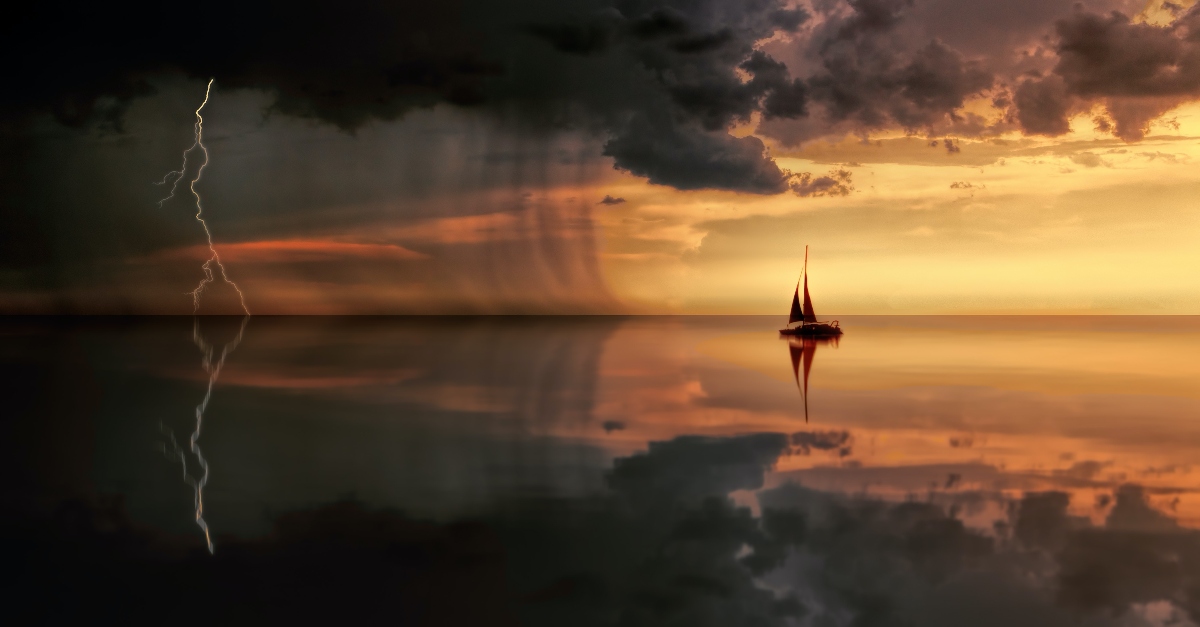 Keep Your Eyes on Jesus
Matthew 14:28 says,
"Lord, if it's you," Peter replied, "tell me to come to you on the water." "Come," he said. Then Peter got down out of the boat, walked on the water and came toward Jesus. But when he saw the wind, he was afraid and, beginning to sink, cried out, "Lord, save me!" Immediately Jesus reached out his hand and caught him. "You of little faith," he said, "why did you doubt?"
In this scripture, we see the boldness of Peter to want to walk on water towards Jesus, but as he saw the wind, he was afraid and started to sink. Peter took his eyes off of Jesus and instead looked at the storm around him. His sight was filled with the wind and the waves, which would overpower him. However, if he had kept his perspective on Jesus and Jesus' call for him to come, the story would have been different. Jesus would not have allowed Peter to sink.
Isn't that like many of us? Peter often gets a bad reputation for doubting when he walked on water, but if we are honest with ourselves, we have a little bit of Peter inside of us.
When we take our eyes off of Jesus and place our focus on our circumstances, we will miss the mark every time. Make a decision to trust God's hand at work in your life and keep your eyes on the One who has your best in mind. Don't allow yourself to sink because you've taken your eyes off of Him, but remember, even if you do, He is there to reach out His wounded hands to pull you up.
Pray
We can never underestimate the power and beauty of prayer. To keep our eyes on Jesus means to stay in relationship with Him. One of the most powerful ways to do so, is through prayer. He desires to meet with you in prayer. It is an honor and privilege to boldly come to Him in prayer for everything (Philippians 4:6 NLT). He listens to your prayers. As you pray, your heart begins to soften and even if the circumstances don't shift right away, prayer allows your perspective to shift in a way that can only come through intimate moments with Jesus.
There may be times where you will be able to shift your perspective and cling to the One who has already worked it all out, but there may be other times where you fall short, where the weight is too heavy for you to even muster up the strength to see the good in it. I'm thankful for the grace that comes to those of us who won't always get it right.
A Prayer for Perspective When You Need it Most
Father,
Help me to trust your plan today. You know far better than me how this will end. It is easy for me to doubt that your plans for me are good, so help me to remember that this season is necessary to teach and build me for what You have planned.
Thank you for being a good Father and wanting the best for me. Help me to trust Your hand at work — even when I can't see it. I am thankful that Your hand is always on me. I need you to clear my mind of any negative thoughts. Help me to be intentional to remember Your promises over me and help me to apply it to my life today.
Thank you for shifting my perspective and help me to keep my eyes on You and not on this situation. I trust You today and always.
Amen.
Jesus desires to help you shift your perspective during times of need. Meet with Him today and watch how you begin to see your situation from a new lens. And as your perspective begins to shift, take a moment to thank Him through a heart of worship.
Related Resource: Listen to our FREE podcast, Teach Us to Pray with Christina Patterson. You can find all the episodes at LifeAudio.com. Listen to our episode on desperate prayers right now:
Photo Credit: © Pexels/Johannes Plenio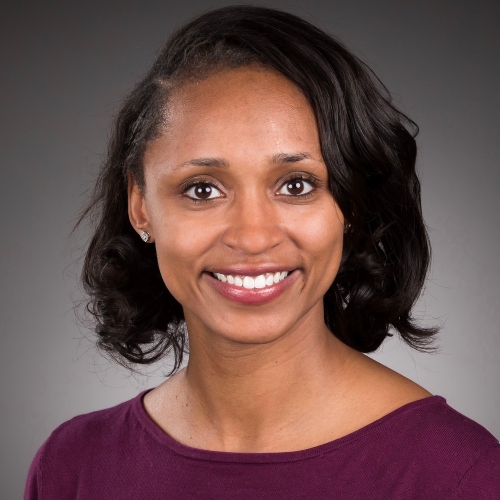 Shakia Clark is a writer, marketer, and servant leader who is passionate about encouraging women to experience God's best for their lives. She has a heart for women to see themselves the way that God sees them. She finds joy in coming alongside them in their journey. When she isn't writing, you can find her spending time with friends and family, traveling, reading, trying new recipes, or actively serving her community. She blogs at www.shakiaclark.com.
Related podcast:
The views and opinions expressed in this podcast are those of the speakers and do not necessarily reflect the views or positions of Salem Web Network and Salem Media Group.
Related video:
Read the full prayer here.
Thumbnail courtesy of Canva.com & Stock footage courtesy of soundstripe.com
---
Now available is our new Daily Prayer devotional! An easy way to start your day with prayer: read today's prayer and sign up to receive it by email.
This article is part of our larger Prayer resource meant to inspire and encourage your prayer life when you face uncertain times. Remember, the Holy Spirit intercedes for us and God knows your heart even if you can't find the words to pray.
Prayer for God's Help
Prayer for Strength
Prayer for Protection
Morning Prayers
Good Night Prayers
---
---