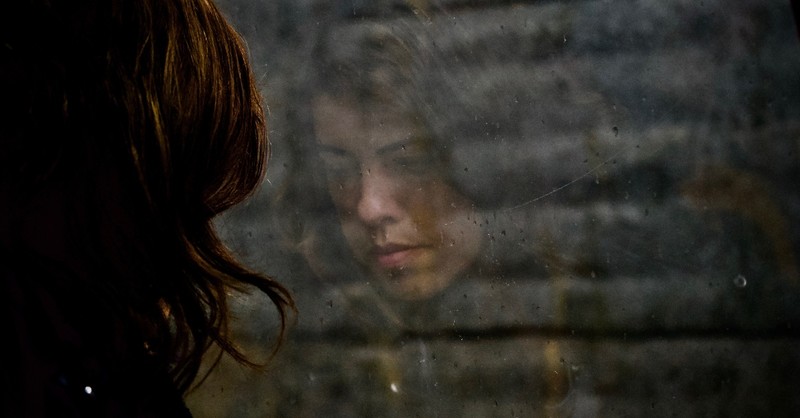 A Gentle Prayer for Those Afraid to Trust

Learning to trust takes time. It's an action that requires commitment to prayer, seeking help from God's word, and reminding ourselves of who God is.
I've always been a worst-case-scenario kind of person. When facing the unexpected, my mind immediately shifts toward the worst possible thing that could happen. The day my husband brought home a woodchipper he bought at a yard sale, I couldn't help but imagine a stray chip of wood putting his eye out. When my son asked for a skateboard ramp, I fretted over every possible broken bone and trip to the emergency room.
My intentions were good. I wanted to protect my loved ones from potential harm. But I was afraid of what might happen if I didn't control all the details of my life and my family's lives.
This urge to control every situation eventually led to worry, stress, and a heaping load of anxiety. Because the truth is, I wasn't just afraid of bad things that could happen. I was afraid to trust God.
God reassures me in His word that I can trust Him with everything, from daily challenges to life's biggest battles. I memorize words like these in Proverbs 3:5, "Trust in the Lord with all your heart and lean not on your own understanding." Yet I still live in fear of things that could go wrong and hang on to control rather than releasing those fears to Him.
The fear of trusting the One who is ultimately in control grew from my own feelings of insecurity. Being in control helped me feel capable. Needed. But those temporary feelings soon vanish when we realize our own strength isn't enough to sustain us through difficult times. Taking on the burden of control is a weight God never wanted us to carry. A weight He alone is strong enough to handle.
So with all the truth in Scripture that points to trusting God, why is it so hard? Why are we afraid to trust Him in all things?
The Apostle Paul encourages us with these words, "Then Christ will make his home in your hearts as you trust in him. Your roots will grow down into God's love and keep you strong." (Ephesians 3:17)
Learning to trust takes time. It's an action that requires commitment to prayer, seeking help from God's word, and reminding ourselves of who God is. As we keep trusting, we will grow stronger in our relationship with Him. If you are struggling to trust God today, let this gentle prayer guide you as you take steps toward deeper faith in your Creator. He is waiting for us to release control and trust Him with every outcome.
Photo Credit: © Unsplash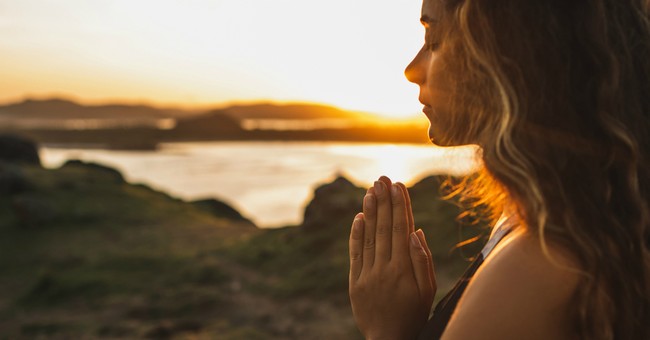 A Prayer for Those Who Are Afraid to Trust
Dear Heavenly Father,
Looking around at our world today, I see so many things to be afraid of. The more I think about those things, the more magnified they become. I end up creating worst-case-scenarios in my mind, and I lose sight of who You are. You knit me together in my mother's womb and created a perfect plan for my life. Forgive me for getting distracted by fear of what could happen instead of giving each day to You. Forgive me for not trusting You in all things.
Let the words of Psalm 112:7 breathe new life into me right now. "They will have no fear of bad news, their hearts are steadfast, trusting in the Lord." I've let myself be completely undone by bad news, but You provide a better way. So now, I claim this verse as truth over my life and in my heart. I will not fear. You are my protection. I will trust in You.
Lord, You are "the stronghold of my life," so I don't have to cower in the midst of hard circumstances (Psalm 27:1). But every time I pray and claim to trust You, I still hold on to worry, stress, and doubt. I wonder if I did everything I could or made the right decision. When I falter, thank You that I can call on You once again for strength. Developing a deeper level of trust begins with admitting my faults and receiving Your unending grace.
I know my inability to fully trust You is rooted in my desire to control. I also know that releasing control will draw me into a deeper place of trust. If I refuse to let go, I am placing my own efforts above Your perfect plan. Help me to make the right choice, however hard it may be. Your Word tells me, "Blessed are those who trust in the Lord and have made the Lord their hope and confidence" (Jeremiah 17:7). When I give You my trust, You in turn give me blessings beyond what I could ever hope or imagine. Giving control to You lifts an unbearable weight You never intended for me to carry. Thank You for that gift.
Finally Lord, help me feel Your presence when I'm going through a difficult time and can't see an end in sight. It's in those moments I need to trust You more than ever. Let Your Holy Spirit be with me, bringing comfort and assurance of this promise. "The Lord himself goes before you and will be with you; he will never leave you nor forsake you. Do not be afraid; do not be discouraged" (Deuteronomy 31:8).
Thank you Lord, for reminding me that I don't have to be afraid to trust, and thank you for being patient with me as I learn to trust You completely. Your love knows no boundaries, and You have a plan for me far better than any I create in my own strength. You are holy, gracious, and trustworthy.
In Jesus' name,
Amen.
Photo Credit: © Getty Images/olegbreslavtsev
---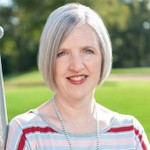 Kristine Brown is the author of the book, Over It. Conquering Comparison to Live Out God's Plan, and the companion devotional for teen girls. For more resources from author Kristine, including prayers and mini-studies to help you "become more than yourself" through God's Word, visit her website, kristinebrown.net. You can also connect with her on Facebook.
---
This article is part of our prayer resource meant to inspire and encourage your prayer life when you face uncertain times. Remember, the Holy Spirit intercedes for us and God knows your heart even if you can't find the words to pray.
Prayers from the Bible to Guide Your Prayer Time
Types of Prayers We See in the Bible
What Is the Prayer of Jabez in the Bible?
How to Pray for Your Daily Bread
Prayers for Anxiousness
Related: Listen to our podcast, Teach Us to Pray with Christina Patterson. You can find all the episodes at LifeAudio.com. Here's Episode 1:
Comments
---
---