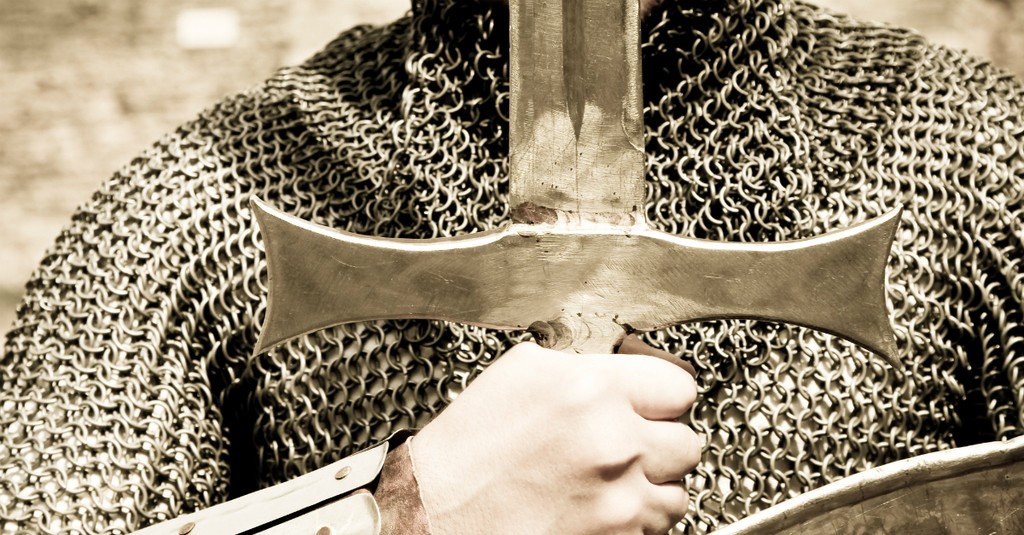 Every morning my daughter asks what the temperature will be to determine the appropriate attire to wear. If it's going to be warm, she knows that she can put shorts on, but if it is cold, she proceeds to pull her sweater and coat out. Our heavenly Father is fully aware that we live in a fallen world with an enemy who roams around seeking to devour, kill, steal, and destroy us, His children (John 10:10, 1 Peter 5:8). God desires that we be wholly equipped and prepared for the enemy's schemes. Putting on each piece of attire requires effort and action so that we are armed for spiritual battle.
Therefore, He urges us to clothe ourselves with the following staple wardrobe items to be able to withstand the climate that each day brings:
Photo Credit: ©GettyImages/Massonstock
Slide 1 of 3
1. Belt of Truth
The opening portion of Ephesians 6:14 describes the first wardrobe staple: the belt of truth. Truth keeps all other armor in place. It is the foundational piece. Truth means we are to put on genuineness, honesty, morality, and sincerity in all that we do. Truth also means that we live authentically before God rather than hiding behind facades and masks. The belt of truth looks like pure motives. Prayers like, "Create in me a clean heart, O God; and renew a right spirit within me" (Psalm 51:10), or "Let the words of my mouth, and the meditation of my heart, be acceptable in thy sight, O LORD, my strength, and my redeemer" (Psalm 19:14).
These truths assist with having a genuinely truthful belt and not a counterfeit. (Truth can also be interpreted as the truth of God's Word, but we will dive further into this in a later section.)
2. Breastplate of Righteousness
The latter portion of Ephesians 6:14 brings us to our next piece of attire, the breastplate of righteousness. Righteousness means that we do what is right and embrace that we have obtained right standing with God through Jesus Christ. When we walk in righteousness, our character and conduct are integrity, holiness, purity, and even repentance. We seek to do what is pleasing in the sight of the Lord in contrast to sinning, which creates space for the enemy to wreak havoc in our lives.
Righteousness aids in warding off evil and temptation and allows us to live victoriously rather than in defeat. Romans 13:14 reminds us to "put on the Lord Jesus Christ, and make no provision for the flesh concerning its lusts." This is how we adorn ourselves with righteousness.
Slide 2 of 3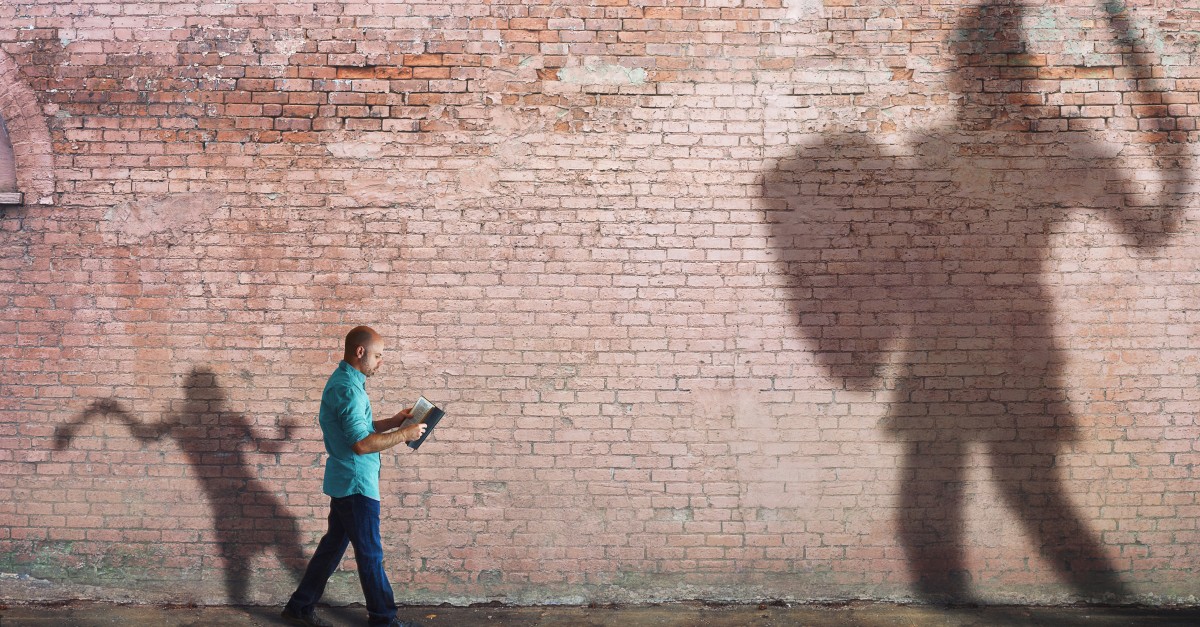 3. Shoes of Peace
Ephesians 6:15 introduces us to our footwear. Peace. These shoes outdo even the most expensive pair. Adorning our feet with peace allows us to stand firmly and calmly even when everything around us seems to be shifting. John 14:27 says, "Peace I leave with you; my peace I give you. I do not give to you as the world gives. Do not let your hearts be troubled, and do not be afraid."
We can plant our feet even when the enemy is attacking because our confidence is in our Lord. We remain steadfast, knowing that we already have victory over the enemy. We can grip God's promises, nature, power, and presence while experiencing the cushion of His peace that surpasses all understanding to do and be all He has created us to be.
Also, note that our wardrobe staples are connected. As we put on our breastplate of righteousness, we can experience more peace as we operate in our Father's will.
4. Shield of Faith
Next, Ephesians 6:16 highlights our shield of faith. We place hope and trust in God and His Word with the shield. Our faith helps extinguish every lie that the enemy throws in our direction because we know and believe what God's Word says. Faith allows us to see beyond what we can see naturally and know that all things are possible with God.
When we clothe ourselves with this wardrobe staple, as bleak circumstances present, we can hold up our shield to extinguish doubt, fear, or insecurity and believe that God will see us through to triumph. We are reminded in 2 Corinthians 5:7 that we walk by faith and not by sight. This passage reminds us that we can move (walk) forward in life believing what God says is true despite the way situations appear.
Photo Credit: ©GettyImages/kevron2001
Slide 3 of 3
5. Helmet of Salvation
The first portion of Ephesians 6:17 brings us to our next staple: the helmet of salvation. We must keep our heads covered to protect our minds. Our minds are where thoughts occur, which then dictate our actions. By placing the helmet of salvation on, we can operate through a saved mindset. This includes remembering that Jesus' death and resurrection covered our sins and delivered us from sin's power and penalty. We can be confident in our relationship with Him and remain hopeful because we win since we are saved.
We don't ever lose our salvation, either. This wardrobe staple helps remind us of our identity as children of God rather than enemies. We can operate to please God out of love and appreciation for His great love for us rather than out of obligation when we know who and whose we are. This includes taking up the cross daily and following Christ, letting God shine through all we do, and renewing our minds in the Word. With our helmets on, we can also keep Kingdom assignments in our minds rather than worldly thinking and things. Finally, we don't have to walk around feeling condemned because we remember there is no condemnation in Christ (Romans 8:1).
6. Sword of the Spirit
While all other attire is defensive, Ephesians 6:17 highlights this offensive weapon we must possess to fight off the enemy: the sword of the Spirit, which is the Word of God. The Bible. The holy scriptures. Hebrews 4:12 states, "For the Word of God is alive and powerful. It is sharper than the sharpest two-edged sword, cutting between soul and spirit, between joint and marrow. It exposes our innermost thoughts and desires."
We can clothe ourselves in what God says because our honest heavenly Father's words are the only effective mechanism to slash any lie of the enemy. Popular opinion, our feelings or perspectives, and manufactured phrases will not work. Even Jesus had to use the Word against the enemy in Matthew 4:4. So if Jesus Christ had to clothe Himself in the Word, certainly we must do the same.
7. Power of Prayer
Finally, Ephesians 6:18 gives us one more important wardrobe staple. God's children must clothe themselves with the power of prayer. We can access our Father's ear and the whole armor through prayer. God gave us this tool so we can speak directly to Him 24/7. We are reminded to pray without ceasing in 1 Thessalonians 5:17. God's line is never busy, and He doesn't dismiss our calls. James 5:16 states, "Confess your sins to each other and pray for each other so that you may be healed. The earnest prayer of a righteous person has great power and produces wonderful results."
Originally published Monday, 09 May 2022.